"Entrepreneurship is not for everyone and never has it been truer than during this pandemic. Some entrepreneurs may even have to put business growth and going global aside just to focus on staying afloat. But fortunately, it does not have to be this way when agency such as MaGIC offers support to empower startups such as 6Biz to scale and achieve more globally." said Dato' Vimmy Yap.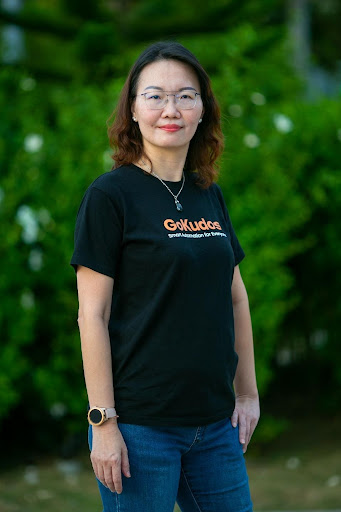 In 2016, Dato' Vimmy, co-founder and chairman of 6Biz group sold her first passion project — a business advisory and accounting firm called Six Consulting — so that she could be able to contribute and give back to Malaysian businesses. Also, she says, Six Consulting was years ahead of its time where the firm has started business advisory that is data-driven when data analytics and businesses intelligence technology were just beginning to gain ground in Malaysia. The SMEs especially appreciated the business intelligence because it enables them to improve in terms of revenue growth and cost saving. Later Dato' Vimmy discovered that her business clientele wished for a solution that is able to address their pain points particularly cash flow and post staff turnover. After that, she founded GoKudos.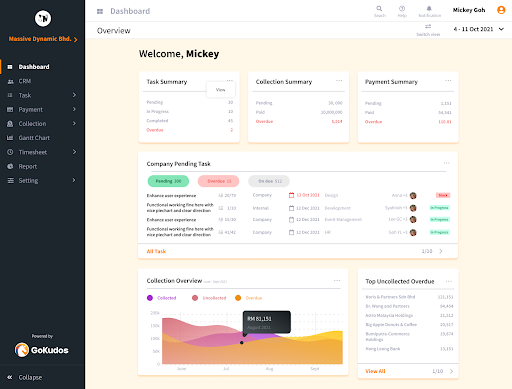 GoKudos, a subsidiary of 6Biz's Group is a homegrown startup that seeks to automate operation processes through work collaboration on the aspects of resources allocation and revenue collection for a variety of businesses. At GoKudos, the team is an advocate of effective communication through technology where they provide users guidance to systemize and integrates the process of projects and revenue collection. 6Biz aims to help SMEs to save up to 8% time on document searching, 25% time on follow up with team and client and 5% time on payment collection and 12% time on internal communication. By January 2022, GoKudos will be releasing timesheet and gantt chart where these 2 features are highly sought after by Malaysian businesses and they will be available at affordable price.
With MaGIC's ecosystem support, GoKudos has been recognized for solving many business operational issues. The company was able to expand through the guidance from committees and mentors within the ecosystem. GoKudos learnt to go beyond limitations and focused on delivering value to the market. In 2021, GoKudos gained investors exposure from venture capital firms based in Australia and private equity firms in Hong Kong. By next year, GoKudos aims to expand to Hong Kong for the purpose of analytics research and development.
Before the expansion, GoKudos intends to give back to Malaysian based businesses and provide subsidies up to 30% for any paid plans. For more information about 6Biz group's remote work-ready solution and the subsidy, please visit gokudos.io and talk to us to find out how GoKudos can improve your business efficiency.
---
This content is provided by Malaysian Global Innovation & Creativity Centre (MaGIC).
Interested in having your announcements on Malaysiakini? Contact the announcements team at [email protected] or whatsapp on +60 17-323 0707 for urgent matters.