While several ministers have labelled those who leaked the auditor-general's report on 1MDB as traitors, dismissed deputy prime minister Muhyiddin Yassin called on his former colleagues to explain who the traitors actually are.
Are the traitors those who revealed the abuses in 1MDB, or those who stole the country's money through 1MDB's transactions and hid these abuses from the people, Muhyiddin asked.
"Truly, stealing the country's wealth and covering up criminal acts is a disgusting act of treason to the country," the Pagoh MP said in a statement today.
He reminded the cabinet that it was responsible to the people.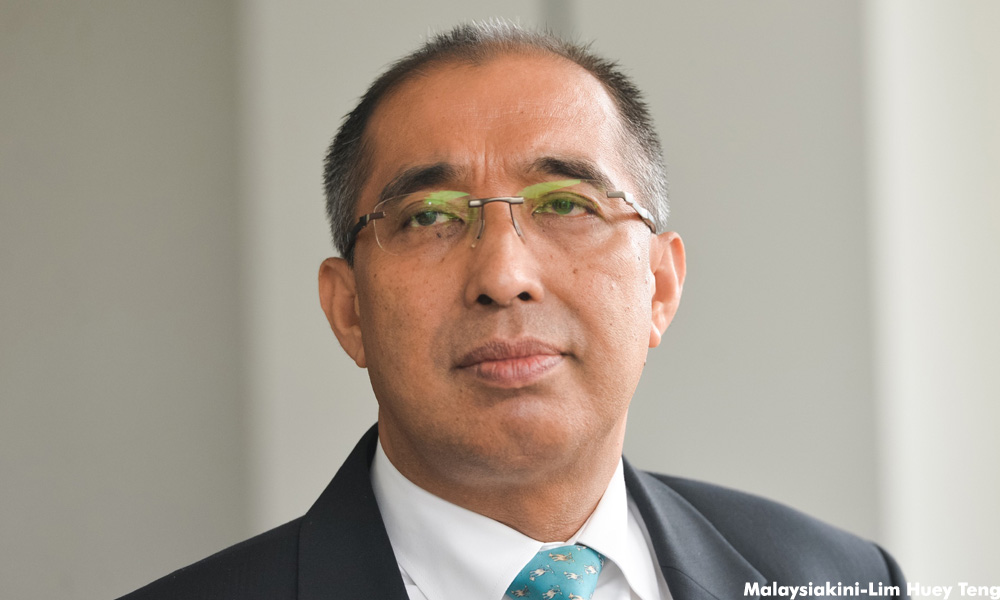 "They (the ministers) do not have absolute power to do everything just to protect a certain individual. The interests of the majority of the people supercede and are far more important than the safety of an individual," Muhyiddin said.
He said this in response to Communications and Multimedia Minister Salleh Said Keruak (photo), who yesterday described the leaks in government information, highlighted by articles in Sarawak Report based on the auditor-general's 1MDB report, as treason and undermining national security.
Muhyiddin added that it was unfortunate the people have ministers who described such leaks as treason, especially when the people have the right to know the truth.
"(Prime Minister) Najib (Abdul Razak) has been directly implicated in the 1MDB scandal and he should come forward to answer and respond to the public queries.
"His action of hiding behind the Official Secrets Act will only create doubts about his credibility and integrity as prime minister.
"If Najib is truly sincere, a gentleman and brave in finding the truth, he should declassify the status of the final auditor-general's report on 1MDB and reveal the investigations to the public. Do not delay," he said.
The authorities should also stop faulting news portals or foreign media for highlighting information on the 1MDB abuses, he said.
Since the government has a valid and important document on 1MDB, it should reveal the contents so that the public would obtain the facts from a rightful source.
"This is the best way for Najib and the government that he leads to absolve themselves from any allegations of abuse of power.
"If Najib fails to do so and continues to hide the truth from public knowledge, then he must take full responsibility for the 1MDB scandal and do the right thing and resign as PM," Muhyiddin added.