COVID-19 | Prime Minister Muhyiddin Yassin today unveiled tougher measures to control the spread of Covid-19.
This includes the implementation of a full movement control order (MCO) on eight states and territories.
They are Penang, Selangor, Malacca, Johor, Sabah, Kuala Lumpur, Putrajaya and Labuan.
Another six states will be under the ongoing conditional MCO but with stricter rules than the existing ones.

They are Pahang, Perak, Negeri Sembilan, Kedah, Terengganu and Kelantan.
Perlis and Sarawak are the only two states that will see the most relaxed rules as they will be put under the recovery MCO.
However, the Sarawak government today moved to place Kuching, Sibu and Miri under a conditional MCO.
Muhyiddin, in a live address on national TV, said the MCO will take effect at midnight of Jan 13 until 26.
Interstate travel ban
For states under MCO and conditional MCO, the prime minister said social activities involving gatherings will be banned, similar to measures during the MCO in March last year.
"To reduce the risk of infection and to break the Covid-19 chain, social activities involving large gatherings such as wedding receptions, conferences, religious parades including Thaipusam, meetings, seminars, courses and group sports will not be allowed in any way," he said.
However, states under the recovery MCO can still carry out social activities, but subject to strict standard operating procedures (SOP), he added. 
Furthermore, Muhyiddin said an interstate travel ban will be imposed nationwide.
As for states under the full MCO, they will see stricter rules as interdistrict travel is also not allowed.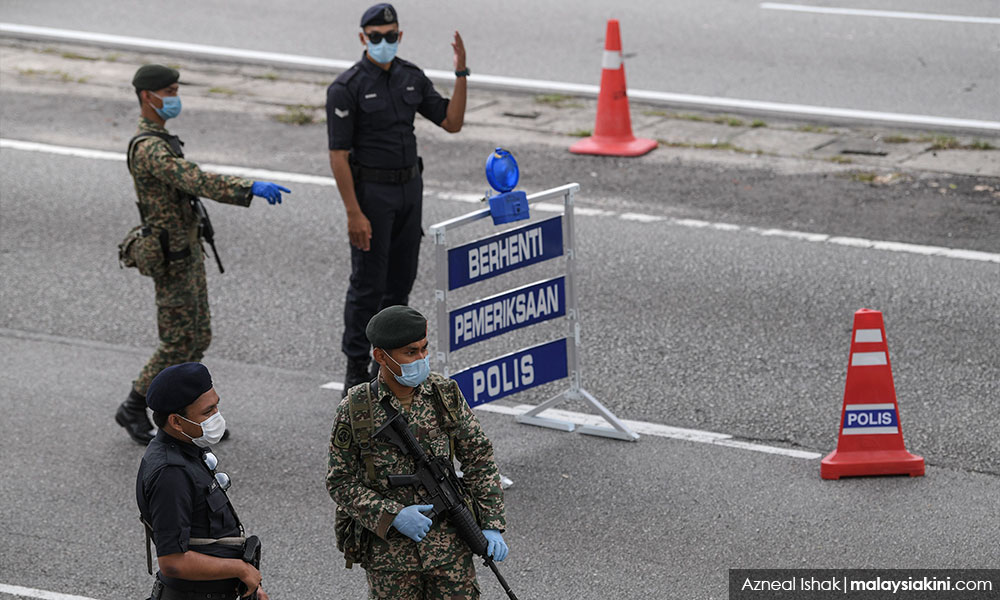 "With the interstate and interdistrict travel ban, roadblocks will be enforced from midnight of Jan 13.
"For states under MCO, movement will only be limited to within a 10km radius," he said.
Muhyiddin added that only two persons per household are allowed to leave the house to purchase necessities from supermarkets and grocery stores.
The two persons per vehicle rule also applies. 
Essential services
Similar to the MCO in March last year, Muhyiddin said only businesses on the essential economic sector list will be allowed to operate.
"The government has identified five sectors that will be allowed to operate and are categorised as essential economic sectors.
"They are manufacturing, production, construction, services, trade and distribution as well as plantations and commodity," he added.
Muhyiddin said these sectors are allowed to operate as they are needed to ensure the supply chain of essential goods.
However, only 30 percent of their administrative staff will be allowed to operate from the office.
The prime minister also urged those who are allowed to continue working to abide by the SOPs.
He added that the International Trade and Industry Ministry will provide further details on the types of services that are considered essential economic sectors.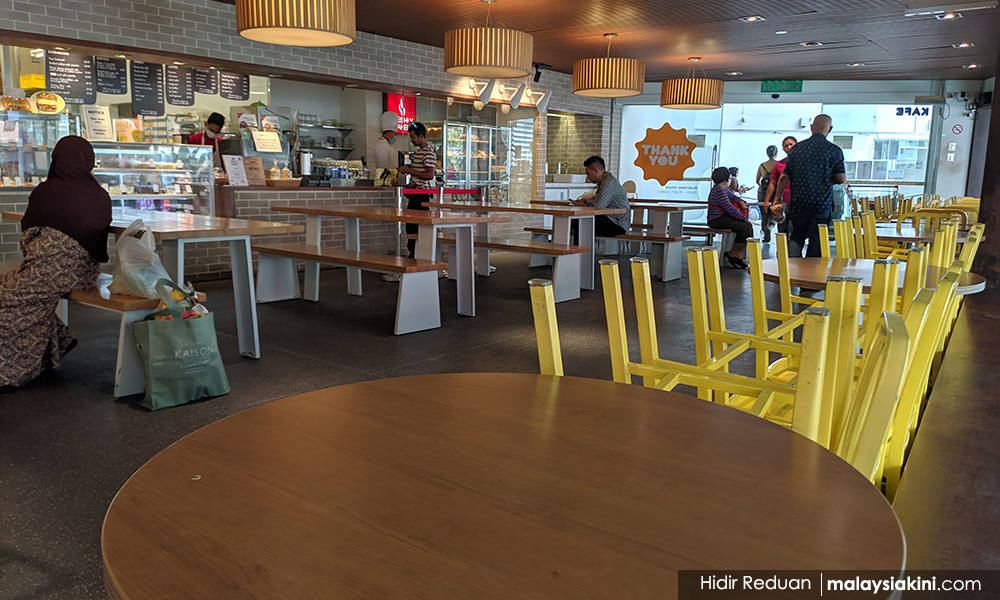 Muhyiddin said restaurants in states under full MCO are not allowed to provide dine-in services.
They will only be allowed to provide takeaway.
However, restaurants in states under the conditional MCO and recovery MCO may continue to operate as per normal, subject to the Health Ministry's SOP, he added. 
Elaborating on the full MCO states, the premier said supermarkets, clinics, hospitals, pharmacies and banks will continue to operate but with precautions.
He added that students who will be sitting for their 2020 and 2021 SPM papers will still be permitted to attend school.
As for religious activities, he said only a maximum of five people in places of worship is allowed.
However, religious activities in places of worship located in states under the conditional and recovery MCO can still proceed, in accordance with the SOP.
One distinction from the previous MCO is that outdoor exercise is allowed.
Muhyiddin, however, said that it may only be done with members of the same household.
He added that those going out for jogs or cycling should only do so with one other person at most.
Group exercise is not allowed.