MP SPEAKS | The Pakatan Harapan Cost of Living Committee views the Pemerkasa Plus, announced by Prime Minister Muhyiddin Yassin yesterday, as not impactful.
Clearly, the aid package fails to assist the people who are affected during the Covid-19 pandemic:
1. One-off financial aid to people with household income less than RM2,500, whereby the household will receive only RM500. As for those with household income between RM2,500 and RM5,000, they will receive only RM300.
These are very small amount and will not effectively provide the much needed financial assistance to those who are affected, especially when there is a possibility that this third round of movement control order (MCO 3.0) will be extended until June 14.
2. The three-month bank moratorium is only eligible for the B40 group (subject to bank approval), whereas there is no such benefit whatsoever for the M40, except for those who can prove that they are affected. This means the burden of proof lies on their shoulders.
The rakyat deserves to be given an automatic moratorium (without application) covering all B40 and M40 groups, simply because banks are considered highly profitable bodies and are expected to provide more assistance to the people affected.
3. Discounted Tenaga Nasional Berhad (TNB) tariff which covers only a small number of groups, and at an unreasonable 10 percent rate.
Domestic consumers did not receive any benefit whatsoever, despite the order to stay at home. Certainly, utility bills will see a spike in the month of June similar to what happened in March and April last year.
4. Wage subsidy is only available for a month, without the disclosure of the subsidy amount per individual worker. Is it still RM1,200 per individual as the previous year?
5. However, we welcome the extension of the Home Ownership Campaign (HOC) until Dec 31, as we foresee this is expected to boost the construction and private housing industry. A clear proof that the policy that was first proposed and implemented during the Harapan era is an excellent scheme and gladly continued.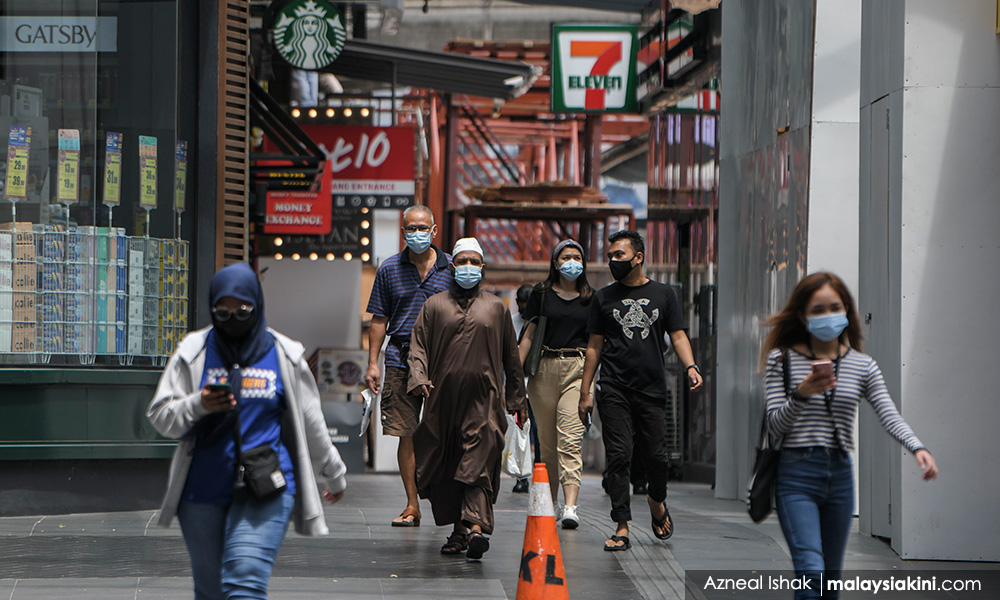 Out of RM40 billion stated, in actuality only RM5 billion is being directly disbursed and benefitted by the rakyat. This means that the remaining RM35 billion is only an icing on the cake as it is not a direct fund injection but merely a written fiscal.
Any form of assistance should be consistent and foreseeable to enable the people to plan early. It cannot be plucked out of the blue to accommodate a last-minute lockdown announcement.
Forty percent of the Gross Domestic Product (GDP) is located in the Klang Valley, Penang and Johor, and this has disrupted the livelihood of the people in the region since MCO was imposed on May 12 and will persist for the next 14 days.
Therefore, the committee believes that in an effort to provide impactful assistance, the aid package should be retrospective of situations in the preceding months and should be continued until vaccination programmes are completed and herd immunity is achieved.
The assistance should not be "one-off" as if they are "goodies" and as though it is not for the sake of helping the citizens but rather an attempt to boost Perikatan Nasional's political image.
---
PAKATAN HARAPAN COST OF LIVING COMMITTEE consist of Pasir Gudang MP Hassan Abdul Karim, Hulu Langat MP Hasanuddin Mohd Yunus, Stampin MP Chong Chieng Jen, Sekijang MP Natrah Ismail, Batu Gajah MP Sivakumar Varatharaju Naidu, Kota Kinabalu MP Chan Foong Hin, and Rasah MP Cha Kee Chin.
The views expressed here are those of the author/contributor and do not necessarily represent the views of Malaysiakini.