Good morning, here's what you need to know today.

Key Highlights


Selangor sultan unhappy



Current situation under the emergency



Crackdown on migrants


---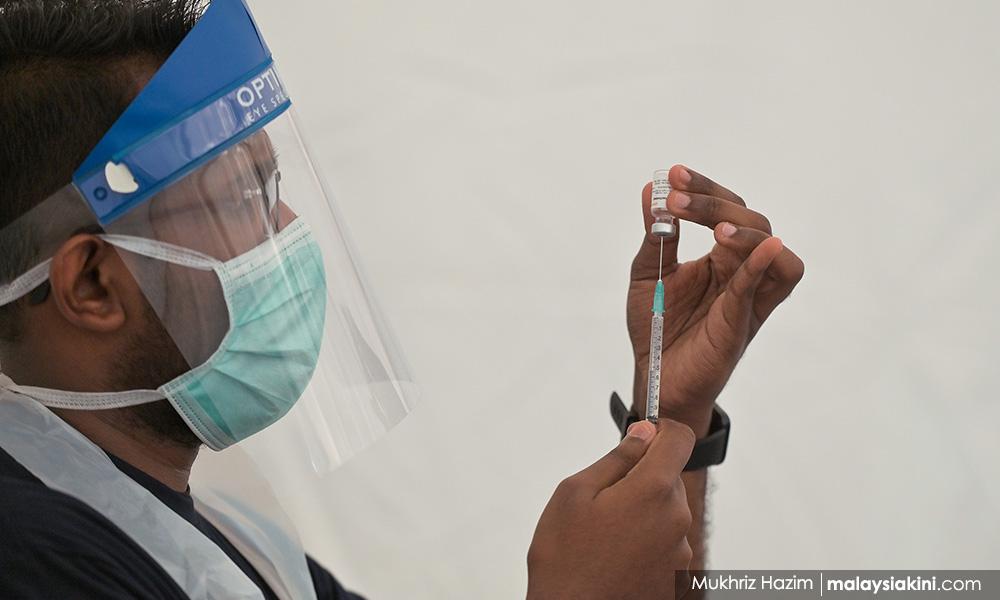 Selangor sultan unhappy
Selangor ruler Sultan Sharafuddin Idris Shah expressed displeasure at the number of Covid-19 vaccines that the federal government has supplied to Selangor.

This came after the Special Committee on Covid-19 Vaccine Supply (JKJAV) initially said Selangor received 2.9 million doses of vaccines but later admitted that the figure was actually around 615,000.

Despite the lower figure, a review of the data showed they represented around 12.7 percent of the adult population in Selangor, which is not far off from other states.

With the exception of small states and federal territories (Perlis, Labuan, Putrajaya), most states have received doses for between 9.3 percent and 14.5 percent of their population.

However, the fact that Selangor is the worst-hit state in the Covid-19 pandemic meant there are expectations that it should receive more.

In terms of doses administered, Selangor is the second slowest state after Sabah, at 7.47 percent as of June 7.
HIGHLIGHTS
---
Current situation under the emergency

There is increasing movement on the political front ahead of the expiry of the state of emergency in August.

On the government's side, planning is in the works for a hybrid (semi-virtual) Parliament sitting.

The opposition, however, fears there is a plan to handicap their MPs to prevent any threat to the government's fragile majority when Parliament reconvenes.

The concern is fuelled by the fact that the opposition is excluded from the hybrid Parliament special committee which is in charge of looking at the procedures to implement such a sitting.

Meanwhile, the Yang di-Pertuan Agong will begin meeting political leaders today.

Opposition Leader Anwar Ibrahim and Pejuang pro-tem chairperson Dr Mahathir Mohamad have confirmed their invitation.

Analysts speculate that the meetings may be to explore the possibility of a unity government.
HIGHLIGHTS
---
Crackdown on migrants

The government's renewed crackdown on undocumented migrant workers sparked wide criticism.

This was due to concerns that undocumented migrant workers will shun the vaccination efforts for fear of being arrested, therefore becoming a hurdle to herd immunity.

The opposition asked Immunisation Minister Khairy Jamaluddin, who previously said there won't be a migrants crackdown to encourage vaccination, to sort out the conflicting policy with Home Minister Hamzah Zainuddin.

To recap, operations against undocumented migrants in May last year led to Covid-19 outbreaks in several detention centres.

The ongoing Covid-19 wave, which has persisted for nine months, also started from detained migrants in Tawau, which spread to nearby towns and later nationwide, helped by the Sabah election in September last year.

This was largely due to the fact that prisons and detention centres in the country are cramped, allowing Covid-19 to spread easily.

The government had since set up satellite prisons and detention centres to mitigate such outbreaks.
HIGHLIGHTS
---

A daily glance at Covid-19


5,566 new cases yesterday (June 8).


Another 76 people died from Covid-19, putting the death toll across the 3,500-mark. 740 of the deaths were recorded in this month alone.


Active cases declined for the second consecutive day from 86,628 to 82,797. However, testing was also lower over the long weekend.


For trends on daily cases, tests, hospital beds capacity, vaccination progress and more, follow our Covid-19 tracker.


---

What else is happening?


HIGHLIGHTS
---

What are people saying?
---

KINI LENS


---