Wish to replenish your pantry, fridge or monthly groceries, but prefer to limit close contact with people, or perhaps you don't want to haul those bulky items from the supermarket? Don't worry because bawiq has got you covered! With everything you need at your fingertips, supermarket shopping is now more convenient than ever!
What is Bawiq?
Bawiq is an entire supermarket in your mobile phone, with the widest range of supermarket essentials. Order from the largest variety fresh fruits, vegetables, meat, seafood, dairy and best grocery brands.
You may wonder, who picks your groceries? bawiq has a team of professionally-trained shoppers who carefully handpick your order, ensuring that you always receive the freshest products and if you need help, Bawiq's friendly customer service team is always there to help.
Experience convenience with Bawiq!
Throughout the pandemic, most delivery platforms have struggled to fulfil their deliveries within 48 hours, with some taking as long as a week, but bawiq has maintained its 90-minute delivery promise through its integrated cloud solution. Bawiq has developed several intelligent technologies such as its geo-fenced delivery hubs, delivery scheduling for customers convenience, favourite grocery lists, as well as offering the widest range of payment options.
Bawiq also offers the best prices in town, providing customers with weekly, monthly, and seasonal deals with up to 50% off daily products. Through its social media pages and push notifications, bawiq's customers enjoy daily rewards, prizes and promo codes for additional discounts and cashback. It's like you're being rewarded just for grocery shopping; how sweet is that?
Bringing Bawiq to Greater Heights!
Bawiq began in the United Arab Emirates in 2017 and expanded to Malaysia in 2019. Due to the strong consumer support and usage in Malaysia, bawiq moved its Global Headquarters to Kuala Lumpur. Currently, bawiq has one of the largest service coverages encompassing the Klang Valley and the surrounding areas of more than 90 locations. Bawiq envisions an 80 percent coverage of Malaysia within the next seven months.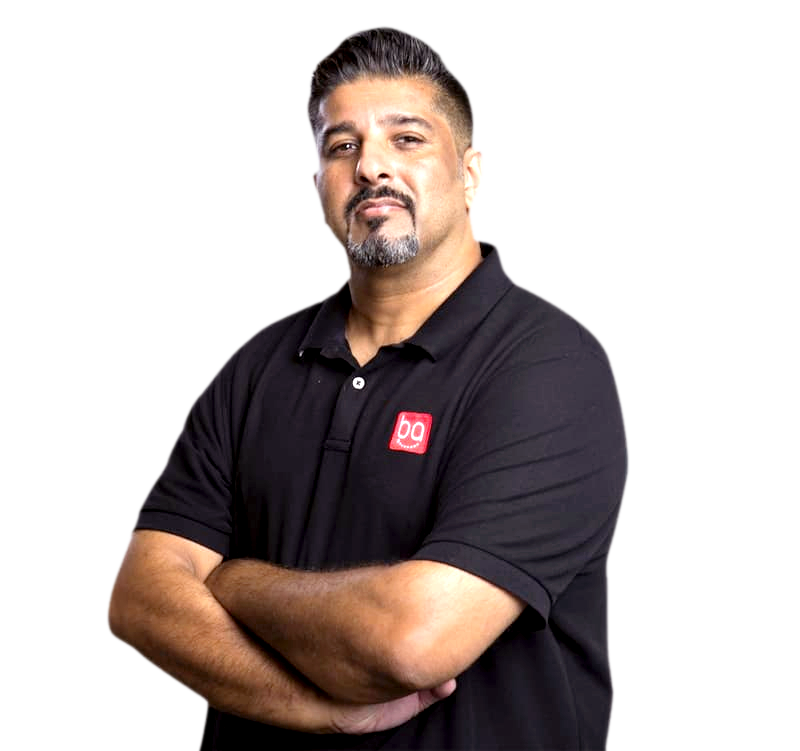 In the next 24 months, bawiq will continue its expansion to Singapore, Thailand, Indonesia, the Philippines and Vietnam. Raj Lee, the founder and CEO of bawiq, aspires to create over 2,000 new jobs in Kuala Lumpur and 15,000 new entrepreneurs across Malaysia using his free startup programme. Raj also intends to grow bawiq's internship and training programmes for young Malaysians to help them get employed.
Bawiq is a caring corporation with a robust CSR programme that provides necessities and support to those in need. Bawiq has recently launched its Support the White Flag campaign whereby it donated grocery packs to the less fortunate affected by the pandemic. Prior to this, bawiq has been donating grocery boxes to over 200 families every month since January 2020.
Safety is their First Priority!
All Bawiq delivery personnel adhere to the strictest safety and sanitation guidelines. The sternest SOP's are in place ensuring that all staff members wear facemasks, and gloves, sanitise prior to each delivery, complete periodic daily temperature checks and have all been completely vaccinated.
To further protect its customers, bawiq ensures that all products are sanitized and placed in tagged sealed bags so that their products are safe. All these measures and its promise of delivery within 90 minutes and other conveniences have made bawiq a top choice amongst Malaysian consumers.
Follow these 3 Easy Steps.
1. Select: Pick your groceries and add them to your cart.
2. Pay: Payment options via Debit Card, Credit Card, bWallet, GrabPay, TnG, Boost, FPX, MAE, or cash on delivery.
3. Relax: Your groceries will arrive on your doorstep within 90 minutes or less.
Can't wait to start grocery shopping? Us too! Shop smart, shop bawiq. For more information on bawiq, head over to their website (www.bawiq.com) now! You can also stay updated with what bawiq has to offer through social media, follow (@bawiq_my) on Instagram or (bawiq Malaysia) on Facebook. Plus, don't forget to download the bawiq app from the App Store, Google Play Store and Huawei AppGallery today!