LETTER | Congratulations to Khairy Jamaluddin for taking the bold steps in confirming that the current laws – the Dangerous Drugs Act 1952, Poisons Act 1952 and the Sale of Drugs Act 1952 – do not prohibit the use of products containing cannabis for medicinal purposes in Malaysia.
With you at the helm of the Health Ministry, it looks like the country will see progress in all aspects of healthcare, which until this, remains, long a poor cousin to other sectors in budgetary allocations and development in the country's progress.
You may be well aware that global attitudes towards cannabis have changed dramatically, with many jurisdictions permitting cannabis use medication totalling approximately 50 countries to date, while 15 states in the US and a few other countries in the west legalised it for recreation, medication or both.
Even the United Nations Commission on Narcotic Drugs (CND) while still retaining it under Schedule 1, in Dec 2020 voted to remove cannabis and cannabis resin from Schedule IV of the 1961 Single Convention on Narcotic Drugs, a move which is projected to influence the global use of medicinal marijuana.
Your response in Parliament saying that any parties who have sufficient scientific evidence to use cannabis (hemp) for any medicinal purposes can submit an application to register the product to the DCA for evaluation and registration under the Control of Drugs and Cosmetics Regulation 1984 and the importers must also have a licence and import permit under the Control of Drugs and Cosmetics Regulation, the Poisons Act as well as the Dangerous Drugs Act will likely see applications from interested parties very soon.
Your confirmation is likely to see substantial investment from the private sector working in tandem with the academic and scientific fraternity to conduct more and wider scientific research into marijuana's medicinal properties.
Presumably, after your confirmation, reforms in the guise of a regulatory framework that guarantees good practices, quality, innovation and research development would be proposed and made to grow and trade the crops where according to IMARC, a market research company that provides market and business research intelligence across the globe, the global medical cannabis market reached a value of US$7.8 billion (RM32.45 billion) in 2020.
With the potential to reap significant economic benefits and help patients in need, the question remains — will the government prioritise profits or patients or both?
Although those two objectives are not necessarily mutually exclusive, it is important to understand that evidence increasingly shows that health is a public good that is too important to be managed by market forces, especially given that profiteering is at odds with public health principles.
Because of cannabis' "criminal association", research and economic development for both narcotic and non-narcotic aspects were suppressed, presenting a glaring gap on cannabis production, distribution, and consumption including hemp and its psychoactive counterpart.
The pandemic has caused substantial economic hardship both on the country and the people. Getting back to the pre-Covid economic situation will take years.
In the face of continued unemployment and a decrease in household incomes, the primary impetus behind the medical cannabis policies for the country should also be profit. Marijuana and hemp are both economic crops that provide new and more options for locals to generate revenue.
The government of Thailand made the bold and pioneering move, even before the Covid-19 pandemic that also devastated their economic situation, by legalising and allowing each household in Thailand to grow cannabis albeit a limited quantity.
May I suggest that the government follow the regulatory framework set and implemented by Thailand too instead of allowing and authorising corporate entities or selected organisations – acting as state-licensed growers – alone to chase the "pot of gold" and joining the green rush if the government is moving towards exploring growing the crops in Malaysia.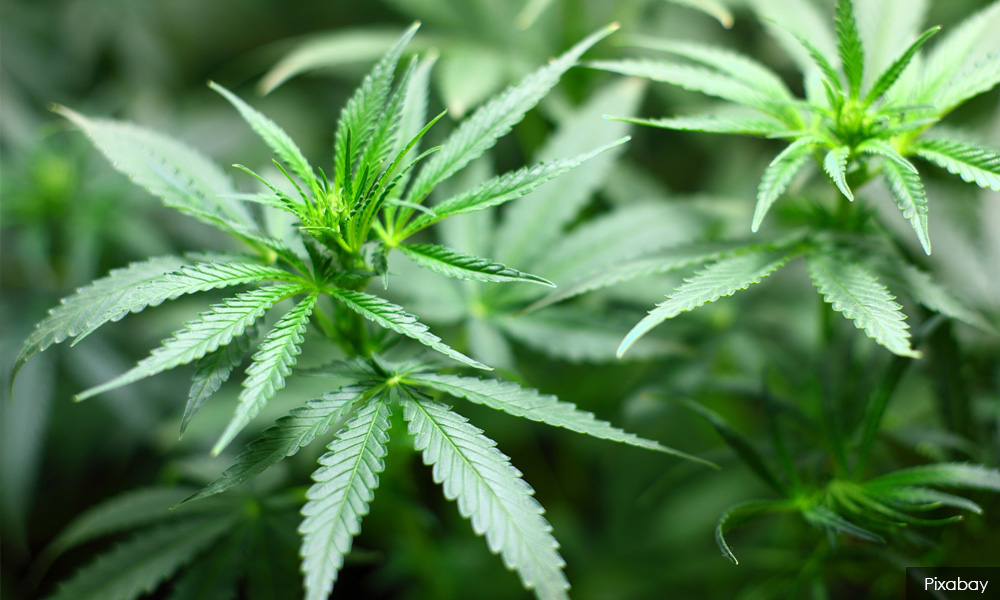 Office of Medical Cannabis
The Health Ministry can form a new wholly-owned entity, Office of Medical Cannabis (OMC) who would supervise and be given the sole authority to purchase, extract and export cannabidiol (CBD), the chemical derived from the cannabis plant from the households.
Although household production will pose a challenge in terms of sustainability and suitability, it provides an option for income for each household in Malaysia.
The plants must be grown in a secure environment and within 10m of a home. Each household that decides to grow must be kept locked with a signboard placed outside that shows the name and the address of the owner.
Local councils will keep a record of how many ganja plots there are in its system by using GPS coordinates.
Health workers from the respective Klinik Kesihatan visit the households on a weekly basis to check the plant's health. If they find dry or fallen leaves, they will collect them and measure the weight.
They report the data weekly to the Klinik Kesihatan, which then submits the report to the OMC.
Each week or month, local police also pay a visit to check the safety of each household that is growing the cannabis.
In smaller towns or villages, residents can form communities to grow instead of per household and these communities can partner with research universities to test the quality and safety of the plants they are growing.
And these research universities can start a Cannabis Learning Centre, a one-stop-shop, that provides knowledge and train the households on how to grow cannabis for sale to the OMC.
In Thailand, each household that grows cannabis could earn on average RM1,500 per annum by selling the plants they grow to the industry users.
Medical cannabis is in high demand from patients suffering from 38 different health conditions such as Alzheimer, cancer, etc following a number of medical research.
Once cannabis becomes available medically for use in the country, steps could then be taken to create a central registry whereby patients could register for access. The principle is for medical use, whereby registered patients can have it at home for ailments, but not smoke it on the street
Although infrastructural challenges to facilitate access could pose a problem in the beginning, it could be expanded to those clinics appointed and approved to dispense Covid-19 vaccines presently as dispensing clinics later when medical cannabis is available for use.
The country has historically done well in protecting patients over profiteering by issuing compulsory licences to ensure affordable access to essential medicines. It is important that the government upholds those same priorities as it positions itself to legalise the medical cannabis market.
Legislation to legalise the use of cannabis for medical purposes is sorely needed as this will open up an opportunity for Malaysians to access cannabis for medical treatment and update outdated provisions, which had failed to keep up with the current situation.
The legalisation of cannabis could be great news for the country's economy, especially for the agriculture and tourism sectors.
And cannabis will soon be another option of income for all households in Malaysia.
---
The views expressed here are those of the author/contributor and do not necessarily represent the views of Malaysiakini.