LETTER | Last Monday, Deputy Transport Minister Henry Sum Agong gave a reply in Parliament that the government is against introducing motorcycle e-hailing services due to the number of road fatalities involving motorcyclists.
The decision was based on the 2019 statistics from the police that showed 64 percent or 3,900 deaths in road accidents involved motorcycles.
However, MP Syed Saddiq Syed Abdul Rahman was unhappy with the sloppy and ambiguous answer, as the statistics given were not sector-specific.
He reminded the deputy minister that the cabinet had in 2019 approved motorcycles for p-hailing use with strict requirements, similar to those in neighbouring countries.
Then, p-hailing was the term used for food and parcel delivery services by motorcyclists.
He urged the deputy minister to present a six-month data on accidents involving the e-hailing sector to ascertain if there was an increase in accidents and to make decisions based on data.
Earlier, a six-month pilot project for bike-hailing service was kicked off from January 2020.
New normal
In concluding the debate in Parliament, the deputy minister said the government will continue to study and evaluate all aspects before a new direction is considered.
If so, the rate of motorcycle accidents will remain status quo while the B40 (bottom 40 percent) continues to suffer.
About five million of our citizens in the B40 community who are EPF contributors have seen their savings reduced to an average of RM1,005 following the introduction of special withdrawal facilities of i-Lestari, i-Sinar and i-Citra to cope with the pandemic.
Around 78 percent of bumiputera have applied to withdraw money from EPF and 4.4 million or more than half of all bumiputera members currently have less than RM10,000 in their respective accounts, far from meeting the basic savings threshold of RM240,000 by age 55.
It appears that nothing has changed for the authorities under the new normal even when radical actions are needed to lift a large number of the population out of near poverty caused by the pandemic. Is it due to lack of political will or sheer indifference to the sufferings of the B40?
Or was it a case of analysis paralysis from too much data and endless wrangling over the upsides and downsides of each option, thereby making it difficult to arrive at a final decision?
But this can be resolved by aiming for a satisfactory result, rather than optimal solution.
The B40 can provide motorcycle taxi service, and most passengers would be from the same group - a supply and demand for and by B40.
Any action against them will be just as heartless as banning cheap underbone motorcycles without the availability of affordable electric bikes.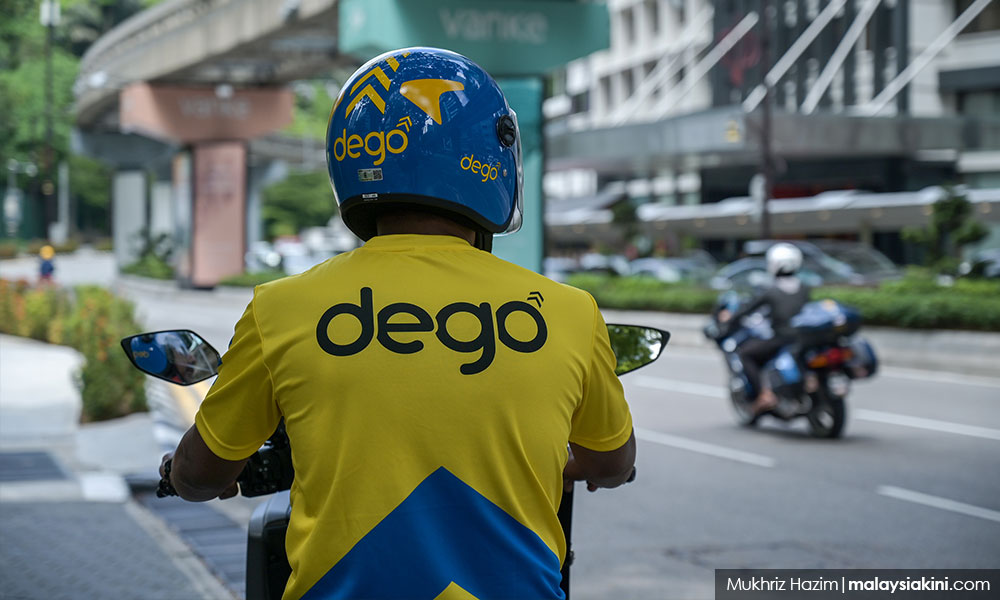 In November 2016, Dego Ride introduced e-hailing for motorcycles at RM2.50 for the first 3km and 60 sen for each subsequent kilometre.
On Feb 13, 2017, Dego Ride instructed its 6,000 motorcyclists to stop operating following a directive from the Transport Ministry.
In August 2019, the cabinet gave the green light for motorcycle e-hailing services to be implemented in the country following a meeting between the then-youth and sports minister Syed Saddiq and Go-Jek founder Nadiem Makarim with Prime Minister Dr Mahathir Mohamad.
Relying solely on data has its own limitations as overcoming challenges requires imagination to innovate.
In February 2017, I advocated fitting video cameras in front of crash helmets and at the rear of e-hailing bikes to record transgressions of other vehicles, including motorcycles.
The recordings can then be forwarded to the Road Transport Department if it is keen to act in making our roads much safer.
E-hailing riders can be paid for offences captured in their cameras that warrant summonses to be issued.
Making streets safer
In this way, many motorists and motorcyclists would be at their best behaviour upon spotting an e-hailing rider in front or behind.
Likewise, e-hailing riders will be forced to ride safely and not zip around like food delivery boys and girls.
Moreover, e-hailing riders could face suspension as customers riding pillion are bound to complain should they ride recklessly.
Such monitoring has proven to be effective as in the case of e-hailing cars, whereas unmonitored taxi drivers had remained unscrupulous over the past decades.
It takes compassion to make good use of available technology. Treating all motorcyclists with scorn will just be continuing with the status quo.
But with more conspicuous e-hailing riders around, there would be fewer incidents of snatch thefts, thus making our streets safer for all.
Just as a coin has two sides, we can choose to look at the positive or negative. If we wish to ban this motorcycle taxi service, we can easily find many reasons and statistics to justify.
But if we wish to allow it, we can set the rules and regulations to make it as safe as anyone ridding pillion today, if not safer.
Sadly, the authorities have always preferred the easier path by banning something that is difficult to manage, as it requires hard work.
Hugely popular
And if the powers that be do not bother to help the B40, including those in the rural areas, to earn extra income as e-hailing riders or pay less as a fare-paying passenger, millions of citizens will continue to suffer.
A decade ago, I conducted several briefings for a multinational group from the Harvard Business School MBA class of 2011 regarding the local taxi industry.
The group was headed by Anthony Tan who disclosed to me he was working with Maxis to develop a booking app.
Later, the MyTeksi project emerged as business track runner-up in a new venture competition by Harvard Business School for 2011.
The following year, MyTeksi app was launched in Kuala Lumpur on June 5 and received 11,000 requests on the first day.
MyTeksi proved to be hugely popular among several taxi apps and cornered the local market until August 2014 when Uber stole the thunder by offering RM1.50 as starting fare, RM12 per hour and 55 sen per km, compared with RM3, RM17 and 87 sen respectively for budget taxis.
Although operating illegally by making use of gullible private car drivers, Uber decimated taxi apps and drivers and MyTeksi would have gone under had it not resurrected into Grab by adding private cars to taxis for customers to choose from.
It took Uber by the horns and succeeded, and the rest is history.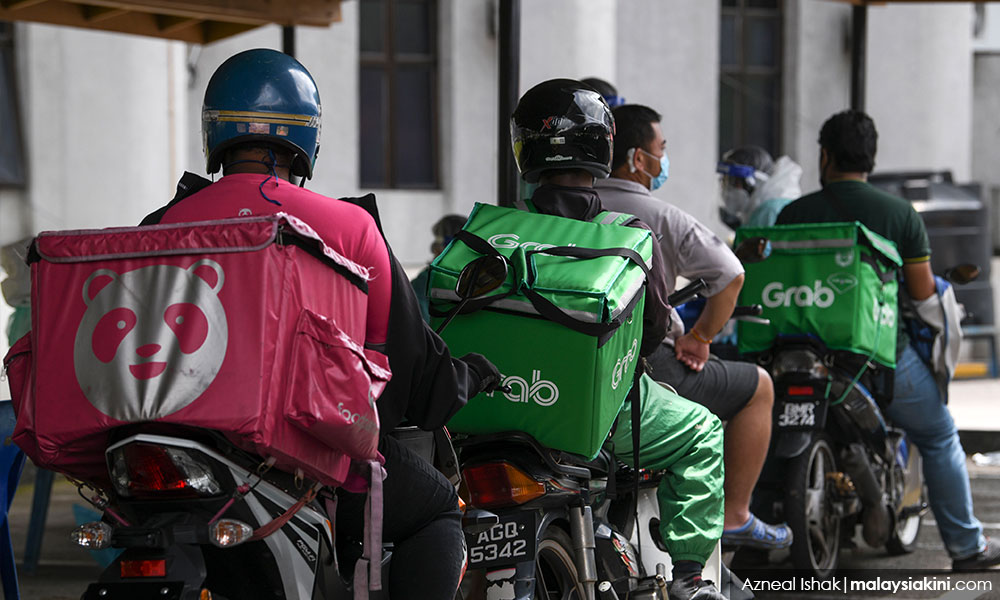 Soon, Grab will be listed in Nasdaq Stock Market, an American stock exchange based in New York City and would be valued at US$39.6 billion (RM160 billion).
But alas, Grab has already moved its headquarters from Kuala Lumpur to Singapore in 2014.
In February 2017, Dego Ride CEO Nabil Feisal Bamadhaj issued an order to about 6,000 bike hailing motorcycle riders under Deo Ride to cease operations immediately after the Transport Ministry had issued a directive against its service and the ban was later supported by the cabinet.
In May this year, Go-Jek merged with Tokopedia to form GoTo Group and is seeking a public market valuation target of between US$35 billion and US$40 billion.
In Indonesia, Go-Jek was first established for courier delivery and two-wheeled ride-hailing services.
It is indeed sad that our homegrown Grab had moved away from our shores and Dego Ride lost its operations and business by complying with regulations, while Uber and Grab continued to operate illegally until amendments to existing laws were passed in Parliament in July 2017.
Meanwhile, our country is fast sliding down a slippery slope with little effective measures to get out of the rut we are in, relying more on sloganeering or long-term plans when immediate actions and results are crucial, especially for B40. Many in the M40 are also in the same boat.
---
The views expressed here are those of the author/contributor and do not necessarily represent the views of Malaysiakini.