LETTER | The Budget 2022 was announced as the Malaysian economy is recovering from the Covid-19 pandemic.
The pandemic uncovered vulnerabilities of our society - from inadequate social protection to income and wealth inequalities to gaps in healthcare system, digital divide and so on.
There have been calls for a reset of the economy, considering also the circumstances the country is in even before the pandemic.
Having been in the middle-income trap since the late 1990s, Malaysia has been outpaced by similar countries in its development efforts.
Unresolved structural issues remain, though a recent World Bank report portrays a positive outlook with a prospect of achieving a high-income economy as early as 2024.
In 2020, Malaysia was ranked at 62nd position in the United Nations Development Programme's (UNDP) Human Development Index (HDI).
Simply put, Malaysia still has a long way to go before it can excel in human development.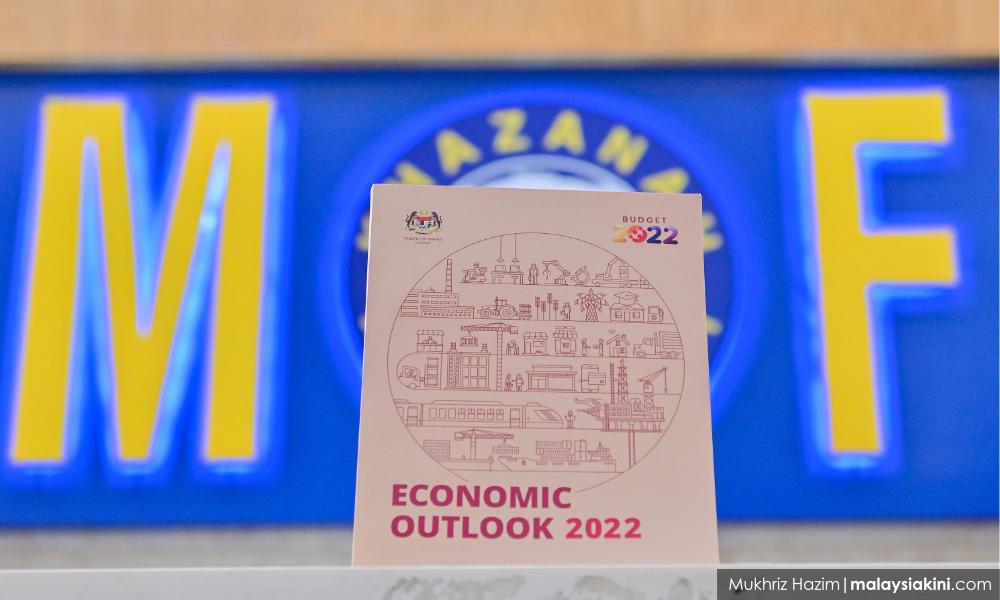 As a measure of people's quality of life, HDI encompasses three foundations for human development: to live a long, healthy, and creative life, to be knowledgeable, and to have access to resources needed for a decent standard of living.
The Budget 2022 is intended to facilitate post-pandemic economic recovery with focus on the rakyat's wellbeing, resilient businesses, and prosperous and sustainable economy.
The government should be lauded for coming up with the budget, considering that it is not an easy time for the country, economically or politically.
However, despite the ongoing concerns on Covid-19 and mental health issues, healthcare allocation is relatively low compared to our peers.
With RM32.41 billion allocation, approximately 2.1 percent of GDP, the share is below the average of 3.84 percent of GDP spent by upper middle-income countries in 2018.
This is only half of the minimum target recommended by the Malaysian Health Coalition, which is at least four percent of GDP.
Area of concern
With unemployment rising to 711,000 people in 2020 from 508,200 in 2019, empowering the vulnerable should be a priority.
The Jamin Kerja Keluarga Malaysia (JaminKerja) initiative should create sustainable and quality jobs, both semi-skilled and high-skilled.
Upskilling, reskilling and targeted social mobility initiatives are of significance, coupled with the much-needed emphasis on science, technology, and innovation (STI).
Our social protection system should be upgraded in a sustainable manner, considering the gig economy and the future where as much as half of all jobs in Malaysia are at risk of being replaced or reshaped by automation.
Digital divide is yet another area of concern, particularly for Malaysians living in remote areas, though the budget provides allocation for schools and digital adoption among microenterprises, and small and medium enterprises (SMEs).
The colossal allocation of RM11.4 billion for the bumiputera community demands transparency.
Plural society
To be impactful, a more targeted approach with clearly defined outcomes should be adopted if the government is serious in alleviating the socio-economic status of the community.
Essentially, a more needs-based and inclusive approach should be adopted.
Given all the issues and challenges within and beyond the budget, indeed, a reset, a new way of developing the economy should be explored for Malaysia to be prosperous in line with the 12th Malaysia Plan and the Shared Prosperity Vision 2030.
Malaysia must make up for the lost time to revamp or upgrade its economy to an STI-driven, high-value-added economy that would be key for future growth while maintaining the social fabric of a plural society.
Accordingly, the government should consistently invest in fostering national unity and harmony and take a whole-of-nation approach, including through the empowerment of NGOs to instill social cohesion among the rakyat.
Policymakers should consider adopting a giving-based economy that encourages philanthropy among individuals, communities, and the private sector to contribute to the wellbeing of the nation.
The culture of giving (and caring) should be inculcated within our society. Systemically and systematically implemented, we believe this approach would facilitate the creation of a more resilient economy, narrow income and wealth inequalities, promote social cohesion, and can potentially reduce government debts in the long run.
---
BADLISHAH SHAM BAHARIN is deputy president of Ikram. MOHAMMAD ABDUL HAMID is public policy consultant.
The views expressed here are those of the author/contributor and do not necessarily represent the views of Malaysiakini.