Within the first month of kumoDent's sales launch in early July, some 15 dental clinics have been reaping the benefits of this new and advanced full cloud-based system. Bolstered by the encouraging feedback, the team aims to secure 300 dental clinics within the next year.
A fully Malaysian-built system, kumoDent's commitment and vision is to digitalise the dental industry in Malaysia with their advanced system, allowing dentists to focus on their practise and business growth while allowing the system to take care of the day-to-day operations.
"It is a simple, flexible and most importantly – secured platform, which is equipped to keep tabs on appointments, commissions, inventories, and other such tasks. kumoDent comes with a host of other apps such as kumoSan which allows the clinic to track clock-in and clock-out times for staff. We also have the newly launched patient booking app called MeTIME Wellness that allows patients to make bookings at any time and soon, even make purchases. These apps along with kumoDent are linked and continuously updated with new feature releases and innovation, that can be used within for the clinic's business" he said.
"kumoDent and its host of apps are built with a clean and minimalist approach. Our aim is to always make things simple and straight-forward, not complicated. For example, it just takes a click to send a tele-health link to your patient and another to join in the call, with no fuss." Nair said.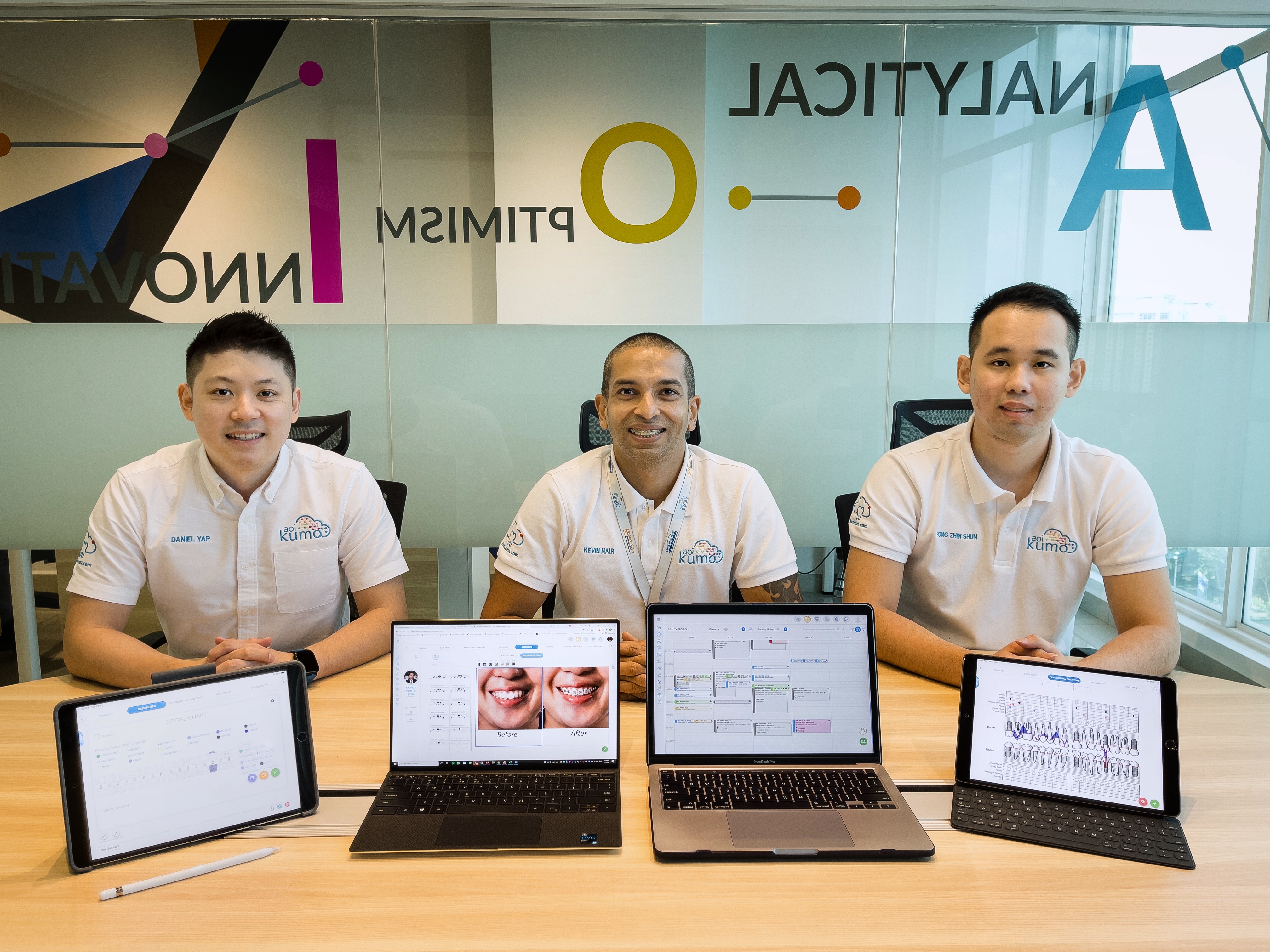 "Judging from kumoDent's growth and response so far, we are confident that dental clinics will soon enough see the benefits of using the system," said Kevin Nair, Founder of kumoDent.
Already competing with systems from Europe, kumoDent prides itself as a capable platform that is affordable and will continuously be updated; always making it relevant to the industry requirements.
One of the biggest key differentiators of kumoDent's is its availability of infographics for post-treatment care which focuses on the Do's and Don'ts after any procedure. This can be shared directly from kumoDent to the patient's Whatsapp account with a simple click. These infographics are done internally by experienced medical writers, designers and reviewed by an experienced dentist before release.
Additionally, being full cloud based means all information and data are synced real-time allowing electronic medical records (EMR) to be retrievable from any location or branch at any time, on any device. This would prove to be a plus point for multi-chain establishments.
"We started with kumoDent as a solution to fill a void in the industry, particularly since we had fielded many queries from the dental industry practitioners who were familiar with Aoikumo," Nair said, referring to the first full cloud-based system that was introduced for the medical aesthetics industry in early 2018.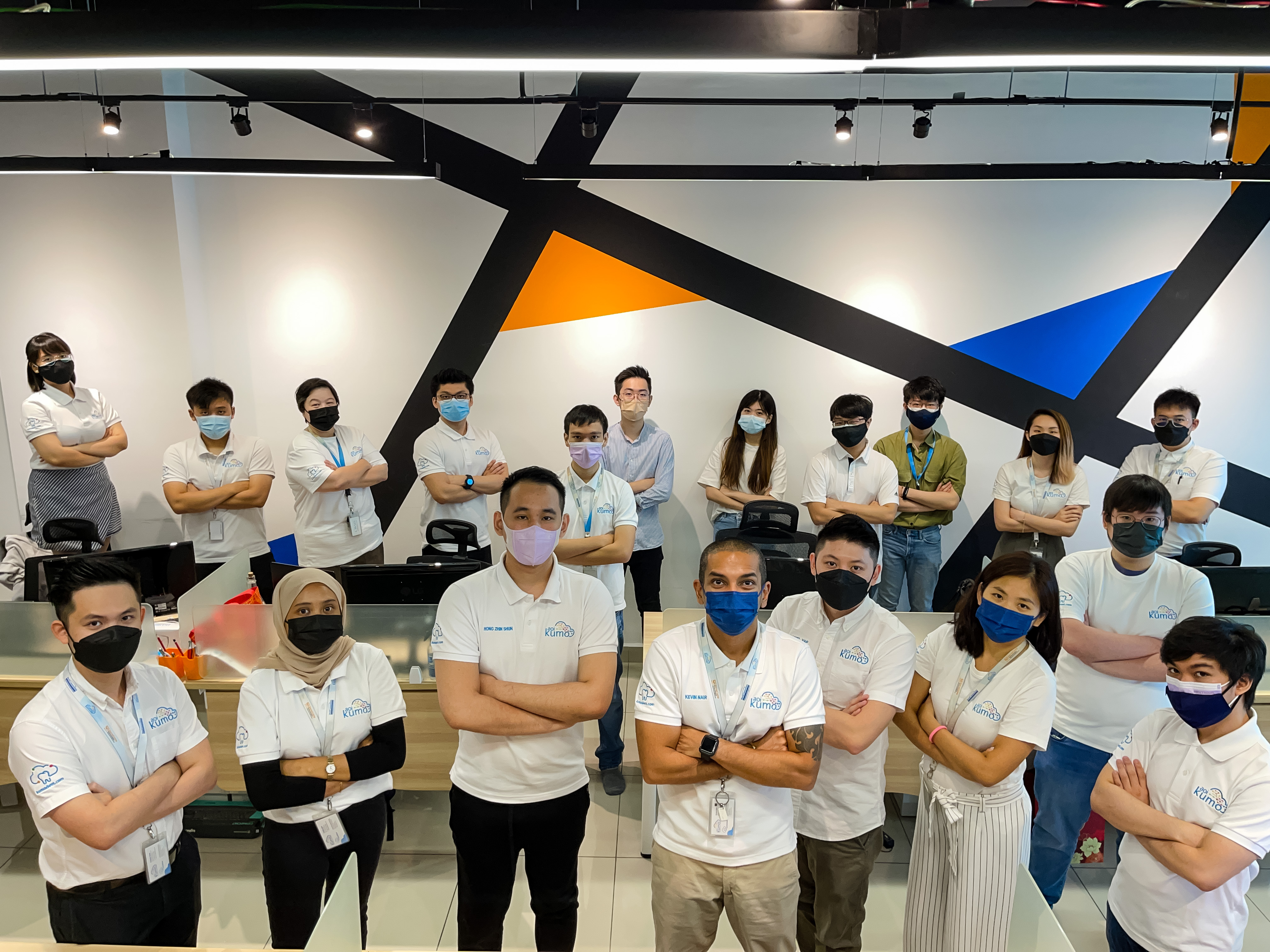 As the Technical Lead for Aoikumo, Nair has the authority to testify that it made headway in the Medical Aesthetics industry since its establishment. It has seen many updates to date, to stay relevant.
Despite trying times caused by the COVID-19 pandemic, the firm was able to develop kumoDent's system. Because the industry was not severely impacted, the firm worked closely with clinical practitioners to build a system that is tailored to cater to the needs of the dental service industry.
The firm is committed to continuously update kumoDent with new feature releases and innovation.
"This is how we've done it with Aoikumo throughout the years and we'll never stop. It is our philosophy; we are in for the marathon rather than the sprint and to keep going, we must continuously improve and innovate to stay relevant. There will always be new features, new apps, and we will strive to provide better user experience with improved flow and interface for kumoDent," he said.
Aoikumo were recipients of the CIP grant by Cradle Fund in 2017. The firm's growth surpassed 100% and recently earned it the CIP IGNITE (ii) – a funding programme that provides a grant and value-added assistance.
Aoikumo was recently certified as a Technology Solution Provider (TSP) under the Malaysian government's SME Business Digitalisation Grant initiative (MDeC) and Digital Service Provider (DSP) under the Selangor government's initiative (SIDeC). This would mean new subscribers to Aoikumo and kumoDent will be able to enjoy a 50% matching grant of up to RM5,000. More details about kumoDent and Aoikumo (for medical aesthetics) can be found on www.kumodent.com and www.aoikumo.com.
---
This content is provided by Supernewsroom.
Interested in having your announcements on Malaysiakini? Contact the announcements team at [email protected] or whatsapp on +60 17-323 0707 for urgent matters.