Malaysiakini co-founder and CEO Premesh Chandran will step down from his executive positions at the end of February.
After serving Malaysiakini for over 22 years, Premesh said that it is time to let the next generation step forward and lead Malaysiakini.
"We have a very experienced and capable team, I am confident they will take Malaysiakini to the next level,'' he said.
Premesh, 52, initially announced that he would be stepping down in late 2019. However, with the unprecedented Covid-19 pandemic, as well as the sudden change of government as a result of the Sheraton Move, the transition was put on hold.
"Despite the pandemic, Malaysiakini has done well in the last two years. We are now debt-free. It's a good time to make changes," he said.
With Premesh leaving the organisation, changes are being made in the directorships involving Malaysiakini and its subsidiaries.
Editor-in-chief Steven Gan will take over as managing director of Mkini Group Sdn Bhd and oversee the group as a whole. For Malaysiakini's publishing companies - Mkini Dotcom Sdn Bhd and Kinitv Sdn Bhd - general manager K Manohar will replace Premesh at the board level.
The key managers of Malaysiakini's business units - Membership, Advertising, Technology and Finance - will take on added leadership responsibilities. Malaysiakini will also be recruiting for other senior roles.
Gan said that the Malaysiakini team has been preparing for the transition for some time.
"It is sad that Prem is leaving the organisation but we have young and able leaders who can take over," he said.
"Prem and l, as co-founders, intend to hand Malaysiakini over to the next generation when the time comes. Malaysiakini is today financially strong and healthy, it's time for younger managers to play a more prominent role in the organisation.
"Last month, we paid off the multi-million bank loan for the Malaysiakini building seven years ahead of schedule. That's an exciting milestone and a source of great pride for all of us.
"We would not have done it without Prem's steady hand in guiding the ship, and also those who contributed to our Buy a Brick campaign eight years ago."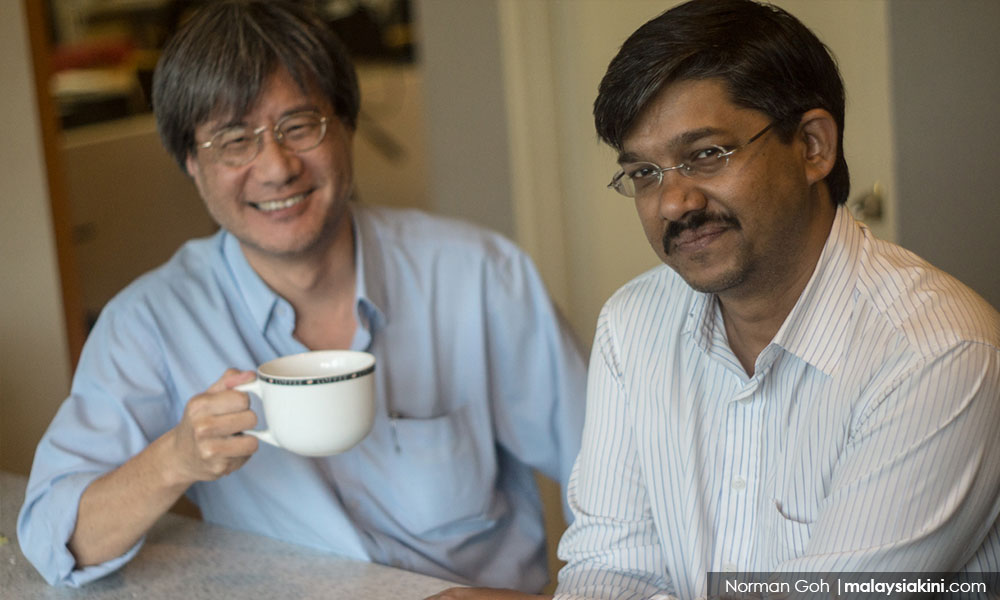 Premesh and Gan are in the process of setting up a non-profit entity that will eventually become a key shareholder of Malaysiakini. This will allow Malaysiakini to remain independent even after the founders are no longer involved in the organisation.
Malaysiakini is envisaged by the co-founders as a social enterprise - a cause-driven business aimed at serving the common good.
"Steven and I have always believed that Malaysiakini should serve the public interest, keeping it independent of political control, advertising dictates, and ownership agendas," said Premesh.
"It should be run professionally and profitably, and be brave to hold the powers-that-be accountable. This is what our readers and members expect of us."
Deep appreciation
In an email to staff, Premesh expressed his deep appreciation for the Malaysiakini team.
"Often the spotlight is on Steven and me. But really, it's every single person in Malaysiakini, past and present, that has created the Malaysiakini that we know.
"Everybody has made sacrifices and given their best to build something great together. I give my sincere thanks and appreciation to each one of you.
"I do really want to appreciate all the current and former managers who have worked with me directly and given so much to Malaysiakini, while putting up with my mistakes.
"K Manohar (general manager), Lynn D'Cruz (chief membership officer), Chia Ting Ting (chief commercial officer) and Aizu Akmal (chief technology officer) have made the business and technology sides of Malaysiakini work, making sure we have the funds to stay afloat and grow. We would not be what we are without them.
"Steven has been my partner since day one. He has provided me with sincere advice and held Malaysiakini steady as we grew from six people to 120 now. He has built a fantastic editorial team, and led the publishing of over 500,000 stories.
"We spend countless hours in front of the screen, countless discussions about the news. He took a bet on doing Malaysiakini with me, and I can think of no better partner."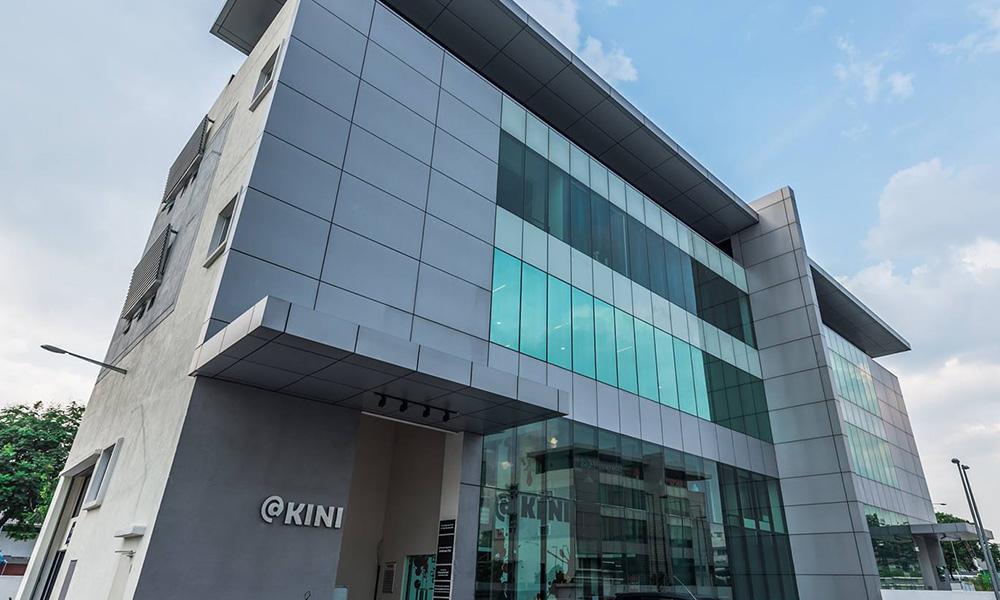 Premesh also thanked investor and venture capital Media Development Investment Fund, which holds 29 percent of Malaysiakini shares.
"MDIF invested in Malaysiakini very early on. They have been part of our journey, bringing expertise and global insight to our work. I can't imagine better partners to have with us in this long and challenging journey."
Premesh also called on Malaysiakini readers to continue to support Malaysiakini.
"Without our readers and subscribers, we won't be here. They have been our backbone, our champions and time after time they have come forth, supporting us, as well as urging us to do even better. They will always be a part of who we are."
Tomorrow, Malaysiakini will publish an interview with Premesh.