LETTER | Convicted kleptocrat and national embarrassment Najib Abdul Razak, apparently not content with treating the prime ministership as a family heirloom and the nation's wealth as his personal inheritance to plunder, is determined to destroy the integrity of one of our most esteemed, honourable judges in a last-ditch attempt to escape the clutches of justice.
His actions, via a disgraced blogger-for-hire in exile, are not just putting Court of Appeal judge Mohd Nazlan Mohd Ghazali's career and reputation at risk. Najib's ruthless and desperate campaign against Nazlan is a threat to any semblance of independence and integrity in our legal system and to everything we fought so hard for in GE14.
To briefly recap - Nazlan was the then High Court judge who found Najib guilty of misappropriating RM42 million of SRC International funds in July 2020. He enjoys a rare and well-deserved reputation for being honest, fair and technically brilliant.
Nazlan presided over more than 100 days of trial and heard from some 76 witnesses before handing down an 800-page judgment which thoroughly scrutinised the evidence before him and clearly set out the reasoning behind every conclusion he reached.
Admittedly and justifiably, the public grew impatient and frustrated with the trial at times. It was painfully slow. The defence did everything in its power to delay and frustrate proceedings. Nazlan, at times, was too patient with them. Bail perhaps shouldn't have been granted. Najib should have been treated like any other accused and not like some VIP.
But importantly, Nazlan was an incredibly fair judge and even more importantly, he delivered justice to a nation starved of it by reaching the correct decision. In December 2021, the Court of Appeal confirmed this, unanimously upholding the conviction.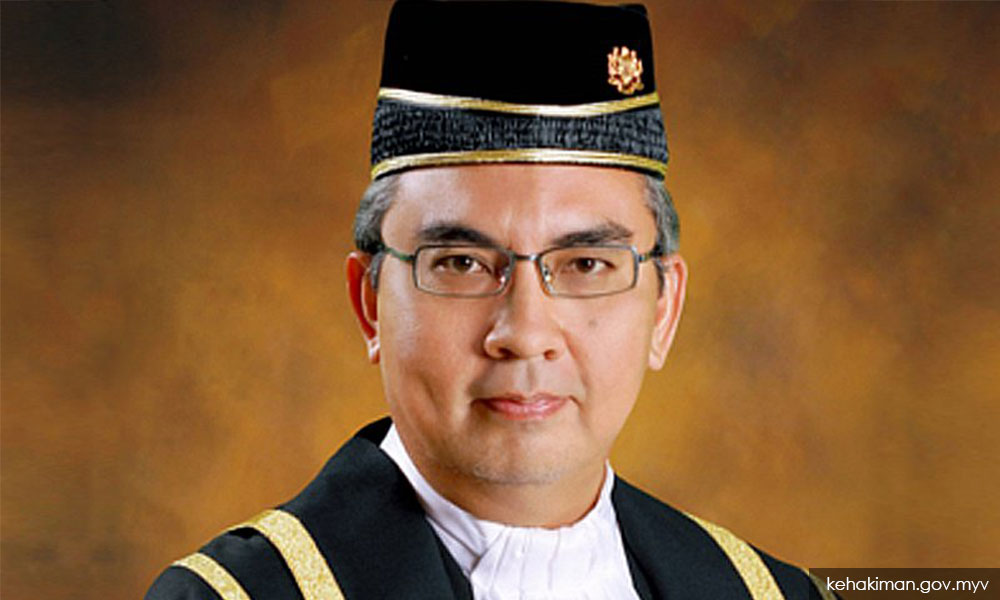 On April 25, 2022, Najib filed a petition of appeal to the Federal Court, the court of last resort. Najib and his supporters know that his appeal prospects are weak and that his time as a free man is (finally) running out because the substance of Nazlan's judgment is effectively unimpeachable.
Such is the overwhelming strength of the evidence against the world's most notorious kleptocrat. And so Najib, whose rapacious greed is matched only by his capacity for shamelessness, is now clutching at straws to bring down Nazlan (now a Court of Appeal judge), whatever the cost.
In April 2022, Raja Petra Kamaruddin, a sleazy fugitive blogger with ties to Najib and a reputation for being willing to do the dirty work of any high bidder, published scandalous claims about Nazlan receiving an unexplained sum of money in his bank account without any credible evidence to back them up. He was undoubtedly acting on the orders of "bossku".
With uncharacteristic efficiency and apparently without feeling the need to verify the accusations, MACC formally commenced an investigation implying that it had to do so because a report was officially lodged.
This is misleading, the MACC does not have to formally investigate baseless complaints from questionable sources. MACC undoubtedly has the power to dismiss frivolous complaints at the outset to avoid wasting precious time and resources.
The complaint here is baseless and speculative. The source couldn't be more questionable. The attack on Nazlan is clearly politically motivated, intended to cast doubt over his integrity and therefore, the soundness of Najib's conviction (because, of course, the soundness of the conviction cannot be questioned on its merits).
The collateral damage is clear - an erosion of public trust in and the global reputation of our judiciary and democracy. If Najib escapes justice, corrupt politicians will be encouraged keep rorting and thieving. If Nazlan is destroyed in that process, brave and honest members of the legal profession who would otherwise hold the corrupt accountable will be cowed into submission.
As an independent organisation whose primary aim is to uphold the cause of justice and oversee the interest of the legal profession, the Malaysian Bar must vigorously and vocally oppose the politically motivated pursuit of Nazlan and condemn the MACC's brazen attempt to interfere with the judiciary in breach of the separation of powers doctrine.
They must immediately organise a march for justice, as urged by a chorus of prominent voices like activists Ambiga Sreenevasan and P Gunasegaram. If our once proud and courageous bar doesn't get out on the streets at moments like these, what on earth does it exist for? What must happen before they are sufficiently outraged to leave their air-conditioned offices?
If they do march, any Malaysian with an interest in a fair legal system and strong democracy, and that's all of us, should join them. Any Malaysian who voted overwhelmingly for a change of government in 2018 and for justice to finally be served in relation to the 1MDB scandal should join them. Any Malaysian with an ounce of patriotism should join them. All of us should protest because the attack on the judiciary is an attack on us, and our right to justice.
---
The views expressed here are those of the author/contributor and do not necessarily represent the views of Malaysiakini.