Tavis Sdn Bhd ("Tavis") has on 1st April 2022 launched an online tuition application that is accessible across all platforms, namely desktop, laptop, tablet, mobile and web. Tavis is an online tuition centre that offers live tutorials under Kurikulum Standard Sekolah Menengah ("KSSM"). New users are entitled to a 1-month free trial for all subjects. Tuition fee starts from RM39.99/month for the first subject, RM29.99 for the second, RM19.99 for the third, and RM9.99 for the fourth onwards.
Chairman of Tavis, Tan Sri Mohd Amin Nordin Abdul Aziz said, "Even though I have retired, I still wish to do something for the society. To this end, I believe by elevating education standards in Malaysia, the societal benefits will be long-term."
Tavis upholds a meticulous tutors selection process. Most of Tavis' tutors have very solid track record in teaching and industry experience that complements tutorial delivery with real-world insights and practicality in academic topics. "We do our very best to select the best tutors to ensure students from any corner of Malaysia have access to quality and affordable education, creating a level-playing field.", said Tan Sri.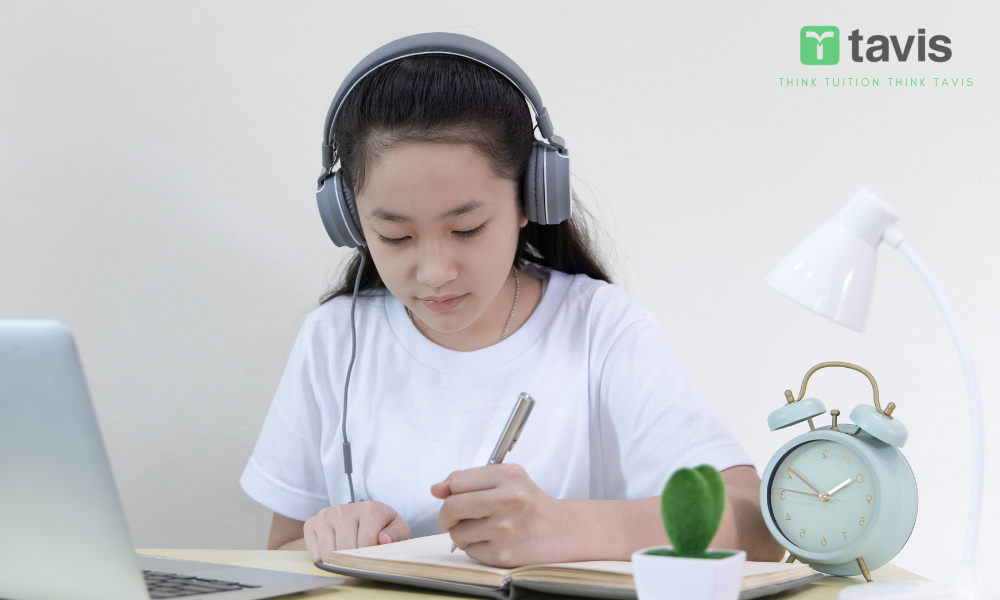 In the past, parents were worried that their child will not be able to pay attention in online classes, thus creating a mental block on online tuition. Tavis' newly launched application employs a two-pronged method that is capable of monitoring students' attention in class as well as learning progress. In the near future, Tavis will also be launching Question Bank that comes with artificial intelligence (AI) that provides analysis on students' strong and weak areas, and subsequently provide automatic recommendation on which topics students should be spending more time tackling.
Interestingly, Tavis introduces a carrot-and-stick approach to encourage learning. For the stick approach, parents have the option to toggle on a notification system to get updates and reports on their child's learning progress. For instance, if the child has not been paying attention in classes, parents get notified and will be able to take appropriate remedies. For carrots, Tavis has devised an "Learn with Rewards" programme that remunerates students more than the fees they pay for the tuition, should they meet certain thresholds for attendance, attention and quiz attempts score. "Internally, we call this '3ATT' reward system. When we were a kid, our parents would promise us a small token for each 'A' we get from school exams, and we were motivated by such rewards. This is game-changing and probably the first of its kind. We believe the concept of making learning fun and rewarding may very well aid to lift education standards in Malaysia. We will also have options for students to donate the rewards to charity organisations of their choice, or even sponsor friends or siblings to join the tuition", Tan Sri said.
Tavis also conducts free workshops for students from time to time, covering topics such as coding, robotics, STEM and early sneak peek into the world of investments, helping them develop essential 21st century skills and preparing them to be society-ready. In today's fast-changing world, technology evolves everyday, oftentimes disrupting the relevance of traditional skillsets. Hence, graduates' adaptability to technology and new skillsets have become an asset, if not a requirement. Tavis strives to instill such attributes into children from young.
Since the Covid-19 pandemic began in 2020, the direction for education has no doubt changed drastically, with students moving back and forth between physical and virtual classes, resulting in learning gap and learning loss. Tavis believes that, after-school tutoring serves as a way to help rectify that, especially with the help of educational technology ("EdTech") tools.
Although schools are now reopened and students are back to school physically, conversations between Tavis and many parents indicate that online learning remains a popular choice when it comes to after-school tutoring, owing to a multitude of reasons such as travel time, transportation cost, safety and convenience. Parents nowadays have also become more tech savvy and are more receptive to online applications in the afterglow of the pandemic.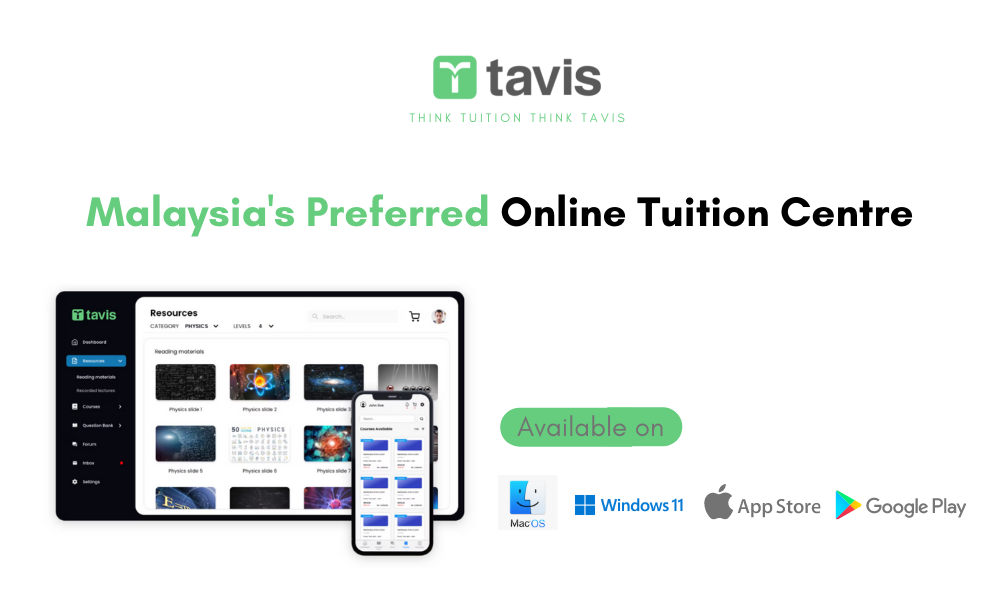 If you wish to experience learning with Tavis, head to www.tavis.live to sign up and download the platform. Every student will be given a one-month full access trial period to learn from their favourite tutors and explore all learning resources in the platform.
Tavis is available for Windows, Mac, iOS and Android devices. For mobile devices, the app can be found on Google Play Store and Apple App Store.