Solar is widely known as a cost effective Renewable Energy source, but how can we leverage emerging technologies to propel the solar energy ecosystem in Malaysia?
Save the date and join in the discussion on Thursday, 30th June 2022 from 4.00pm - 5.00pm.
Save your spot by clicking HERE
Green Wash or Green Tech - Is Solar nice to have or must have in Malaysia's energy mix? willdiscuss limitations and barriers of developing solar energy and what is ahead for Malaysia in adopting solar technology.
Karamjit Singh, CEO of Digital News Asia will be speaking to: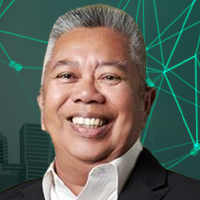 Dato' (Dr.) Ir. Guntor Tobeng, Group MD, Gading Kencana Sdn Bhd.
Dato' (Dr.) Ir. Guntor Tobeng is a registered professional engineer with the Board of Engineers, Malaysia, with more than 34 years' experience in the field. He is a registered Energy Manager certified by the Malaysian Energy Commission and holds an Honorary Doctorate in Science awarded by the Universiti Tun Hussein Onn Malaysia. Dato' (Dr.) Ir. Guntor Tobeng is also an Adjunct Professor at the Universiti Pendidikan Sultan Idris, Tanjung Malim, Perak.
Dato' (Dr.) Ir. Guntor Tobeng is actively involved in the Energy Efficiency and Renewable Energy sector in Malaysia and is a member of the Secretariat for the Development of Energy Efficiency Regulation. He participated in the drafting of the Performance Contracting contract document for energy efficiency services. He acted as the Technical Director for the Malaysia Industrial Energy Efficiency Improvement project forwarded by United Nations Development Programme and was Project Director of the R & D team for the development of a power quality conditioning system – Automated Conversation of Energy (ACE). As Project Director, he headed the drafting of a proposal for amendment to the Uniform Building By-Laws to incorporate Energy Efficiency and Renewable Energy Application.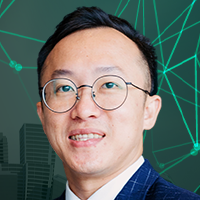 Davis Chong, Executive Director & Group CEO, Solarvest.
Davis is the Executive Director, Group Chief Executive Officer and one of the founding members of Solarvest Holdings Berhad where he led the legacy that oversaw the Company's strategic development from an SME to a publicly listed company in KLSE Ace Market. He is well networked and successful in implementing strategic commercial plans for solar market in Malaysia including grid-tied or off-grid system and self-consumption model in the business segment from roofto to utility- scale solar. Under his stewardship together with the co-founders, the Company has grown leaps and bounds in the industry into a leading company of clean energy. Believing in the vision of creating "A World Generated by Renewable Energy", the Group - Solarvest has now installed more than 400MWp solar plants across Malaysia and is now eyeing at geographical expansion to SEA countries, as well as setting footprints in APAC market. Davis is also the President of Malaysian Photovoltaic Industry Association.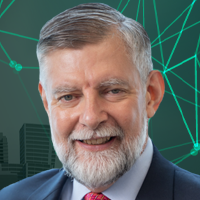 Edward Clayton, Partner, PricewaterhouseCoopers
Edward Clayton is a Partner in PwC's Advisory business and leads its Capital Projects & Infrastructure and Real Estate practices for Malaysia and Vietnam. He has over 30 years of professional experience in aviation, infrastructure and strategy consulting. Edward is a permanent resident of Malaysia, having lived in Petaling Jaya since 2007, and has carried out numerous projects focusing on economic, social and environmental development, including the Sabah.LEAP project for UPEN in 2014-15, which covered the economy of the entire state of Sabah, and had a particular focus on environmentally compatible economic development. He is currently leading multiple projects on solar and wind power financing in Vietnam, and has worked on electricity tariff recommendations for Thailand, again focusing on structuring tariffs to encourage efficient energy use. One of his most recent projects is in the area of the circular economy in waste water treatment in the Mekong Delta.
About Top In Tech
The series is fast becoming the go-to programme to gain new insights on advancements and innovations in the tech ecosystem. We invite you to learn, take part and experience the robust discussions with dynamic industry experts. Top In Tech is co-created by Malaysiakini and Digital News Asia, organised by KiniEvents. To find out more about the series, do visit the website.
For enquiries on partnerships, feel free to email us at [email protected]