LETTER | After several bad experiences, I feel fed up with the difficulties I face every day going back home from college due to the inferior quality of public transit, and I feel that this issue must be highlighted as best as possible to ensure that these services will (hopefully) improve in the future.
I will focus on research I have done on various aspects of the current system and suggestions on how they could be (ideally) improved.
Disability access
The government is currently running a one-month programme whereby disabled people with a valid OKU card are allowed to use public transportation with RapidKL for free, and the article states that there are current 23,527 and 26,762 disabled people who use bus and rail services monthly, respectively.
I did some quick calculations (which may be slightly inaccurate, but it paints the general picture) and here is what I found.
According to statistics published in 2021 by the Transport Ministry, an estimated 70.9 million people take the LRT, MRT and Monorail services using RapidKL monthly. RapidKL also claims in statistics published in 2019 that 109.3 million people take the bus/BRT services monthly.
When adjusting this figure to post-Covid-19 standards (as I could not find the statistics for average bus use after 2019) to an estimated 40 percent reduction (given that rail travel decreased by about 30 percent), it seems that about 43 million people use bus/BRT services monthly using rapidKL.
To summarise, an average of about 114 million people use public transportation services provided by RapidKL every month.
Note that these figures were calculated from daily ridership numbers, and these do not reflect the actual population of the Klang Valley as not everyone uses public transit.
If about 50,000 people who are disabled use public transit a month, that would amount to a staggeringly low number, accounting for only about 0.04 percent of the total.
The free rides initiative for disabled people does not seem to help those in need at all due to the extremely low ridership. There is also a limited number of people who can even take advantage of such benefits, as the number of registered OKU is only about 580,000 out of an estimated 4.8 million people.
The government should ideally focus on ensuring that the disabled are registered under this programme instead of providing "free rides" to 0.04 percent of daily riders, which is useless considering the costs that RapidKL incurred just to run the promotion and to execute its terms and conditions properly.
I have been living in KL for the past nine months, and never have I seen a person in a wheelchair on any LRT train before. I went to Singapore on a day trip a couple of weeks ago, and I noticed an elderly person being wheeled inside an MRT train.
This corroborates the fact that disabled persons are not usually those who would use public transportation regularly. The government should ideally investigate that situation first as well as the poor state of sidewalks and walkability access in general.
Poor maintenance of services
This has been a problem for quite a long time, and the main issue is the poor frequency of rail services which do not properly correlate with the existing demand, especially during peak hours.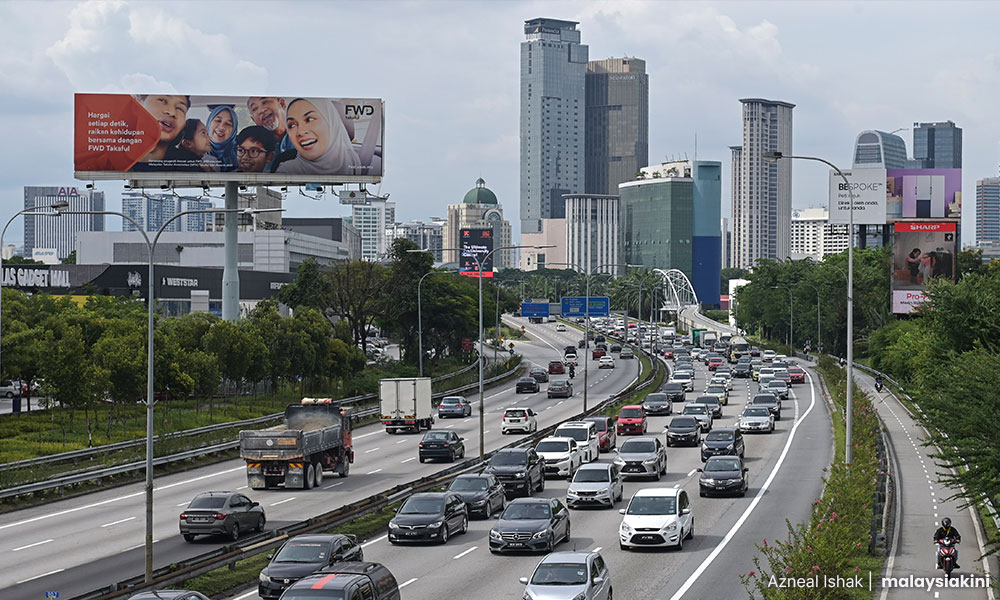 RapidKL claims to have a five-minute frequency for the Kelana Jaya LRT line, for example, but the trains run at a seven or even nine-minute frequency most of the time, even during peak hours.
The same can be said for the Kajang MRT line, where trains have been reported to run at 10-minute frequencies at times.
Similarly, reloading the Touch 'n Go cards can be tedious at times. There are no automated machines for the purpose and staff at the counters are often "on break". People have to resort to buying tokens as a result.
Besides that, there is also the pesky 50 sen fee for reloading your card over the counter. Reloading also seems to only be possible at certain times of the day, with the system being "down" at other times, as was my experience at an LRT station recently.
If you want people to take public transportation, at least make reloading the very card used to access these services to be easier. The NFC TnG card aims to combat this issue, but the way it was rolled out was proven to be unsuccessful in general due to scalpers.
State of the bus services
There has been a lot of flak over the poor maintenance of bus services for a long time, and here are some key issues that I have observed (at least for buses operated by RapidKL). I also included my suggestions on how these issues can be solved in the future.
Firstly, the Pulse app by Prasarana is the app provided by RapidKL for journey-planning purposes. However, I find this app to be average at best (I prefer GoogleMaps and Moovit for journey planning) and the app is buggy at times. If you're logged in as a guest, it tends to reset every time you open the app, resetting your preferences. The app also outright fails to run at times.
Last-mile connectivity is non-existent in the public transport network, in general.
There are too many buses in the city centre and in areas where rail services are present (such as an LRT/MRT line) while not enough were allocated to cover areas which lack connectivity.
Buses are meant to connect housing areas to rail stations (feeder buses), or to connect areas where rail services are limited (ie, from Puchong to Subang Jaya).
For the LRT, feeder buses are either non-existent or low in frequency, while MRT feeder buses seem to have better frequency.
Meanwhile, frequencies on most bus services are abysmal at best, with commuters having to wait for 45 minutes to one hour per bus. Compared to bus networks in neighbouring countries such as Indonesia (Jakarta has a BRT system) and Singapore (vast fleet of bus interchanges and depots), Malaysia seems to be worse off among Southeast Asian countries.
The reasons usually attributed to this low frequency is low ridership, as well as the heavy traffic conditions in some parts of KL. Buses also tend to avoid expressways and tolled roads for some reason, unless necessary, which seems to be part of the problem as they get stuck in traffic (on the Federal Highway, for example).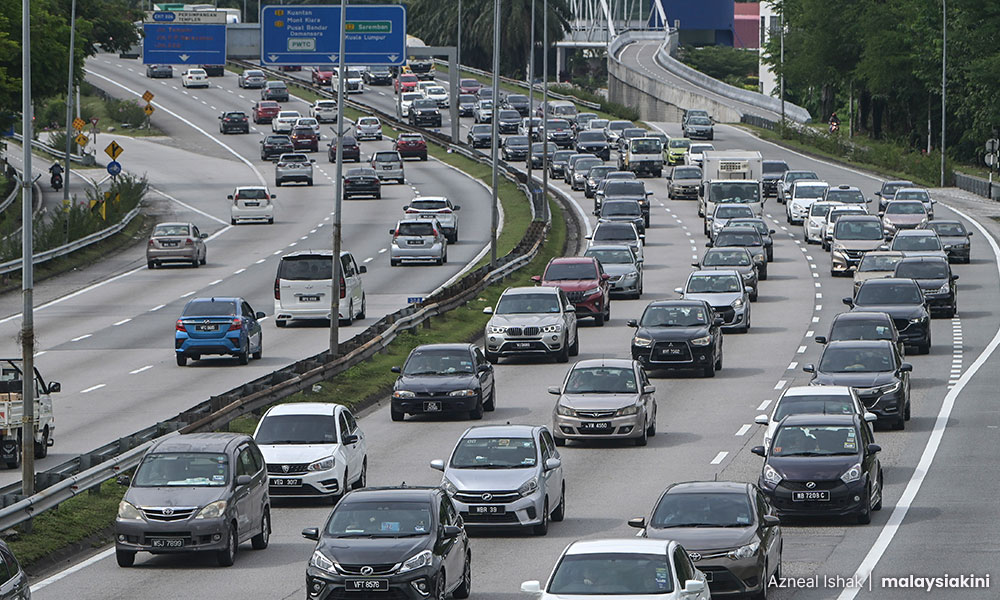 Bus stops are sometimes shabby and even dangerous in nature. For example, the bus stop opposite the Sunway Pyramid mall has a dangerous walkway which borders the NPE highway and buses are scheduled to stop there according to GoogleMaps and Prasarana. However, bus 770, for example, did not stop there as scheduled for whatever reason when I was recently there.
The system certain buses (such as the Smart Selangor bus) use for verifying the free rides (through a proprietary app) is also tedious and confusing in nature – these barriers to entry deter people from using public transport.
The only way to fix this is for RapidKL to reroute the buses and plan them in a way that benefits riders, ensuring that it is accessible and safe for all to access. After all, it is a public service paid for by taxpayers, to put it in layman's terms.
Designating a bus lane for expressways and other main arterial roads can ease congestion, RapidKL can now not blame "traffic" as an excuse for its poor frequency and tardiness, more buses can be deployed, and more people will be inclined to use the services – this is useful for connecting townships within the Klang Valley without proper rail services.
In my opinion, a normal Malaysian will only use public transport if he/she is convinced that it is far cheaper, more convenient, and more accessible for them to go to and fro their places of work and home.
Instilling a walking culture and improving infrastructure that improves walkability is also necessary to encourage public transport use.
---
The views expressed here are those of the author/contributor and do not necessarily represent the views of Malaysiakini.