LETTER | The 15th general election (GE15) is not the turning point that we had hoped for women.
The number of women who won parliamentary seats in the GE15 dipped to 30 from the 33 who were voted in at the GE14, according to a coalition of women's NGOs.
When women's political status is gradually getting recognition worldwide, Malaysia's move against the trend made people sigh.
Women's full and equal participation in public life is critical to building and sustaining strong and vibrant democracies. Accordingly, the involvement of women in national leadership roles should be a necessary focus of Malaysia's development policy.
Despite women making up about half the number of voters in the country, Malaysia is still among the nations with the lowest proportion of female parliamentarians.
The World Economic Forum's Global Gender Gap Index 2022 ranked Malaysia 103 out of 146 countries, while our neighbour Singapore ranked 49.
Cultural barriers and political structures both play a role in impeding women's entry and participation in politics.
As social norms expect women to prioritise family and domestic work, it is seen as selfish for women politicians to ignore their domestic roles. It all stems from sexism and distrust of women in political positions.
Some accuse a politically successful woman of "not playing a proper role as a woman" or sneer at her husband for being "a vassal of his wife".
And women who make their mark in politics are often labelled with masculine nicknames, such as "Iron Lady".
Women leaders face numerous challenges
Prominent female leaders in international politics have also faced scepticism. Former South Korean President Park Geun-Hye was questioned about why she never married. Predictably, Malaysian women are facing the same suspicion.
Malaysia's political party system is also hostile to female political participation. In a male-dominated society where party leaders are primarily men, women struggle to break through to the top even if they have worked hard for the party for years.
Yet, inevitably, being the leader of a party is the way to becoming the leader of a country.
Male leaders are likelier to pick young men with similar traits to succeed them. The possibility of women becoming leaders when men dominate political parties is further reduced.
The current situation is not optimistic. Increasing the proportion of women in politics is the only way to go.
It is to note that women's political participation results in tangible gains for democracy, including more excellent responsiveness to citizen needs, increased cooperation across party and ethnic lines and a more sustainable future.
Research indicates gender has a distinct impact on policy priorities. As more women are elected to office, a corollary increase in policymaking emphasises quality of life reflecting the importance of families, women, health, education and ethnic and racial minorities.
It is time to bring women's unique gender advantages into political participation.
National Democratic Institute discovered that women tend to secure lasting peace and encourage citizen confidence in democracy. When these strengths are brought to light, they are a gift both to women and Malaysian society.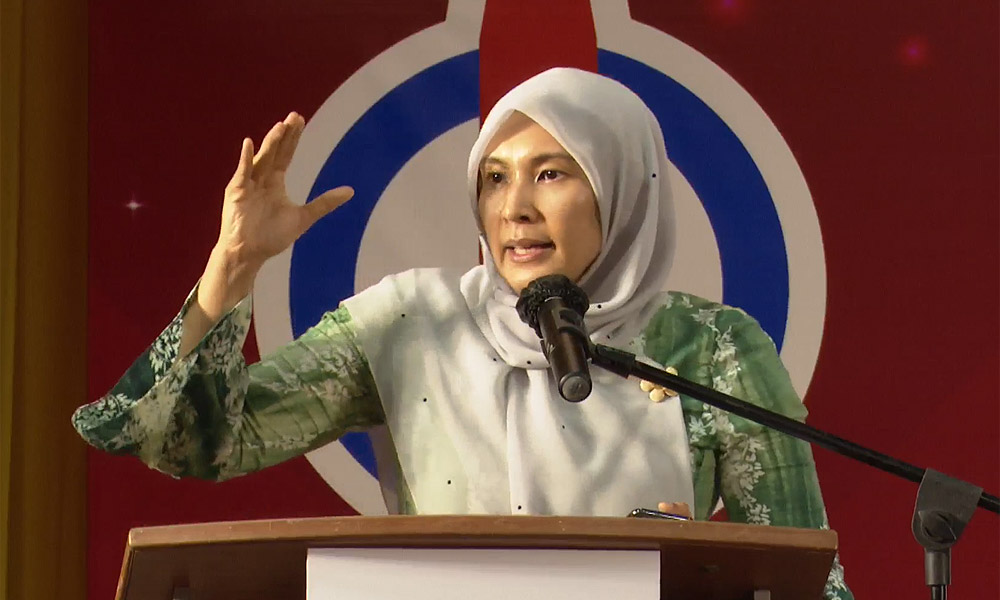 Although the selection rate of women in GE15 was not satisfying, experts acknowledged that the situation for women has improved with every general election.
GE12 in 2008 saw women comprising 8.8 percent of total candidates, while female representation in GE13 in 2013 marginally improved to 8.98 percent. GE14 had women candidates at 10.48 percent of the total candidates and GE15 - 13.4 per cent.
Recent trends have given hope that women leaders will be the norm soon. Some women even shook up the political scene saturated by men.
Nurul Izzah Anwar, daughter of Malaysia's newly elected Prime Minister Anwar Ibrahim, was appointed as one of the vice presidents of PKR in July.
The 42-year-old cut her political teeth at a young age and drew attention to anti-corruption, multiracial agenda and environmental issues.
Activist Noraishah Mydin Abdul-Aziz was a candidate for Pakatan Harapan (Harapan) and contested for the Putrajaya seat.
She has spina bifida, a congenital neural tube defect that affects the spine, and wished to give voice to the spina bifida community.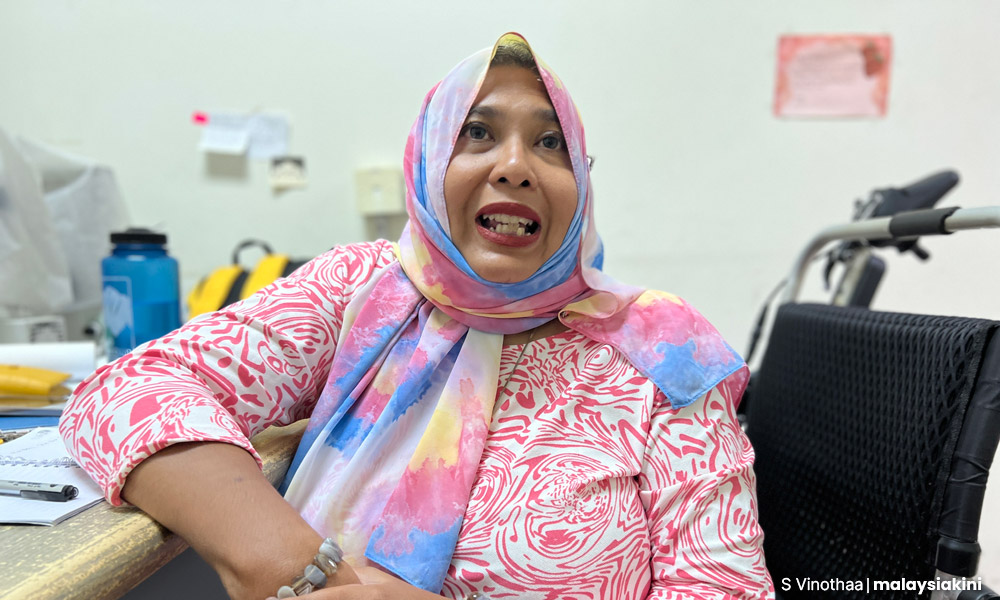 As more Malaysian women enter politics, further measures must be implemented to keep the momentum going. This requires cross-cutting approaches to national issues and action from crucial institutions.
In the last two Malaysia Economic Plans, women's empowerment was not incorporated as a stand-alone focus area.
This has dramatically slowed down the process of equal political participation of Malaysian women.
Government, media and the education sector must work together to provide women with more opportunities for political involvement.
The current political participants should abandon the inherent thinking of male-dominated politics and give women the right to compete fairly.
The media should also pay more attention to women politicians and objectively report on their strengths and weaknesses.
Educators should inspire women's awareness of political participation and guide them beyond their fear and resistance to political involvement. Building women's confidence in politics is also essential. Gender equality must be the first lecture.
In addition, a safe environment for women to participate in politics should be created. This enables women to act without fear of physical, emotional and online violence.
Male and women politicians must work together to solve the myriad of problems in Malaysia. To build a sustainable democracy, Malaysia must encourage, empower and support women to become solid political leaders.
Let us believe there is more to come for women in Malaysia.
---
The views expressed here are those of the author/contributor and do not necessarily represent the views of Malaysiakini.