LETTER | In the grand scheme of public transport provision and services in the Klang Valley, Prasarana Malaysia Bhd, Mass Rapid Transit Corporation Sdn Bhd (MRT Corp) and KTM Komuter are all owned by the Ministry of Finance (MOF) Incorporated.
They are all large organisations but deemed as poorly managed outfits.
Success from their billions of investments has been rather limited and the ratio of spending billions against ridership volume leaves much to be desired.
The companies and their many subsidiaries have been heavily in (government) debt; they are surprisingly reticent on their project expenditure and continue to operate outside the ambit of parliamentary budget allocation.
This means their respective operating budgets and development expenditures are not presented in Parliament, and thus are not subjected to the usual parliamentary audit, check and balance.
For instance, the last audited report shows Prasarana is in the red to the tune of RM13 billion and Rapid Rail, the operator for both LRT and MRT, incurred an annual loss of RM132 million.
KTM Berhad's accumulated losses stood at RM2.8 billion as of end 2018.
The same report also mentioned the poor state of facilities whereby 32 and 34 percent of LRT lifts and escalators respectively were not in working order.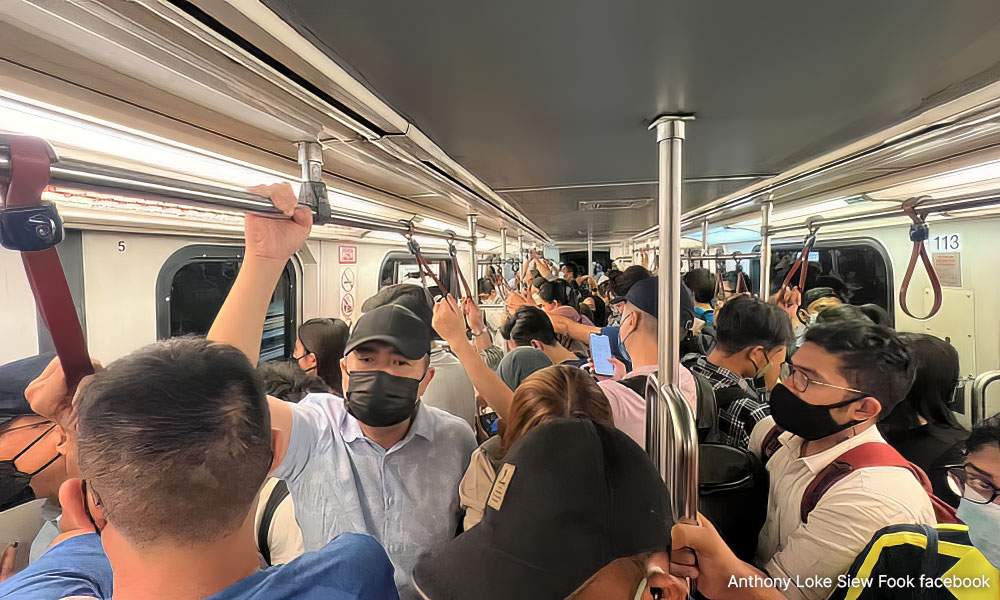 The operational and technical issues over LRT services as well as KTM Komuter are well documented and reported.
Thus, the sudden injection of RM2.8 billion into LRT, devoid of any specific details on areas of improvement and without delving deeper into the technicalities such as how to resolve the train operating systems, will unlikely bring any long-term solutions.
Too many boards
The MOF, as the owner, must revamp this multi-layered, top-heavy organisations by trimming the needs for multilevel boards and management staff.
There is a board and CEO at Prasarana, another layer of board and CEO at Rapid Rail and yet there is another board and CEO at Rapid Bus.
Similarly, there are various boards and CEOs at KTMB and MRT Corp, including their subsidiaries, too.
Such a complex structure is not only superfluous but also poorly supervised by MOF and expensive, with few benefits to the passengers.
It reflects badly on the government's bureaucratic set-up - devoid of functionality, responsibility and accountability. Their key performance indicators (KPI) must therefore be revised and revamped entirely.
A public services organisation must open up its books, be willing to be scrutinised and make every ringgit count.
MOF must be serious about promoting public transport and look for qualified and competent people to replace the current boards and management staff.
One would imagine that after many years of services, we ought to have a pool of highly competent technical people helming these outfits, who can provide sound advice to the government and not the other way round.
Passenger priority
It is also expected that with their years of experience, they would understand most of the operational and technical issues related to running mass passenger transits of this nature, against the growth of private car users.
Rail-based mass transit system demands high degree of reliability and punctuality, two factors that cannot be matched by congested urban roads and inter-city expressways.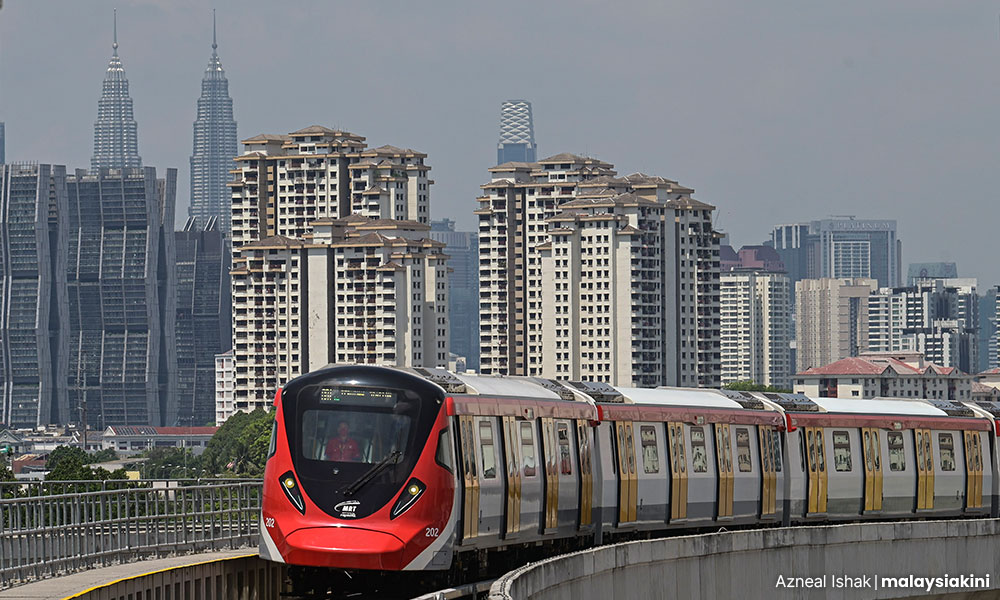 Unfortunately, our planning for comprehensive mass transit systems for the Klang Valley has been littered with leakages and fragmented by different ministries, organisations and interest groups.
They are hardly integrated resulting in users (passengers) finding it difficult to access the stations and their services.
Stations for LRT, MRT and KTMB commuter lines have been built as standalone, thus limiting their ability for interchanges and cross-over rides for passengers.
This thoughtless planning has resulted in limited catchment areas and uncoordinated passenger flows.
The overall network for the three major lines could not be optimised and lacked seamless travel opportunities for potential passengers, causing much inconvenience and bad experience.
Small buses can play a role
A rail-based mass rapid transit system is characterised by a rigid route network unless stations and interchanges are shared at the same site or location.
To enlarge a particular catchment area, every station needs efficient ground connectivity and supporting systems for the first and last-mile journeys.
The current approach is rather superficial, that is, to use large feeder buses or drop-off by private cars.
This not only reflects poorly on passenger demand assessment, but also it is far from being effective and not in line with the park-and-ride concept that has been so successful elsewhere.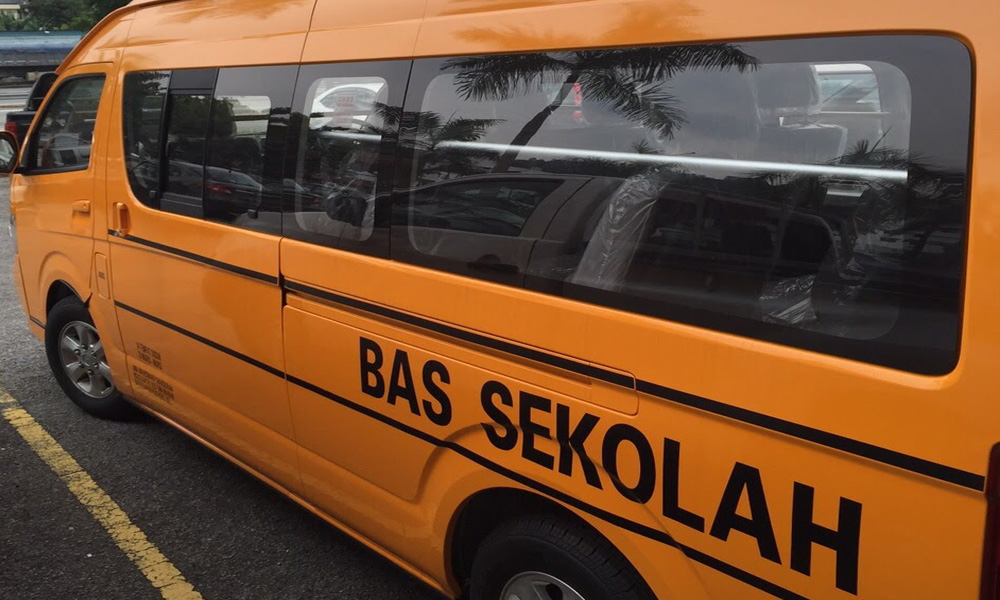 Small buses can play a more effective role than long, big buses which cannot manoeuvre effectively in many residential areas with narrow roads.
Our efforts to reduce the number of cars on our roads and manage road congestion failed due to these inefficient and cumbersome first-and-last-mile connectivity issues.
There is a need to re-examine the role of school minibuses, for instance, and provide them with a chance to connect the first and the last mile of the journeys.
This is a low-cost approach to "rail-volutionise" the three rail systems in the Klang Valley, which could then be replicated elsewhere in the country.
As the majority of the school buses are idle and underutilised during school hours, perhaps the Transport Ministry, via Land Public Transport Agency (APAD), could initiate and propose this new policy.
Most of the time, these buses are available but current regulations prohibit them from offering any services to the public.
Optimise ridership
The Transport Ministry, as a body that monitors public transport services and facilities, should look into this possibility and also ensure that the service providers are doing the right thing.
The focus should be on how to optimise ridership and change the behavioural aspect of passenger travel demand - from private cars to rail.
This approach will "rail-volutionise" the current behavioural patterns of car-centric or car-dominance, in the urban and inter-urban travel demand.
The concept, however, will need clear understanding, strategy and support from the ministry and the three rail operators.
To strengthen the "Rail-volution" strategy, the Transport Ministry should consider introducing "congestion charge" policy for car users entering the city.
In fact, revenue from such a policy could and should be channelled to fund improvements in public transport services, similar to what has been done successfully in London.
---
ROSLI KHAN is a practising transport and logistics professional, academician, consultant and company director with over 30 years of experience.
The views expressed here are those of the author/contributor and do not necessarily represent the views of Malaysiakini.