IN an extensive survey participated by some of Malaysia's top employers, Talentbank has ranked UOW Malaysia as one of the Employers' Preferred Universities in the National Graduate Employability Index (3rd Edition) 2023.
The survey assessed the employability rate of graduates based on responses gathered from renowned companies such as AirAsia, Coca-Cola, Deloitte Consulting, FWD Takaful, Genting, Gamuda, GSC, Hong Leong Bank, Huawei, HP, Keysight, KPMG, Malaysia Aviation Group, Micron, Mondelez, Nestle, Nippon Paint, P&G, Petronas, POS Malaysia, PwC, SLB, Siemens, TDCX, Telekom, Top Glove, Unilever, as well as small and medium enterprises (SMEs) and startups.
The employability index ratings are based on data obtained only from such top employers.
Quantitative and qualitative feedback and insights were obtained from employers on the employability of graduates of various universities.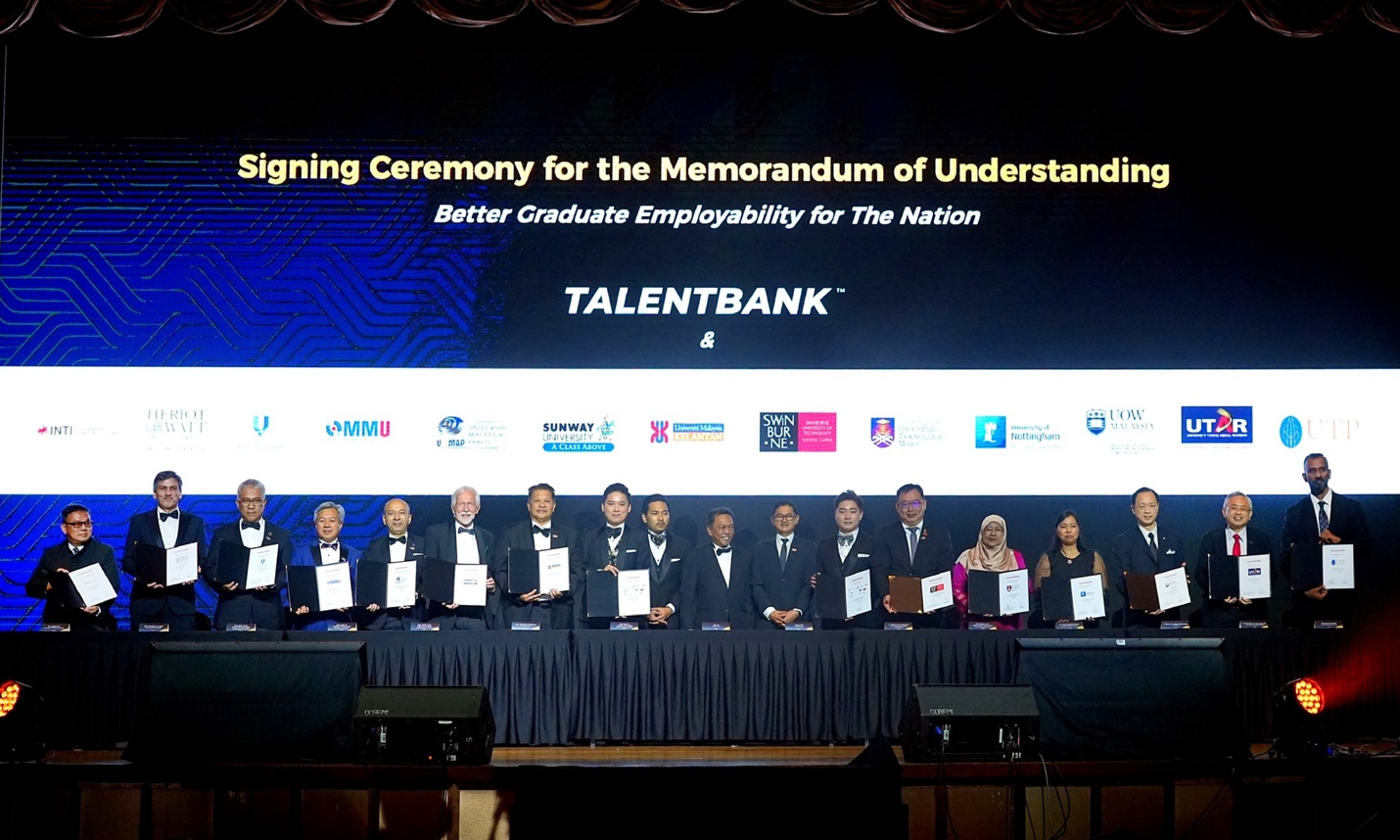 "The survey revealed that UOW Malaysia was spotlighted as one of the Malaysian universities that consistently produce highly sought-after graduates.
"This acknowledgement is a testament to the exceptional education and comprehensive career preparation that your distinguished institution provides to its students," said Ben Ho, Chief Employability Officer of Talentbank.
Established in 2010, Talentbank is an enabler in the employability ecosystem, focussing on producing career-ready candidates and helping them achieve better careers by connecting them with industry leaders who seek out world-class talent.
The firm connects graduates with internships, apprenticeships and job opportunities and also holds career fairs in collaboration with a network of several hundred large companies.
"After a thorough assessment, we would like to acknowledge and commend the fields of study at UOW Malaysia that have received unanimous endorsement from employers, further solidifying its reputation as one of the most sought-after institutions in the region," Ho added.
Aside from this UOW Malaysia is part of a network of UOW campuses that are ranked in the Top 1% of universities globally -- the QS World University Rankings 2023.
---
This content is provided by UOW Malaysia