Gong Xi Fa Cai! To welcome the Year of The Monkey, Concorde Hotel Shah Alam offers a magnificent Feast of Prosperity at RakuXin Restaurant. Our all-time favorite Yee Sang promotion is back again, adding a dash of good fortune that will unfold in the Chinese New Year.
The tossing of Yee Sang signifies good luck, fortune, good health and longevity. RakuXin Restaurant presents a selection of delicious Yee Sang, from the ever-popular Salmon Yee Sang, Scallop Yee Sang, Pear & Salmon Yee Sang and Pacific clam Yee Sang, to the extravagant Abalone Yee Sang. If you want something special, you may opt for the Fish Maw Yee Sang or the resilient Disney Yee Sang. Various ingredients like shredded white radish, young ginger, yam chips, pomelo, preserved papaya gherkins, red and white ginger, plum sauce, ground peanut, sesame seeds and lots more are all added into this prosperity dish.
These once-a-year delicacies are available in small and large portions, served during lunch and dinner. The Yee Sang dishes are priced from RM 88.00nett.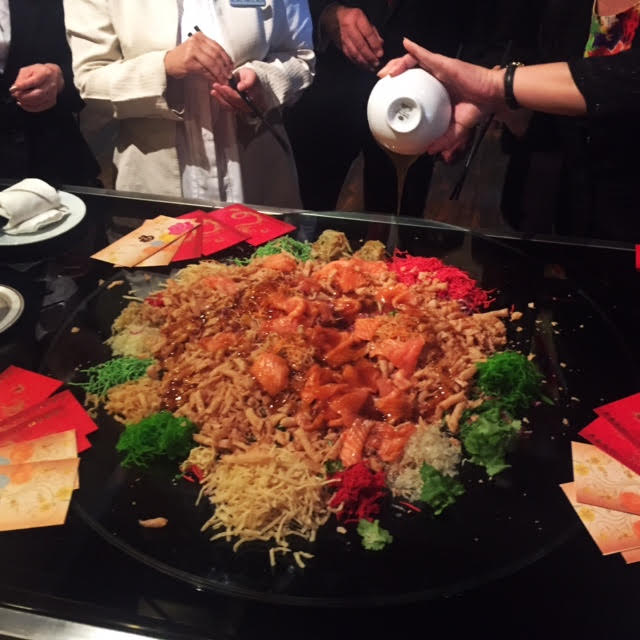 The 'Lucky' set features a prosperity Salmon Yee Sang, Chicken with Crabmeat Soup, Honey Salt Roasted Chicken, Steamed seabass with Sweet Corn & Light Soya Sauce, Choice of Black mushroom, Golden Mushroom or Brocolli with Dried Oyster, Spicy Thai Butter Prawn, Deep Fried Wanton, Pineapple Fried Rice, Chilled Sea Coconut, two varieties of Dim Sum and Chinese Tea. Priced at RM 888.00 per set, the menu is suitable for a table of 10 persons.
For an abundant year ahead, luxuriate in the unsurpassed 'Lucky 2' menu which consists of Salmon Yee Sang, Braised Duo Premier Fugus with Crab Meat Soup, Special Roasted Chicken, Steamed Golden Pomfret with Lemongrass Sauce, Braised Black Mushroom with Dried Oyster, Wok Fried Prawn with Garlic Oyster Sauce, Fried Rice with Fried Chicken Balls, Chilled Sea Coconut Loh Hon Ko, two varieties of Dim Sum and Chinese Tea. This set is priced at RM 998nett per table for 10 persons.
A promise of 'Prosperity' is priced at RM 1,228nett for table of 10 persons including terrific Chinese New Year delicacies like Baby Octopus and Fresh Salmon Yee Sang, Braised Crabmeat & Shredded Chicken with Bird Nest Soup, half Spicy Roasted Chicken & Half Roasted Pee Pea Duck with Plum Sauce, Steamed Tiger Garoupa Hong Kong Style, Braised Black Mushroom & Broccoli with Dried Scallop & Dried Oyster, Deep Fried Dumpling & Prawn Meat Cashewnut, Warm Soya Bean with Tong Yin, two varieties of Dim Sum and Chinese Tea.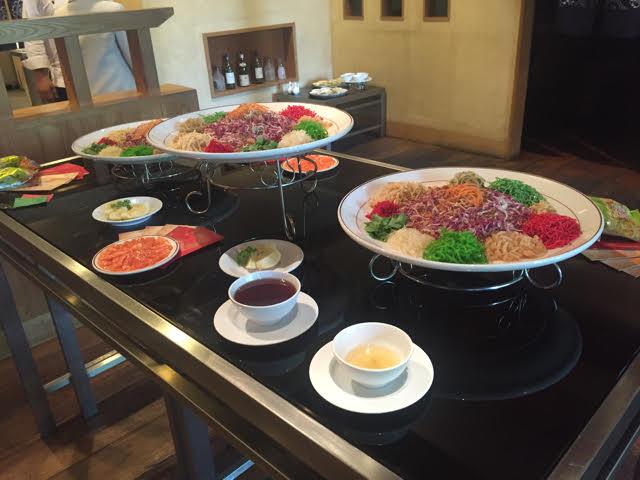 The Yee Sang and celebratory sets are available for lunch (12.00 noon to 2.30pm) and dinner (6.30pm to 10.30pm) from 21 st Jan to 14 th Feb 2016 at RakuXin Restaurant, Concorde Hotel Shah Alam. Open from Monday to Saturday (closed on Sundays and Public Holidays).
For information or reservation, please call +603 5512 2200 or visit our website at shahalam.concordehotelsresorts.com