Six in ten people surveyed do not have enough information about children with disabilities, UNICEF said in a study released today at Petrosains. This is the first nationwide research to shed light on the perceptions, attitudes and practices towards childhood disability in Malaysia.
Findings from the research reveal that knowledge about disability is low and that children with disabilities, their parents, and family face real stigma and discrimination at home, in schools, and other environments in Malaysia.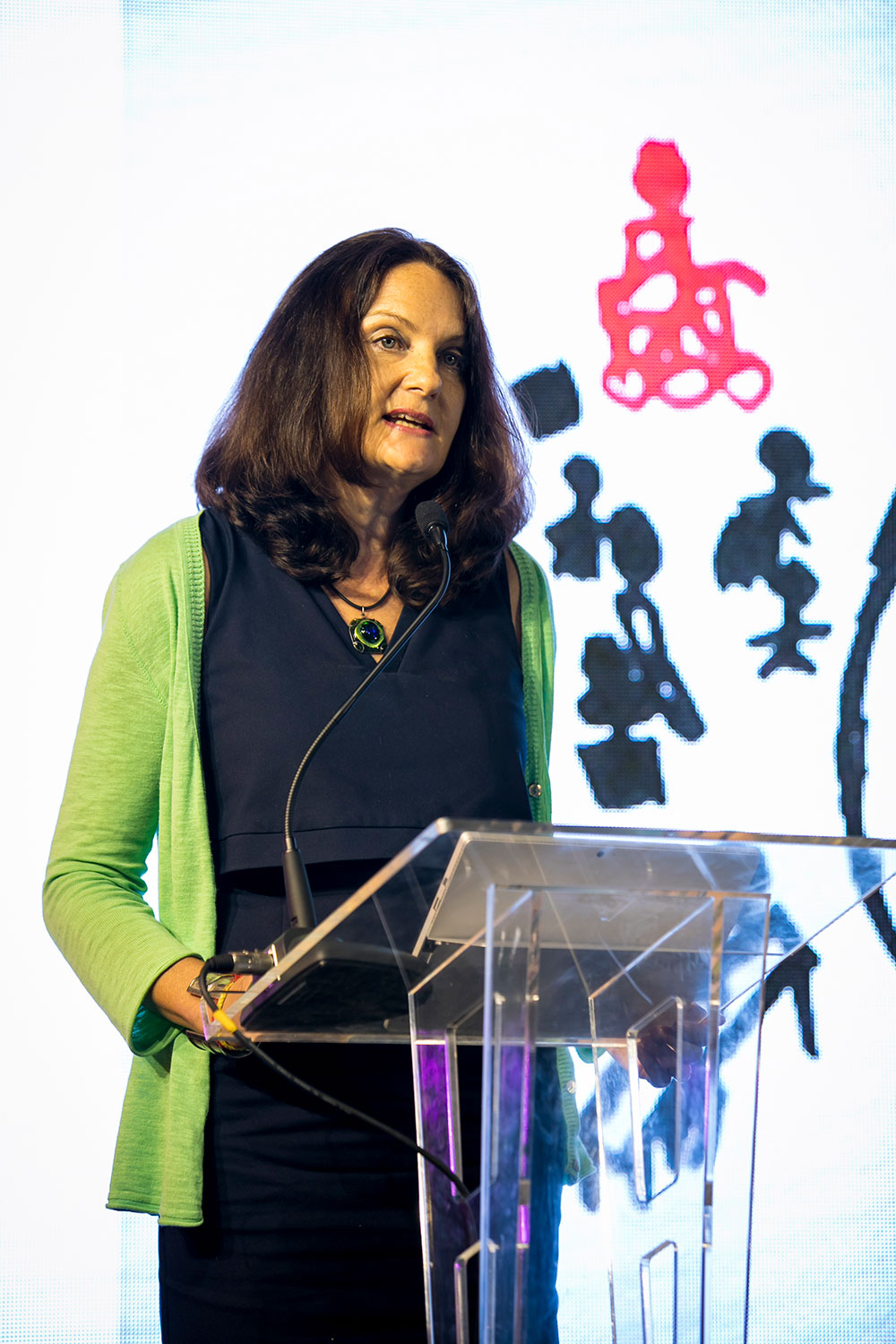 "Little research has been undertaken regarding children with disabilities in Malaysia. This study provides us with nationwide evidence that children with disabilities are too often hidden, discriminated, and left out in society," said Marianne Clark-Hattingh, UNICEF representative in Malaysia. "Because of insufficient knowledge and incorrect information, we disable children with disabilities. But now we can make the decision to enable them. The biggest barriers are in our hearts and minds. With the obstacles removed, children with disabilities have the opportunity to develop and reach their full potential for everyone's benefit."
As part of efforts to build a more inclusive society with and for children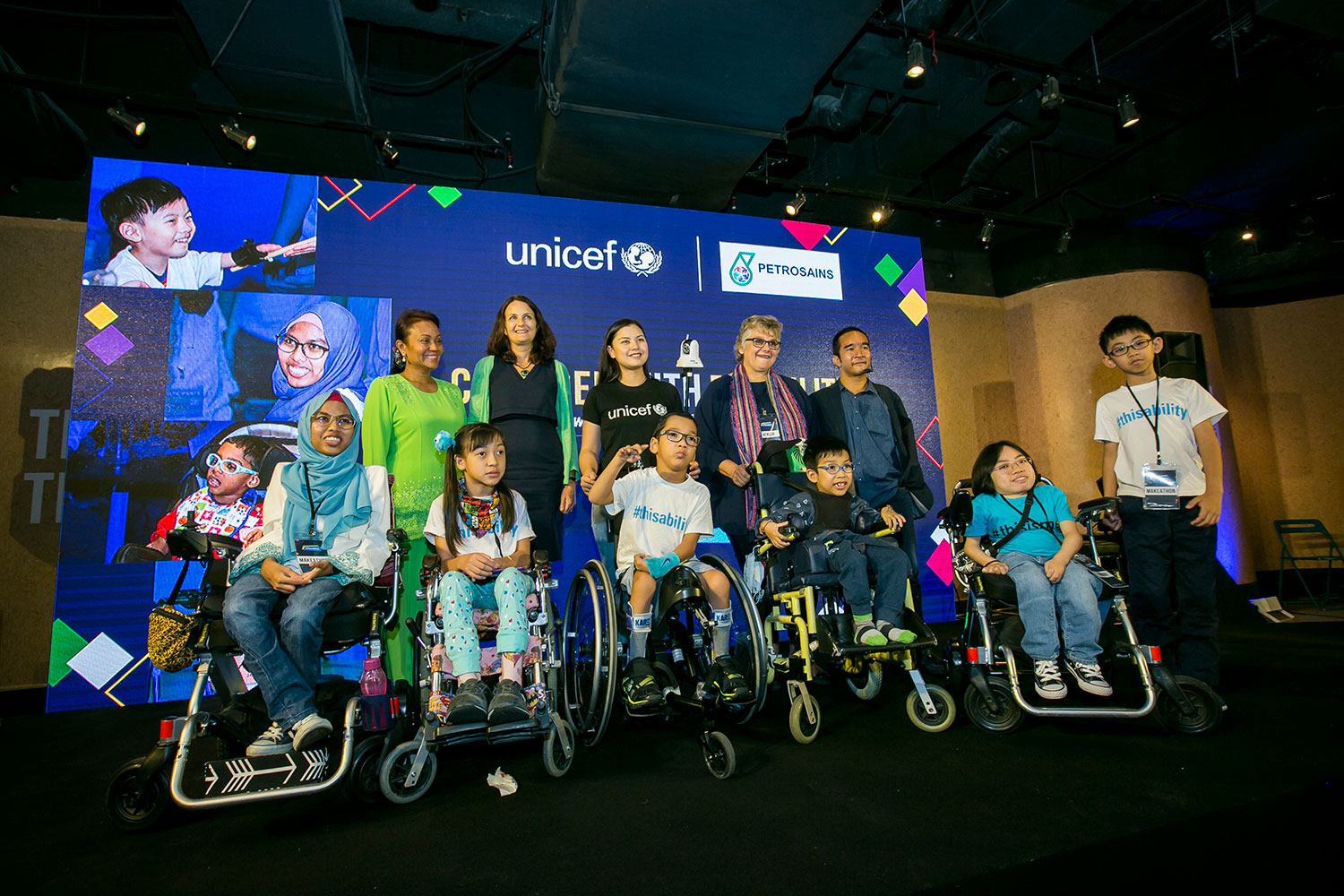 with disabilities, UNICEF and Petrosains co-organised the #ThisAbility Makeathon 2017. The event aims to showcase the creativity of Malaysians living with disabilities and their families at inventing assistive devices to improve their lives at home, during play, or in school. Through the Makeathon, children with disabilities and their families received the support needed to prototype a product which would make living with disabilities easier.
The winner, Branden Lim, was announced today by Lisa Surihani, UNICEF National Ambassador, and won a USD5,000 (RM20,000) grant to manufacture their winning design for distribution within the disability community in Malaysia.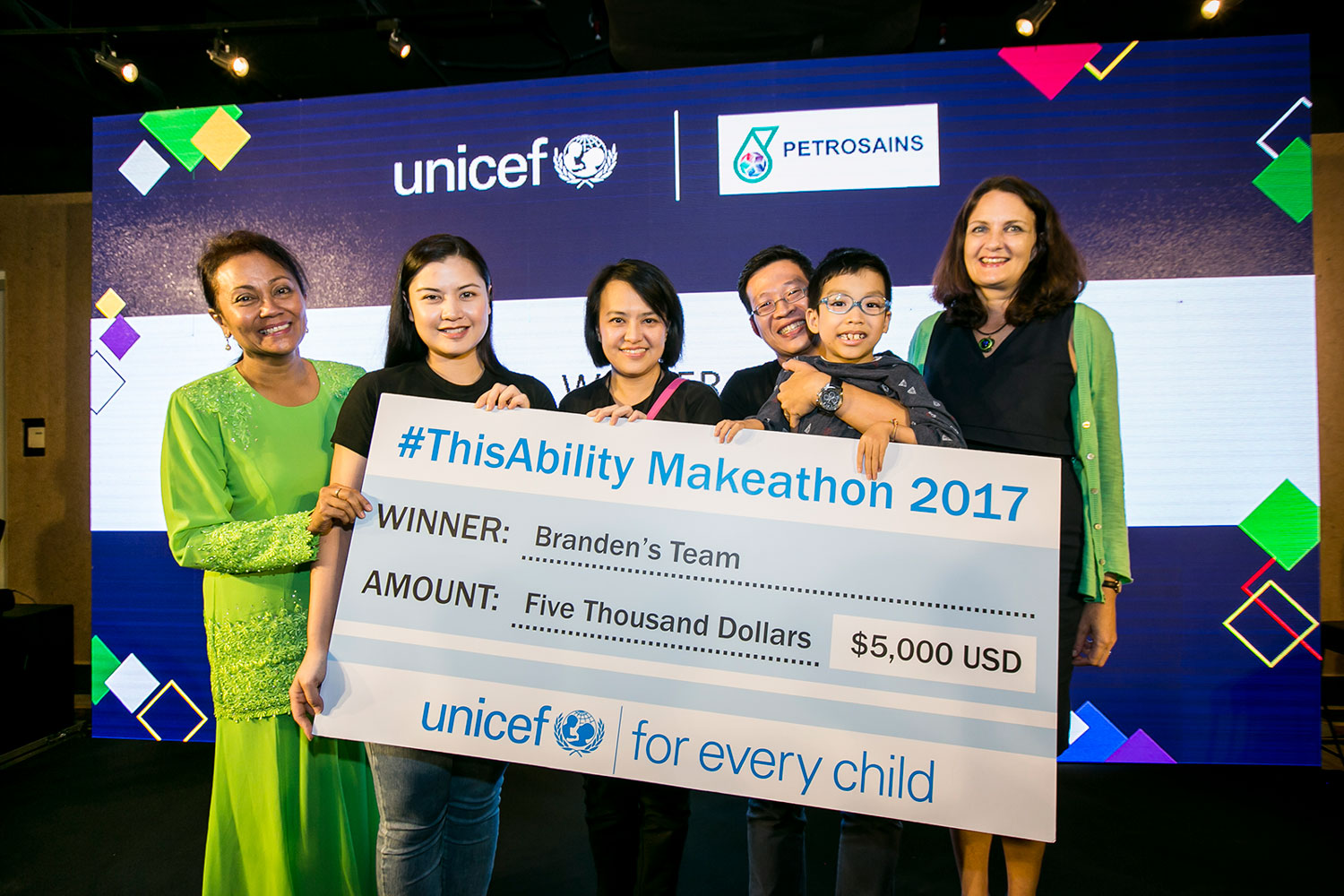 "It takes a community with a lot of heart to raise a child with disabilities," said Edmund Lim, father of Branden, a child who has Spinal Muscular Atrophy (SMA) and the winner of the Makeathon. "Branden is slowly losing the ability to hold on to things like a brush, spoon or pencil, so we prototyped something to help him overcome this disability. This Makeathon has given us the resources to further develop the product. More importantly, we have a platform to meet others on the same mission; to turn ideas to reality, enabling children with disabilities to gain some ability".
Branden's device was one of the #ThisAbility Makeathon 2017 projects. #ThisAbility Makeathon 2017 is powered by Tandemic, supported by local maker labs, Biji-biji Initiative, KakiDIY and MyCRO and driven by children with disabilities and their families.
Petrosains, which hosted the #ThisAbility Makeathon, is the first private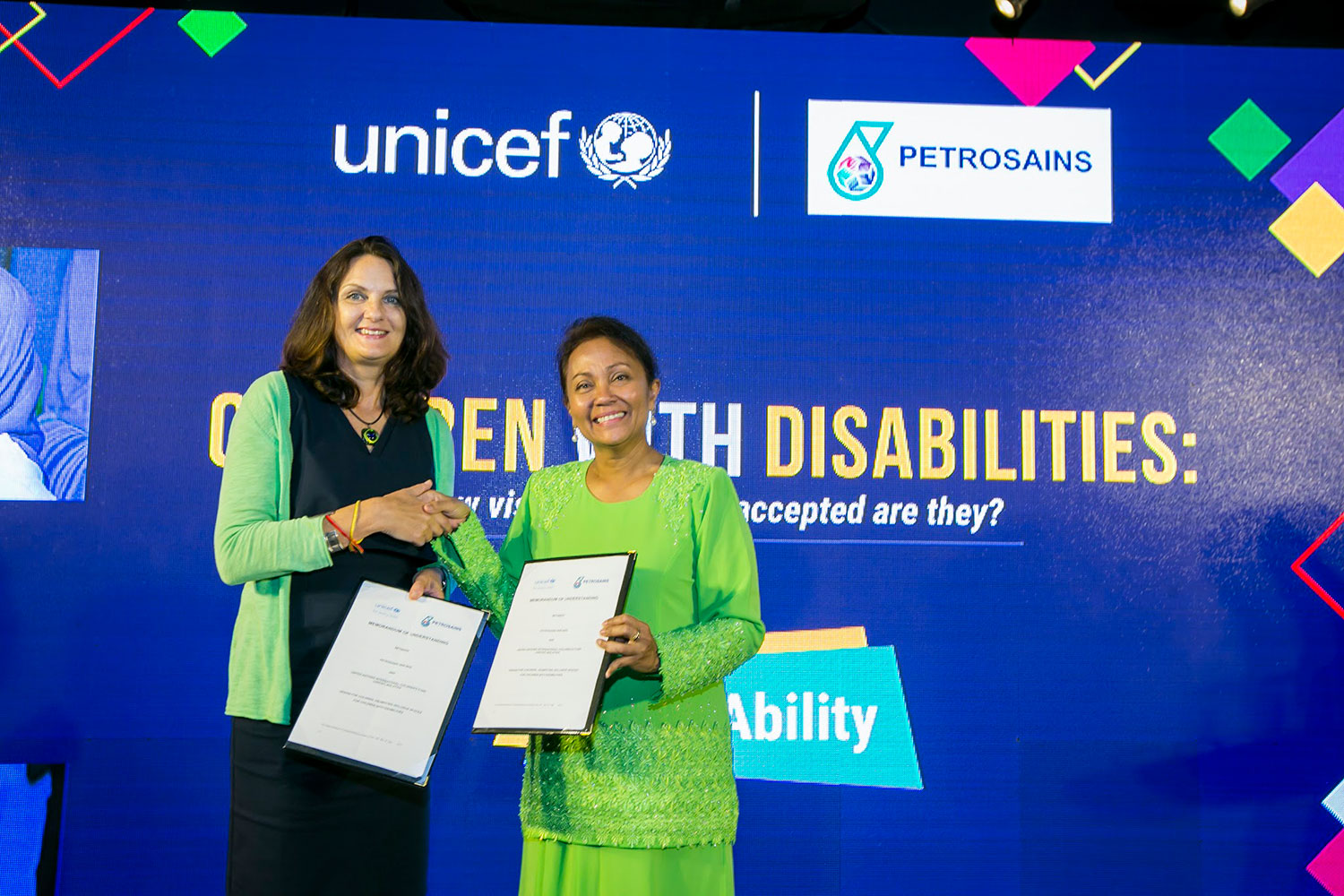 company in Malaysia which has committed to become Champions of Inclusion with UNICEF. As part of a signed Memorandum of Understanding, both organizations agree to collaborate on creating a more inclusive learning environment through the use of technology and innovation. Insights gathered through this platform on the ways in which children with disabilities experience learning will then lead to the co-creation of innovative solutions to overcome learning barriers. Additionally, as Champions of Inclusion, Petrosains agrees to develop inclusive services for children with disabilities.
"Through our partnership with UNICEF, a world renown organization leading the world standards for children's rights and inclusion, Petrosains hopes to learn more of how we can make our offerings more inclusive for all, including for children with disabilities" said Yang Mulia Tengku Nasariah Tengku Syed Ibrahim, CEO of Petrosains. "By taking into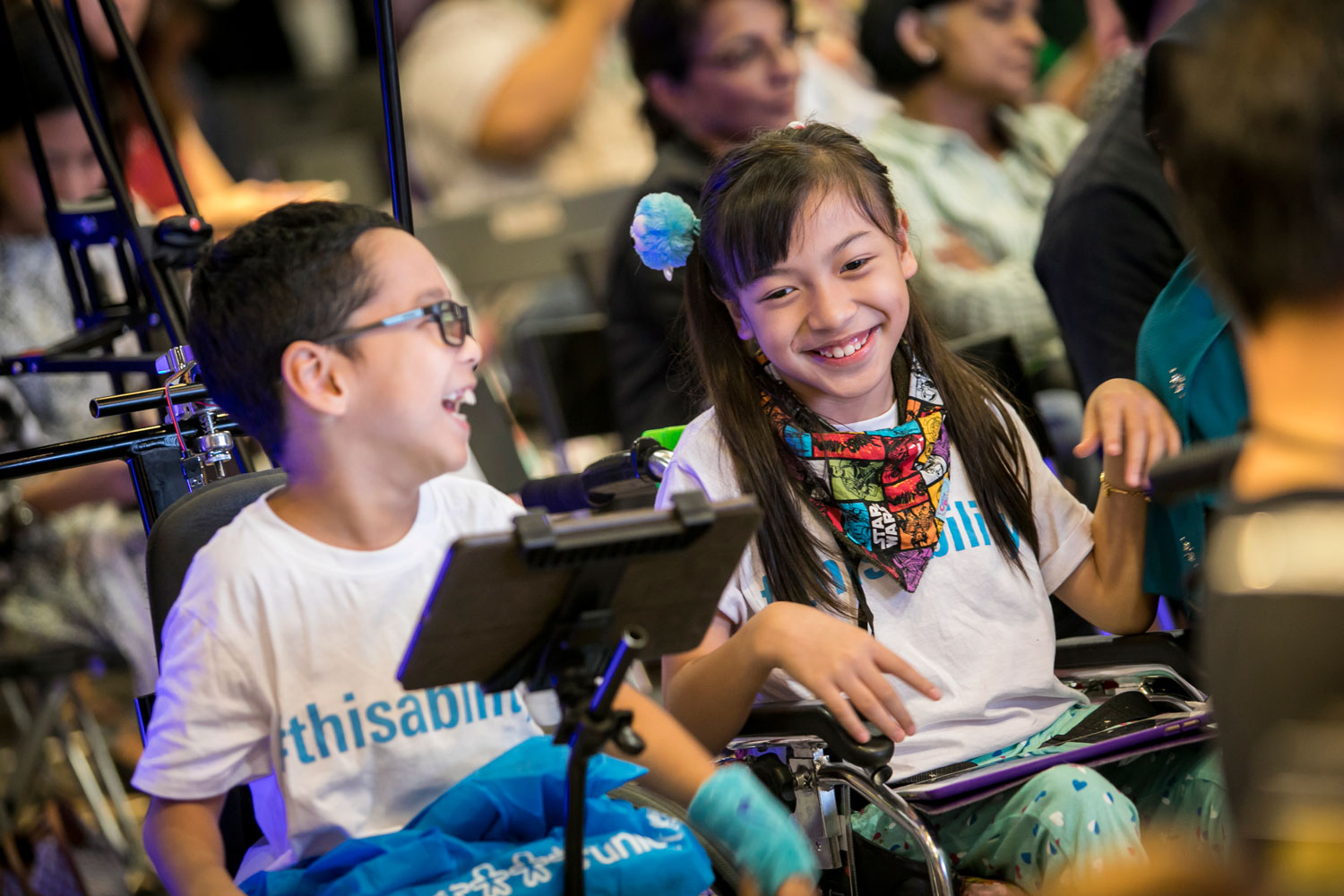 account the key findings of UNICEF's study on disability, and by being attuned to how certain disabilities change the way some children engage and experience the world, Petrosains will take efforts to ensure our vision of creating wonder and inspiring learning in STEM (Science, Technology, Engineering and Mathematics) is more accessible. Indeed, I believe designing exhibitions and programmes that cater for people with disabilities simply means a good design for all. We have lots to learn and do in this regard, perhaps also affecting others to do the same as we pursue this much-needed journey in our nation".