The RM 1.098 billion Perak 2020 budget seeks to enhance resilience of the state economy whilst improving welfare and other people-centric policies. The budget aims to address legacy imbalances and attempts to level the playing field for the various stakeholders with empowerment of the marginalised being emphasised.
Perak registered a growth of 5.3 per cent with an investment inflow of RM 1.72 billion for the first half of this year. When it comes to foreign direct investment (FDI) which is pivotal to a healthy and diversified economy, RM951.5 million was recorded for the same period. These numbers in a tough economy is a testament of confidence from local and foreign investors to the current state leadership.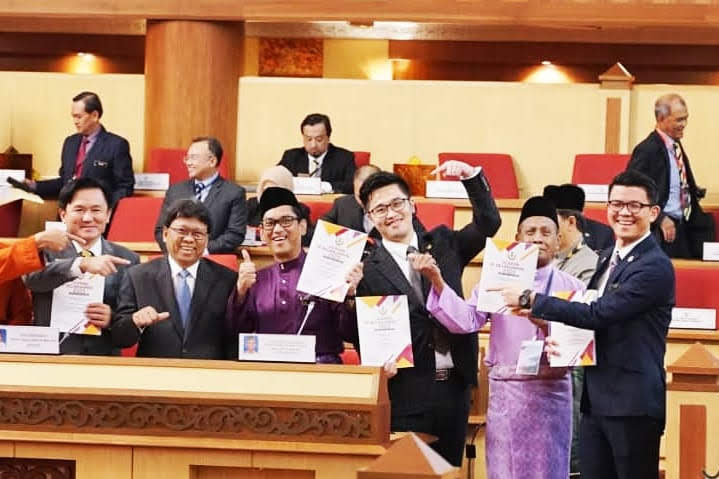 In developing sound human capital, the state is investing a big chunk of RM67 million for education fund and infrastructure. For the first time ever, the state government is allocating RM2.7 million specific allocation for Perak Technical and Vocational Training (TVET) Initiative. This is on top of RM21 million allocation for youth and sports development.
The state government continues to aid those from the lower-income group with Kad Perak Prihatin, where 20,000 households will be the beneficiary of this welfare programme, an increase from 17,000 households last year. This card entitles recipients to RM960 worth of food and essential items a year, as well as RM 300 worth if medical benefits annually.
Meanwhile for the Orang Asli community, the state has increased allocation under the Community Feeding Programme by about 100 per cent, or RM1 million. The significant of the programme is that it has managed to reduce the mortality rate of Orang Asli children between the ages of 6 to 12 years. A further RM500,000 was allocated for various education programmes to reduce dropouts among the Orang Asli children and another RM200,000 for Orang Asli activities.
State Government-Linked Companies have up to now adopted 20 Orang Asli villages, where empowerment projects take place every weekend, with special focus on empowering the community, which include building a value chain for Orang Asli small businesses.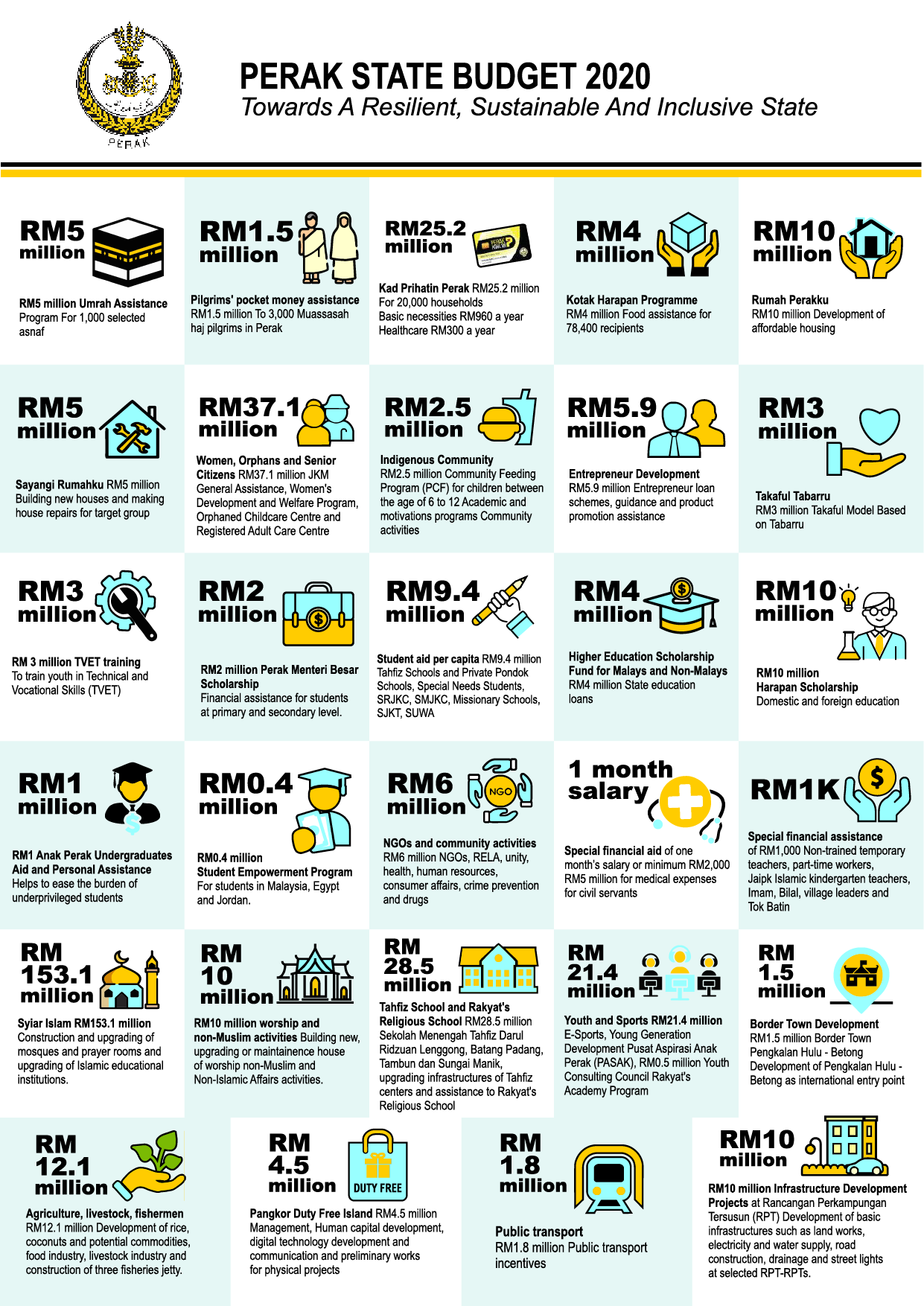 On the same note, the State government is also committed to building a large number of Rumah Perakku affordable houses in addition to medium and high-cost apartments. As of today, 7000 affordable units has been built and another 11,000 affordable houses are in the pipeline.
The Perak New Housing Policy which adds flexibility to the Bumiputera quota will also allow developers to build and sell houses at much more reasonable prices as there will 'shorter holding costs' provided profit margins are not increased. The National House Buyers Association (HBA) has already endorsed this policy, suggesting other states to emulate the move by Perak government.
The state government is also introducing new incentives to further encourage private developers to build low-cost and medium-cost home next year, on top of RM10 million allocation to the Perak Housing and Property Board (LPHP) to build Rumah Perakku.
In appreciation for the work being done by the civil service, Perak civil servants will receive a special financial assistance of one month's salary or a minimum payment of RM2,000, to be paid by the end of this year. RM5 million has also been allocated as medical benefits for its civil servants who received treatment at the government hospitals and clinics.
Indeed, despite being cautious, it is expected that the state economy will continue to grow at a robust pace in the coming year. Perak will continue to thrive, with the private sector, both from Malaysia and from overseas, continuing to invest in its future.
Two major projects - the Ipoh Railway Station mixed development and the upgrading Sultan Azlan Shah Airport – is a testament to a strong relationship and established working relationship between the Menteri Besar and Federal government which is crucial to the development of Perak.
The allocation announced for upgrading Sultan Azlan Shah Airport in the recent Federal budget will make Ipoh airport a regional airport which can attract more aircrafts to operate especially from Guangzhou, Hong Kong, Taiwan, Chennai and other Southeast Asia region.
A proposed mixed development under the transit-oriented development (TOD) concept around Ipoh Railway Station was launched recently, solving an almost 20 years stalemate between the Railway Asset Corporation and the state government.
For more than 100 years, the Ipoh Railway Station has been contributing to the development of the state, and now we will soon see major development around the Station, creating a new ecosystem that can act as a catalyst to move Ipoh city to its full potential.
The project will involve integrated development and integration with the transport hub while development in this area will be categorized by specific segments to ensure balanced and comprehensive development including residential, hotels, educational institutions, mixed development, commercial, green areas and more.
As for employment, the Global Business Services initiative in Falim where five companies will be setting up base will see almost 1500 new jobs being created. This will further reduce the current unemployment rate of 3.3%. As an extension to this new industry, the state has allocated RM 3.0 million specifically for TVET programs that will empower students and professionals.
Another exciting development is the duty-free status for Pangkor Island that is due to start in January 2020. With better infrastructure in terms of logistics and accessibility, it is hoped that the island's full touristic potential will finally be used to good advantage.
Despite the challenging economic climate and various legacy issues, this budget will allow for more trickle-down economic benefits and empowerment of communities while maintaining a sense of equity for all stakeholders.
It is a budget that will ensure resilience yet, enhance the various economic sectors to ensure constant growth.