Year 2020 has been the worst period for retailers in Malaysia since 1987. Largely due to the COVID-19 pandemic, the retail industry, a RM107.5 billion industry in 2019, is expected to be set back by RM10.9bil this year, per Retail Group Malaysia (RGM)'s estimates.
1. Impact of Social Media
Even before the MCO, retailers were already hit by lower consumer spend as Malaysians tightened their belts amidst an slowing economy. From January to March, even CNY Sales were slow, and total retail revenues saw a decline of 18.8% from the previous year.
2. Tourism Void
In 2018, Chinese tourists splashed RM12.3 billion in Malaysia, more than a third of which went to shopping. However, in January, we've seen a steep decline in tourist arrivals from China during the start of the outbreak. Sales declined further when we closed our borders - -20.1% in February and -28.9% in March when the MCO kicked in.
3. Stiff Competition
In 2019, the National Property Information Centre counted 1,035 shopping complexes in Malaysia offering 16.42 million sqm of retail space. This has created cannibalization and stiff competition, with retailers jostling each other, vying for the attention of shoppers amidst reducing footfall in the industry.
4. E-commerce Threat
E-commerce poses a significant threat to traditional retailers. Data from Global Web Index showed 80% of Malaysia's 26 million internet users between the ages of 16 and 64 are already shopping online. E-commerce is expected to show an annual growth rate (CAGR 2020-2024) of 8.4%, a stark contrast to the mundane growth of traditional retail at 2.2% per annum.
5. Higher Customer Expectations
Convenience, cost and choice provided by e-commerce has heightened consumers' expectations. Yes, new generation shoppers want instant gratification, but they also demand more interactions, more stories and more authenticity from brands. They seek for unique experiences rather than just products when it comes to shopping in brick-and-mortar shops.
Although things are finally starting to shape up with the MCO lifted and the RMCO in place, these problems plaguing the retail industry will not likely go away. What can retailers do to weather the storm and stay ahead in an ultra-competitive environment?
Embracing the future of retail
In China, e-commerce market leader Alibaba introduced a new concept aptly named "New Retail" in 2017 - a fully interlinked ecosystem built around the consumer that merges online and offline data to deliver unparallel convenience and experience, and the results are astounding: Alibaba-owned grocery chain Hema Supermarket achieved three to five times more Revenue Per Square Meter than its traditional supermarket and convenience store rivals.
The "New Retail" Concept provides retailers 5 valuable insights:
1. Customer Comes First
Products are important, but the customer is key. In New Retail, big data is utilized to better understand customer's needs in order to offer products and services that provide value and delight to them.
2. Convenience Matters
Products and services are tailored around the customer's lives by having systems and services that accommodates to their busy lifestyles and personalised needs, delivering a seamless purchasing process
3. Multi-functional
Advanced and complex systems are executed quickly around the customer to deliver a seamless shopping process. For example, every Hema supermarket is a grocery that triples up as a eatery that cooks your food on the spot, and a distribution centre for quicker deliveries to your doorstep.
4. Harness technology
The success 'New Retail' pillars on the effective use of three key technologies: cloud commerce, digital shopping applications and location data analytics that allows retailers to respond swiftly to situations and make changes in real time.
5. Go omnichannel
A real-time omnichannel strategy empowers retailers to personalise experiences according to customers' individual desires. By providing unparalleled convenience through seamless connectivity and appealing strongly to their own unique interests via multiple channles, your customers will keep coming back.
Transforming Retail for The Better
The success of New Retail in China proves a point – brick-and-mortar shops that fully embrace the powers of technology and a customer-first mentality can still thrive.
Closer to home, adversity in the retail industry is no stranger to Senheng, having braced 31 years of countless challenges in the market to emerge as the market leader in the consumer electronics category. Faced with declining sales and waves of price onslaught from online vendors, Senheng responded by introducing its own New-retail based business model named "Seamless" in 2017. Sales immediately bumped by 16% and Senheng has never looked back since.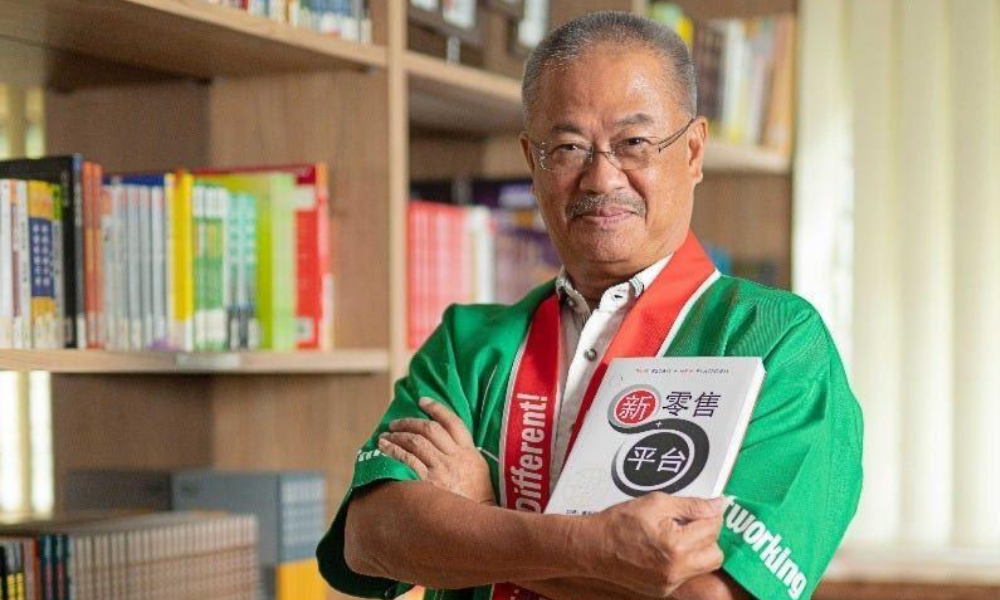 Having experienced the whole transformation process himself, Senheng's founder, Mr Lim Kim Heng is convinced that retailers need to transform their businesses and adapt to ever-changing market situations. His conviction gave rise to SH Retail Academy (SHRA), a retail-focused academy founded by the number 1 consumer electronics retailer in Malaysia that combines time-proven application successes from Senheng with the latest knowledge and concepts in retail.
The programs that SHRA offers are specifically catered for the Malaysian retail sector addressing various elements from retail management such as inventory, manpower, sales, supply chain, succession and leadership, crisis and risk, presentation, digitalisation to New Retail, and more. For full list of courses and details, visit www.shretailacademy.com.my.