Bjak.my, the largest car insurance comparison platform in Malaysia launched an exclusive VIP package for its customers, namely Bjak VIP. It is the first package in Malaysia that offers 24 hours emergency assistance service throughout the country.
Drivers are protected anytime, anywhere with Bjak VIP
"Based on our customers' feedback, we understand that some of the road users find it difficult to get assistance when they encounter an emergency. With Bjak VIP, our customers can get help easily anytime, anywhere, " said Fatin Izzati Masturi, the Operation Lead of Bjak.
The services included in Bjak VIP are unlimited nationwide towing, car inspection and emergency assistance during accidents and breakdown. Bjak VIP customers can contact their exclusive 24 hours hotline when they need assistance.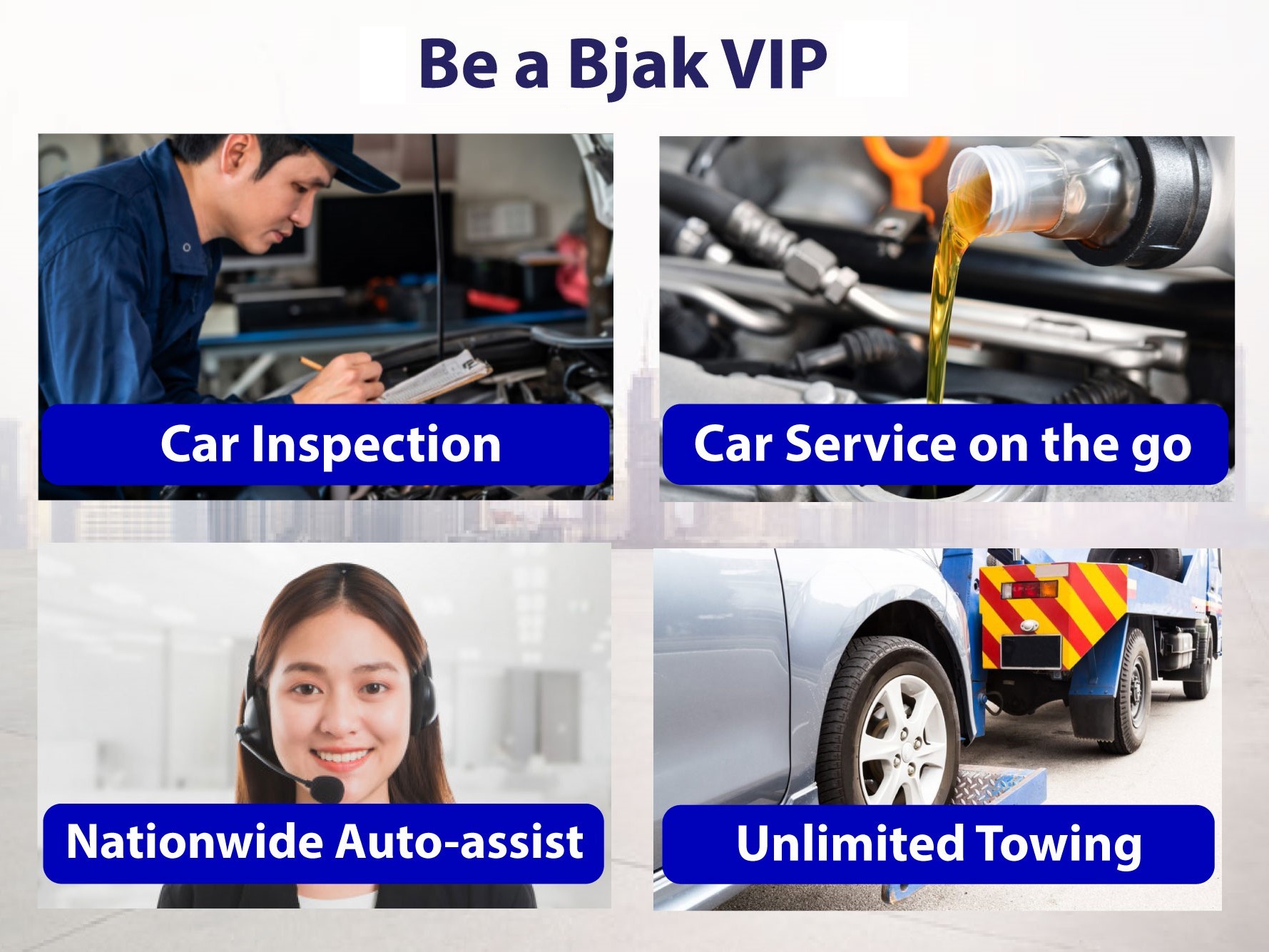 "Considering that many of us faced financial difficulties during this pandemic, the Bjak VIP package is priced at RM48 a year only. The price is much lower than other emergency services in Malaysia, which usually charge a few hundreds per usage. " the Operations Lead added.
Car owners can subscribe to Bjak VIP service when renewing their car insurance at Bjak.my.
Bjak.my help users renew insurance and roadtax online easily
As the pioneer in insurance comparison, Bjak.my offers more than 10 reputable insurance and takaful brands, namely Takaful Malaysia, Pacific & Orient, Liberty, Tokio Marine, Zurich Takaful, MSIG, and many more.
Car insurance comparison is easy and instant on Bjak.my. Just visit the website, choose the vehicle type and provide basic information, car owners can receive a list of insurance quotations and compare the best insurance in 3 minutes.
With such a comprehensive comparison, Bjak customers saved from RM50 to RM450 for their insurance on average.
Here's a guide on how to request a free quotation at Bjak.my.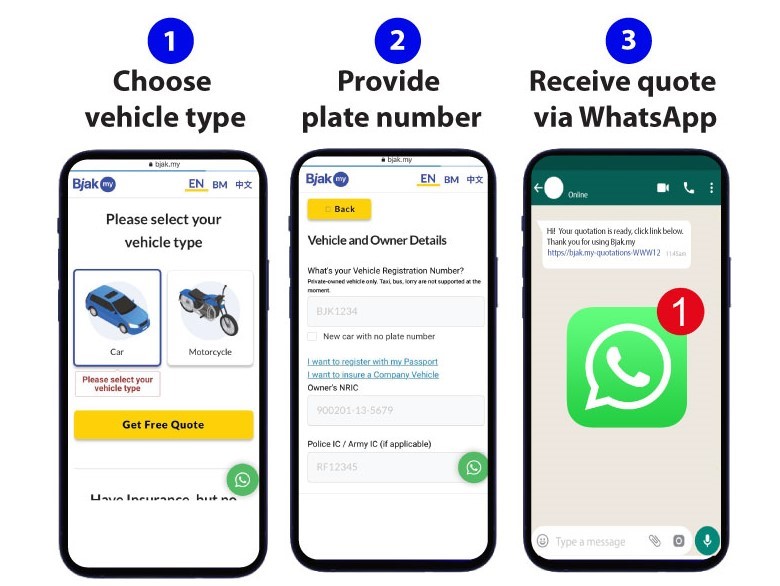 Besides saving up to RM450, Bjak customers also enjoy instant coverage when renewing their car insurance at Bjak.my.
For users who would like to have more protection for their cars, they can add the extra coverage directly before check-out. After payment, the insurance policy is active on the spot.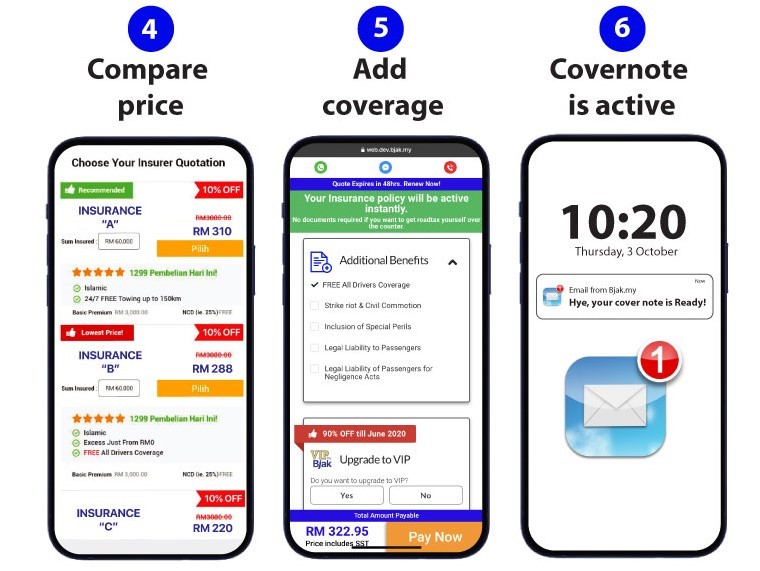 Bjak.my receive praise for seamless renewal experience
More than 3 million car owners have renewed their car insurance at Bjak.my in the last year. Numerous positive comments are observed on social media and forums.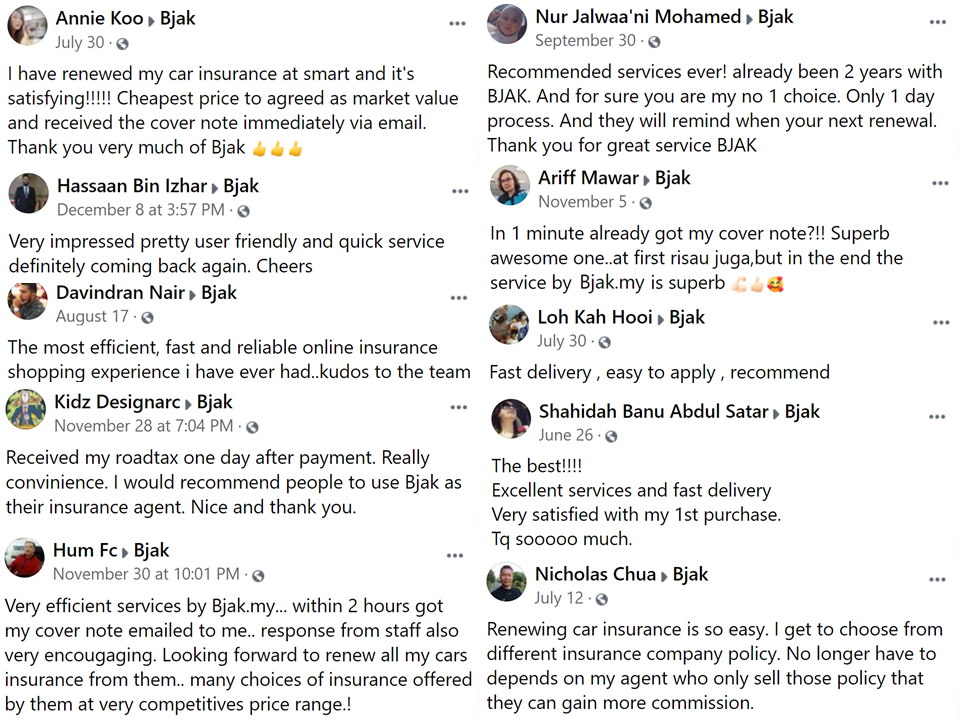 "Our customers often share with us that they are impressed with the convenience of our service. Many of them have renewed more than one vehicle with us. In our 2nd year, we continue to provide the best insurance shopping experience to our customers." said Customer Happiness Team Leader, Haslin Suhaimi
Bjak customer service operates from 9am to 10pm daily, including weekends.
Currently Bjak.my gives away free Bjak VIP packages for customers renewing at Bjak.my. It's a limited time offer with terms and conditions applied. Visit bjak.my for more information.