The Covid-19 pandemic has highlighted the plight of the poor struggling to put food on the table, made worse by the loss of jobs due to the Movement Control Order (MCO). It's made even more dire because NGOs and other social-purpose organisations face challenges in delivering aid to the needy due to travel limitations and associated health risks.
Thus when the MCO was announced, MyKasih Foundation, a private charity organisation with a uniquely efficient delivery system, raised RM 3 million to assist the poor with food aid. Key donors include MyKasih's Chairman, Tan Sri Dr Ngau Boon Keat, as well as corporations such as Dialog Group Berhad, Linaco Foods Industries, CIMB Foundation, Japan Tobacco International (JTI) Malaysia, Heineken Malaysia, as well as many individual well-wishers.
Since the MCO, 2,500 poor families have received food aid, out of which, 500 are the Orang Asli in Pahang, Kelantan, Perak and Selangor. The swift mobilisation of donor funds to targeted beneficiaries was made possible due to the extensive network of retail partners MyKasih Foundation works with such as Giant, Mydin, The Store, Tesco, AEON, Econsave, TF Value Mart, and Speedmart99, spread across more than 200 outlets nationwide.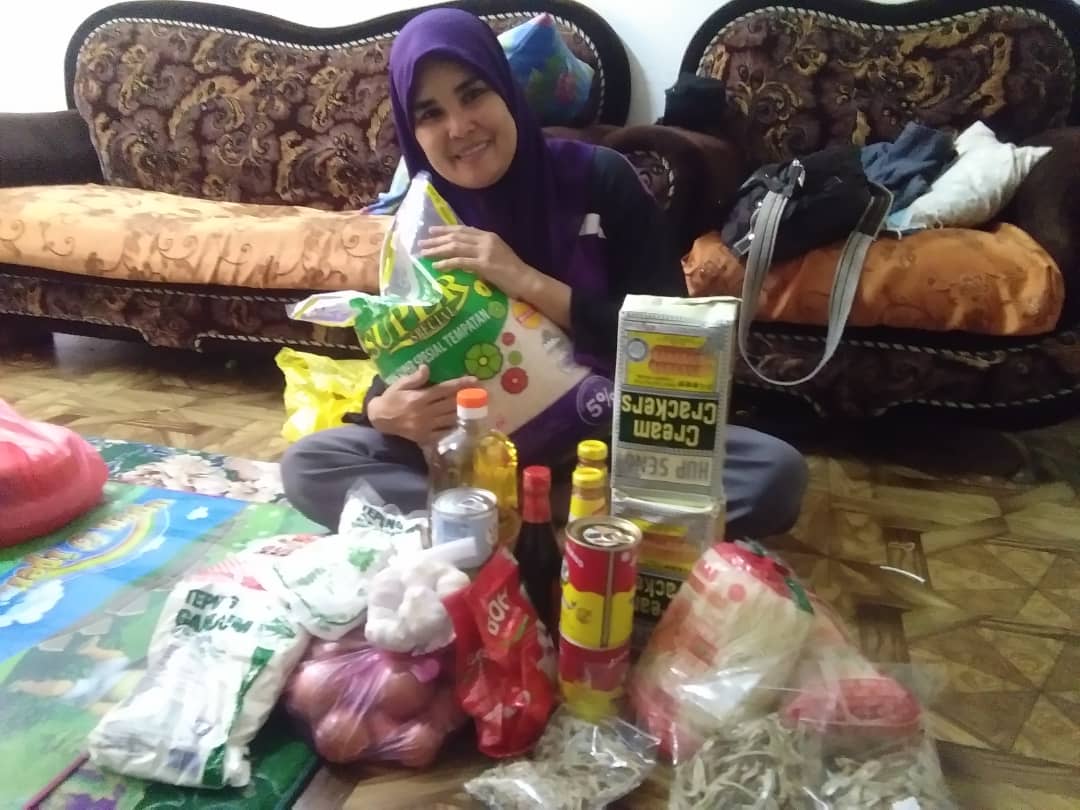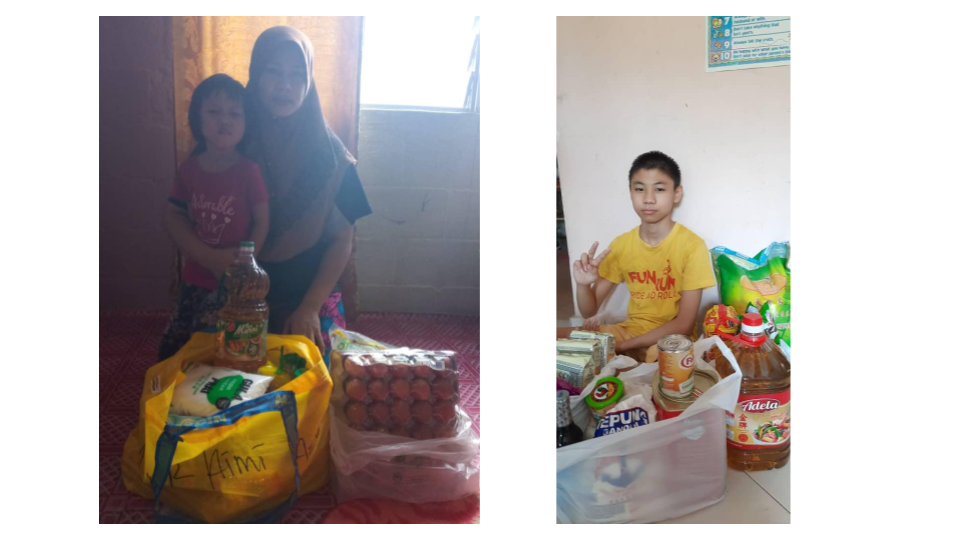 The effectiveness of the MyKasih food aid programme is also attributed to the cashless nature of its welfare distribution. The MyKasih food aid programme runs on a proprietary chip technology of the MyKad which enables charity funds to be channelled in a secure, targeted and transparent manner, directly to rightful recipients via their MyKad accounts.
To prevent abuse of donor funds, the MyKasih food aid programme has a barcode-scanning process, which ensures that only approved items are purchased. Recipients are able to choose from ten approved food product categories, such as rice, noodles, cooking oil, eggs, bread, biscuit, seasonings, beverages, and canned food. This exercise restores dignity to the underprivileged by letting them choose for themselves the food items they need, and to purchase them only when they need it.
More importantly, this minimises food wastage and removes the health and safety risks towards social workers and volunteers, who would otherwise have to procure, pack and deliver food aid to the beneficiaries during these critical MCO period.
In addition to fund-raising as soon as the MCO took effect, MyKasih also offered the use of its cashless welfare distribution platform to organisations and NGOs who are supporting the needy with food aid. This is to circumvent the challenges and risks NGOs face in physically handling the logistics of food aid during these difficult times.
The foundation hopes to do its part in flattening the Covid-19 curve by keeping social workers at home, while letting the system render assistance directly to those with immediate food needs.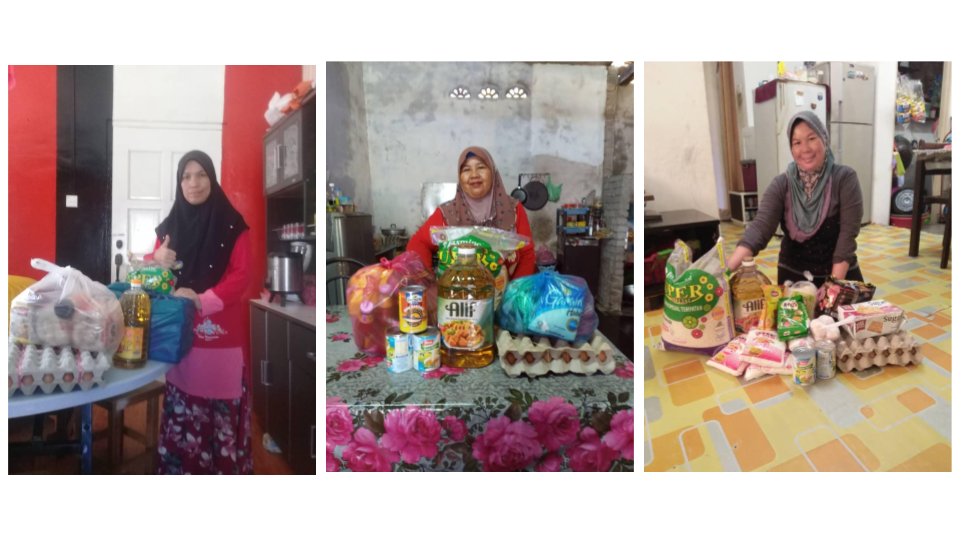 MyKasih Foundation was established in 2009 by the Executive Chairman of Dialog Group Berhad, Tan Sri Dr Ngau Boon Keat and his wife Puan Sri Jean Ngau, to reach out to poor communities in Malaysia. Since its inception, the foundation has disbursed RM 280 million worth of food aid to 300,000 low-income households nationwide with support from organisations such as Dialog Group, PETRONAS, HSBC Malaysia, Khazanah, JTI Malaysia, British American Tobacco (BAT) Malaysia, Chevron Malaysia, ConocoPhillips Malaysia, Halliburton, BHPetrol, Shell Malaysia, Mah Sing Foundation, Linaco Foods Industries, Ambank Group, CIMB Foundation and more than 50 others.
At present, the foundation is supporting 14,000 underprivileged families and students with food aid and educational assistance totalling RM 12 million. As appeals for aid continue to pour in, organisations or companies keen to support MyKasih's MCO humanitarian effort may contact MyKasih at i[email protected] (www.mykasih.com). ALL DONATIONS ARE TAX EXEMPT.
About MyKasih Foundation
MyKasih Foundation is a charity organisation that aims to help underprivileged Malaysians through food aid and education. The uniqueness of the MyKasih program is in the technology that drives its welfare distribution. The MyKasih 'Love My Neighbourhood' food aid programme and the MyKasih 'Love My School' student bursary scheme run on an efficient cashless distribution system developed by DIV Services Sdn Bhd, a subsidiary of Dialog Group Berhad, which uses the chip technology of the Malaysian identity card, the MyKad, and MyKasih smartcard to disburse welfare aid to target beneficiaries. MyKasih relies entirely on donations from the public and corporate bodies, which are tax- exempted, to help fund the above welfare programs for the underprivileged. For more information, visit www.mykasih.com or email [email protected].
For more information, please contact:
Shafinaz Suhaimi
Senior Manager
MyKasih Foundation
Email: [email protected]
Tel: (+6012) 391 0123