Distribution of over 1,000 sets of A&W meals nationwide for our front lines
As the spread of the Covid-19 virus continues across the globe, we urge the nation to stay strong and continue to have faith in the enforcement of the movement control order (MCO). While we face one of the most unprecedented times in history, it is proven that we are able to rise from hardships. Crisis invoke the most inspiring stories and ambitions amongst us and this is what A&W fundamentally believes in – spreading joy and hope to the people.
Each and every individual in this country plays an imperative role in battling this war against a common enemy. While our medical personnel work tireless treating those who have fallen victim to the virus, we mustn't forget our delivery riders and police officers who are assisting the nation in reducing movement throughout this MCO period. Without them, we wouldn't have been able to see a decline in numbers of the pandemic.
With this in mind, A&W launched a preliminary CSR campaign aimed at thank our devoted riders and our fellow police officers for all their sacrifices and hard work. If it is not for the riders, our customers are unable to enjoy their favorite meals safely with their families at home. We certainly owe it to our officers too for safeguarding our borders despite the imminent danger of contracting the virus.
Thus, on the 18th and 24th April 2020, our nationwide crew at A&W distributed set meals of Grilled Chicken Burger and RB 600ml to all delivery riders and police officers respectively. It was a heartwarming moment to witness the smiles and joy engraved on their faces as they received our meals and we hope this brings them hope and strength in combating this crisis.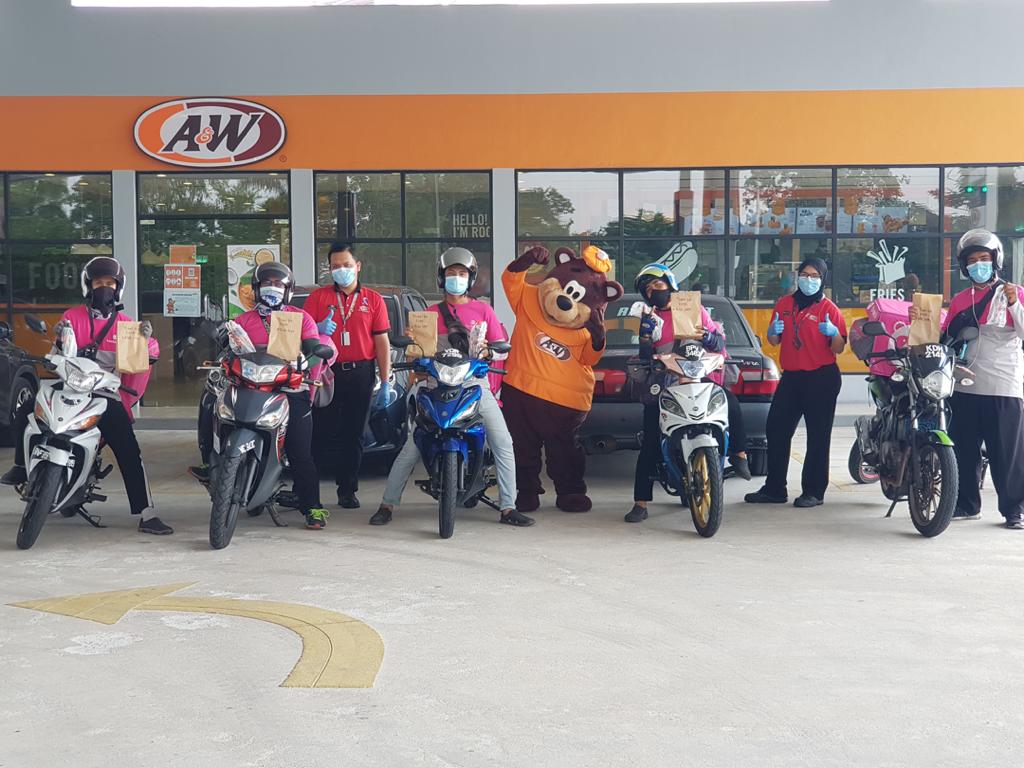 "In light of this national crisis, strict health and sanitization measures are taken seriously by our crew in all our outlets. A&W will continue to bring joy through our meals as we stand by our country during this unprecedented time in history with the core belief of spreading love and hope. We hope our contributions help empower our frontlines to triumph over adversity" said CEO of A&W Malaysia, George Ang.
To our customers, partners, and fellow Malaysians, we are grateful for your loyal support, and we promise to stand united with you during this challenging time and look forward to a promising future.
From all of us at A&W Malaysia, we wish you, your families, and your friends to stay strong, practice good hygiene and stay at home.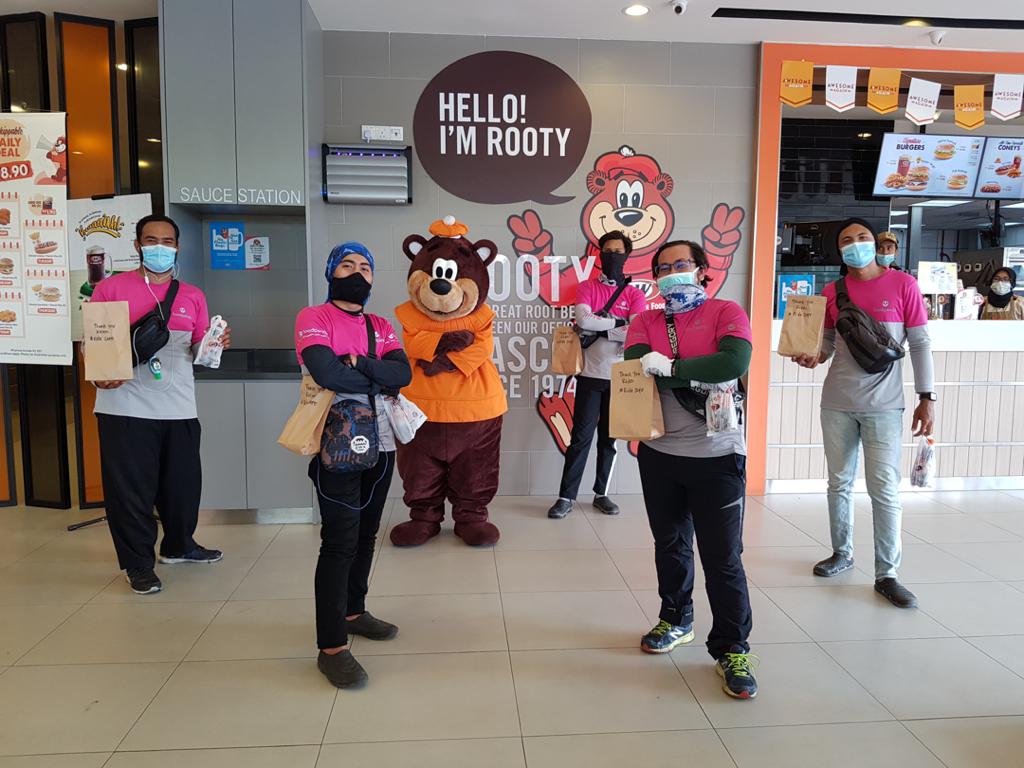 ---
About A&W Malaysia
In 1963, A&W made Malaysian history when it became the first fast food restaurant to open in the country. For more than half a century, the brand has etched itself into the hearts of Malaysians with its famed and distinguished root beer, floats, burgers, ice cream waffles and its beloved mascot, Rooty the Bear. It would go on to be a brand with which Malaysians from all walks of life would grow to love, creating deeply rooted memories with friends and loved ones.
A pioneer in the Malaysian fast food industry, the brand now has conceptualized plans to leverage on its rich heritage and legacy in Malaysia to make a big comeback to relive its glory days, reclaiming the hearts and minds of a new generation of discerning consumers.
For more information on A&W Malaysia:
Facebook : www.facebook.com/AnWMalaysiaOfficial/
Instagram : @anwmalaysia
Twitter : @anwmalaysia
For Media Enquiries, please contact:
Fynn Low
Senior Marketing Manager
A&W Malaysia
0123653920
Email: [email protected]