#ForestCares, the CSR arm of Forest Interactive Sdn Bhd, in collaboration with MoJo Films Sdn Bhd, extended a helping hand to the Temuan indigenous community at Desa Temuan in Damansara Perdana on Saturday (4 July 2020).
A total of 147 households with over 1,100 people within this Orang Asli community received basic necessities aid worth RM12,208 through this #ForestCares initiative, which will help during a time of economic uncertainty caused by the current global health crisis. Each Temuan family received a food basket consisting of rice, sugar, cooking oil, milk, eggs, bread, canned food, and soap.
"The Orang Asli communities nationwide have been greatly impacted as much as we have by the current pandemic, if not more. I've been informed that some households have up to three generations living under one roof, and during these difficult times, with their livelihoods at risk, it's been harder for the families to sustain themselves," said Forest Interactive CEO Johary Mustapha. "We are happy to be able to contribute and do what we can, to contribute to their day-to-day needs. It's a small gesture on our part, but we hope that this can further encourage others to give back and help underserved communities."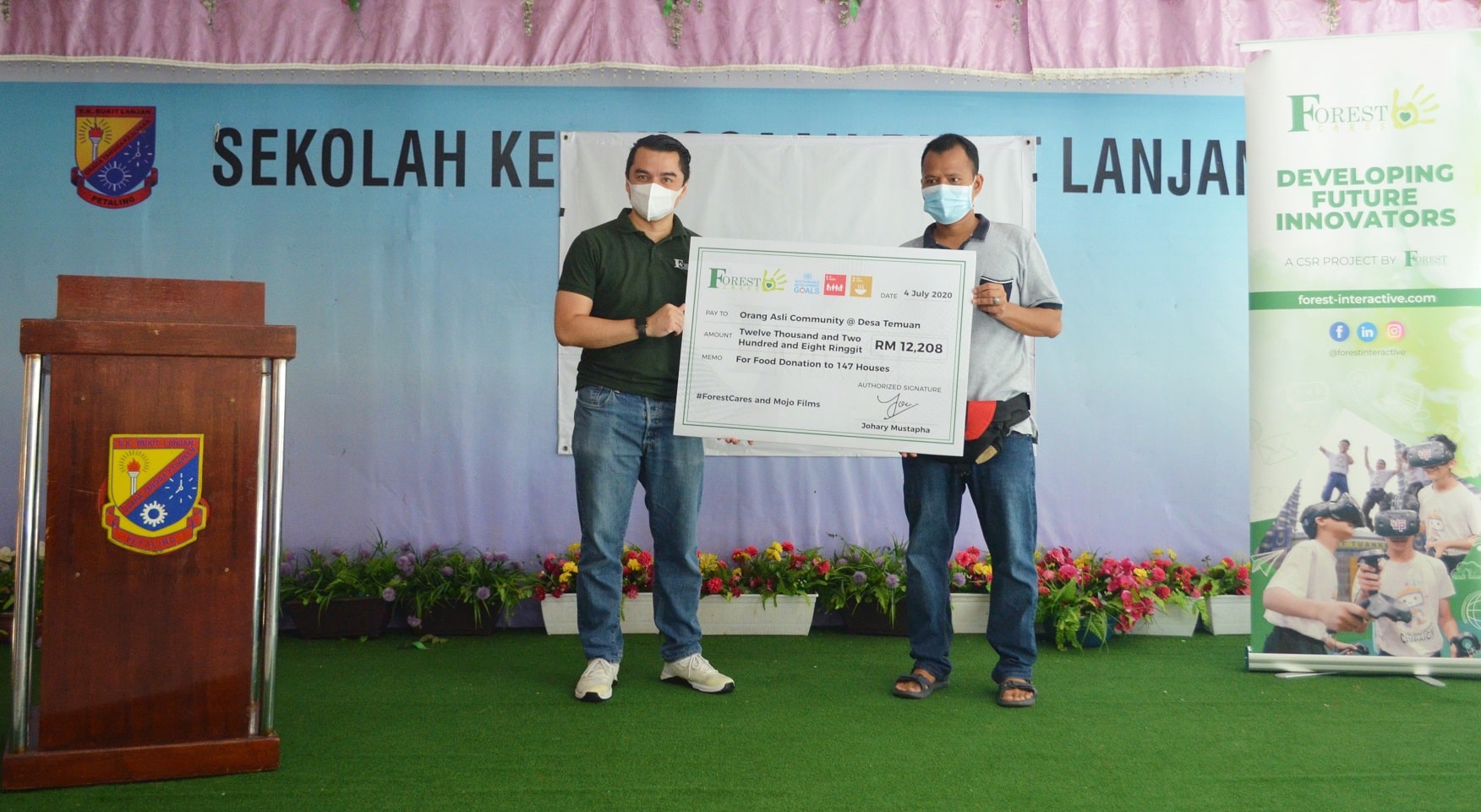 CEO Johary Mustapha presenting a mock cheque to Persatuan Kebajikan & Pengurusan Islam Orang Asli (PKPIOA) Selangor Chairman Norazman Jamalim.
In addition to the food donation, #ForestCares also organized a talk for the students of Sekolah Kebangsaan Bukit Lanjan (Asli) in Damansara Perdana, delivered by Johary himself. The sharing session aimed to inspire Orang Asli youths to explore careers in the tech and digital industries. Johary, who frequently speaks to students at engagement events, is a huge advocate of education among future innovators.
"Education has the potential to enable today's youths, the next generation of leaders, to rise above poverty and overcome their struggles," continued Johary. "With this engagement effort with the Temuan community, we hope to be able to show them the positive impact the future of their youth can have on the overall community."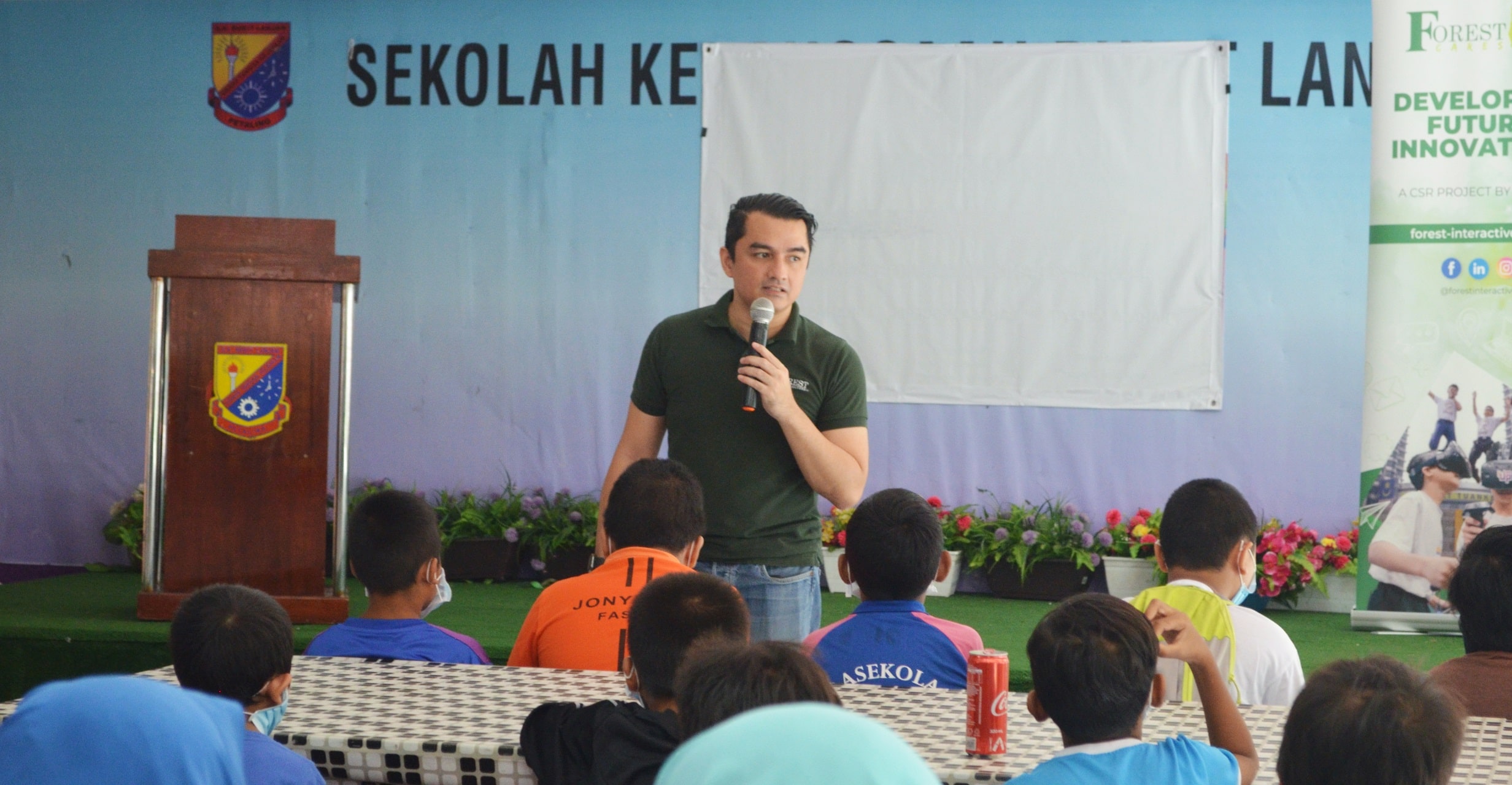 Johary encouraging the students to explore a future in the tech and digital industries.
Despite the country being in a Recovery Movement Control Order (RMCO) and the ease of restrictions, the Orang Asli community is still living in isolation and trying hard to make ends meet. During an earlier visit to the village, PKPIOA Selangor Chairman Norazman Jamalim noted that daily groceries are the most needed by the families as most of them have no stable source of income.
"We are very thankful for both the donation and the motivational talk to our students. The talk, especially, is much needed to inspire the kids to study hard and be successful in the future, and to lift their spirits to go to the school after staying at home for more than three months since the MCO," added Norazman.
The donation giving ceremony was held at Sekolah Kebangsaan Bukit Lanjan (Asli), while the food donation was delivered to every household with the help of #ForestCares volunteers after the career talk.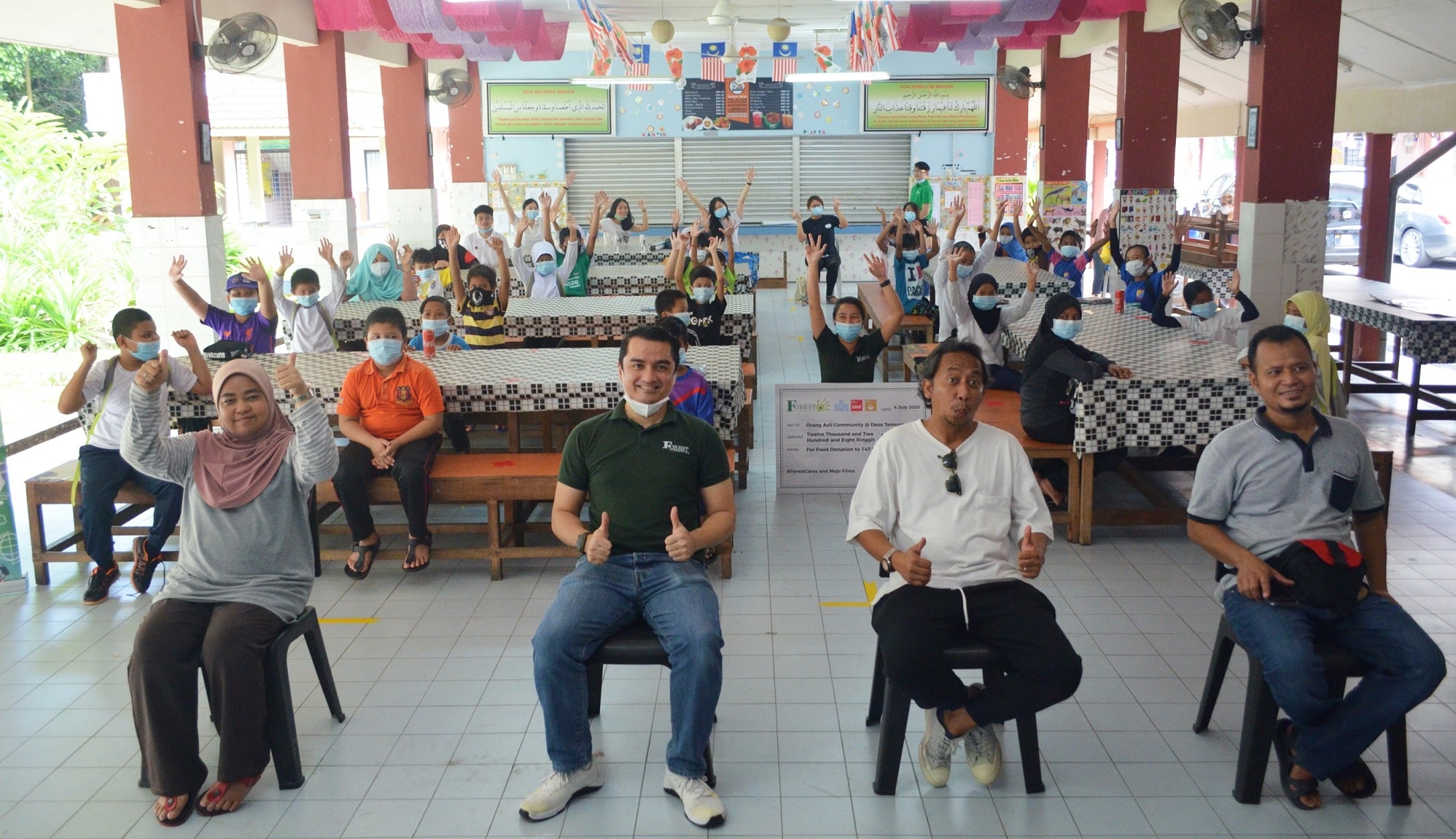 From left-right: Azlina (teacher at SK Bukit Lanjan), Johary Mustapha (Forest Interactive CEO), Mohd Shukor Hashim (MoJo Films Production Manager), Norazman Jamalim (PKPIOA Selangor Chairman) together with students from Sekolah Kebangsaan Bukit Lanjan.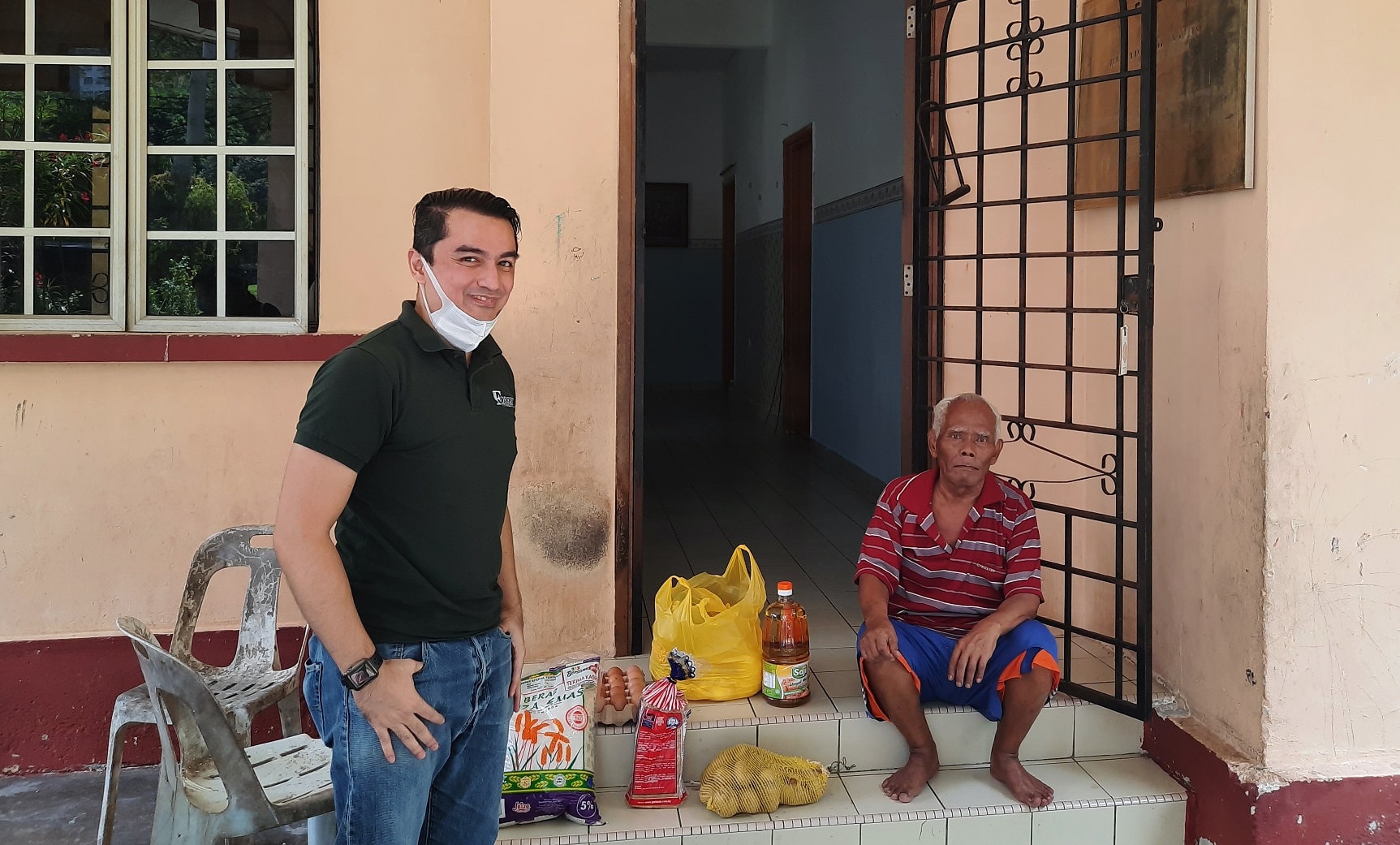 Johary visiting the Desa Temuan Village Chief (Tok Batin) with the food aid.
For more pictures, kindly visit our Facebook page.
About #ForestCares
#ForestCares is part of Forest Interactive's CSR initiatives. Officially launched in 2016 in partnership with Malaysia Digital Economy Corporation (MDEC), Forest Interactive has been actively involved in various programmes and initiatives such as LEVEL UP @ Schools, Kre8tif!@Schools, #mydigitalmaker, Digital Ninja, and Duta Kaunselor Kerjaya Digital (DKKD) MDEC. The company has also been supporting Street Feeders of KL in charity efforts for the homeless and urban poor in the city.
About Forest Interactive (as of July 2020)
Forest Interactive is an award-winning telecommunications platform provider with a global presence across 14 regional offices in 33 countries. Since its founding in 2006, Forest Interactive has been providing innovative and revenue-generating solutions for 50 mobile operators and is connected to more than 1 billion subscribers worldwide. The company enables enriched mobile experiences through highly-customizable platforms such as Digital Service Delivery Platform (DSDP), Mobile Games Publishing, and eVouchers. Forest Interactive is also the organizer for numerous Mobile Esports events in partnership with Moonton and Tencent.
Stay updated with Forest Interactive on LinkedIn, Instagram, Facebook and YouTube.
For more information, please contact:
Forest Interactive Press Bureau
Address : Unit C-7-2, Megan Avenue 2, Jalan Yap Kwan Seng, 50450 Kuala Lumpur, Malaysia.
Phone : +603 2162 2728
Email : [email protected]
Website : forest-interactive.com