Malaysian-British Theatre Company Set To Preview New Musical Along With A Revival Award-Winning Sepet The Musical
Ticket Link: www.liverandlung.com/sepet
BOH Cameronian winner, Liver & Lung, presents a brand-new musical inspired Hanya Yanigahara's best-selling novel, A Little Life, as an immersive musical for Malaysian audiences this August.
The Malaysian-British production company will be pairing Songs Inspired by A Little Life with a revival of their sold-out adaptation of Yasmin Ahmad's masterpiece film, Sepet The Musical, in what will be KL's first live-theatrical experience since the Movement Control Order.
The double bill will be staged over three weekends in August from: 7th to 9th, 14th to 16th, 21st to 23rd August (Fridays through Sundays) in partnership with GMBB, a creative community mall in Bukit Bintang.
Liver & Lung's Songs Inspired by A Little Life is set in modern day New York and centres on Jude, a brilliantly enigmatic lawyer who must learn to confront his past before it defines his life forever.
"Songs Inspired by A Little Life is about the power of friendship, unconditional love and mental health," said Shafeeq Shajahan, co-founder of Liver & Lung and recent recipient of the BOH Cameronian Arts Award for Best Direction. "It's a story everyone can relate to in these strange and troubling times when we're not sure which is the best way forward."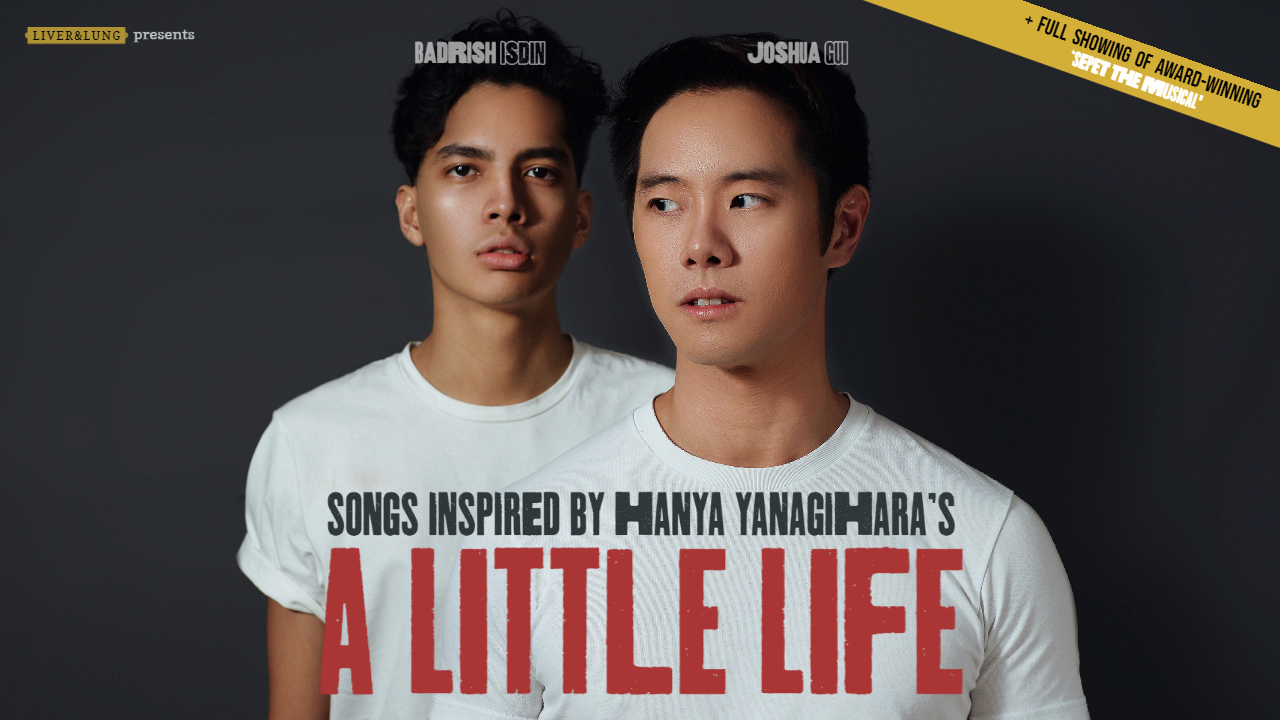 For the first time, Liver & Lung will be presenting Malaysians with a double bill teaming Songs Inspired by A Little Life with Sepet The Musical which premiered at GMBB last September to critical acclaim.
"Both shows are very different in their look and feel but they both have heart and music." says Hannah Shields, co-founder of Liver & Lung. "The double-bill is sort of East-meet-West. Audiences will travel back to a noughties pasar malam in Ipoh, and then be transported to a New York City loft complete with subway maps, houseplants and complimentary hotdogs."
Liver & Lung have been working closely with their venue partner, GMBB, to ensure necessary SOP sanctions are in place for the performance to ensure everyone has a safe and enjoyable evening. They assure us that social distancing protocols will feel part of the overall experience.
Shafeeq, also the co-composer of the show adds, "The music has been a joy to compose. The melodies pay homage to Hanya Yanagihara's breathtaking story and beautiful words which sing from the page. It's also been a pleasure to work and create songs with Badrish again."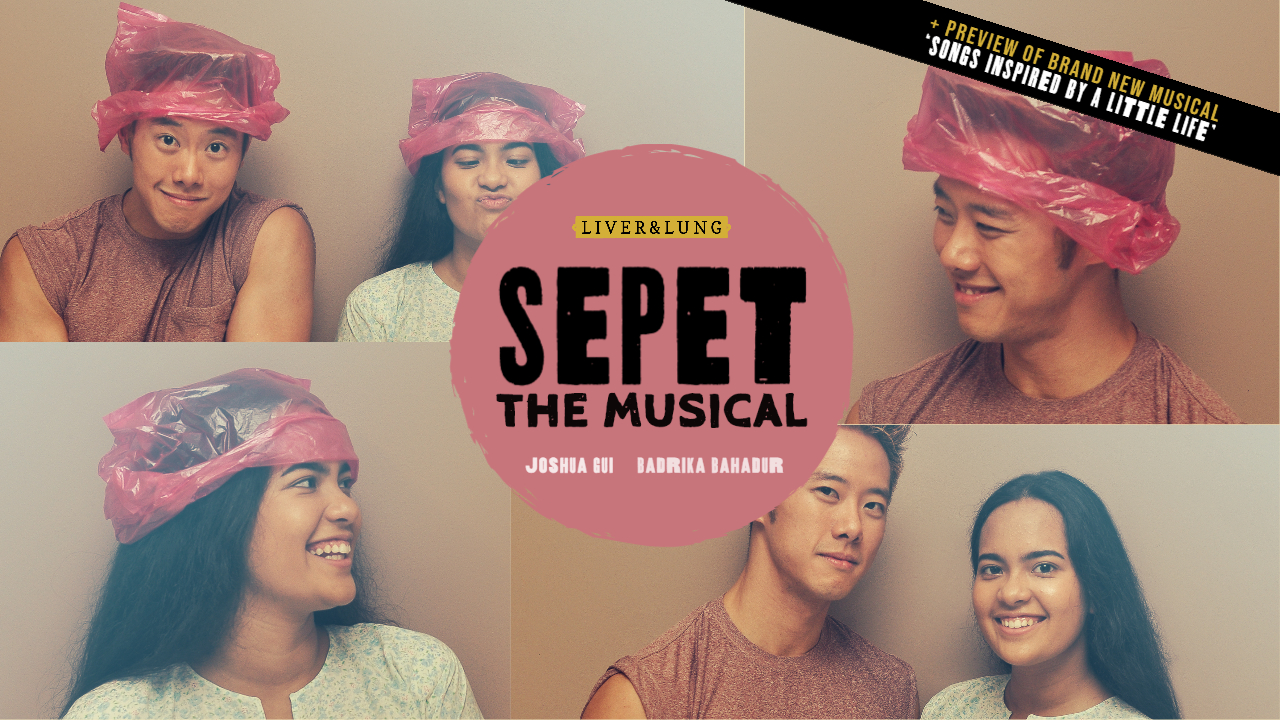 With a run time of 2.5 hours, Sepet The Musical stars Joshua Gui and Badrika Bahadur as Jason and Orked respectively. Joshua will then be taking on the role of Jude St Francis in Songs Inspired by A Little Life with Badrish Isdin (also co-composer of Sepet The Musical) playing younger Jude.
As always, Liver & Lung encourage audiences come to see the show dressed up. This time you have a choice. "Cotton baju kurung or New York hipster. We'll let you decide!" laughs Hannah. "Either way, you're guaranteed a uniquely entertaining experience that packs a punch. Enjoy the show!
Audiences can catch a preview of 'Songs Inspired By A Little Life' composed by Shafeeq Shajahan and Badrish Isdin and featuring Badrish and Joshua Gui here. You can also subscribe to Liver & Lung's YouTube channel for more content.