Neglected and site for illegal dumping, was the condition of a stretch of Sungai Keroh riverbank, next to the Pangsapuri Mutiara Magna in Kepong. As a result, the river was polluted with discarded items including bottles and plastic wastes. Tired of the unsightly condition, the KRT Mutiara Magna took on the initiative to clean-up the river and its riverbank under the River of Life Public Outreach Programme Phase 5 (ROLPOP5). Since 2019, they have been turning the riverbank into an edible community garden growing vegetables such as Brazilian spinach, jackfruit, lemongrass, and mustard greens.
Entitled "Launching Ceremony of Community Garden and Sungai Keroh River Care Education Centre (RCEC)", the ceremony was held under the ROLPOP5, supported by KRT Mutiara Magna. The ceremony saw, Division of River Basin Management, DID Malaysia represented by the Deputy Director, Mohamad Radzi bin Abdul Talib launching the Sungai Keroh Education and Information Centre Cabin established at the Mutiara Magna Community Garden.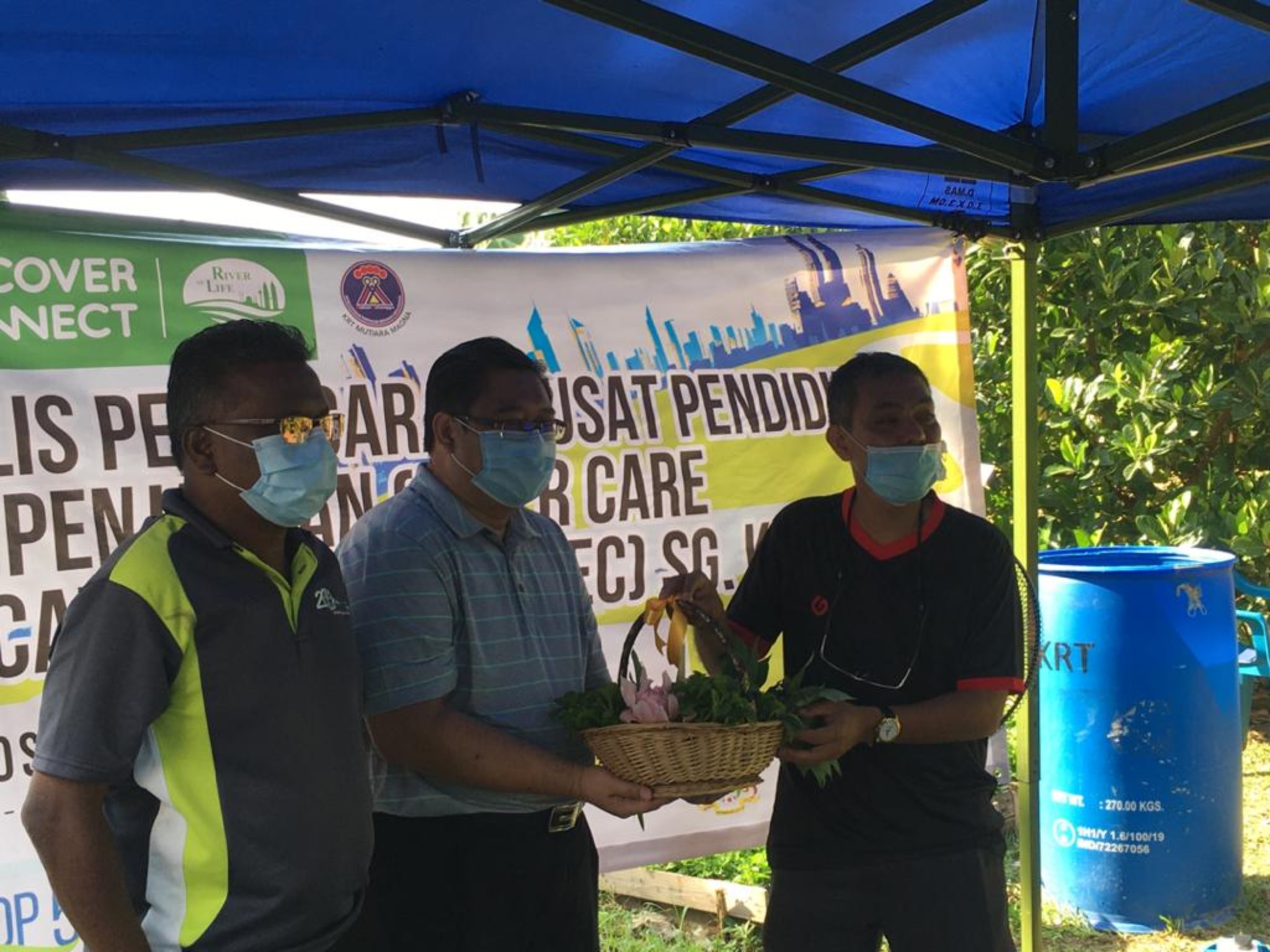 "One of the main initiatives of the ROLPOP5 is to establish a River Care Education Centre (RCEC), where selected community can exhibits and share their river care initiatives. In today's case, Mutiara Magna Community Garden has been selected for their outstanding commitment in taking ownership of a Sungai Keroh's stretch and turn its abandon riverbank into an edible community garden. DID Malaysia establishes the Sungai Keroh River Care Education Centre Cabin under ROLPOP5 that acts as a platform for peer-to-peer learning centre for other like-minded individuals, associations or organisations from the Sungai Keroh river basin or other basins who are keen to replicate the success stories of the river care initiatives," said Dr K. Kalithasan, GEC's Manager of River Care Programme, who is also the Coordinator of ROLPOP5.
The one-acre Mutiara Magna Urban Community Garden has now been uplifted and currently managed mainly by about 15 active residents under the ROLPOP5 initiatives. The community garden's establishment has indirectly allowed the residents to take ownership of the river stretch and monitor the Sungai Keroh by becoming the eyes and ears of the river's condition and any illegal dumping activities.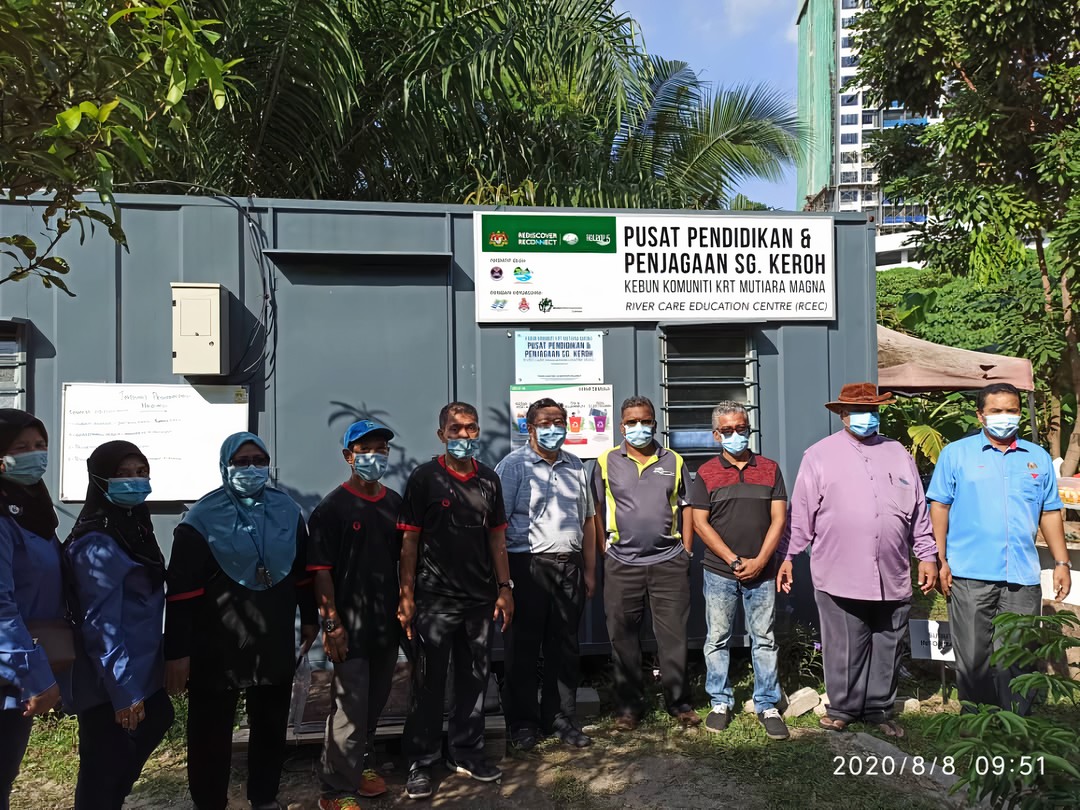 Zuredisham Zulklepli, Chairman of Mutiara Magna Community Garden said, "Since we started the river cleanup and community garden activities, the condition of the river has improved significantly. Our gardening activities have deterred illegal dumping and we have been doing river monitoring activities. As a result, the river water condition has been improving. We are surprised by this improvement and we can even see dragonflies on the river, which is a good thing because dragonfly is a biological indicator that a river is in good condition."
"To date, the communities of KRT Mutiara Magna have planted 49 types of plants including vegetables, herbs, fruits and flowers. We have been working hard to grow these plants and we are able to harvest the fruits and vegetables, which was a great help especially during the Movement Control Order (MCO). Most markets were closed during MCO and this community garden was a lifesaver for us to get fresh vegetables," added Zuredisham Zulklepli.