FashionValet ("FV") is proud to announce that they have joined forces with the Government and The Malaysia Digital Economy Corporation ("MDEC") as one of their e-commerce partners under the Micro and SMEs ("MSMEs") E-commerce Campaign, an initiative under PENJANA's 2nd trust "Propel Business" which kicked off on 30 June 2020 till end September. The campaign aims to encourage local businesses to convert and adopt an e-commerce culture to widen their market reach, which will also help future-proof the economy and build resilience against future aftershocks, such as the recent Covid-19 nationwide restrictions.
Aside from the MSME E-commerce Campaign, the Shop Malaysia Online initiative is implemented as a second initiative under PENJANA that will run from August this year. This initiative is designed to spur economic recovery by encouraging online consumption. FV's contribution here is catered to all Malaysian customers, new and returning, to shop on their platform through 3 main promotions. These promotions encompass FV's new member discounts, cashback vouchers and influencer discount codes where customers will benefit from these offers depending on the selected tiers starting 17 August 2020.
One of FV's core values is to support local businesses and together with MDEC, they hope their participation will contribute to the Malaysian economy.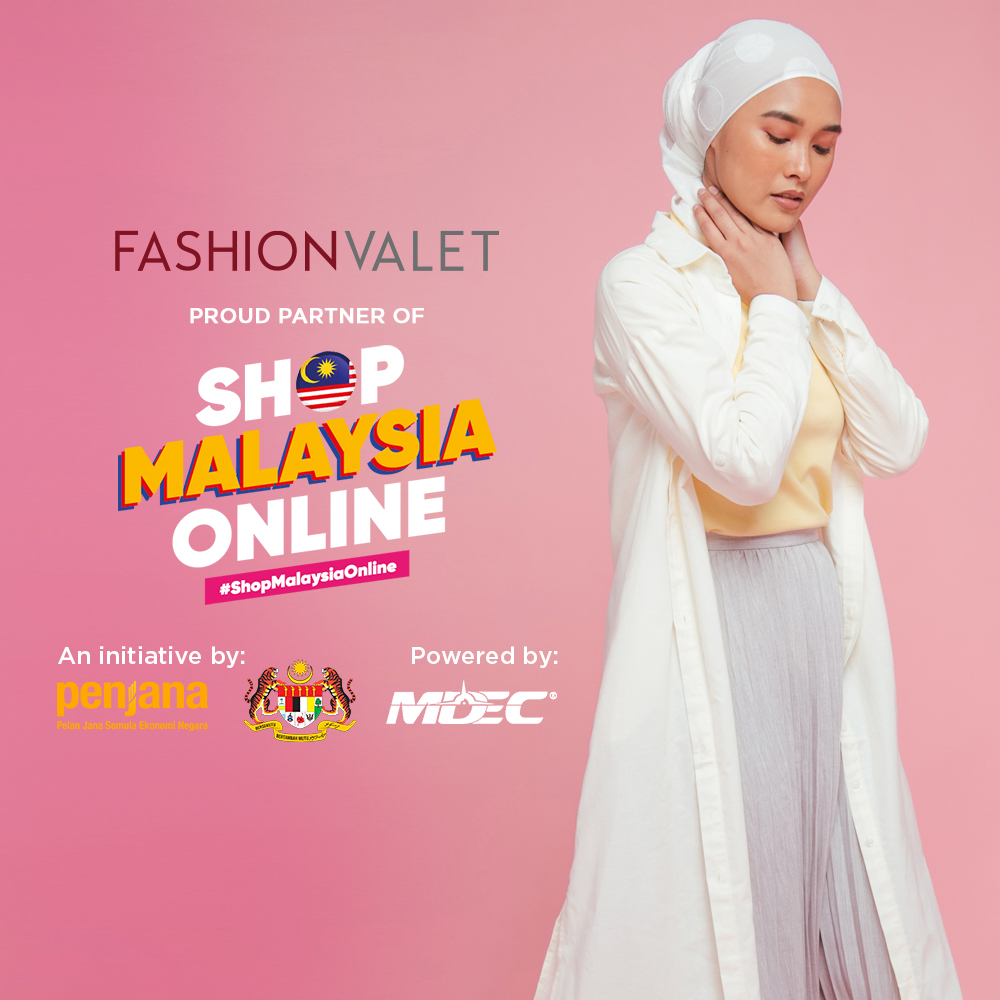 About FashionValet
FashionValet (FV) is the go-to destination for the modest fashion industry. Established in November 2010, FV curates the best selection of fashion and beauty brands under one roof, bridging them to customers all over the world. With a large social media following, FV has built its brand over 10 years being a platform to many modest fashion brands as well as developing their own line-up of house brands.
Having a vision to mainstream modest fashion, FV is often seen as the pioneer in the market with its exclusive collaborations with designers and celebrities. New arrivals happen daily, which keeps the site fresh and always on trend. Started as an e-commerce only brand, The FashionValet Group today has opened 10 retail stores and counting, with the hopes to become the leading omni-channel platform through its constant technology innovations and enhancements.
Visit www.fashionvalet.com or one of their physical stores today!