Smart Farming Boost to Support National Food Security
A discussion to boost livestock productivity to support national food security was initiated between Felda Investment Corporation (FIC), Grant Agri, Xperanti IoT and Archipelago Group - a move to spur a coordinated, national effort to protect Malaysia's food supply and enhance agriculture resilience and sustainability.
The 4 parties have strategically come together to address this national issue; with FIC – the investment arm of FELDA, focused on sustainable growth, Grant Agri – livestock farmer focused on integrated livestock farming, Xperanti – IoT solutions provider with Malaysia's 1st & largest dedicated IoT network, and Archipelago – livestock insurer focused on innovating agriculture insurance. This alliance will collectively provide essential solutions to strengthen and close existing gaps in the agriculture commodity supply-chain, specifically Malaysia's cattle farming - that will contribute towards a resilient ecosystem to safeguard our food supply.
Azlan Mohamed Ismail, the Acting Chief Financial Officer for FIC said, "the Agriculture sector contributes to over 7% of Malaysia's GDP with palm oil being its major contributor. Food production however, comprising crops, livestock and fishery — is still lagging, with a net import of around RM18 billion yearly. A more connected future for the livestock industry can help mitigate the disparity in local food systems and ensure a more nourishing and sustainable food future.
"Clearly, IoT has the potential to improve productivity with proven results in other parts of the world. Its ability to provide data on resources on the farm contributes to conservation too. So, we are looking forward to seeing Xperanti's proven IoT solutions for the local industry and how it can be further scaled," he added.
In the agriculture industry, IoT incorporates advanced solutions to enhance operational efficiency, maximize yield and minimize energy wastage through real-time field data collection, and insights. Data-driven decisions will also enable farmers to efficiently use farm inputs and streamline livestock management, thus, raising productivity.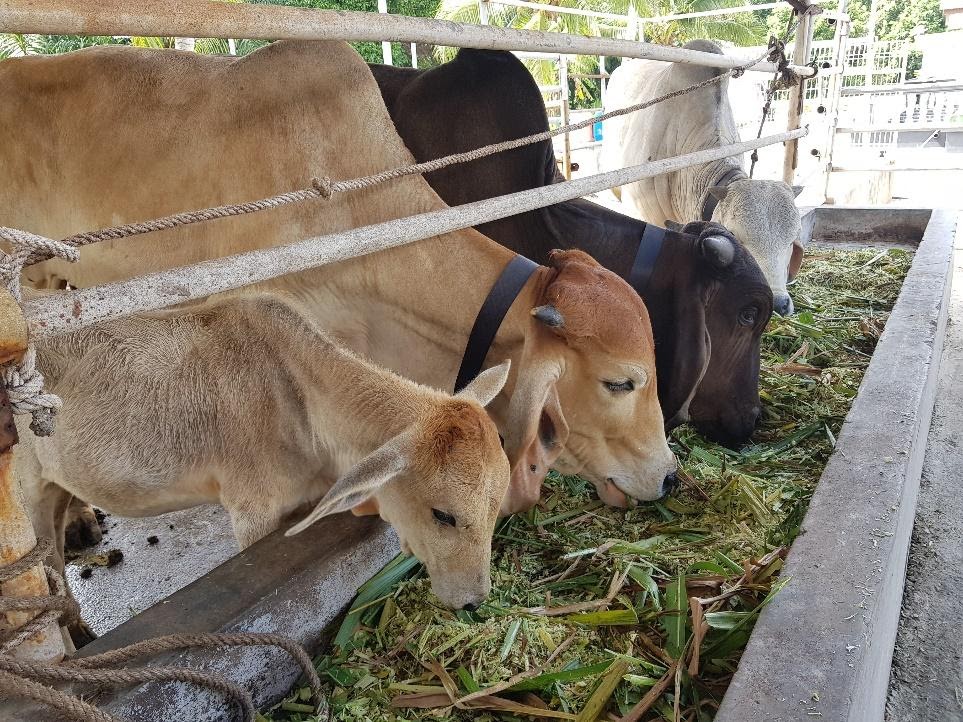 Grant Agri Malaysia's Managing Director, Dato' Abdul Haadi Azhar said, "Malaysia is almost totally dependent on meat importation. Based on 2018 figure comparison, Malaysia imported about RM15 billion worth of animal products and RM274 million of live animals compared to our exports for livestock-based products at about RM6 billion and RM821 million of live animals recorded. We want to reduce this overwhelming dependence on imported meat / cattle."
He further said that Grant Agri will be implementing the IoT solutions for livestock tracking and to have at least 10,000 traceable cattle deployed by 2021, to give visibility and transparency in the industry. From Malaysia, the insured & traceable livestock farming system will be further deployed in Asian countries.
Xperanti's Chief Executive Officer, Vicks Kanagasingam said, "Malaysia's population is already over 32 million and is expected to reach 50 million by 2040. Naturally, demand for food will rise along with expectation for the agriculture sector to produce enough food for the nation. IoT brings possibilities for local farmers to not only address livestock traceability challenges but to also help them optimize their supply-chain through real-time monitoring and data-driven decision making."
"Currently, our livestock production is still inadequate to meet our local demand, with our self-sufficiency ratio of meat at about only 23%. Local production of beef has yet to catch up with demand, due to the challenges and limited capabilities of livestock farming in Malaysia. IR4.0 is already transforming food systems and our readiness to use traceability technologies for smart farming will elevate the agriculture sector, enhancing resilience for food producers, the farming community and the national economy as a whole," he added.
Smart Agriculture solutions include livestock tracking and monitoring which allows farmers to have continuous access to data on stock health, well-being, and physical location. Through an integrated livestock monitoring system, farmers are notified of their roaming cattle's behavior as well provide key insights that enable them to reap greater productivity and livestock revenues. Xperanti's Sigfox-based IoT technology enables farmers to remotely track ruminants, from their farms to the feedlot and to the slaughterhouse. It includes cross-border tracking i.e. from Thailand to Malaysia (any countries with Sigfox network) without additional roaming charges.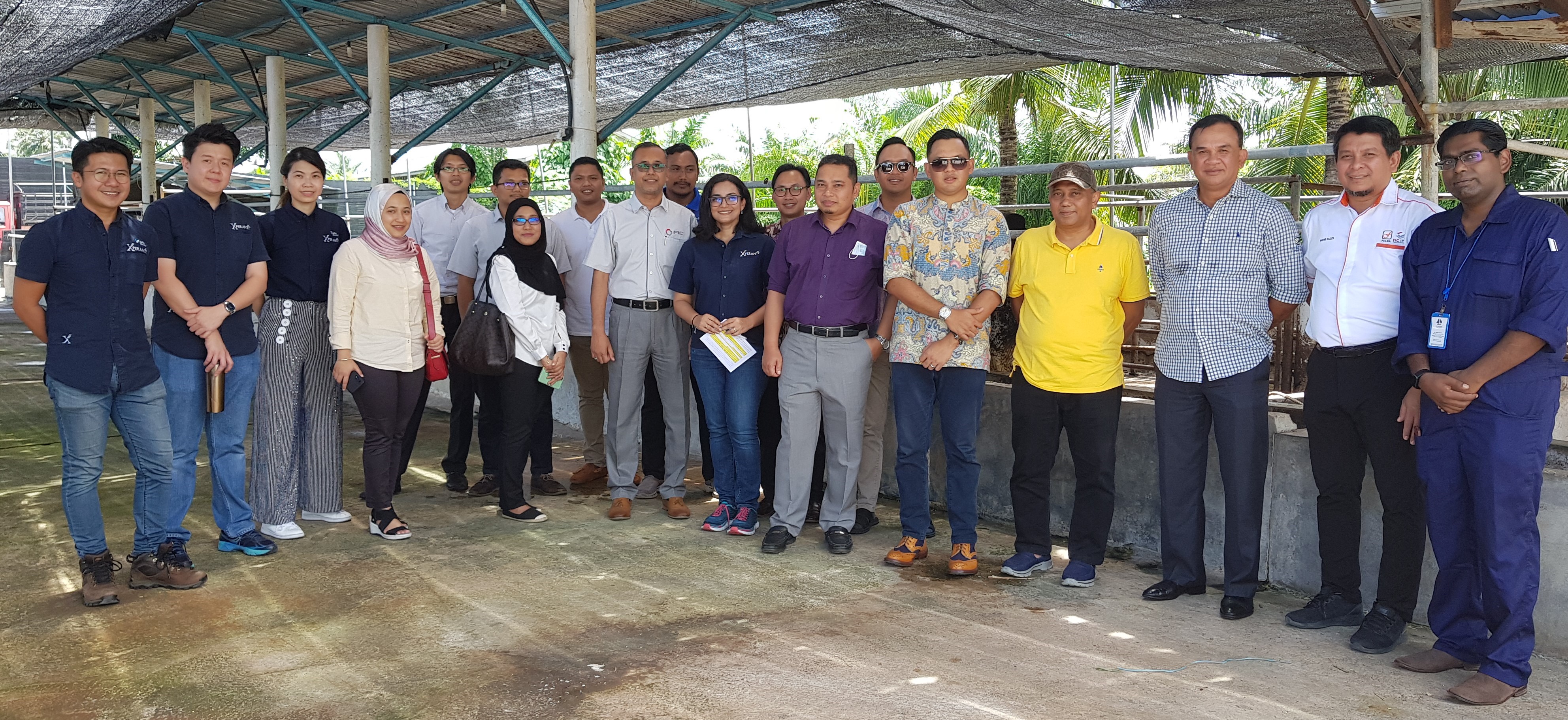 Ian Lim Teck Soon, Group Chief Executive of the Archipelago Group said, "We are looking at supporting the revolution of the protein supply chain and closing the insurance gap for livestock. Food security should not be taken for granted and we want to help build resilience with insurance, implement traceability in more sustainable ways and to support global and national food security initiatives."
APAC is one of the emerging markets for smart agriculture with the market expected to grow at highest CAGR from 2020 to 2025. The strategic synergy between the 4 parties – FIC, Grant Agri, Xperanti & Archipelago – is set to see them pushing the boundaries of agriculture innovation for the benefit of enterprises, government agencies and communities in Malaysia, as well as unifying the digital divide.