Invest Selangor has launched its workforce digitalisation programme, Program Digitalisasi Urus Tadbir Tenaga Kerja (PRODUTK) to assist SMEs in Selangor to adopt Industrial Revolution 4.0 (IR 4.0). TimeTec Cloud Sdn. Bhd. has been appointed as the service provider of this digitalisation program through its smart attendance cloud-based product, TimeTec TA (www.timetecta.com).
The programme offers features such as attendance recording and GPS monitoring via web and apps, scheduling and roster management, temperature reports, contact tracing as well as reports and analytics.
For PRODUTK, the state government will bear a portion of the expenses for the subscription of the workforce digitalisation programme which will enable SMEs to operate more productively.
Selangor exco member for investment, industry and SME Datuk Teng Chang Khim highlighted that the state government realised the importance of helping SMEs to realise IR 4.0 by digitalising their processes, but it is difficult for it to provide a direct fiscal assistance for them to do so.
"However, with a programme such as PRODUTK we could help them digitalise their workforce management as this involves a lower cost," he told the media at the launch of the IR 4.0 initiative.
SMEs interested in the digitalisation solutions offered could opt for a free three-month trial, after which they could subscribe to the system at a reduced rate as low as RM3 per employee per month, if they meet the criteria set forth by the programme.
Eligible for Selangor SME
In order to be eligible, businesses must adhere to the following SME criterias:
Majoriti ownership of the company is Malaysian

Micro small or Medium-sized company with not more than 200 employees for Manufacturing sector or 75 employees for services sectors

HQ address in Selangor
Get more information about the program from the FAQ section.
AVAILABLE FOR ALL SELANGOR SMES FOR FREE UNTIL 31 DECEMBER 2020
Register now anytime between 1 October until 31 December 2020 to enjoy a complimentary subscription of the Workforce Digitalisation Programme for three months. Register now at http://bit.ly/produtk-e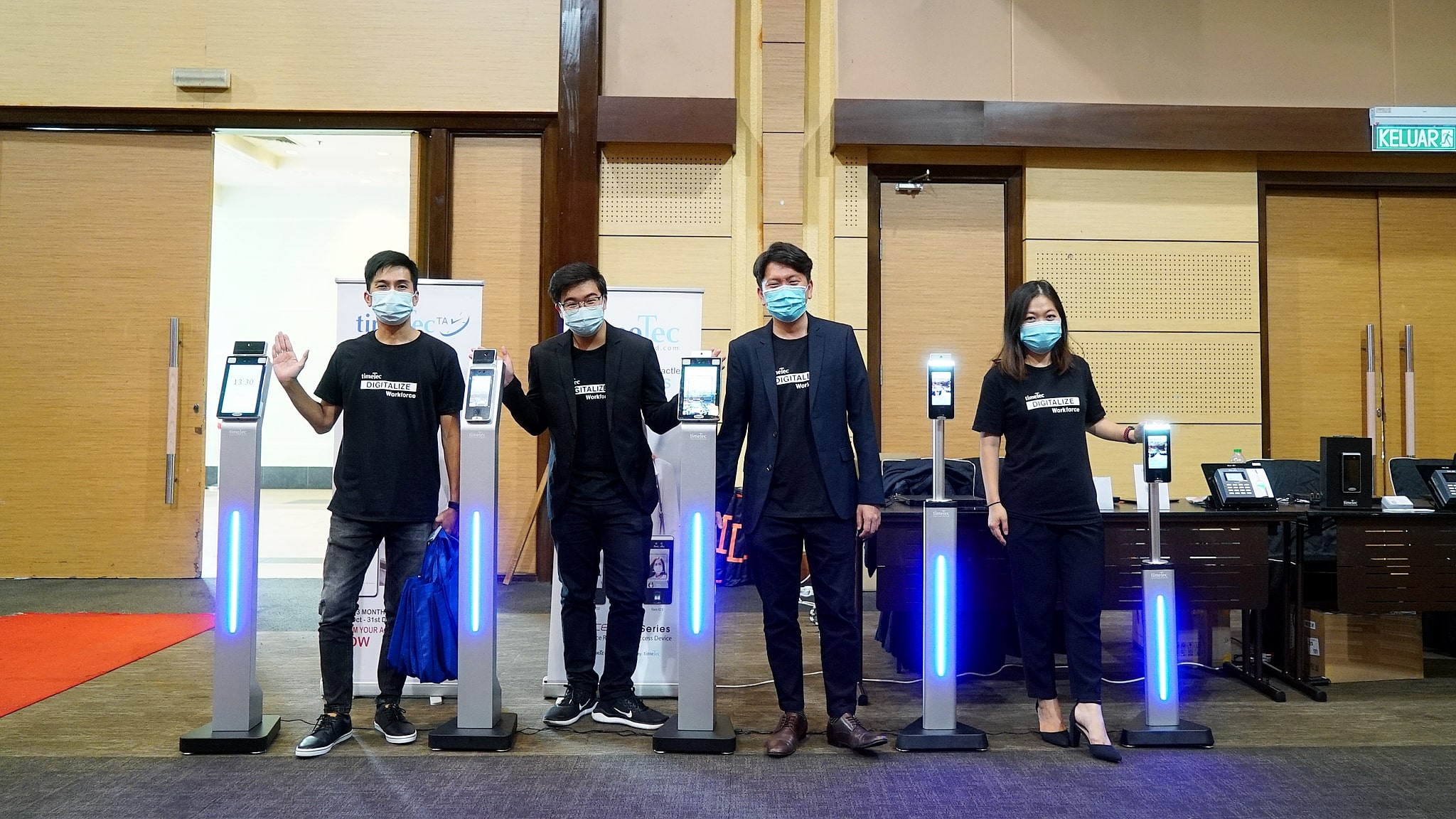 About TimeTec TA, Smart Attendance
TimeTec TA is a cloud-based timekeeping system complete with comprehensive features that incorporate employees' daily attendance and time management issues that are directly correlated with payroll and other operating costs. SMEs can use TimeTec TA to help them improve efficiency, reduce operating cost, enhance productivity and grow revenue. TimeTec TA is available on 2 platforms, Web and App. TimeTec TA web can be accessed through any web browsers for admins to do the settings of various features, schedules and reports, and the App is for the users to clock attendance and for the admin to view some features available such as monitoring, attendance data, and a few reports. Staff scheduling has been a tedious task for companies, and TimeTec TA offers process improvement and automation with a choice of 999 schedules online. All managers have to do is to set the schedules once and use them all year long.
TimeTec TA solution has been in the market around 8 years with a string of renowned clients such as QSR Brands, Central Sugars Refinery CSR, Sunway Constructions, Mamee, Yakult, Adabi, and many more. The versatility and feasibility of the product also attract various international customers from all over the world including from Hong Kong, Dubai, Australia, Qatar, South Africa etc. that are using TimeTec TA as their workforce digitalization tool.