Shinjiru Technology Sdn Bhd (Shinjiru) is one of the first companies to offer web hosting services to businesses in Malaysia since 1998. With more than two decades of experience and sustained growth, Shinjiru remains a Malaysian industry pioneer in web hosting services.
The company is one of the most successful and prominent web hosting providers in Malaysia and currently the nation's one-stop IT solutions provider delivering affordable and steadfast service to more than 50,000 businesses worldwide.
The numerous accreditations Shinjiru attained over the years serve as a strong testament of its long-standing excellence in web hosting and has substantially enhanced the company's brand recognition in the industry. The most recent accolade was in December 2020 whereby Shinjiru was recognised by SME Magazine as one of the award winners for SME100: Malaysia's Fast Moving Company. Shinjiru thrives on assisting other SMEs to grow and providing support as the backbone of the nation's IT infrastructure by providing SME with exceptional web hosting solutions which are considerably essential during the Covid-19 global pandemic.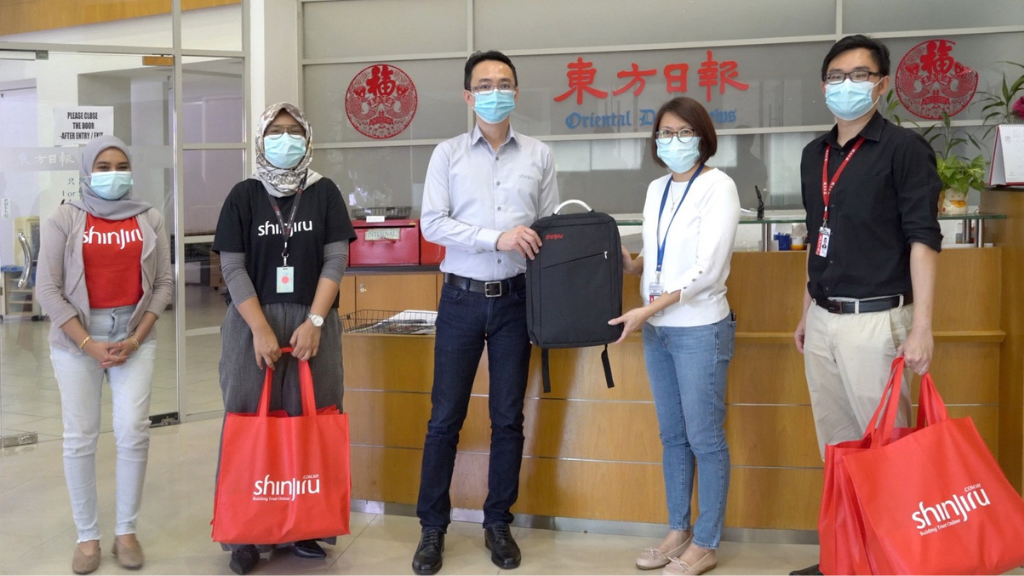 The company played a significant role in helping SMEs adapt during the global pandemic by providing rescue packs, subsidised web hosting services and trainings. In March 2020, Shinjiru launched the Covid-19 Rescue Pack offering 100 free web hosting to small businesses and non-governmental organisations (NGO) to build websites for the purpose of assisting SME to go online to sustain their businesses. Shinjiru facilitated the migration of businesses from offline to online by providing domain name, web hosting and all the requirements needed to build an e-commerce website. Shinjiru emphasizes strongly on training and coaching on the fundamentals of doing business online.
Shinjiru was also appointed as one of the Technology Service Provider (TSP) by Malaysia Digital Economy Corporation (MDEC) to bring businesses online under the SME Digitalisation Grant. This grant is provided by the Ministry of Finance Malaysia as an initiative to facilitate the digitalisation of Malaysian business. Shinjiru supports this initiative by assisting SMEs to apply for the grant and acquire essential digital services to enhance their productivity and competitiveness where the Government offers a 50% matching grant of up to RM5,000.00 per SME.
As a one-stop web hosting solutions provider, Shinjiru offers a wide range of online products and services including Domain Name Registration, SSL Certificates, WordPress and Shared Web Hosting, Website Builder, Website Design, Email Marketing, SEO Marketing, Website Security, Dedicated Servers, KVM and OpenVZ Virtual Private Servers (VPS), Dedicated Servers, Server Colocation, Disaster Recovery, Public Cloud, Private Cloud, Microsoft 365, Office 365 and Microsoft Exchange Online.
All of Shinjiru's products and services are hosted in two data centres in Malaysia: one in Menara AIMS, Kuala Lumpur and another in CX2, Cyberjaya. Both data centres are network-neutral with the densest communications facility in the country. The more co-located networks and businesses there are in a facility, the higher is the mutual exchange of traffic for mutual benefit. Therefore, hosting with Shinjiru ensures the fastest connectivity in Malaysia and around the world.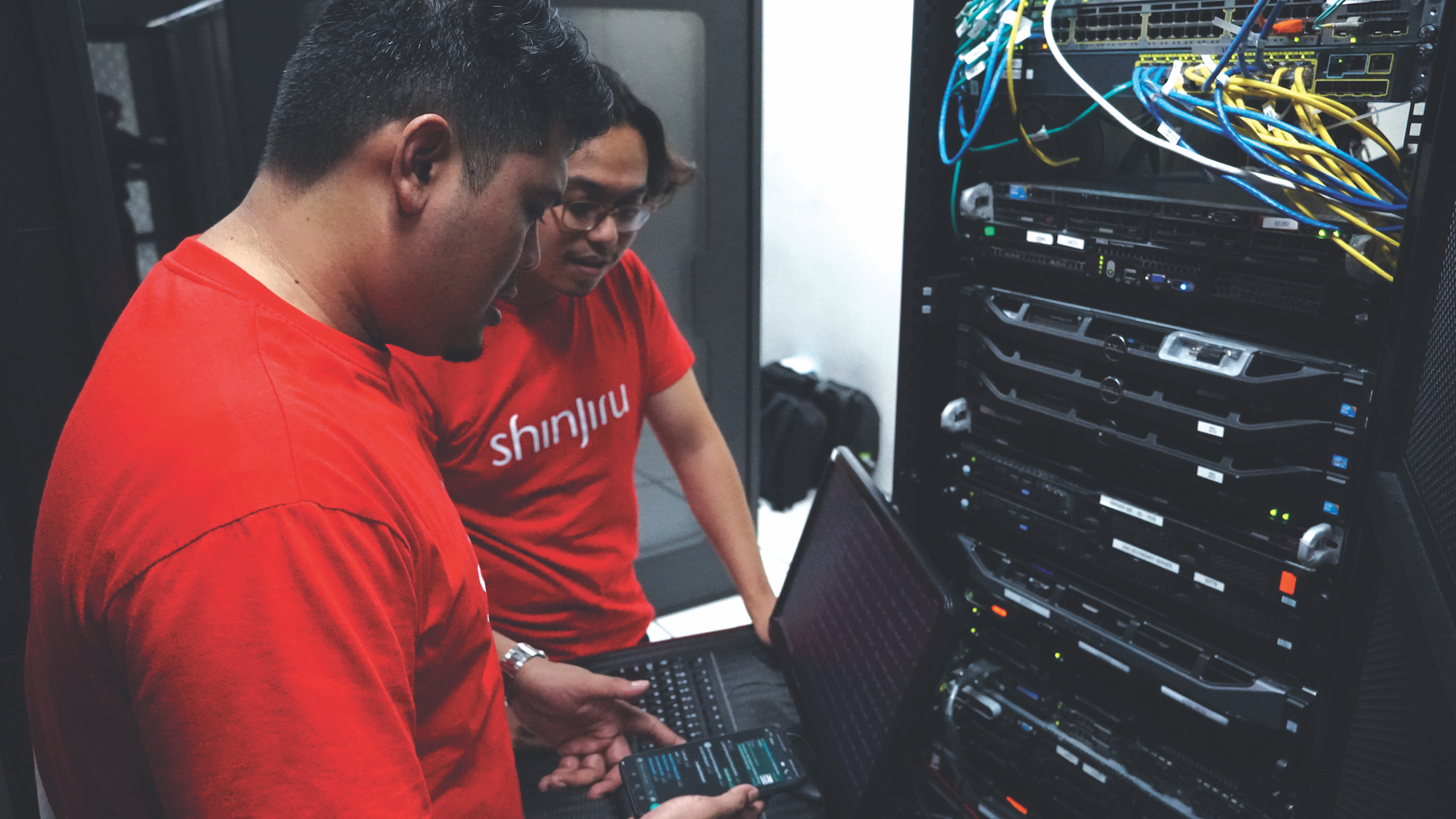 The data centres are built with failover, power redundancy, 24-hour technical support and high security with features such as:
Scalable racks and private vaults

Neat, space-saving overhead cabling system

Room temperature is constantly kept at 20°C and humidity at 50 RH

Robust, uninterrupted power supply with dual power feeds to each rack

Unbroken internet connectivity via full redundancy in access infrastructure

Top notch, 24/7/365 guarded facility with a centralised monitoring system

Rapid detection and suppression of fire

Dual electrical grounding systems for protection against lightning strikes and sudden power surges

Rent scalable racks and private vaults, host antennas on the rooftop. Wide choice of bandwidths from 64 kbps to 2.5 Gbps.
Other Accolades
In 2020, Shinjiru accepted the Global Business Leadership Awards 2020 for Excellence in Web Hosting by the Asia Pacific Business Council for Sustainability. In 2019, Shinjiru received the Malaysia Top Achievers and Global Leadership Awards for Industry Excellence in Web Hosting and the Social Media Excellence Awards 2019.
Shinjiru also achieved MSC Status, ISO 9001:2015 and ISO 9001:2008 Certified for Quality Management System and attained PCI DSS Compliance 2016 which ensures that Shinjiru maintains a secure environment for all credit card processes, data storage or information transmission.
The company is also the first Malaysian company to adopt Microsoft Cloud Azure Pack in 2014, appointed as Microsoft Tier-1 Cloud Solutions Provider (2015) and is ICANN Accredited Registrar (one of only two in Malaysia) since 2003. Shinjiru is MYNIC's Reseller Partner since 2006 and the Official Distributor for cPanel in Malaysia since 2005.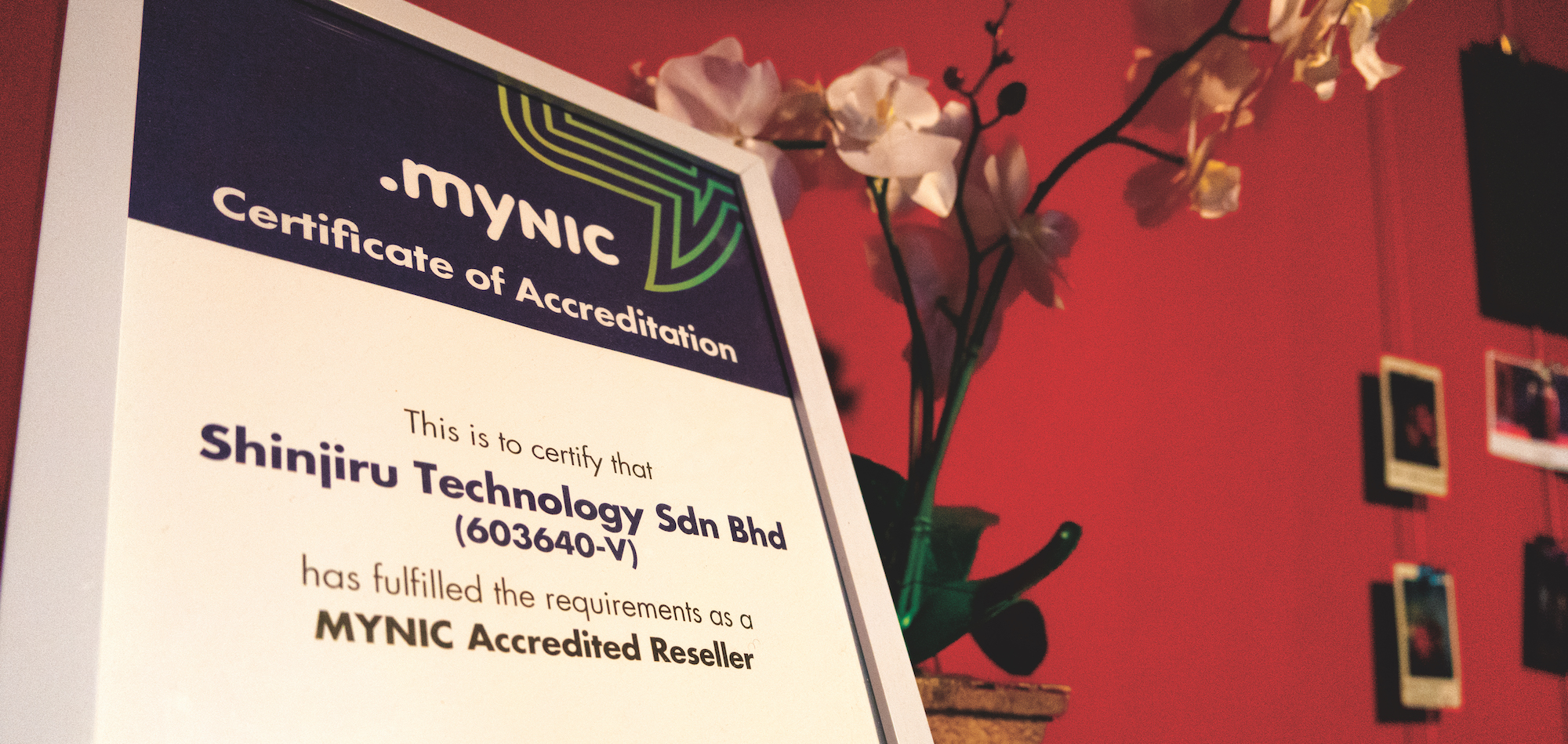 With 23 years of hard work and dedication, Shinjiru has developed solutions for all market sectors and constantly provides leading edge technology in the web hosting industry. Through technological innovations, the company continues to strive in providing its customers new and improved ways of going online.
Shinjiru's mission of "Building Trust Online" is embedded in their corporate culture where customers are placed in the highest regard to promote long-term, steadfast professional relationships and achieve service success based on trust and integrity.
---
This content is provided by Shinjiru Technology Sdn Bhd.
Interested in having your announcements on Malaysiakini? Contact the announcements team at [email protected] or whatsapp on +60 17-323 0707 for urgent matters.