It was 1963 when the humble streets of Jalan Tunku Abdul Rahman in Kuala Lumpur experienced something new.
Frosty mugs, waffles and burgers were the talk of the town as the first ever fast-food restaurant A&W landed on Malaysian shores, making an impactful mark in our history pages as the pioneer within the fast-food industry.
Back then, fast-food restaurants were unheard of and the concept of it as a whole was something completely novel to locals.
Two years later, the first ever epochal drive-in A&W restaurant popped up at PJ Sec 52 New Town, Petaling Jaya and soon paved the way for other fast-food restaurants, which followed suit.
Birthdays and other special occasions were made even more memorable with the brand's mascot, Rooty the bear.
A&W's iconic frozen mugs filled with root beer and topped with vanilla ice cream still remains a nostalgic icon that sets it apart from other fast food chains.
Moreover, A&W's frosty root beer made it the only fast-food brand in the world to produce its own soft drink which cannot be bought from stores.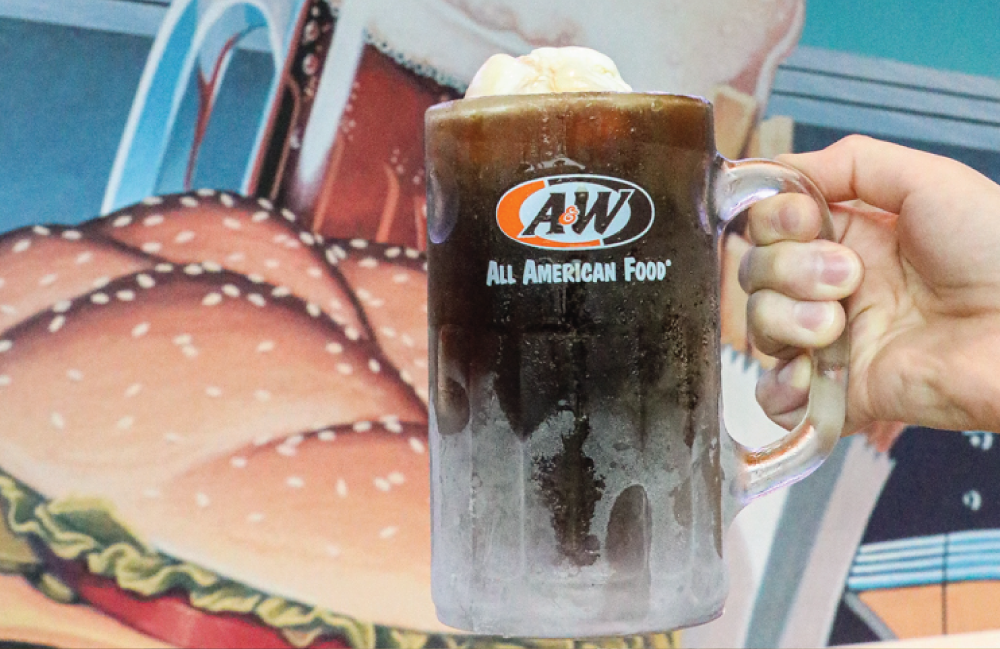 A little trivia – A&W is one of the oldest fast-food brands in the world when Allen and Wright started a Root Beer stand in 1919.
This is a brand that had created deeply-rooted memories for people from all walks of life, with its rich heritage and history.
As time passed, A&W was slowly overshadowed by an ever-increasing smorgasbord sea of fast food options in a highly competitive industry.
Sadly the A&W brand lost its lustre with little done to help the brand relive its glory days, but instead relied on the nostalgic loyal generation to survive. Even its tired-looking outlets and outdated facilities were not upgraded.
In 2014, the writing was on the wall when the iconic PJ Sec 52 outlet was rumoured to be demolished to make way for redevelopment (this store is still operating up to today).
A few other outlets were also forced to close its doors over the years.
However, a glimmer of hope emerged when Inter Mark Resources Sdn Bhd and current A&W chief executive officer George Ang took things into his own hands in a bid to revive the brand and see it flourish once again.
In September 2018, A&W Malaysia was bought over by the 48-year-old, who acquired it from KUB Malaysia Bhd (KUB) for RM34 million.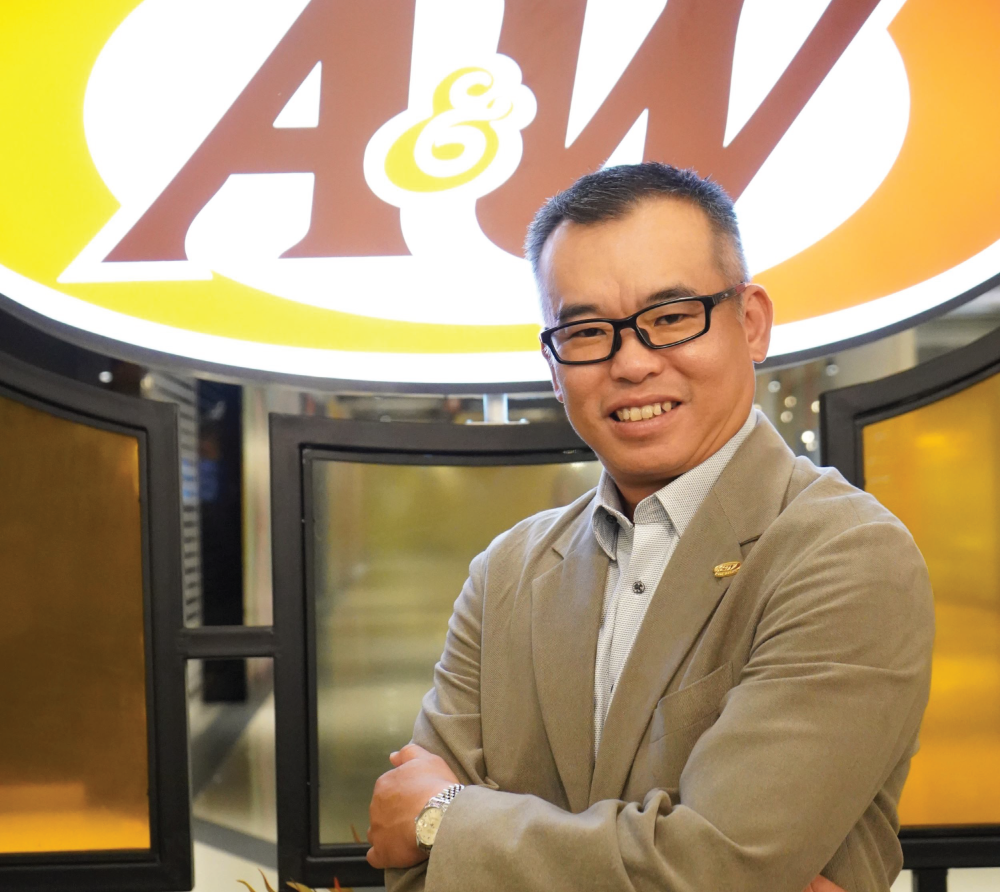 Since then, it has been full speed ahead for A&W.
Ang has a deep-rooted passion for the F&B industry and it all started ever since he was 17 years old where he joined Pizza Hut as a motorbike delivery boy.
The rest, as they say, was history.
From being a cook, waiter, kitchen hand and even dishwasher, Ang's love for the F&B industry only grew as he opened Manhattan Fish Market in 2002 with two of his close friends.
The entrepreneur's latest and most prominent acquisition is A&W, with 30+ outlets which were just about breaking even as the previous owner did nothing to maintain or remodel its premises, so spoilt equipment was seen sitting around the stores.
"Even the service was poor as the staff was insufficient and poorly trained. A&W was also still running on 100% cash terms with no credit card or e-wallet options available, as in other fast-food establishments," said Ang, whose vision is to make A&W the most craved fast food in Malaysia.
He also discovered that the iconic frosty mugs were replaced with ordinary mugs and even paper cups at certain outlets nationwide, robbing fans of the full experience.
When customers complained of the root beer being not cold enough, ice was added into the drink, further diluting it.
One of the first things he did was to repair all broken freezers and replace those beyond repair in order to bring back the frosty mugs at all outlets nationwide.
He also took to improving the quality of A&W's iconic dishes such as the Coney Beef, Coney Chicken, and the Golden Aroma Fried Chicken by ensuring all ingredients are fresh and not frozen.
From only 30 outlets in the country under its previous management, the brand has now grown to 60 outlets to-date, the latest store being opened at G-Village, Desa Pandan on 2nd June despite the challenges brought about by the current Covid-19 pandemic.
"We have very aggressive expansion plans to help the brand grow and change its image to be more fun and trendy to enable us to compete with the other brands out there.
"There are a lot of plans in the pipeline including opening a total of 100 outlets by 2023 by allocating up to RM25mil as capital expenditure in the next 2 years to strengthen the brand and its operations in the country," said Ang,
"Our growth plans for the next few years will be opening up more stand-alone drive-thru units and shop-lot stores where we can have longer trading hours and easier access for delivery riders. We will also open up more A&W Express units to provide convenience for our fans who are craving for coneys or RB Floats. A&W is all geared up to chart a new course in Malaysia's history pages with our guests creating new memories and stories to last a lifetime," he said.
Ang also further assured Malaysians that everything about A&W has improved, from the look and feel of the outlets to the food served on its menu as it strives to make a comeback.
"The challenge now is to make plans which will revolve around engaging a generation of discerning consumers and at the same time retain our loyal guests who grew with the brand.
"Change is inevitable and we need to constantly be innovating and improving in the months and years to come," he said.
To stay relevant, the new and improved express units in shopping malls offer items like Waffle-to-Go, Mashed Potato in Coney sauce and an array of different heritage Coneys like Chicago Coneys and Boston Cheese Coney.
One of the key changes is also the new design stores. The new A&W stores have a state-of-the-art new retro look, the first one opening at Seventeen Mall in Section 17, Petaling Jaya complete with a jukebox and bar seats. The new retro-looking store but with a modern American diner feel has been such a hit with its fans that a large fast-food chain actually copied the idea to also go retro!
Instagram worthy outlets like these are poised to bring in a new generation of guests while at the same time rendering a sense of nostalgia to its older customers by reliving past memories of the '60s, '70s and '80s.
"We want to bring back the good old days and conceptualise on A&W's rich history and heritage which dates back to the 1960s.
"It is our hope that A&W remains a well-loved brand among Malaysians for many generations to come," Ang said.
For more information: https://m.facebook.com/AnWMalaysiaOfficial/
-------------
Source: A&W Malaysia