FitXcapes began with a goal - bringing work-life balance to everyone. It all started when I was working at a gym in the membership department and each time a member would want to discontinue their membership was simply because they had no time. Too much overtime at work, not enough time at home, in need of a social life and the list goes on.
When the statistics show that Malaysians don't have a work-life balance, why not we try to introduce this culture into companies and institutions creating a healthier and stronger workforce and everyday life.
For a young company, we were doing pretty well. It was all hands on deck. Our team building programmes, workout sessions, things were on a roll until… the COVID-19 hit us with full force.
Back in March 2020, unfortunately, we had to let go of more than half our staff to keep the company going. Our revenue had dropped by 90% due to event cancellations and postponements. By May 2020, we were on the brink of shutting down all our operations.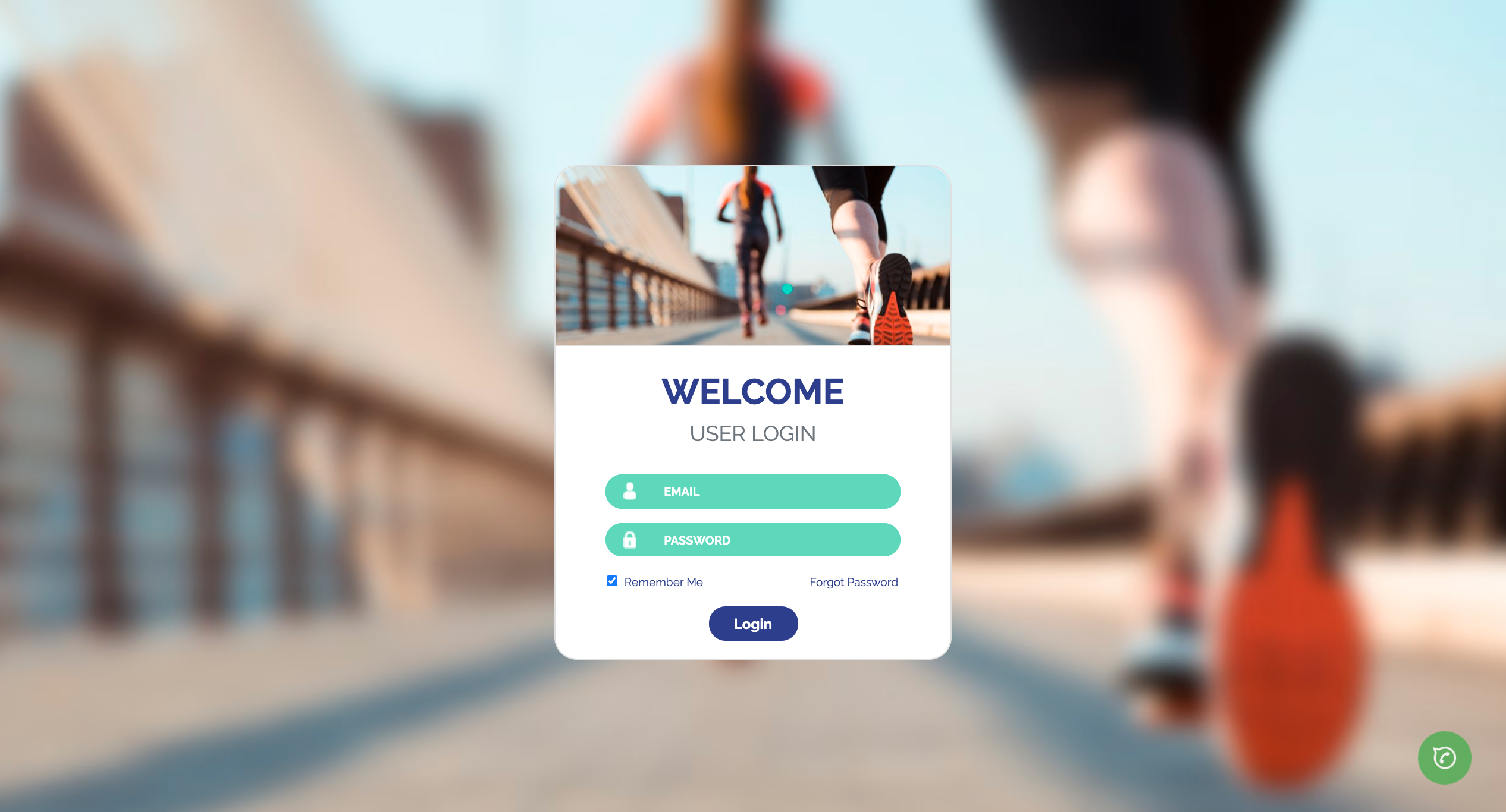 Before the COVID-19 pandemic, FitXcapes was already in the midst of designing a web-based software that was supposed to launch in 2021. Due to the hard-hit of the pandemic and business changing and adapting so rapidly, we too had to pivot in the same direction and set in motion to become a step ahead of the rest. This is when we had to speed up the design process and have the FitXcapes web-based software online pronto!
This was a great advantage for Fitxcapes to penetrate the market even more as the world had gone virtual. Over time, the Fitxcapes web-based software has been going through trials and errors allowing us to design the platform according to the needs of our clients. Listening to what the client needs and wants in solving their problems is what helped build the platform to where it is today and it will only improve the more we learn from HR managers and company employees. It's all in the data that we study and materialise bringing better user and HR experience.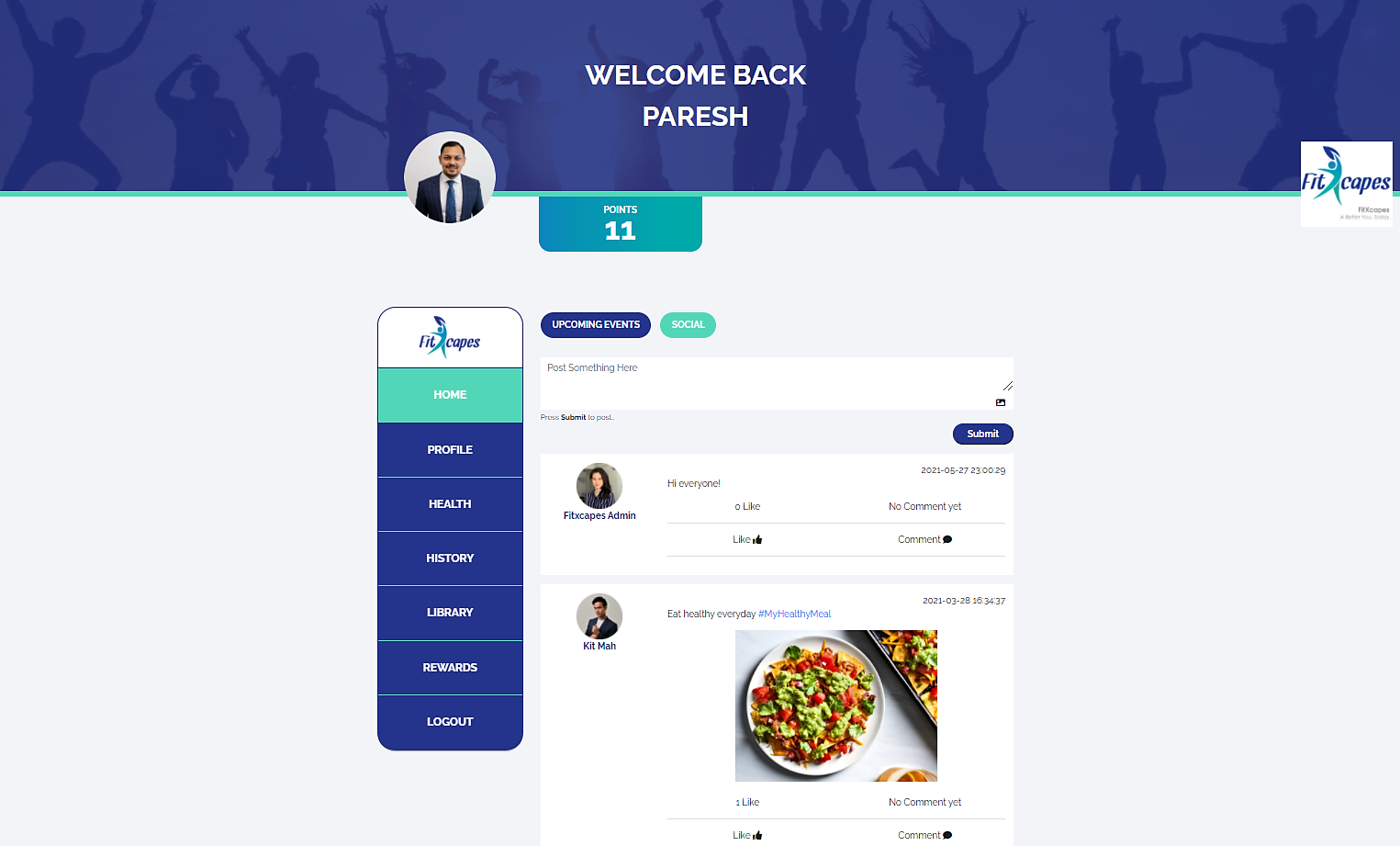 From corporate solutions, we dived down to a more narrow perspective of health and wellness. The pandemic wasn't only affecting businesses, it was also impacting individuals. FitXcapes partnered up with fitness enthusiast and nutritional medicine practitioner, Kit Mah, and together we created Age Rewind - a personalised health programme based on your blood markers. From blood tests and consultations to personalised plans and supplements, FitXcapes can now provide individual services.
We joined MaGICs Virtual Global Accelerator Programme where we were exposed to far more than we expected. Signing up at the very last minute, we weren't sure that we were even going to be accepted into the programme. But little did we know, we woke up to an awesome opportunity to be part of something bigger than ourselves.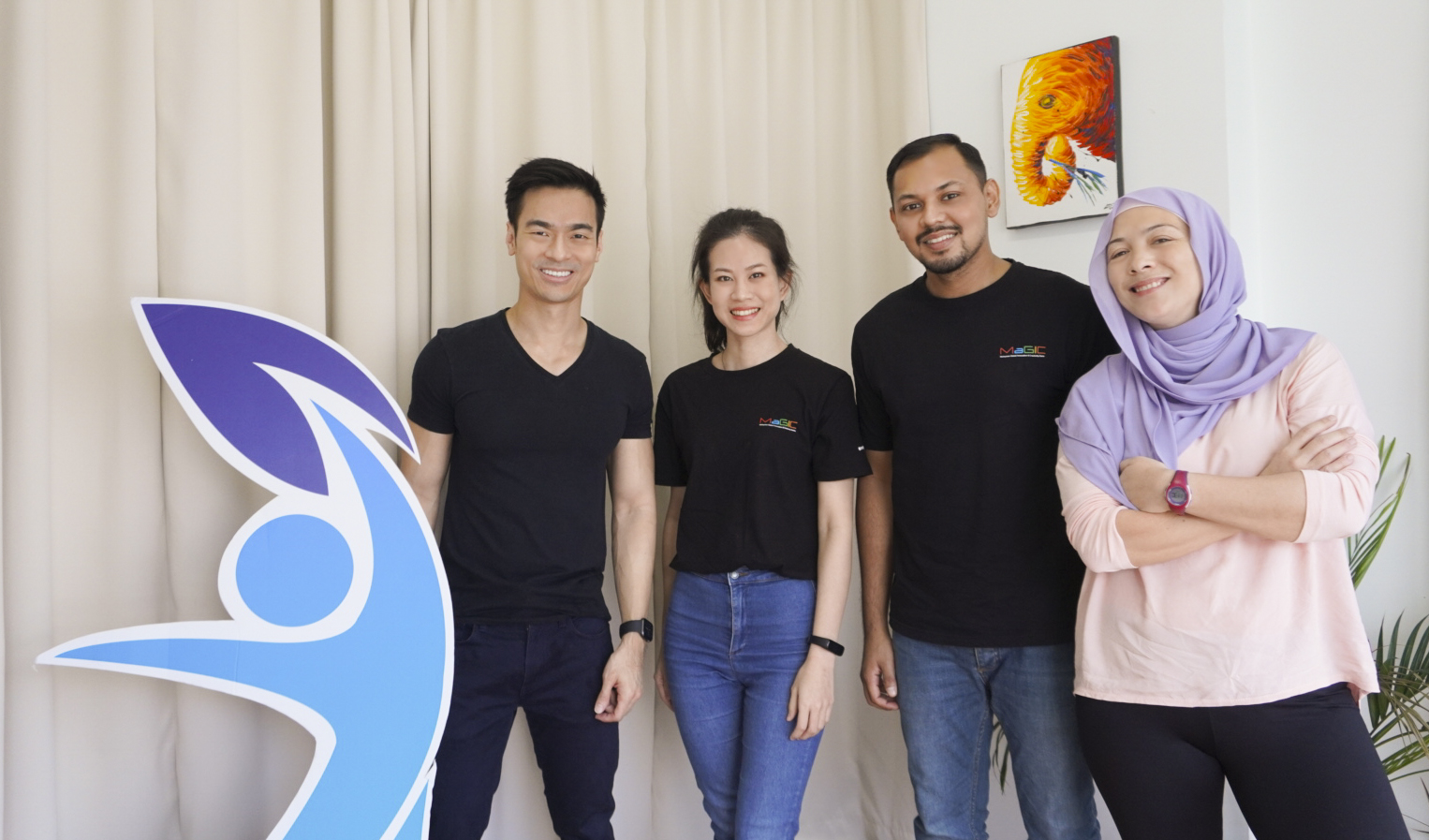 We had an amazing 3 months filled with mentorship programmes, live sessions, pre-recorded sessions, studying and discussions with fellow peers. We must admit, the journey wasn't easy but the struggle and sleepless nights were well worth it. The community and the ecosystem of MaGIC brought so much value to all attending startups and seeing where our peers are today brings so much pride for just being part of the same programme as them. We look forward to possible collaborations with a handful of our fellow startups in the near future. The MaGIC team themselves are extremely proactive and constantly giving opportunities to startups like FitXcapes.
After our GAP programme, things picked up for us. Our revenue rebounded and showed a strong 30% growth. We have yet to reach our peak, however, we could never be more grateful for all the knowledge and mentorship we were given along the way. Even though the GAP programme was virtual, MaGIC did all that they possibly could to give us the best experience and we commend MaGIC for all that they have done for us all.
Today, employee wellness has become a key focus in many of the world's most successful businesses and is a vital part of their business strategy. We at FitXcapes strive to bring the best to our clients by providing powerful and engaging programmes that will help people make big changes which will not only create personal growth, it will also create a tighter bond within the workforce.
---
This content is provided by Malaysian Global Innovation & Creativity Centre.
Interested in having your announcements on Malaysiakini? Contact the announcements team at [email protected] or whatsapp on +60 17-323 0707 for urgent matters.