Malaysian fintech startup MoneyMatch [www.moneymatch.co] announced today the successful closing of its Series A fundraising round totaling MYR 18.5 million [approximately USD 4.5 million] over two tranches, initially led by Cradle Seed Ventures in 2019 and now been closed with KAF Investment Bank leading the second tranche earlier this year, subject to final regulatory approval. As part of the fundraising round, MoneyMatch also secured a venture debt facility under Malaysia Debt Ventures' Technology Startups Funding Relief Facility.
Founded in 2015 by former bankers Adrian Yap and Naysan Munusamy, MoneyMatch was amongst the first batch of fintech startups enrolled into Bank Negara Malaysia's Financial Technology Regulatory Sandbox in 2017, and successfully graduated to become a full licensee under the Money Services Business Act in 2019. Since then, MoneyMatch has scaled up to serve over twenty thousand individuals and over three thousand small and medium enterprises (SMEs) in Malaysia whilst also expanding operations to Australia and Brunei, with total transaction volumes exceeding MYR 2.3 billion [approximately USD 500 million] since inception.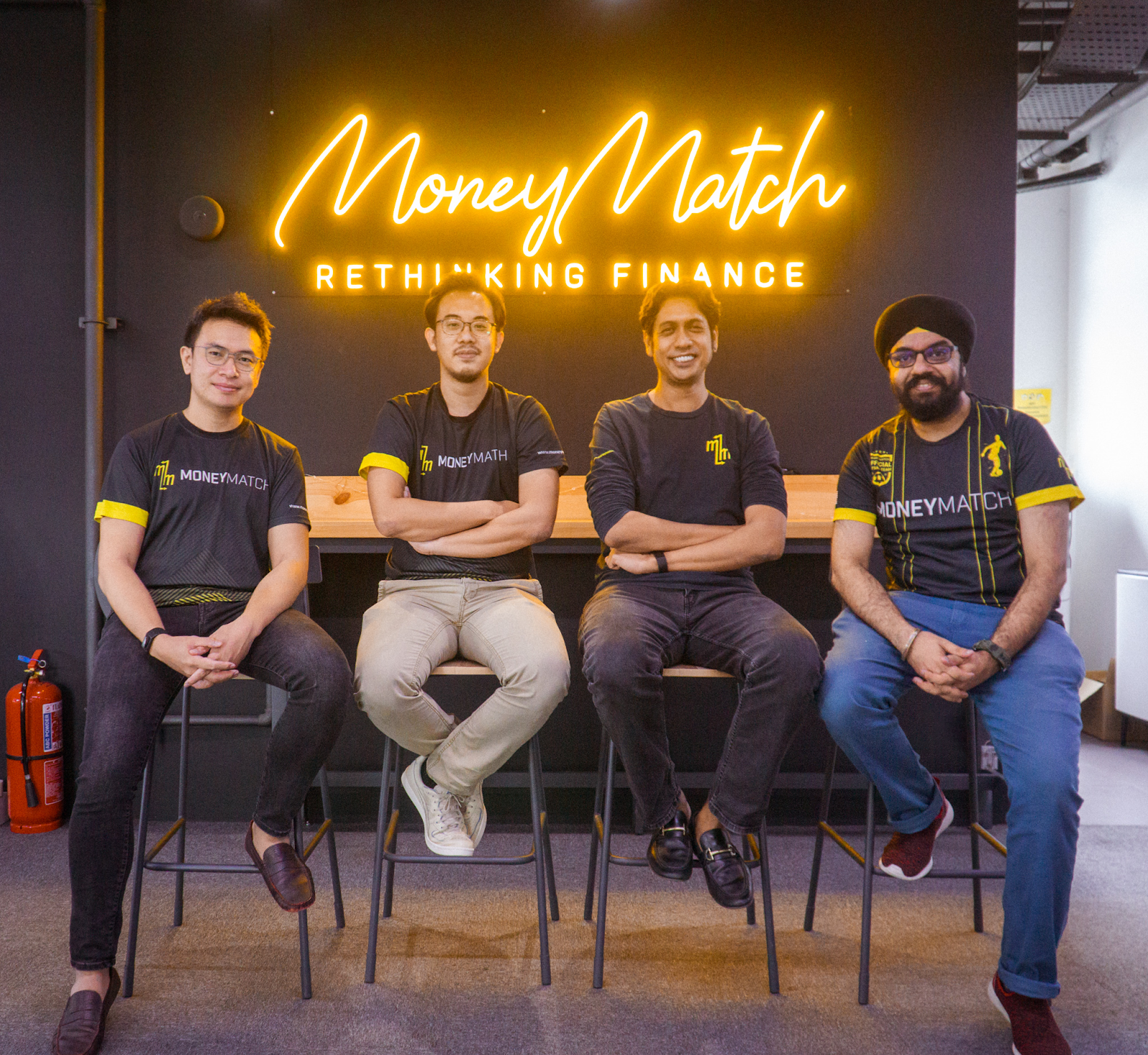 Since starting operations in mid-2017, the startup has since grown to over 70 full time employees spanning three jurisdictions and winning multiple fintech awards. MoneyMatch claimed that it has managed to thrive despite the ongoing global pandemic and stringent domestic lockdowns with its digital payments business hitting record transaction volumes in recent months, riding the trend of growing acceptance of fintech providers even amongst traditional SMEs who now, more than ever, are eager to reduce their costs and optimize their processes with digital services.
Fresh off the recent funding round led by KAF Investment Bank, MoneyMatch has stated that it is looking to further expand its presence to Singapore and Hong Kong by year end, along with allocating additional resources to Malaysia's northern and southern regions as the startup looks to ramp up its presence both nationally and internationally. The startup has also announced that they will be participating in the local digital banking scene, with multiple consortiums looking to leverage off MoneyMatch's proprietary cross-border payments network, which offers greater value and speed as compared to traditional banking alternatives and with validation from tens of thousands of individual users and SMEs.
Adrian Yap, the CEO of MoneyMatch, said, "We are incredibly excited to bring KAF Investment Bank into our family and with their strong reputation in the financial markets and investment circles; this further validates our disruptive business model as we look to scale up now with new fintech product launches and overseas expansion in the coming months. We are also really excited with the upcoming opportunities with digital banking opening up and will be working together with our investors to grow in this space."
---
This content is provided by MoneyMatch Sdn Bhd.
Interested in having your announcements on Malaysiakini? Contact the announcements team at [email protected] or whatsapp on +60 17-323 0707 for urgent matters.