KUALA LUMPUR, 29 July 2021 – For Aspen Glove Sdn Bhd (AGSB) managing director Iskandar Basha Abdul Kadir, the key to success in today's business environment is innovation.
"Innovation is similar to the air that we breathe. In order to be able to compete and be relevant to what we are doing on a daily basis, innovation needs to transcend into the whole organisation. Everything is constantly changing in today's world and we need to change along it. Preferably, by quantum leaps rather baby steps. Such technology offered by SAP, allows us to grow by leaps forward," said Iskandar Basha.
He said this during the SAP SAPPHIRE NOW in 2021 virtual event held recently.
Aspen Glove is a joint venture between Aspen (Group) Holding Limited, a Malaysia-based property group listed in Singapore Exchange (SGX) since 2017; and CMY Capital Sdn Bhd, a world-renowned investment holding company.
As a new player in the industry, Aspen Glove is up against industry players who have several decades' worth of experience. Iskandar Basha said that it was necessary for Aspen Glove to distinguish itself from its competitors in order to survive.
"The production lines have to be automated, the planning system need to use ERP (enterprise resource planning), and here is where we implemented SAP. This industry used to be a very manual industry, but now we have automated the processes end-to-end, where the capability is available," said Iskandar Basha.
"Many have looked into this industry's processes and some had commented that the processes involved are quite archaic, so they tried to innovate it and offer their services. In Aspen Glove, we are ready to embrace the changes, though there is a cost to that, we know that in the long run, the unit cost will reduce as the productivity increases tremendously," he added.
Aspen Glove's focus on automation is in line with Malaysia's Industry4WRD policy, which aims to attract stakeholders to shift towards Industry 4.0 applications and technologies, creating a holistic ecosystem to support the adoption of Industry 4.0 by industries, and enable the holistic transformation of the manufacturing sector to increase and strengthen productivity and cost efficiency.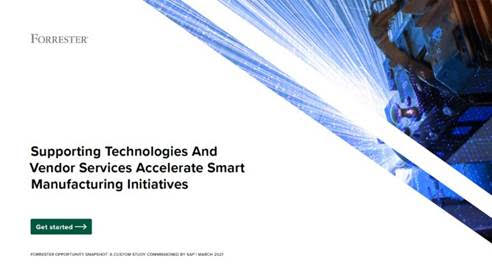 As a newly set-up line of business with no legacy systems, Aspen Glove needed a strong partner to advise the company on the best practices in the manufacturing industry and implementation methodology.
"We are now living in an era where technology drives everything else. We have to be at the forefront of embracing technology. In that aspect, we thought the best way to do this is to bring about the best-in-breed. We cannot do everything ourselves, so we engage experts – whether in terms of services or products or solutions – and we get a good symphony going."
Hence, Aspen Glove selected SAP's S/4HANA Cloud – Private Edition as the ERP for its new glove manufacturing plant in Kulim Hi-Tech Park that will be running 96 productions lines.
Iskandar Basha said that SAP and its partner ecosystem had demonstrated strong manufacturing best practices and glove industry knowledge, thus enabling Aspen Glove to be able to focus on business objectives, rather than maintaining the ERP system, as well as shortening the sales cycle and helping in the company's decision-making process.
"With regards to digital transformation, we see that's how life has changed, especially under the Covid-19 environment, where we are saying that everything that we do has to be tracked," explained Iskandar Basha.
"In order to fulfil that kind of expectation, whether it's just ordering food or services or online procurement and so forth, we are indirectly saying that we want to have visibility. In that sense, our digital transformation is aligned with that; how we can bring about the tools, such as SAP's solutions, in order to have an online, real-time system, so that information is dispersed to as many people as needed and decisions can be made as quickly as necessary.
"We are also mindful of our roles in influencing our supply chain. So, we are drawing in all of our suppliers to upgrade, innovate, and automate. We became the anchor in what we call our 'vendor development programme'; so as we grow, we want them to grow together with us, but they must also innovate themselves and upgrade the technologies that are in their lines of businesses so that we can all integrate."
Iskandar noted that for Aspen Glove, success has always been about its customers' feedback.
"We want our customers to only desire and choose our products; that's the benchmark we are aiming for. In order to achieve that, we are at the forefront with regards to offering gloves that are better that those from the best producers."
Meanwhile, SAP Malaysia managing director Hong Kok Cheong described Aspen Glove as a 'visionary leader', who has adopted a strategic 'digital-first, data-driven' approach in its transition to become an intelligent enterprise. "Aspen Glove has successfully moved beyond smart manufacturing in factory with its Industry 4.0 initiatives, connecting production with end-to-end process execution across the supply chain – so it can reach a new level of connectivity and adapt to change on the fly," said Hong.
"Hence, Aspen Glove is able to revolutionise the quality, customisation and speed of delivery to meet the customer demands of today," concluded Hong.
Source: SAP Malaysia
---
Interested in having your announcements on Malaysiakini? Contact the announcements team at [email protected] or WhatsApp on +60 17-323 0707 for urgent matters.