Acclaimed cat food brand, ProDiet®, will be launching its latest addition in the Delizios® series, aiming to offer a sustainable method of nourishing your beloved pet cat. Introducing Delizios® Mousse, the ultimate luxurious indulgence fine dining for cats that utilizes human-grade ingredients for your furry sibling.

Crafted with exquisite flavours, namely Tuna, Tuna Katsuobushi and Tuna Chicken, Delizios® Mousse aims to provide a unique fun feeding experience like no other when it comes to cat food. Specially dedicated to cat lovers, Delizios® Mousse consists of two layers of filling to bring out an ultra-sensation of taste at each lick.
Consisting of ingredients such as 100% MSC certified Tuna White Meat, Tuna Whole Loin and even Tuna Red Meat, it is sure to be an indulging experience for your felines.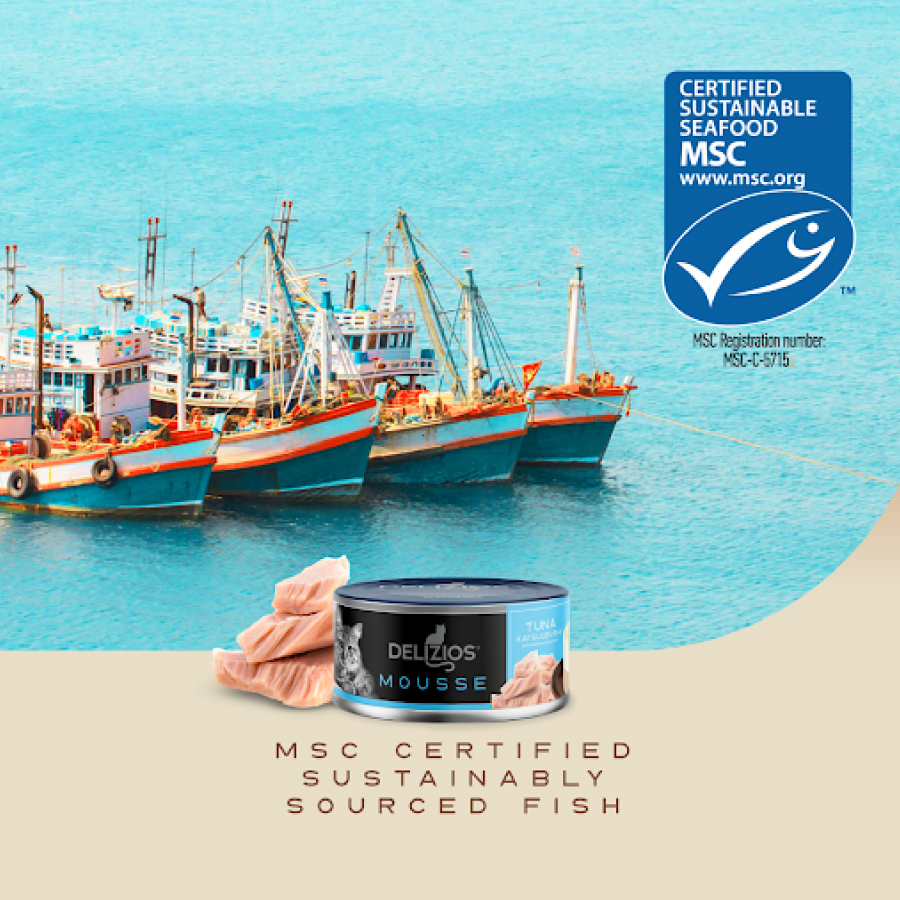 Delizios® Mousse prides itself on sourcing its fish sustainably, as they are internationally certified by MSC (Marine Stewardship Council). This allows you to buy with confidence knowing you are doing your part in protecting a whole ecosystem for your pet.
Besides being a meal your pet cat would adore, Delizios® Mousse also comes with immensely high nutritional values, such as healthy fur and skin, good vision and easy digestion. Delizios® Mousse also has no artificial flavouring and colouring.

Delizios® Mousse is suitable for cats of all ages. Its ultra-soft and finely blended mousse texture allow optimum nutrients absorption for kittens while increasing the appetite for more nutrient intake and hydration in adult, pregnant and lactating cats.
Delizios® Mousse will be exclusively launched together with Shopee on the 20th of September, with many prizes just for you. Together with the launch, a ShopeeLive session will be held to share the benefits of Delizios® Mousse.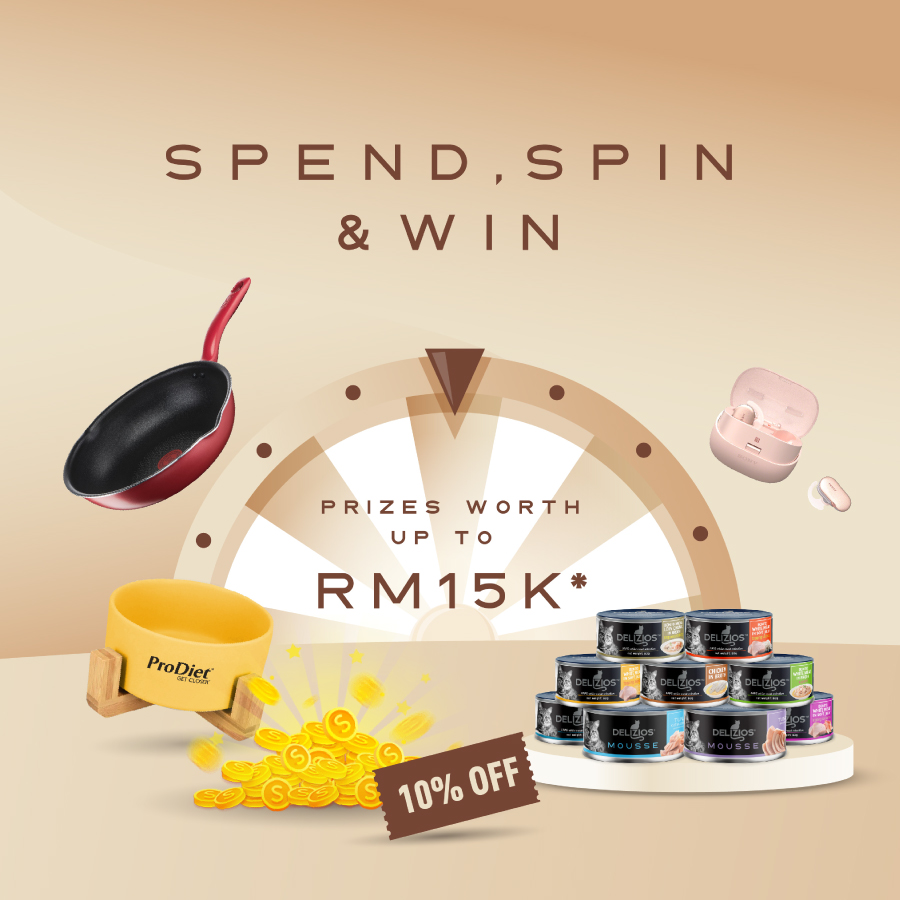 Also, various bundled sales can be found on Shopee as well, for you to snatch your pet cat's favourite meal all for a discounted price. On top of that, spending on Delizios® Mousse in Shopee allows you to spin & win prizes worth up to RM15,000, with prizes from brands such as Tefal, Sony, Shopee Coins and more! Stay tuned here.
To learn more about Delizios® Mousse, please visit the following links:
Delizios Social Media Pages
Website: https://www.delizios.com.my/
Facebook: https://www.facebook.com/deliziosMalaysia/
Instagram: https://www.instagram.com/deliziosmy/
Shopee Official Store: https://shopee.com.my/prodiet.os
ProDiet Community: https://www.facebook.com/groups/257170925568717
---
This content is provided by Pet World Nutritions Sdn Bhd.
Interested in having your announcements on Malaysiakini? Contact the announcements team at [email protected] or WhatsApp on +60 17-323 0707 for urgent matters.