The advancement of technology, coupled with forward thinking has definitely propelled Aoikumo past the gloomy scenario caused by the pandemic, enabling it to scale a 229% growth between 2019 and 2020.
"For this year, we have been hovering at about 30% but we are expecting a 50% growth at least, considering the current situation in Malaysia, as well as the Southeast Asia region," said Kevin Nair who is the Founder, and Technical Lead of Aoikumo.
The first full cloud-based system was introduced into the market in early 2018 and was popular within the beauty and aesthetics industry. The solution was used by some of the most prominent brands within the Asia Pacific region including Malaysia, Indonesia, Singapore and Thailand. In the last six months there has been a surge in client growth in the medical aesthetics sector bringing its total users to 2,300, to date.
"We have launched our customer booking app called MeTIME Wellness that is available for download from the app store. This app is built specially for all our subscribers' customers allowing them to make bookings online, view account history, promotions and so forth. They would also soon be able to make purchases over the app and collect points for rewards too."
In elaborating about the system updates, Nair said "Aoikumo now includes the Medication and Prescription feature, along with reports related to the Health Ministry's requirements. The Doctor Case Notes module was also tweaked to make it more robust and friendly. Another app called kumoSan was released early this year as the market opened, helping businesses within the industry to capture the clock-in and clock-out of their employees and for them to better manage appointments, commissions, and tasks. kumoSan is now integrated with MeTIME Wellness as well, so when a customer books a service through MeTIME Wellness, employees will receive booking notifications live on their kumoSan app, allowing them to confirm, reject or reschedule the booking."
That's not only it. The team recently released a new product that serves the dental clinic industry called kumoDent (www.kumodent.com). Running on the same single platform, considerable technical changes were made to ensure it conforms to the flow of a dental clinic practise while not interrupting users within the Beauty and Aesthetics line.
Acknowledging the slow pace induced by COVID-19, Aoikumo still expects a growth to at least 4,000 users by the end of this year. It has beefed up its sales team and increased marketing budgets to achieve it. The target is within reach, Nair says, with the launch of kumoDent and MeTIME Wellness.
"The pandemic has driven more businesses into digitalisation. While the adoption rate among clinics is a little slow, more and more aesthetic and dental clinics are looking for a proper system to use.
"Many systems brand themselves as full-cloud but most are not. We provide a full-cloud solution alongside a long-term partnership to ensure the system stays relevant in the business for many years to come.
"Instead of managing daily operations that can be automated, we want businesses to focus on their growth, to leverage on our product and expertise as software developers," Nair says. He reiterated that the team is always updating themselves, the platform and apps according to market changes and requirements in efforts to remain relevant.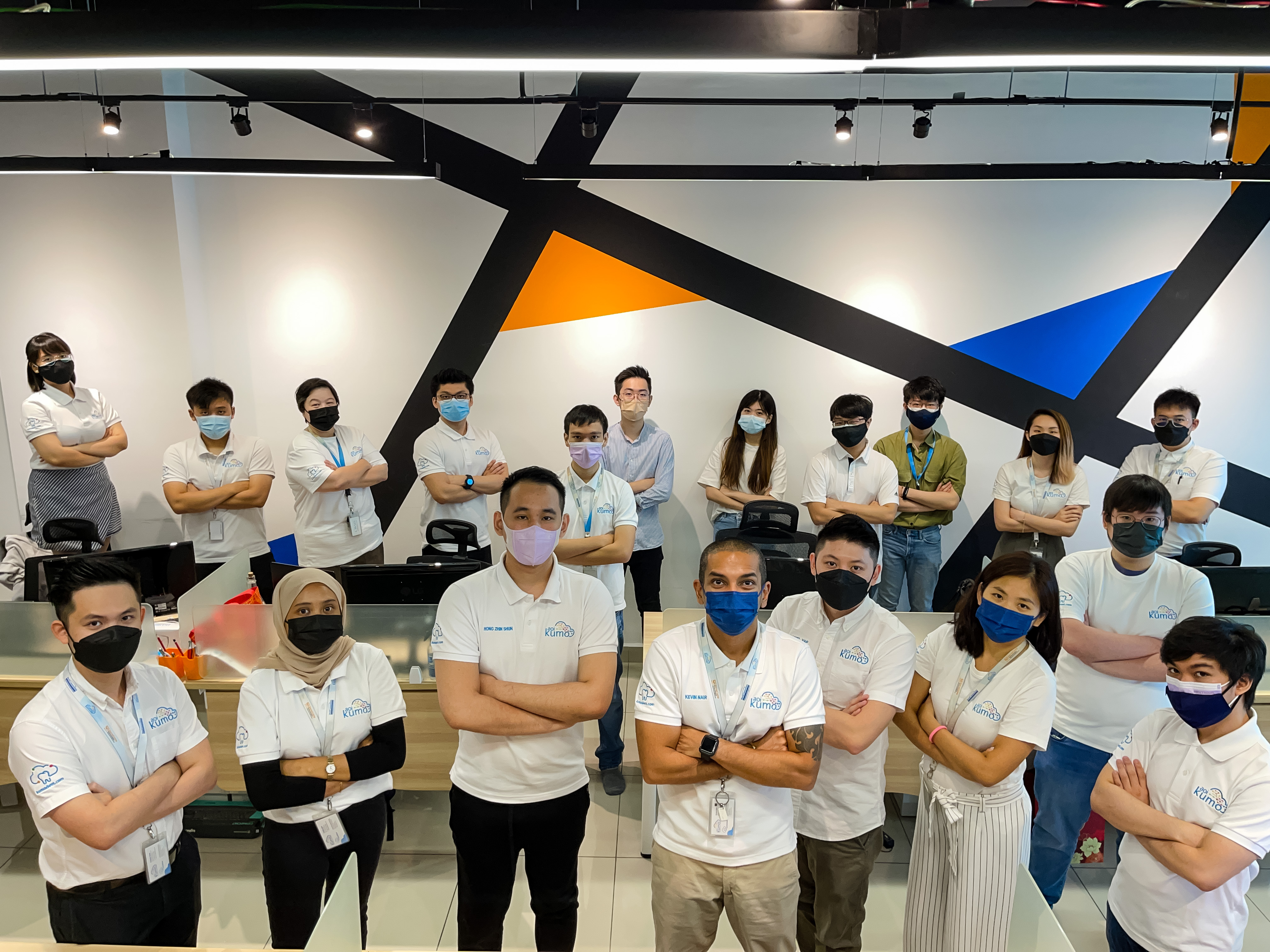 Aoikumo's full-cloud based system allows it to be accessible from any location with the internet – which was essential when the Movement Control Orders (MCO) was first enforced in March 2020. Users could access Aoikumo's platform from home.
"Last year, we released our Webstore feature which allows businesses to sell their services online. We also introduced our Teleheath feature that allows businesses to directly video call their patients or customers.
"With the next year, we are working on integration modules that link with most shopping sites in Malaysia. This should somewhat cushion the impact of revenue loss for physical stores. More of that to come in due time," Nair adds.
Aoikumo were recipients of the CIP grant by Cradle Fund in 2017. The firm's growth surpassed 100% and recently earned it the CIP IGNITE (ii) – a funding programme that provides a grant and value-added assistance.
Aoikumo was recently certified as a Technology Solution Provider (TSP) under the Malaysian government's SME Business Digitalisation Grant initiative (MDeC) and Digital Service Provider (DSP) under the Selangor government's initiative (SIDeC). This would mean new subscribers to Aoikumo and kumoDent will be able to enjoy a 50% matching grant of up to RM5,000. More details about Aoikumo and kumoDent (for dental clinics) can be found on www.aoikumo.com and www.kumodent.com.
---
This content is provided by Supernewsroom.
Interested in having your announcements on Malaysiakini? Contact the announcements team at [email protected] or whatsapp on +60 17-323 0707 for urgent matters.