Pahang: Most of the residential areas in Taman Lanchang Indah were flooded as it is next to Sungai Semantan. The area was badly affected and was categorized as 'total lost' by residents because the water level almost reached the roof of their houses.
According to one of the flood victims, Rozain Sulaiman, this time the flood exceeded the danger level compared to the beginning of 2021.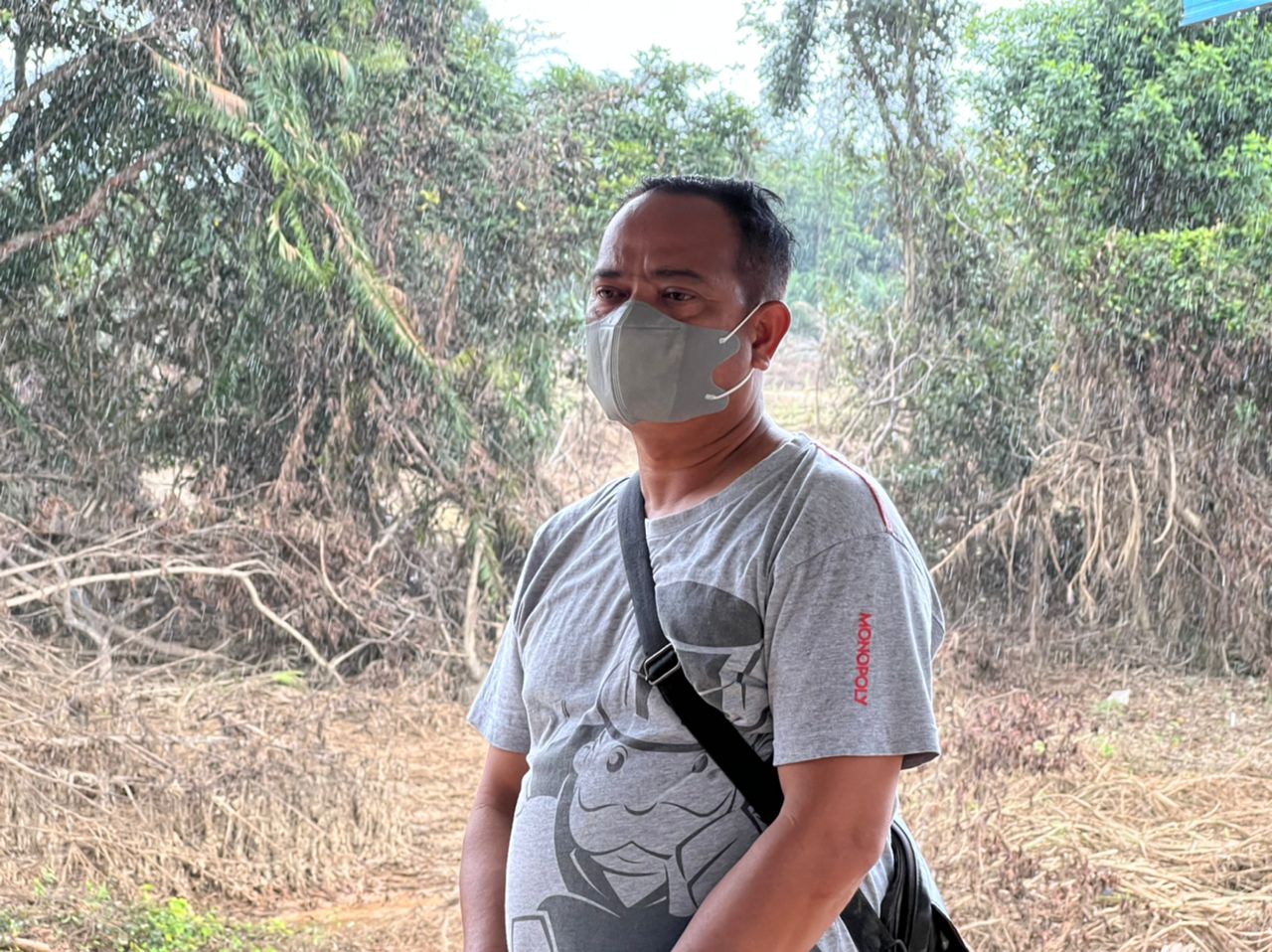 "On the morning of December 19, 2021, water started rising in my house at 4 am. My family did not have the opportunity to save essential items because the water rose so drastically and we had no choice but to evacuate to safety," he said.
Another flood victim from Taman Lanchang Indah, Norida binti Md Sabri said that in her 16 years of experience living in the area, this flood gave the biggest impact. Although the area had experienced the flood problem at the beginning of last year, the water level then was not that high compared to this time around. Almost 95 percent of her house is damaged due to the muddy floodwater.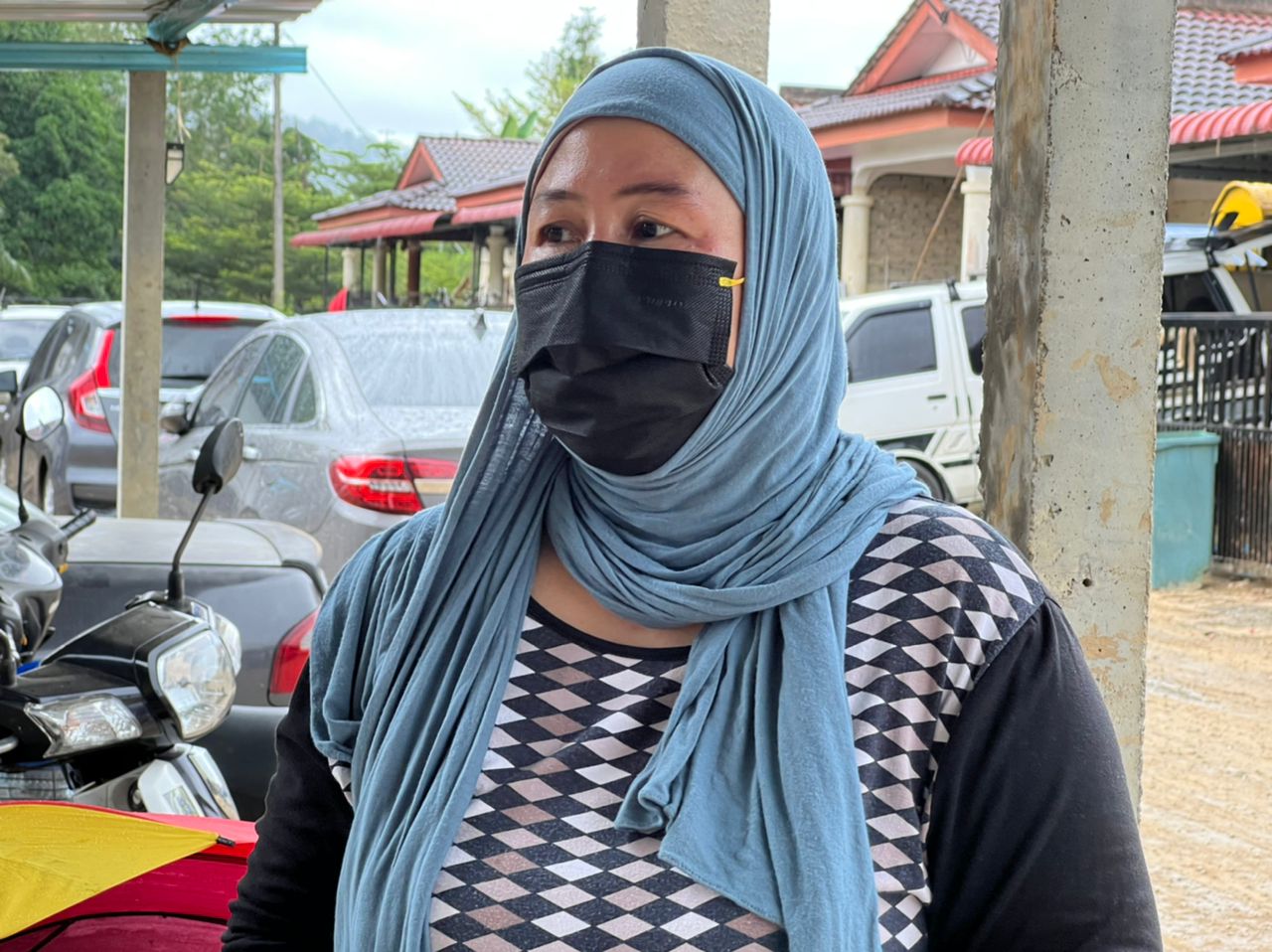 Rozain said that the services provided at the temporary evacuation center (PPS) at Lanchang School were very accommodating as they had provided various necessities for the flood victims such as food, mattresses, pillows and so on.
Prompt government assistance
Apart from that, the government's assistance this time was very fast compared to the previous government which only provided assistance after a few months. This time within 2 weeks, aid has been distributed to the flood victims.
Build fortifications to deal with floods
One alternative that was suggested by the residents of Taman Lanchang Indah is to build a fort. This initiative needs to be implemented to ensure that water from the river does not overflow into residential areas. This in return will ensure residents safety.
Essential domestic electrical appliances assistance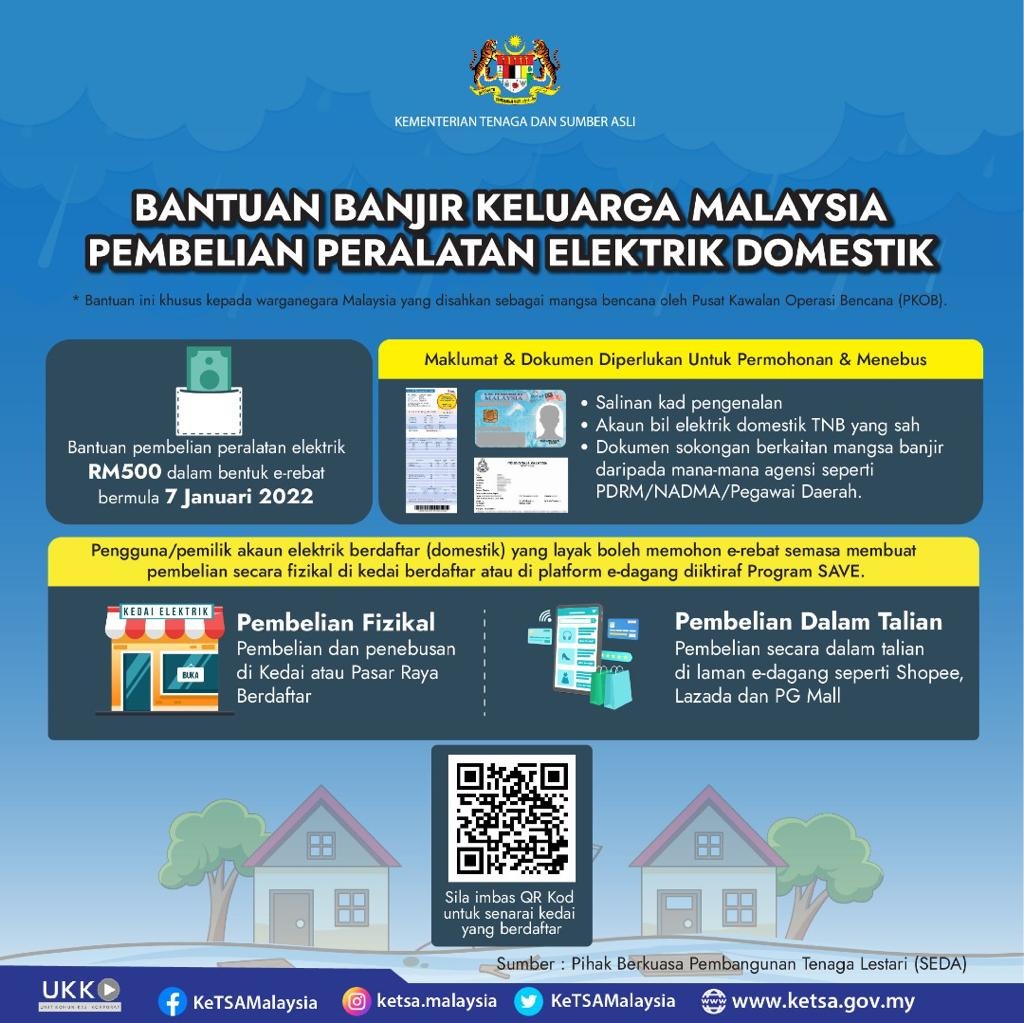 Households hit by the recent floods will each be given RM500 instant rebate vouchers which has started on the 7th of January 2022. This is to help them purchase essential domestic electrical appliances in a bid to ease their financial burdens.
The rebate will be provided by the Sustainable Energy Development Authority (Seda) via its Sustainability Achieved via Energy Efficiency (Save) programme.
The data of affected households from the National Disaster Management Agency and those eligible will get the RM500 rebate vouchers which can be used to purchase electrical goods at 1,400 registered shops, supermarkets as well as via online shops. For more information, do visit this website www.seda.gov.my/bantuan.
Apart from the Domestic Electrical Appliance Assistance, the government has also announced Keluarga Malaysia Automotive Discount Vouchers of up to RM1,000 to eligible citizens for repair or replacement of vehicles including motorcycles, pickup trucks and van's windows damaged by floods.The reduction in repair costs will be enjoyed by direct deduction from the total cost of repairs or the cost of replacing new vehicles through invoices issued by service centres and authorised dealers.
The deadline for claiming the Keluarga Malaysia Automotive Discount Voucher initiative is 31st March 2022 and consumers are advised to immediately make a claim from a registered service centre or authorised distributor to avoid any inconvenience.
---
This content is provided by 99 Media.