Plantations and farms often face uncertainty over the impact of weather changes, market volatility, and insufficient data. From managing workers to optimising harvests within blocks of land spanning across different landscapes, dealing with an incomplete picture of the plantation might hinder fast and accurate decisions.
As technology advances, agriculture players should be at the forefront of digital solutions. That's why our team of Agritech experts developed and perfected Quarto, for simplified plantation management.
Mapping Beyond Reporting
Quarto is an agriculture cloud computing platform that integrates plantation data seamlessly in one central system available both on desktop and mobile. With Quarto's two smartphone-enabled apps, Connect and View, plantation managers can access their Quarto data instantly. Quarto Connect, designed for in-the-field use, is also available in offline mode, as remote estates often lack stable internet connectivity.
As Quarto supports high-resolution drone mapping, integral details such as harvesting is applied directly on estate blocks for an immediate overview. This feature has enabled plantation owners to better manage their operations from a remote setting, as they no longer have to wait for hundreds of reports in order to identify areas of improvement.
Next Level Data Analytics
Beyond data mapping, Quarto is now equipped with analytics which empowers users, rather than overwhelming them with excessive information, our dashboards are carefully designed for fast, simple yet accurate visual data.
Our dashboards display charts and graphs that would take seconds, which previously took weeks, if not months, for someone to collate and translate into presentations. Beyond that, it allows you to drill down, expand, and drill through the data you see, interacting with information in real time.
Proactive Management Decisions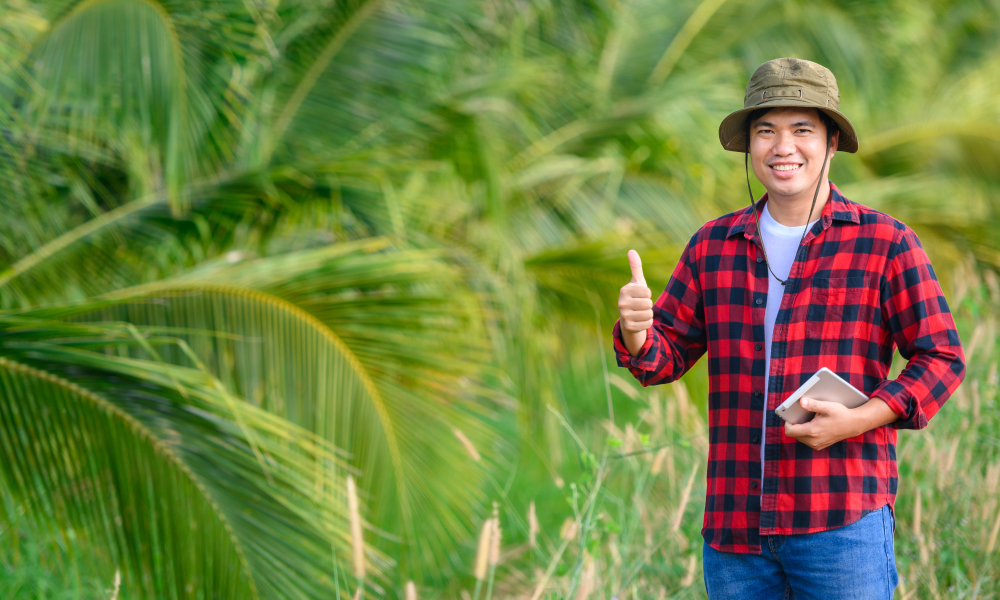 The ability to proactively oversee and maintain plantation data digitally improves efficiency, which also means increased output. Crop harvesting, despatch,
grading, and backlog management is built into the system for extensive details of the plantation's past and current production status. While field supervisors are able to report areas of concern in the field with the Quarto Connect app, managers are able to create plans for resolving the issues before it becomes a long-term challenge in the future.
Overall proactive plans allow leaders to mitigate decreasing productivity and output levels immediately once a pattern is spotted, unconstrained by only being able to address the matter after specific meetings and reporting periods.
Agriculture Cloud Computing
As a software-as-a-service cloud computing solution, Quarto is scalable according to your business needs, while providing you with a comprehensive set of tools to manage your estate, mill, farm, and headquarters.
We can help to turn your plantation goals into reality! Quarto enables you to seamlessly automate your plantation data, provides immediate insights, and helps you in producing informed decisions.
Let's have a chat on how Quarto can help optimise your agriculture business!

---
This content is provided by LintraMax (M) Sdn Bhd
Interested in having your announcements on Malaysiakini? Contact the announcements team at [email protected] or whatsapp on +60 17-323 0707 for urgent matters.