One plastic bag takes about 1000 years to decompose. Statistics show that around 1 trillion plastic bags end up in landfills and oceans every year. Increased use of plastics has created severe ecological problems to the environment because of their resistance to biodegradation.
Manufacturing industries are now focusing on producing cost-effective, lightweight, biodegradable materials that are harmless to the environment in line with sustainable development goals.
Many researchers have recently shown great attention towards green products using biodegradable polymer composites.
So, let's take a look at green products and how it's changing our environment for the better!
What are green products?
Green Products are a sustainable line of products designed to minimize its environmental impact during its entire life cycle.
These products typically have two primary goals, which are waste reduction and resource efficiency maximization.
They're made using toxic-free components and eco-friendly techniques, and they're accredited by reputable organizations like Energy Star and the Forest Stewardship Council, among others.
There are a few strategies to avoid getting misled into purchasing a fake when shopping for green items. However, it can be difficult. A decent rule of thumb is to search for certification labelling on the product.
Here are some examples of green products that are available in the market today:
Solar speakers

Electric cars

Eco-friendly dishwashers

Energy saving TVs

Solar panel charging cases
Photo above by Los Muertos Crew from Pexels
Advantages of green products to consumers
Here are some of the benefits of using green products to consumers:
Better health
Eco-friendly items boost physical and mental health since they are manufactured from materials devoid of toxic chemicals and components. For example, large windows are constructed in green buildings, allowing for plenty of healthy, fresh air as well as natural illumination. It boosts mental well-being and lowers stress levels.
Photo by Tristan Le from Pexels
Last longer
Green goods have a longer shelf life than traditional items. Furthermore, these goods utilize less energy and other resources, lowering consumers' expenditures. Solar speakers, for example, may be charged with solar power and last for 10 hours.
Advantages of green products to businesses
Here are a few benefits of going green to brands:
Improved brand loyalty
Green businesses naturally develop a following of environmentally conscious clients who prefer green items over non-green alternatives.
Gain access to a new market
Developing green products offers up a whole new market of green customers who exclusively buy green items and are willing to pay a premium for them.
Better brand image
When a company does something good for the community and the environment, its brand image improves instantly.
What are the challenges faced by green products?
Since green products are still a novelty, many are still sceptical about how well these products can protect our environment. Here are some of the challenges that they face:
High production cost
Green products need a great deal of investment and ingenuity. As a result, the cost of creating the items rises, making them more expensive than competing products on the market. Consumers are generally deterred from purchasing them due to the high price.
Require large investments
The development of new technology is required for green products. This will necessitate a significant investment in research and development. This is a sum that not every organisation can afford.
How is UOW Malaysia KDU playing their part in this?
In the School of Engineering, UOW Malaysia KDU University College, Dr. Nisha and her team are currently working on converting plastic waste and agricultural waste into a green product that can be used in many applications such as in automation, construction, and packaging industries. "We are initiating the concept of Waste to Wealth", said Dr. Nisha.
According to her, thermoplastic-based natural fiber-reinforced composite (NFRC) or wood-plastic composites (WPC) are gaining more attention from researchers from the academic sector and industry due to their inexpensive and sustainability-enhanced performance the manufacturing applications.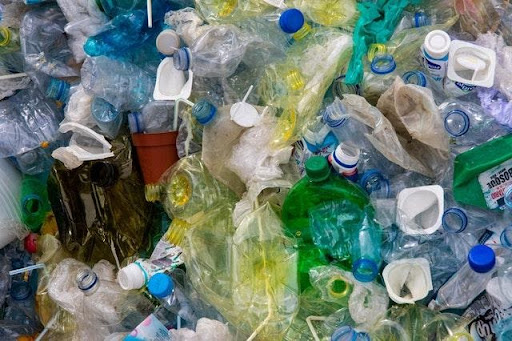 Photo by Magda Ehlers from Pexels
"We will be using recycled plastics (rHDPE) and combining it with rice husk (RH) that acts as natural fibers to reinforce and develop a new composite", said Dr. Nisha. She also mentioned that rice husk (RH) is an agricultural waste widely found in rice-growing regions, including Malaysia.
Factors such as low cost, high availability, abrasive nature, toughness, renewable, biodegradable, and non-hazardous make rice husk a good choice as a natural fiber for composite material.
"Rice husk has high potential and should be explored as it has the properties of wood therefore can be used as an alternative to wood-based products. Hence, we are not only developing a green product, but we can also help to reduce deforestation", added Dr. Nisha.
According to Dr. Nisha, the proposed project offers a potential solution on polymer composites on industrial production of green products with a minimum restriction. "This research will contribute to driving the 12th Malaysia Plan (RMK-12) in focusing on the Environment Sustainability Dimension and creating experts with a new mindset for the 10-10 MyStie Framework focusing on advanced materials", she said.
"At this point, this research project is a positive platform to develop reliable control materials for polymeric composite. The fundamental knowledge of the techniques of controlling the composite materials through the manufacturing process for future application development is a real breakthrough", added Dr. Nisha.
Despite the current pandemic outbreak that has constrained research activities, Dr. Nisha believes that academic researchers will be aware of the importance of research to explore and develop new sustainable products that benefit the community.
She concluded that the recent trend toward developing a green product in engineering research and technology would become the new norm in the near future.
Final remarks
Green products are becoming commonplace, whether you're shopping for a new home, car, or even some veggies for a salad, you may find a green product option. Of course, it is up to you to assess your alternatives and determine which features of a green product are most essential to you; but, before making a purchase, make sure you are completely informed and knowledgeable.
If you're interested in going green and how you can play your part in saving the environment, you can join our engineering programs in UOW Malaysia KDU. Drop your enquiries here!
---
This content is provided by UOW Malaysia KDU Penang University College Sdn Bhd.
Interested in having your announcements on Malaysiakini? Contact the announcements team at [email protected] or whatsapp on +60 17-323 0707 for urgent matters.