This year, the 15th of February is the Lantern Festival or more widely known as Chap Goh Meh (in Hokkien term it means the 15th day of the Chinese New Year) that marks the end of the Chinese New Year celebration. Some of you may visit the temples during this day to pray for good fortune and blessings. But, do you know there are other popular traditional activities that others do too? Let's check this out.
1. Find your true love on Chinese Valentine's Day
Chap Goh Meh is also known as the "Chinese Valentine's Day". My grandmother used to share with me, during the night of Chap Goh Meh, single girls would write their names and phone numbers on the mandarin oranges and toss the fruit into the river/ lake, with the hope to find their true love. Whereas, the bachelor men will go to the river/ lake and try to scoop out the mandarin oranges and contact the lucky girl, hoping to find their true love during Chap Goh Meh.
Well, if you are single and ready to mingle this Chap Goh Meh, ladies - make sure you get ready your mandarin oranges and gentlemen - bring the right tool to scoop out those mandarin oranges. We wish you luck!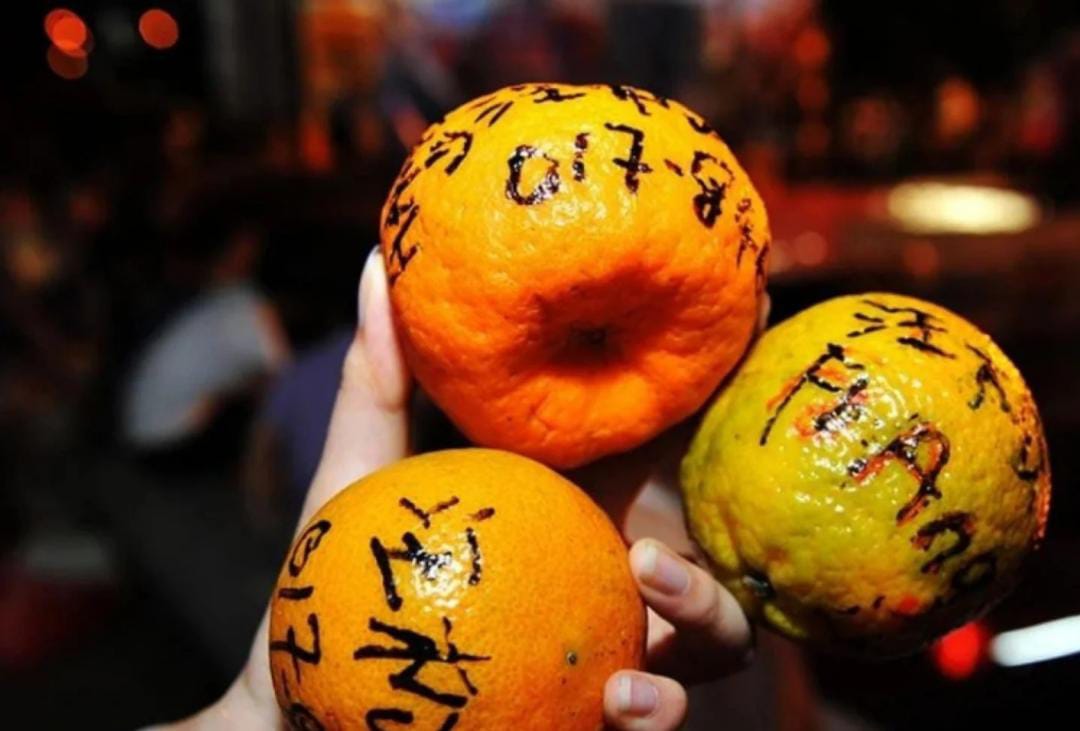 2. Eating tang yuan (glutinous rice ball)
A traditional dessert inherited from our ancestors, usually it comes in a round shape that signifies togetherness and cohesion in the family. The tang yuan dessert is made with glutinous rice and sugar which is often served in a sweet syrup or warm ginger syrup soup, and some who prefer it in savoury taste will have them served in a bowl of soup broth mixed with meat and vegetables.
Besides that, tang yuan has different types of fillings and a variety of colours too. One of my favourites is definitely the black sesame fillings, of course, there are other fillings you can choose from such as red bean, peanuts and many more. Well, I believe with the wide variety of fillings available, you'll easily find one that you'll like!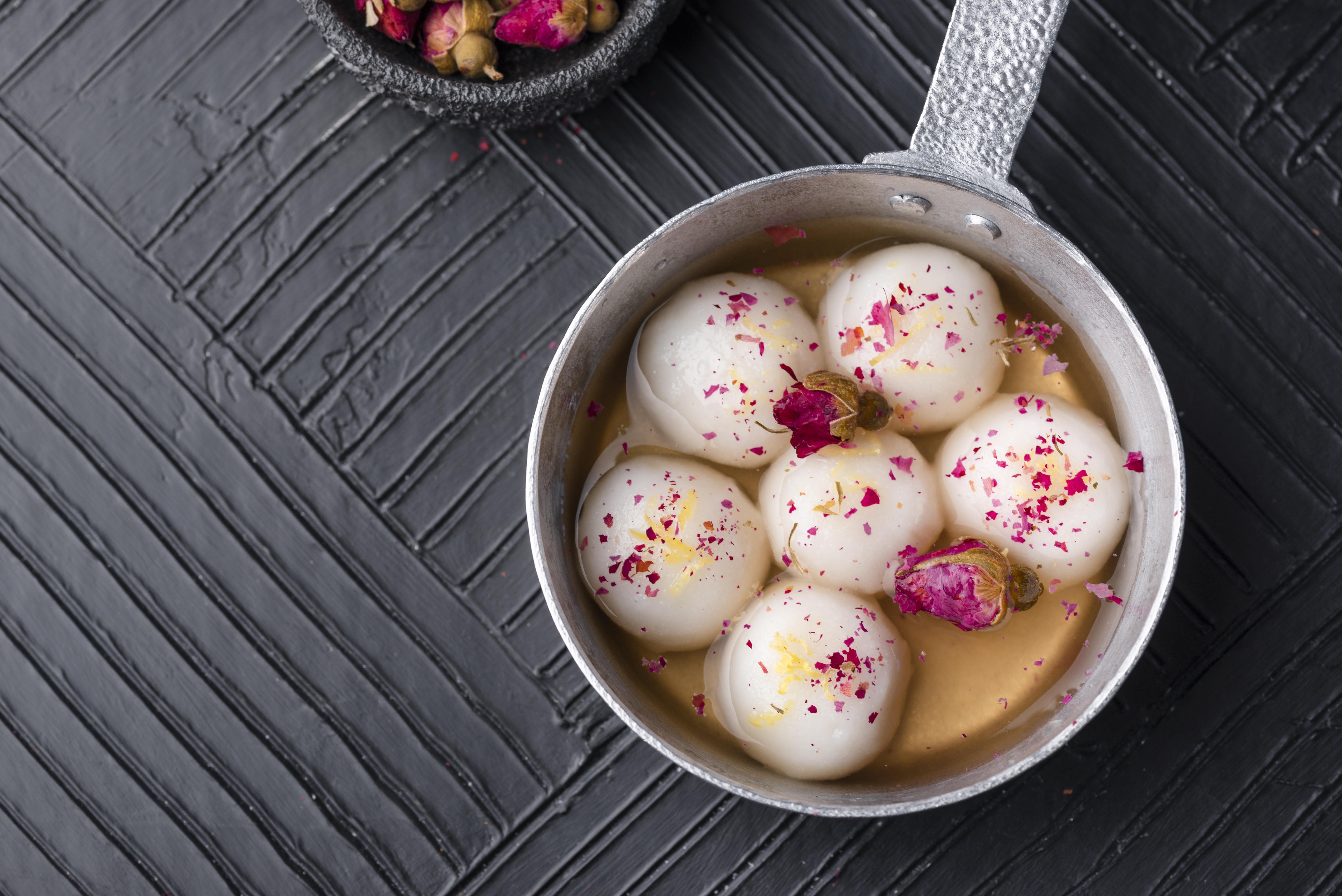 3. "Bai Nian" - visit family, relatives and friends; and giving ang pow blessings
"Bai Nian" is one of the must do activities during Chinese New Year from Day 1 to Day 15, where you will be visiting your friends and family, wishing them good luck, good health, good wealth, and not forgetting giving ang pow blessings to the children as well as the singles. Since Chap Goh Meh is the last day of Chinese New Year celebration, you'll want to grab this last chance to "Bai Nian", and for all the happy singles and children out there, I believe that you'll definitely not want to miss out on the last day of "Bai Nian" to get more ang pow(s).
But, do you know why people give ang pow during Chinese New Year? Ang pow is a gift of money that is packed in a red packet which symbolises good luck and blessings. Hence, the singles and children will receive these ang pow from their parents, relatives and friends in exchange with wishes of good health and great fortune.
Nevertheless, during the "Bai Nian" session, the host will welcome their guests with wide arrays of festive delicacies, either homemade or store bought, and it ranges from sweet to savoury in taste. Your guests will definitely be spoilt for choice!
4. Eating auspicious dishes during reunion dinner
There is a saying that says - "There is abundance of happiness with good food and good company!" So the feasting starts with the reunion dinner on the eve of the Chinese New Year, and there will be more and more food in every gathering throughout the celebration, and alas on Chap Goh Meh, the final round of reunion dinner with your family members and perhaps close relatives too!
In the reunion dinner, usually auspicious dishes will be served. It is a belief that deems to bring good luck and prosperity throughout the new year. Each of the auspicious dishes carries significant meaning such as:
Fish/ Yee Sang - an increase of prosperity
Pomelo and Mandarin Orange - fullness of wealth
Tang yuan

- family togetherness

Nian gao - wish for a higher income or a higher position
Well, in fact there's a long list of auspicious dishes that you can never go wrong with. So, make sure you enjoy every bite of these auspicious dishes in your reunion dinner during Chap Goh Meh, and be prosperous in the year of the Tiger!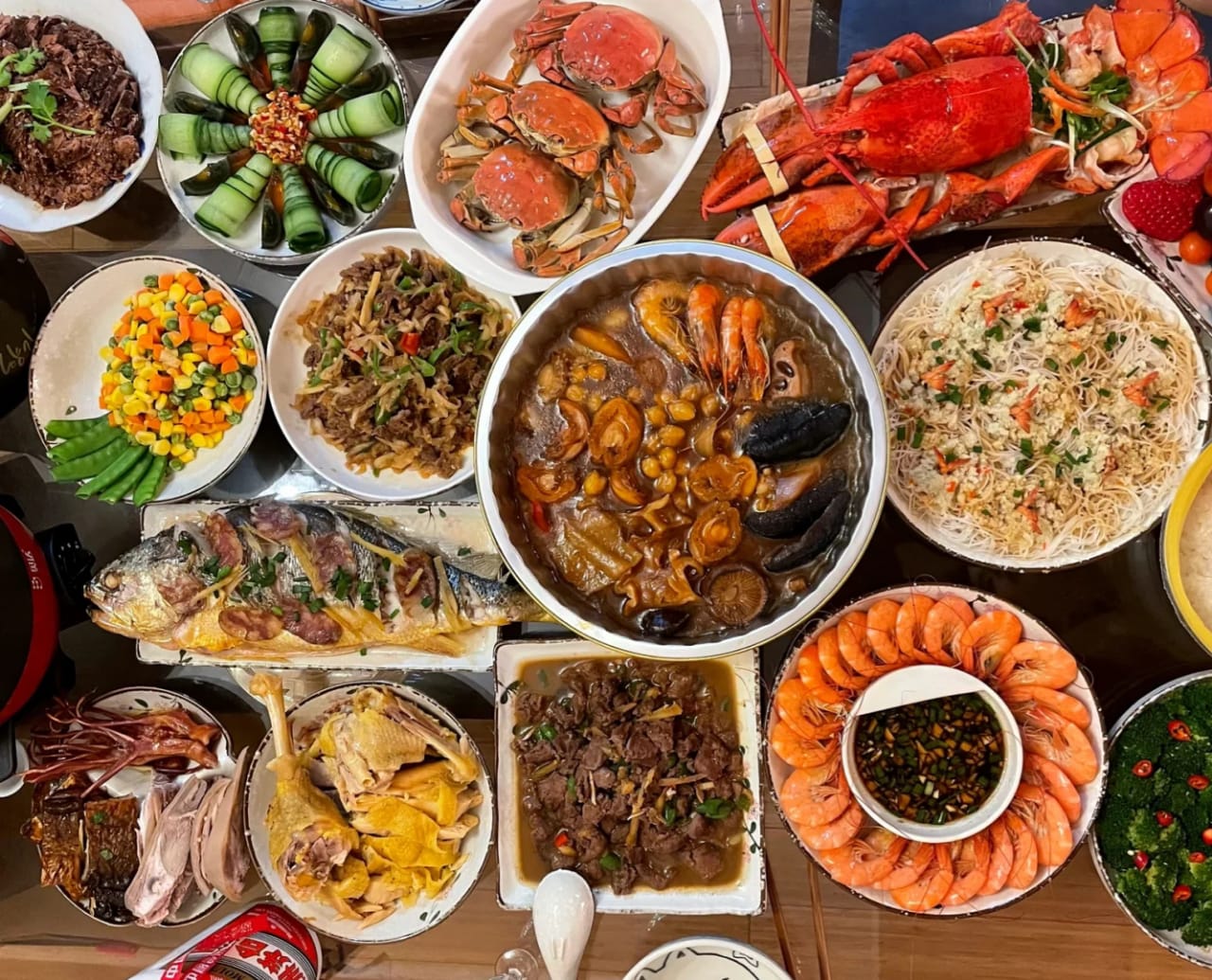 Last but not least, you may have seen or heard that people tend to cook in bigger portions during Chinese New Year, so that there is leftover food in every meal, and it is believed that this will bring abundance for the family. It resonates with me alot, especially for my family. There will surely be leftover food in my house throughout the Chinese New Year celebrations. Needless to say, I have also seen how my mum will be the one cracking her head every year, finding tips on how to keep away pests such as ants, flies and cockroaches, while keeping herself busy whipping up more food every single day throughout the Chinese New Year period.
If you are nodding your head in agreement with me on my family's story, I do understand how annoying it can be; on one hand trying to enjoy all the sumptuous delicacies, and on another hand trying out all the tips to get rid of the home pests that are somehow attracted by the same food that you are eating!
Here's a piece of good news for you, just in time for your Chap Goh Meh reunion dinner. We are here to help you keep the home pests away with a 22% rebate and that comes with free cockroach foaming service too! Leave your worries to us, and book an appointment with us today at Rentokil.com.my/promo-for-your-home/.
As Chap Goh Meh is around the corner, we would like to wish you and your family members a Happy Roarsome Chinese New Year - let Rentokil help you to Roar the Pests Away! Nevertheless, may you be blessed with an abundance of happiness, good health and prosperous wealth in this new year!
---
This content is provided by Rentokil Initial (M) Sdn Bhd.
Interested in having your announcements on Malaysiakini? Contact the announcements team at [email protected] or whatsapp on +60 17-323 0707 for urgent matters.