UOW Malaysia KDU University College signed a Memorandum of Understanding with Universiti Kebangsaan Malaysia (UKM), at UKM Chancellery Office, Bangi on the 9th of March 2022 to collaborate in the research activities in the areas of advanced material processing, additive manufacturing and any other areas that will be determined mutually in the near future. The collaboration will be focusing on the bridge between academia for the maximum utilisation of resources for the research fields mentioned earlier to strengthen, promote, and develop research collaboration between the two universities on the basis of equality and mutual benefit.
As part of the agreement, this joint venture is to promote international academic cooperation between the two institutions such as staff exchange mobility, acceptance of undergraduate and graduate students of each partner institution for periods of study and/or research. In addition, both institutions agreed on joint organising of symposia, conferences, short courses, and meetings on research issues. Any exchange of information pertaining to developments in teaching, student development and research innovation and commercialization are included in the agreement as well. As overall, both institutions will cooperate in any other areas as agreed by both universities from time to time.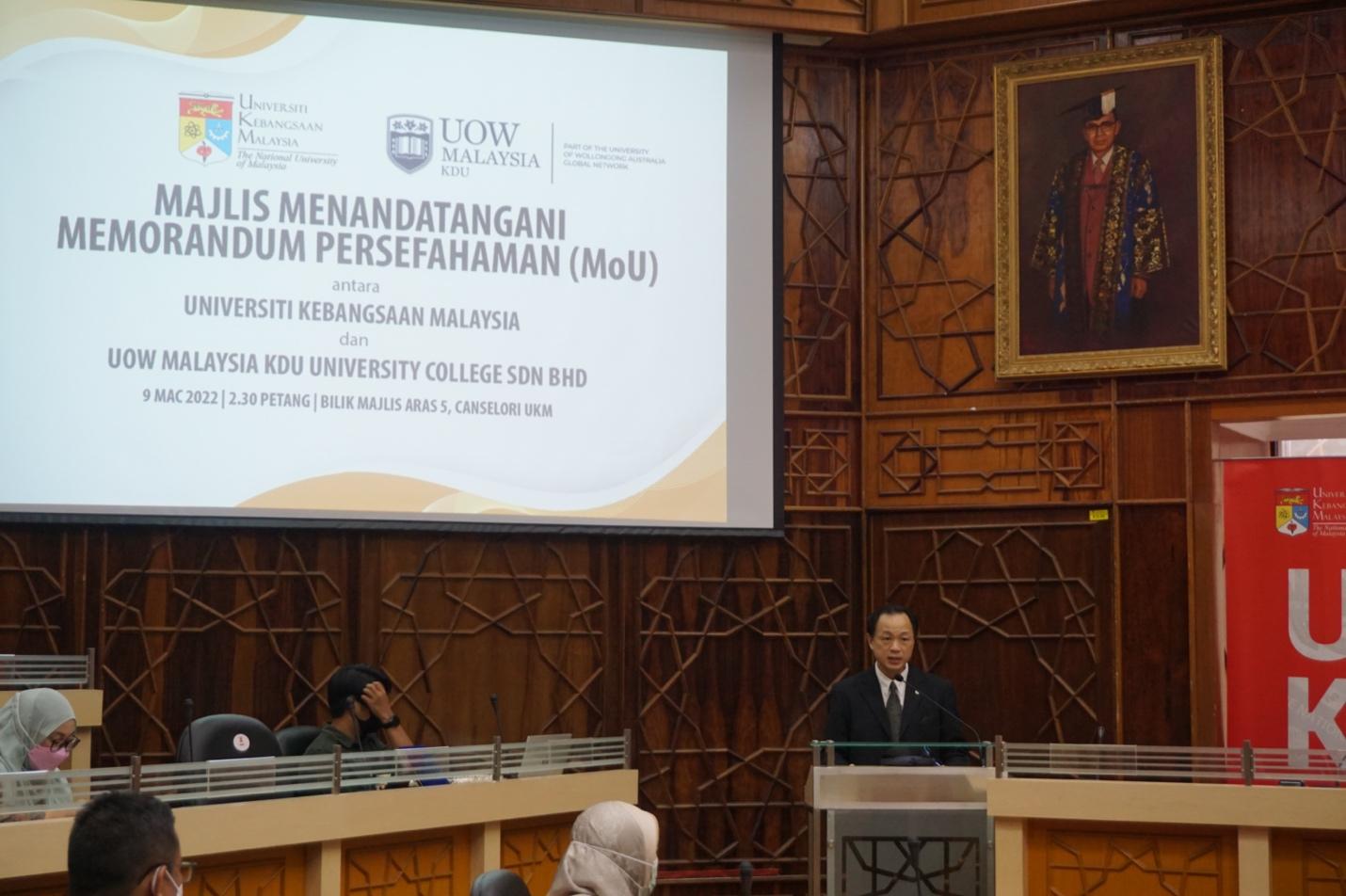 Through the collaboration, UKM will also assist the UOW Malaysia KDU School of Engineering in their preparation for the upcoming accreditation audit by Engineering Accreditation Council (EAC). With this type of academic benchmarking, UOW Malaysia KDU could gain professional experience in the field of engineering accreditation and improvise their subject design portfolios prior to offering a value-added and accredited engineering program.
The collaboration was initiated back in September 2020, and there are a few research projects currently on-going between UOW Malaysia KDU School of Engineering led by Ts. Dr. Nishata Royan and the Persis Group, Mechanical Engineering Department of UKM led by Professor Ir. Dr. Abu Bakar Sulong. One of the projects is the development of natural fibre reinforced composite (NFRC) filaments for additive manufacturing and biodegradable natural fibre reinforced polymer for food packaging application. This project will contribute to drive the Sustainable Development (SDG) 2030 goals and 12th Malaysia Plan (RMK-12) focusing on the Environment Sustainability Dimension and create experts in new mindset areas in 10-10 MyStie Framework focusing on advanced materials. According to the National Policy on IR4.0, additive manufacturing and advanced materials are two of the main areas that will change the manufacturing activities in Malaysia. At this point, the ability to control the physical and mechanical behaviour of advanced materials is the essential factor that will determine the national vision's success. This research project would be an excellent platform to produce next-generation materials and support the IR4.0 agenda so that Malaysia can move towards a more prosperous, sustainable, and inclusive future.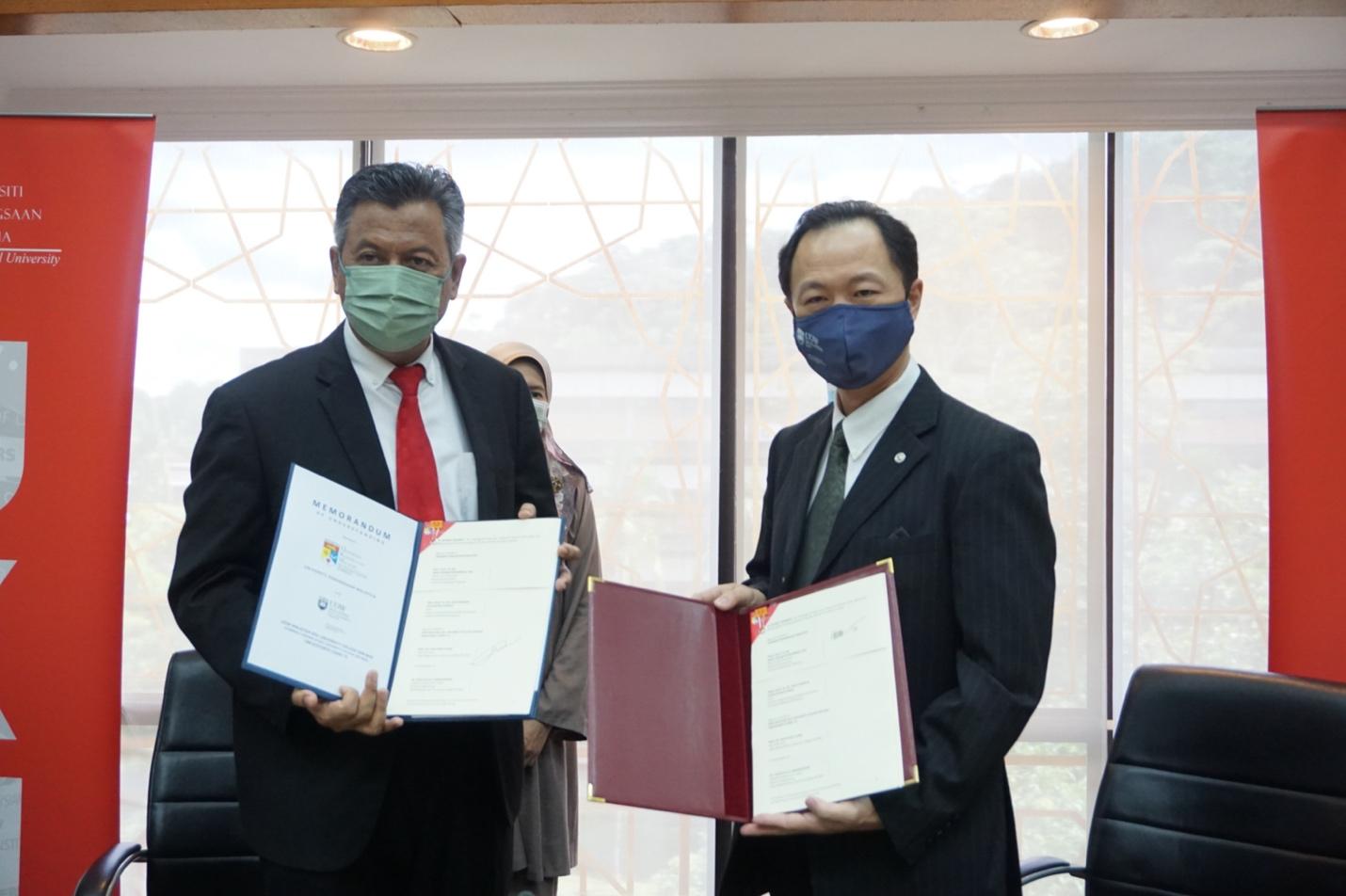 Another significant highlight from this MoU is the collaboration between the public-private higher education institutions in Malaysia. "UOW Malaysia KDU is now part of University of Wollongong Australia global network. I believe that through this collaboration, all of us as Malaysians can explore and established our international networks by setting up international academic offices and collaborating with partner institutions from Australia, Dubai and Hong Kong and provide greater diversification opportunities to our academicians and students in term of increasing mobility of students, programs, facility providers and research projects across national borders and emphasising on lifelong learning which in turn increases the demand of world class mindset students. Our only aim is to provide a global network experience to make Malaysian students a truly globalised students with access to world class research facilities that aim to solve global challenges and create inventions that will make our lives better in the future.", said Professor Dr. Hiew Pang Leang, the Vice Chancellor of UOW Malaysia KDU University College.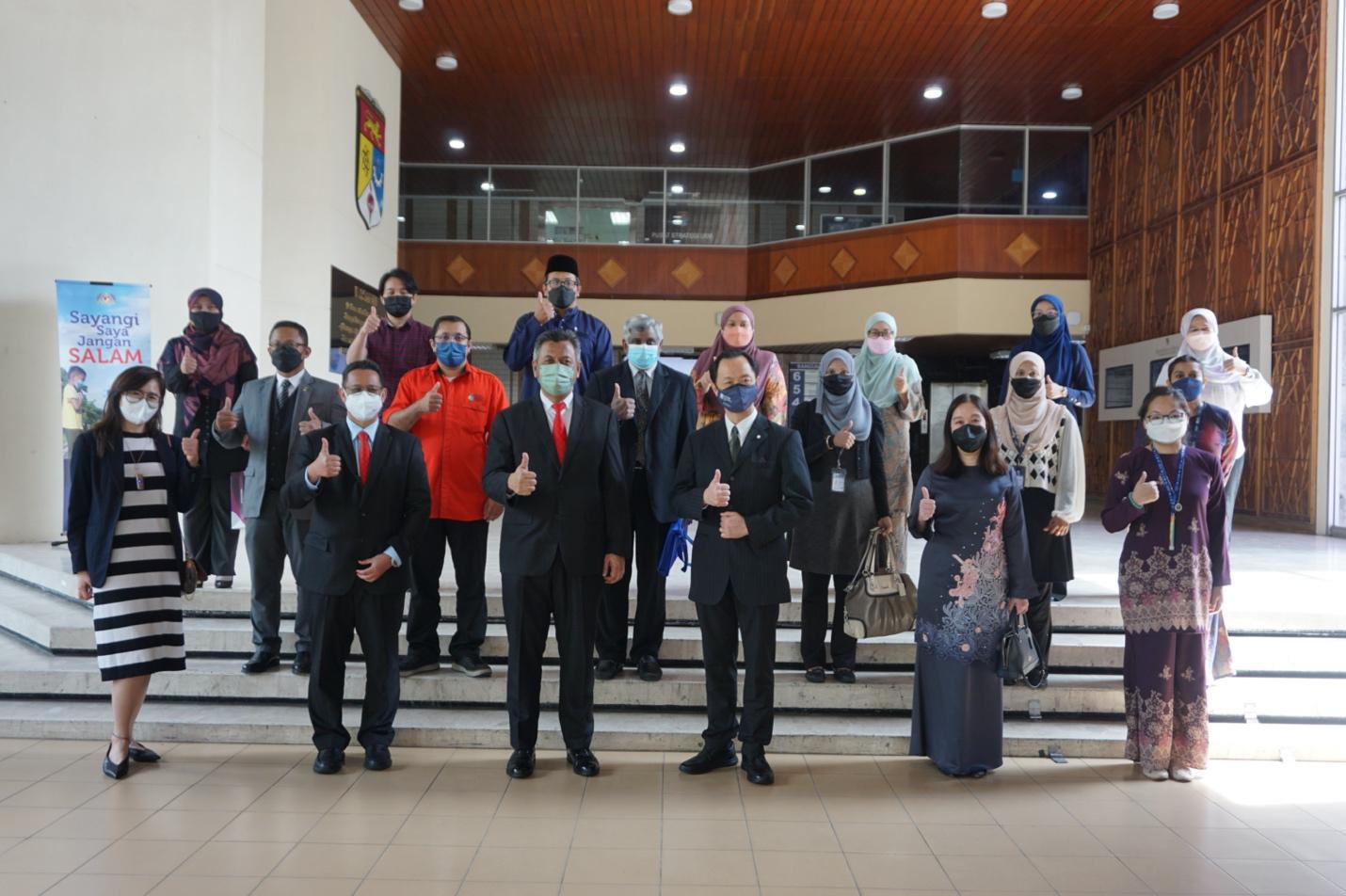 "We have always been passionate about nurturing and supporting the youth. We believe that the future lies in their hands. Through this collaboration, we will be able to equip them with the right pathway and expose them globally. We believe that we can inspire the younger generation to think differently. We want to empower them to be the future leader. We thank UOW Malaysia KDU for this opportunity to work together and look forward to future collaborations of mutual benefit." added Prof. Dato' Ir. Dr. Abdul Wahab bin Mohammad, the Deputy Vice Chancellor (Research and Innovation) of Universiti Kebangsaan Malaysia.
The Memorandum of Understanding was signed by Prof. Dato' Ir. Dr. Abdul Wahab bin Mohammad, the Deputy Vice Chancellor (Research and Innovation) of Universiti Kebangsaan Malaysia and Professor Dr. Hiew Pang Leang, the Vice-Chancellor of UOW Malaysia KDU University College; witnessed by Professor Dr. Hon Wei Min, the Deputy Vice-Chancellor (Academic), Dr Sivajothi, Academic Department Head of School of Engineering, UOW Malaysia KDU University College, Glenmarie Campus, Professor Ir. Dr. Abu Bakar Sulong, Deputy Director (Planning, Operations & Quality, CRIM and Associate Professor Dr. Siti Aminah Osman, Deputy Dean (Alumni & Networking), Faculty of Engineering and Built Environment, UKM.
---
This content is provided by UOW Malaysia KDU.
Interested in having your announcements on Malaysiakini? Contact the announcements team at [email protected] or whatsapp on +60 17-323 0707 for urgent matters.