In celebration of the Ramadan month and the upcoming Aidilfitri festival, Lazada Malaysia is rolling out a spectacular Lazada Roadshow Bertambah-Tambah ke Hati, its first-ever Ramadan and Raya O2O (offline-to-online) shoppable showroom on wheels, packed with fantastic on-ground activities for the public, as well as livestreaming for the online audience.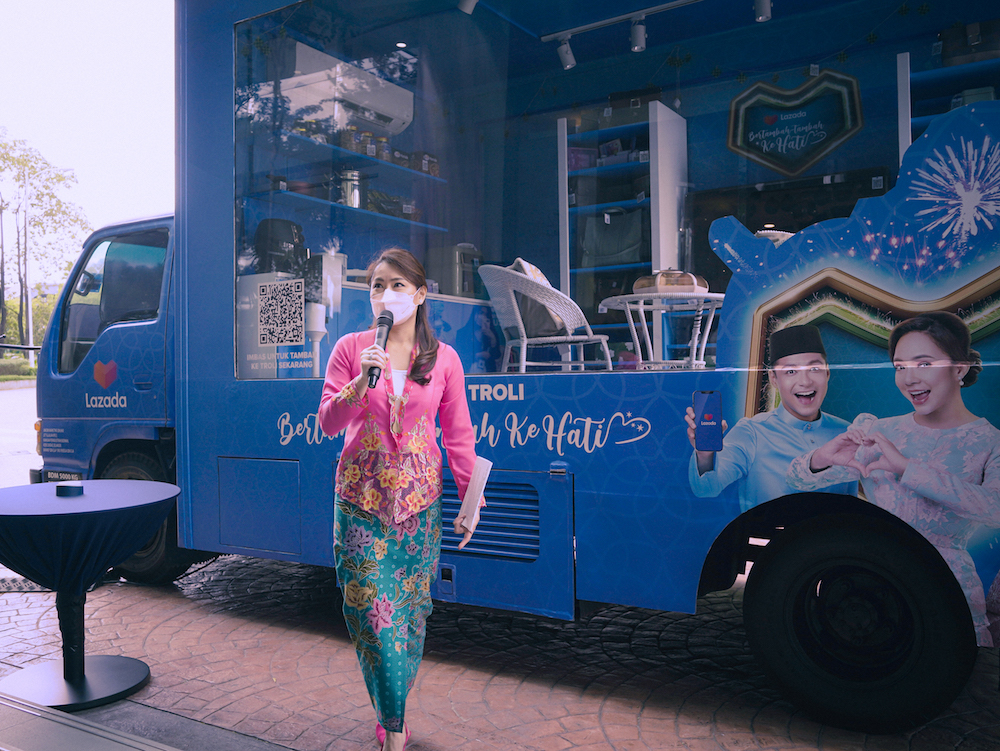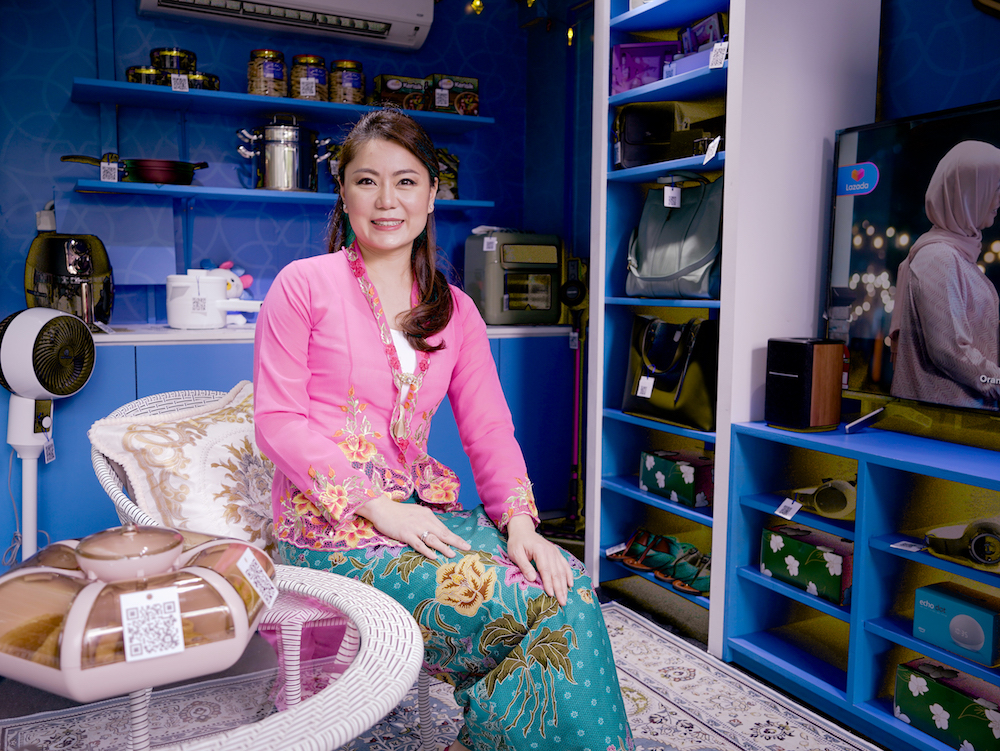 The roadshow will be hosted by DJ Ili Ruzanna at several Ramadan bazaars and food truck hotspots across Klang Valley over two weekends, including:
22 April 2022 (Friday), 4.00 pm – 7.00 pm: Ramadan Bazaar Taman Tun Dr. Ismail

23 April 2022 (Saturday), 4.00 pm – 7.00 pm: Uptown Jalan Reko, Kajang

30 April 2022 (Saturday) 8.45 pm – 12.00 am: Santai Setia Alam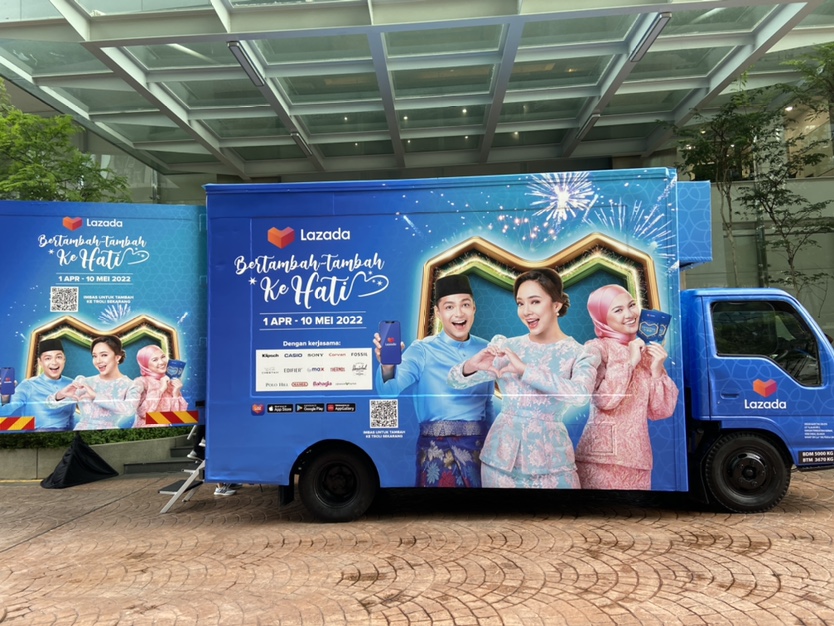 Lazada aims to bring the online storefront on the app closer to Malaysians through an engaging and immersive O2O experience. In this era of omnichannel retail, consumers expect a seamless integration of physical retail and digital commerce. During Lazada Malaysia's Ramadan and Raya campaign of 'Tambah ke Troli, Bertambah-Tambah ke Hati', customers get to browse through a wide variety of value-for-money products on the app. Whereas for the Lazada Roadshow Bertambah-Tambah ke Hati, they get to see the products in person and enjoy a selection that has been specially curated, with many 'mesti-beli' Ramadan-centric items and Raya must-haves.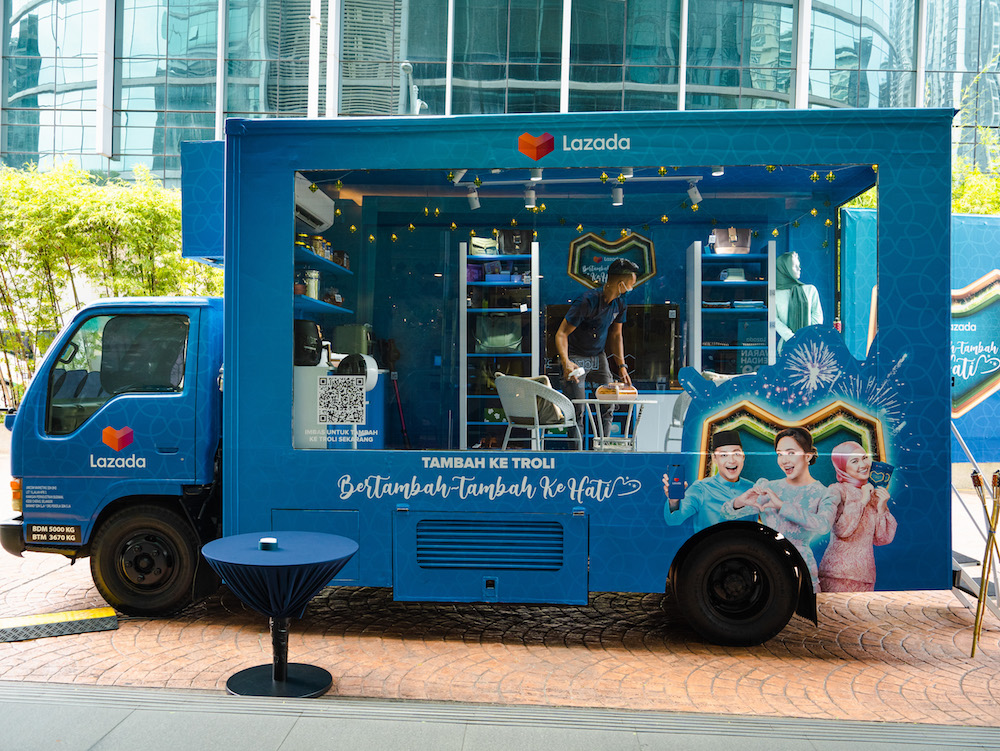 The public can expect discounts and promo vouchers from participating brands in various categories such as fashion, home and living, home appliances and electronics. A variety of products including baju raya, kuih raya, Muslimah-friendly cosmetics and household items to spruce up your home for Syawal will be on display. Consumers can easily touch and feel the products, before scanning the unique QR code on each display item to complete their purchase via the Lazada app.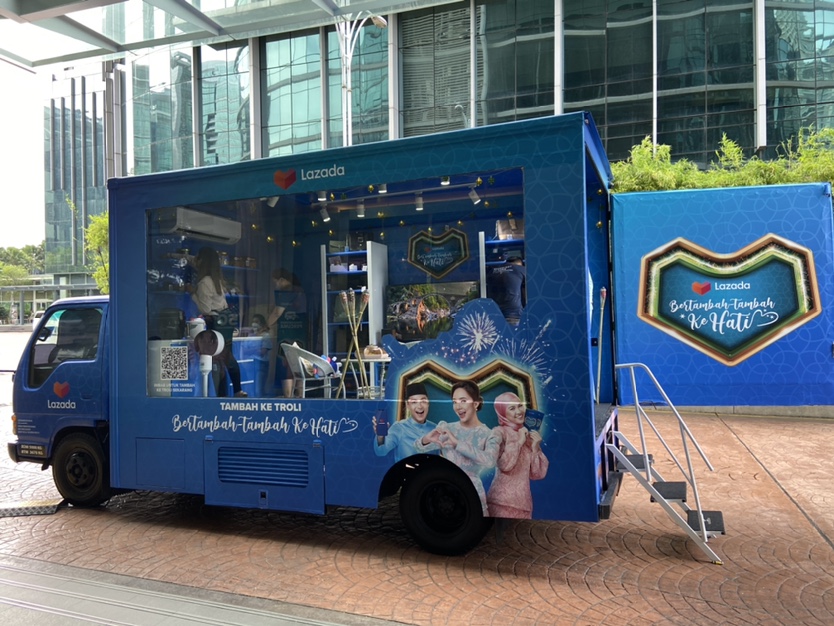 Lazada will also be doubling the fun for the crowd, as they stand to win prizes, including a Sony 50" Smart TV. In addition to that, there will be a crossover to LazLive – a special one-hour livestreaming accessible via Lazada app, on each day of the roadshow. The online audience on LazLive can also participate in the 'Voucher Rain' – a virtual game to collect fabulous vouchers. In total, the roadshow's on-ground engagement and the LazLive livestreaming online games will offer up to RM12,000 worth of vouchers.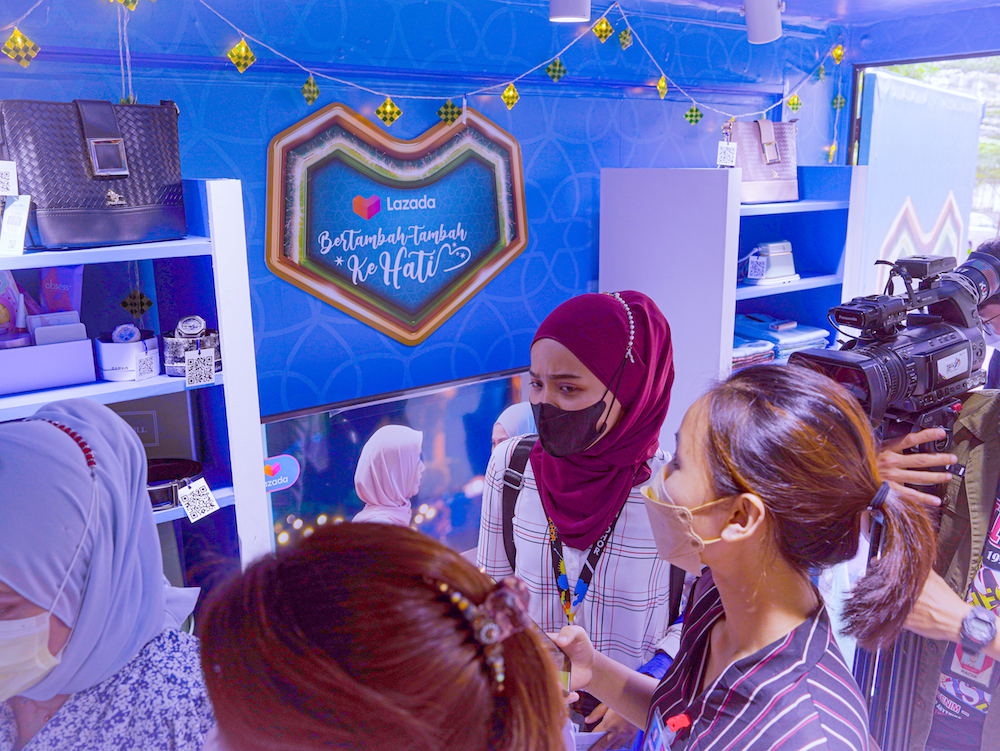 What's more, on 21 April 2022, Lazada is hosting LazLive 'Akustika Mubarak Bertambah-Tambah ke Hati' special concert from 10.00 pm to 12.00 midnight, featuring special performances by Shila Amzah, Alif Aziz, Faizal Tahir, Nabila Razali and many more. The concert includes a segment on LazadaForGood – Lazada's safe and secure digital giving platform, to raise funds for Islamic Relief Malaysia and other NGOs such as Mercy Malaysia and The Lost Food Project to help the underprivileged community that are in need of food assistance, healthcare support and daily essentials this Ramadan. Besides the fundraising during LazLive, Malaysians can also make a charitable donation to help the NGOs directly via LazadaForGood: https://s.lazada.com.my/s.eKYQu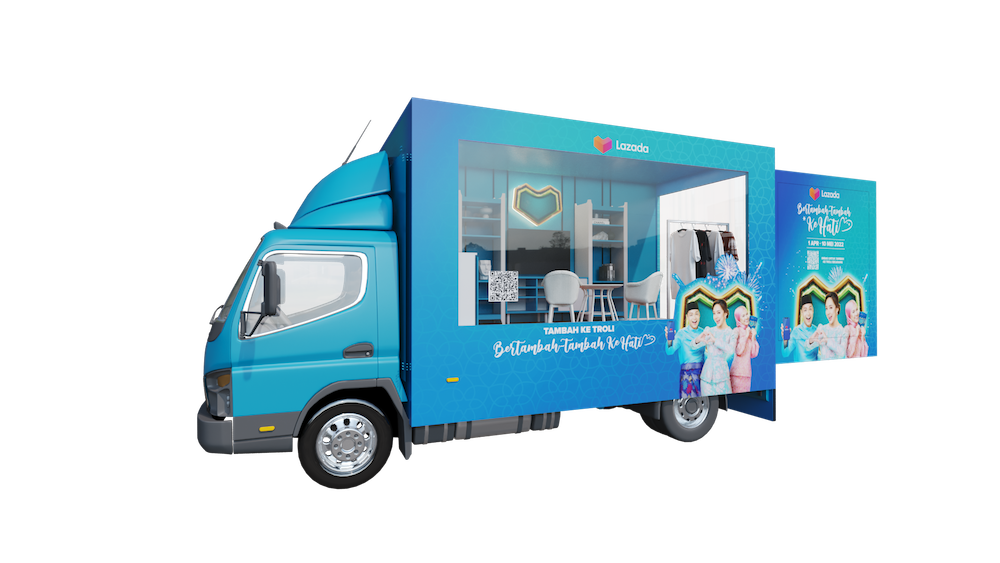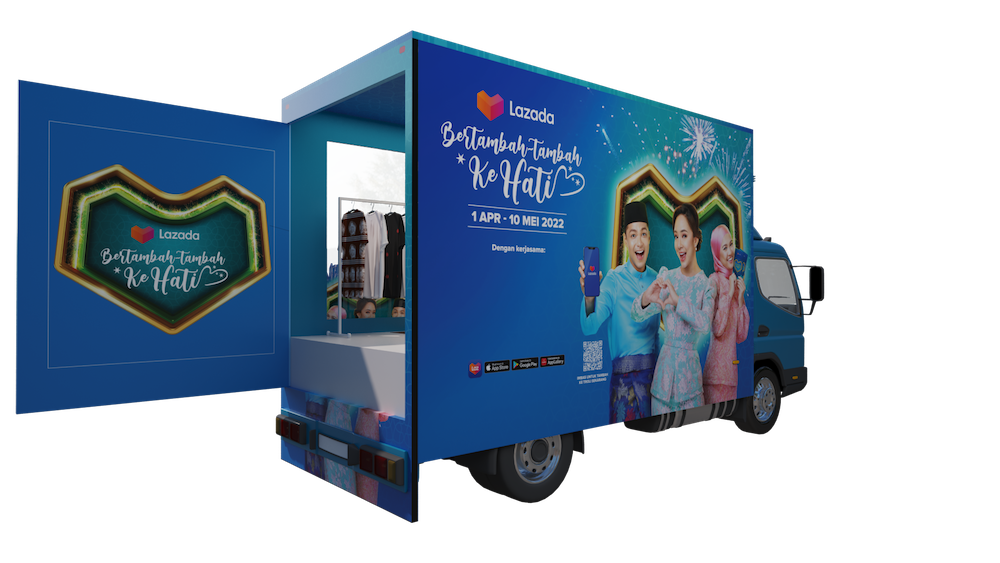 For more information on Lazada Roadshow Bertambah-Tambah ke Hati, follow Lazada Malaysia's Facebook @LazadaMalaysia, Instagram @lazada_my and Twitter @LazadaMY.
Catch the LazLive live-streaming of 'Lazada Roadshow Bertambah-Tambah ke Hati': https://s.lazada.com.my/s.V2MKI and special concert 'Akustika Mubarak Bertambah-Tambah ke Hati': https://s.lazada.com.my/s.ezYMB via Lazada Malaysia app, YouTube or Facebook, and remember to watch the 'Bertambah-Tambah ke Hati' Lazada Raya 2022 video on YouTube:
---
This content is provided by Lazada Malaysia.
Interested in having your announcements on Malaysiakini? Contact the announcements team at [email protected] or whatsapp on +60 17-323 0707 for urgent matters.