Enrolling in a postgraduate program is a significant step. Therefore, it makes sense to seek assurance that you're making the right decision when you're considering such a substantial move.
We look at postgraduate studies and whether you should pursue them in this article.
What are postgraduate studies?
A postgraduate degree is a higher level of education than a bachelor's degree.
This education is typically pursued to obtain a deeper understanding of a discipline in a specific field, develop new interests, or begin a new career path.
A bachelor's degree is required for most postgraduate courses. However, some programs do admit students who have relevant job experience.
Postgraduate examples
Here are some examples of postgraduate programs:
Research degrees

Conversion courses

Taught courses

Professional qualifications
What level is postgraduate study?
PHDs are the highest level of education (level 8) you will obtain at a university. It entails conducting independent and original research on a particular subject and then writing a thesis worthy of publishing.
What is a postgraduate certificate equivalent to?
Postgraduate certificates are equivalent to Masters degrees, but they're usually shorter by duration.
Exams are uncommon, and you will either do research work or dissertations, depending on what your major is. If you pass, you'll receive a certificate with a pass, merit, or distinction.
They're perfect if you think a postgraduate qualification will help you advance your career, but you don't want to spend much time on your further studies.
Is postgraduate a degree?
Yes, it is. A postgraduate degree is an academic award or qualification earned after completing a bachelor's degree. A master's degree, a PhD, or an industry-specific certificate are all examples of postgraduate degrees.
What's the difference between undergrad and postgrad?
Students tend to get confused about how undergrad and postgrad programs differ.
So, we have compiled a list of the differences between these two courses:
Focus of the program
Undergraduate programs enable students to develop a foundational understanding of a subject major.
Students must study a diverse range of courses, not just those related to their major. They frequently spend the first few years fulfilling general education requirements.
On the other hand, postgraduate programs are specific. You go to graduate school to develop one skill.
PhDs are considered specialists in their field because of their depth of study and the amount of time and effort they devote to a single subject.
Size of class
Postgraduate classrooms are substantially smaller and more dynamic than undergraduate classes. So, in class discussions, students have more opportunities to contribute. They also get more chances to collaborate with their lecturers as well.
Switching majors
Students in undergraduate programs are able to change their minds if they decide they would like to focus on another field as it is relatively simple to transfer to a different school or course for any reason.
However, it's challenging to change your topic of study in postgraduate programs because they are so specialised. You'd have to meet new requirements and start the application procedure from scratch.
Why should you pursue a postgraduate study?
While you may not have given postgraduate degrees much thought before your final year of university, there are numerous reasons to continue your education after graduation; which are:
Build your network
Knowing people in your field of study and having a decent network is one of the most important things when you start working or seeking a promising career.
During your postgraduate program, you will meet faculty members, guest speakers, and business experts, all of whom can help you career-wise.
Boost your career
With your Bachelor's degree, you could secure a respectable job. Still, your chances for progression within the company or industry are limited due to a lack of additional knowledge and peer competition.
A PhD in your profession will help develop your career. You'll be able to apply for more advanced jobs and hence earn higher pay. You will become a more valuable asset to your organisation as you are able to contribute your specialised knowledge and skills. It will also increase your employment security.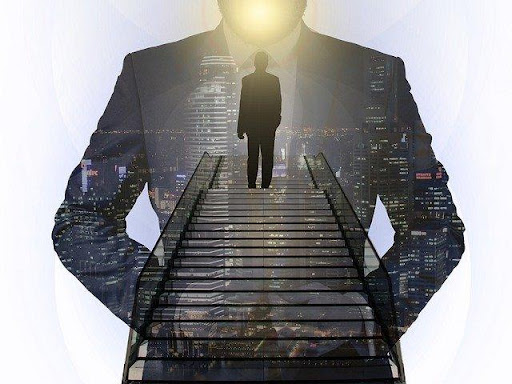 Image by Gerd Altmann from Pixabay
Get a chance to relocate
Pursuing postgraduate studies may give you the chance to relocate and study in a different setting.
If graduate assistantships or research assistantships are available for the program, attending out-of-state or private institutions at reduced fees is feasible.
Allows you to become an expert
A postgrad program allows you to gain a deeper understanding of your speciality and career concentration.
It denotes knowledge and trustworthiness in a particular profession and gives you additional flexibility within that sector.
This precise knowledge improves your proficiency in each area, giving you an advantage when many firms are raising educational requirements for new positions.
Gain transferable skills
A postgraduate study not only improves the comprehension of your chosen subject, but it also gives you the opportunity to gain transferable skills.
For example, you will learn how to conduct research or better organisation skills. All of these will allow you to stand out from other job seekers.
Additionally, these skills can also be used if you ever decide to work in another field.
Improves personal development
Postgraduate studies not only widen your knowledge but also enable you to contribute outside of the classroom.
Demand for expertise in the education and non-profit sectors continues to rise, and you'll be able to fill those responsibilities as a qualified PhD holder.
Deciding to pursue postgraduate studies requires initiative and dedication. When you finish your course, you'll be a well-rounded person thanks to the same characteristics, as well as your newly acquired knowledge and skills.
Greater credibility and recognition
There are many graduate degree holders who have done great things and are given the respect and attention they deserve and earned.
Unquestionably, a postgraduate degree adds value to a resume. It reveals something about who you are and your passion for your chosen career.
Who should take up postgraduate studies?
A postgraduate program can be a challenging step for many of us. Nevertheless, you should consider pursuing this pathway for life-long career development:
You want to widen your knowledge: A PhD degree provides the ideal opportunity to study more about the subject that most interests you. A postgraduate program may be right for you if you want to take your knowledge to the next level.
You want to distinguish yourself: A record number of students are now enrolled in university, however, most of them are in Bachelor's degrees. A postgraduate degree will capture the attention of companies and give you a leg up on other graduates in the rat race.
You prefer flexibility: Because of the full-time and part-time study choices available at the postgraduate level, it is simple to accommodate your education around your existing commitments. You can also take advantage of the available online and distance-learning courses.
Postgraduate studies in Malaysia
Malaysia's extensive history of art, literature, and music has made it intriguing to research its local culture.
At the same time, Malaysia has emerged as a powerful, lively hub for technological and business innovation, allowing young students to find their vocation in a location that matches their professional objectives.
Requirements
Each Malaysian institution has a system that allows prospective students to apply for and enrol in their postgraduate programs. So, once you've decided on an institution, you may fill out their application and send your materials there.
Nonetheless, here are some of the general criteria you have to meet for each application:
Academic Requirement: Completion in a Master's Degree or equivalent in a related field.

English Requirement: Band 5 in MUET or Band 6.0 in IELTS; or a min score of 60 (IBT) or 488 (PBT) in TOEFL; or score 59 and above for Pearson English Test.
Subjects
The program structure for postgraduate programs is different compared to a degree course.
Here, students will systematically arrange and develop their study by creating a research proposal that will lead them through the complete research process.
On the other hand, some universities offer their students two alternatives to pursue their postgraduate pathway.
For example, in UOW Malaysia KDU's Postgraduate Studies, students can study by research or coursework. This gives individuals more flexibility in enrolling themselves in a course that works best for them.
Here's a list of programs by research that is available at UOW Malaysia KDU:
Here's a list of programs by coursework that is available at UOW Malaysia KDU:
Scholarship for postgraduate studies
The UOW Malaysia KDU Graduate Research fellowship is available to qualified individuals enrolled in UOW Malaysia KDU postgraduate research programs.
Here are the requirements you have to meet to be eligible for this scholarship:
Applicants must have a Bachelor's degree or equivalent with a minimum CGPA of 3.00.

All current academic and language requirements must be met.

You must be enrolled as a full-time postgraduate (by research) student at UOW Malaysia KDU.

The applicant must be recommended by the school supervising and evaluating the candidate's postgraduate studies.
Concluding remarks
Taking up a postgraduate study can be a challenging endeavour for you. However, the benefits of gaining more knowledge, better career prospects, and more can be worth giving the course a chance. If you are keen on continuing your studies under a postgrad program, you can drop your enquiries here, and a counsellor will be more than happy to assist you on your journey.
---
This content is provided by UOW Malaysia KDU.
Interested in having your announcements on Malaysiakini? Contact the announcements team at [email protected] or whatsapp on +60 17-323 0707 for urgent matters.