Flowing somewhat unknown to everyday Malaysians, beneath the fabric of Malaysia's economy, is the international fame of the country's healthcare sector.
As soon as Malaysia's borders re-opened on April 1, healthcare travellers from around the Southeast Asian region started flying back to Malaysia.
They had been waiting for two years to seek treatment in Malaysia's hospitals.
Malaysia Healthcare Travel Council reports that the travellers, primarily from Indonesia, India, Bangladesh and Australia seek out treatments in Malaysia related to cardiology, fertility, orthopaedics and oncology, among several others.
Before the pandemic, in 2019, this sub-sector raked in RM1.9bil, but this factors in only the paper trail of the medical bills of healthcare travellers; the total retail and auxiliary spending of the travellers and their caregivers plus family members cannot be traced.
For young Malaysians -- school-leavers and tertiary students -- it is a matter of importance because it means that young minds with a predilection for healthcare will find strong economic footing with which to pursue their passion.
This is why UOW Malaysia College has hospital wards built in.
Healthcare students there spend a lot of time in the college's 'wards'.
"It desensitises them from the clinical seriousness of working in a hospital, where they will have the duty of nursing patients back to good health," said Magesvari Subramaniam, Head of UOW Malaysia KDU's School of Nursing and Allied Health.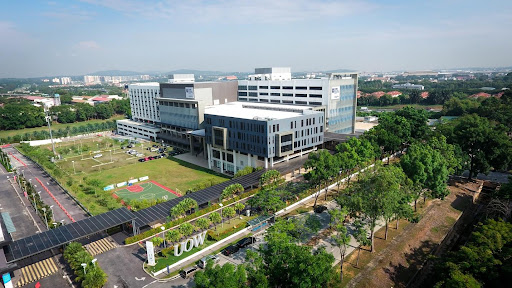 The college is grounded on UOW Malaysia KDU's campus in Utropolis Glenmarie, Shah Alam, Selangor.
It was formerly known as Ramsay Sime Darby Healthcare College, and it has been training healthcare students since 1995.
The college now offers quality health care programmes such as Diploma in Nursing, Diploma in Physiotherapy, Diploma in Healthcare Services and Diploma in Medical Assistant.
There will be a small fiduciary benefit for some of the students, especially those pursuing the Diploma in Nursing, said Magesvari.
"To excel in nursing, the students must spend a lot of time in practical training at hospitals.
"During this time, they will receive an allowance of RM500 to RM650 a month from hospitals that sponsor them," she said.
She stressed that there is such a high demand for nursing expectations in the healthcare sector that nursing students stand a high chance of gaining a full sponsorship.
"Private hospitals are willing to spend more than RM50,000 to sponsor nursing students.
"It ensures that they will have fresh intakes of highly trained nurses, while students are immediately ensured of well-paid jobs the moment they graduate," she said.
Registered nurses, she said, also regularly return to the campus to receive post-basic training in Renal, Perioperative, Critical Care and Oncology Nursing.
"Usually, these nurses receive Post Basic training under sponsorships from their hospitals, and after receiving all this, they qualify to obtain a Bachelor's Degree in Nursing," Magesvari added.
Healthcare students who are not bonded into sponsorships, on the other hand, have the full capabilities of UOW Malaysia KDU's ties with Australia.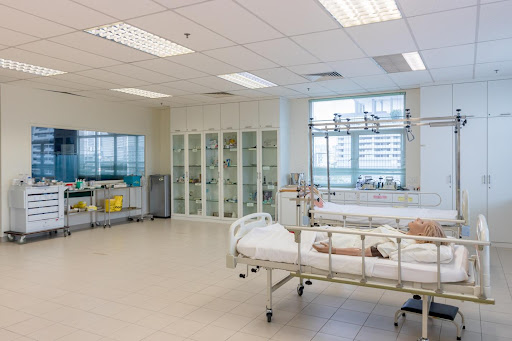 "Students can start their diploma programmes at UOW Malaysia College and then continue their undergraduate studies in Malaysia or at the University of Wollongong (UOW) campuses in Australia, Dubai, or Hong Kong," she said.
She said a wealth of undergraduate studies related to the healthcare field awaits students in the transnational campuses of UOW.
Before the pandemic, UOW entered into a strategic partnership with KDU and brought world-class education to Malaysia.
UOW is a public university in the city of Wollongong, about an hour's drive from Sydney, Australia.
Being ranked in the Top 1% of universities worldwide, UOW harnesses academic resources that cross world borders to ensure that its international student population benefits from a truly global exposure.
For more in-depth details on UOW Malaysia College's Nursing and Allied Health studies, call +603 7953 6690 or +6012 236 3602 (local enquiries).
---
This content is provided by UOW Malaysia KDU.
Interested in having your announcements on Malaysiakini? Contact the announcements team at [email protected] or whatsapp on +60 17-323 0707 for urgent matters.