Throughout the past few years, we have seen rapid advancements in technology. Now various elements of our everyday lives depend on the utilisation of intelligent systems and robotics for products like DVDs, anti-lock braking systems in cars, and computer hard disks.
These items are mechanical but require computers and electrical control systems to operate. The need for these items demonstrates the demand for mechatronics engineers who design and create control systems, innovative machines, robots, and products that work accurately and make people's lives easier.
Above photo by Jeswin Thomas on Unsplash
What is mechatronics engineering?
Mechatronics engineering is the combination of mechanical and electrical engineering with the purpose of making devices more intelligent and efficient. They serve as the foundation of automation and manufacturing because it aids in curating systems that function well.
What will you learn in a mechatronics engineering degree?
Individuals taking a mechatronics engineering degree will:
Learn and be able to apply the principles of Mathematics, Science, and Engineering to solve complex engineering problems.

Tackle difficult engineering problems by analysing and applying engineering techniques.

Utilise proper tools and techniques for complicated engineering issues and problems.

Gain the capability to examine complex engineering problems using research techniques.

Interact effectively and professionally with complex engineering activities.

Have the intelligence to comprehend and demonstrate exemplary practices of engineering in sustainable development and environmental concerns for the solutions of complex engineering problems.

Engage in professional engineering practice for safety, health, social, cultural, and legal responsibilities in developing engineering solutions.

Execute the duties of an engineer professionally and ethically.

Function effectively as a team member or leader within multidisciplinary settings.

Recognize the need for, and be able to engage in independent and lifelong learning towards continuous professional development.

Prove entrepreneurship skills, engineering project management, and economic decision-making in multidisciplinary environments.
Mechatronics engineering subjects
The following is a list of subjects that students will be exposed to upon taking a mechatronics engineering course:
Chemistry

Additional Mathematics

Physics

Introduction to Engineering

Science and Engineering of Metals

Fundamentals of Fluid Mechanics

Mechanical Systems Design

Machine Design

Analogue Electronics

Digital Electronics

Electrical Systems

Engineering Mathematics

Electromagnetic Field Theory

Engineering Software & Applications

Signals and Linear Systems

Strength of Material

Robotics Technology

Sensors & Actuators

Control Engineering

Communication Engineering Principles

Numerical Methods & Statistics

Microprocessor Systems & Embedded Software

Engineering Project Management

PLC & Pneumatics Systems

Machine Vision & Intelligence

Digital Signal Processing

Power Electronics & Drive

Analogue Integrated Circuits & Systems

CAD/ CAM

Thermodynamics & Heat Transfer

Product Creation Technology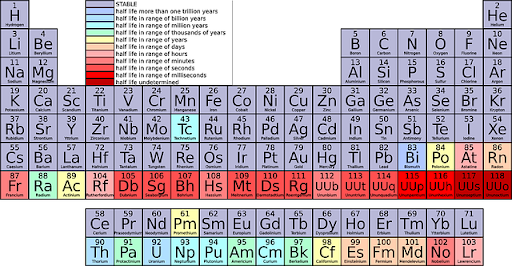 Image by Clker-Free-Vector-Images from Pixabay
Mechatronics engineering requirements
An individual will usually need to meet the following requirements to enrol in a mechatronics degree course:
A minimum of 5 credits in SPM or any O-Level Qualification.

A pre-university qualification

A-Levels: minimum of 2 passes, including Mathematics and Physics.

STPM: have a pass with a grade of "B-" in Additional Mathematics or Advanced Additional Mathematics, Chemistry, and Physics or Biology.

Unified Examination Certificate: minimum of 5 "B"s, including Mathematics and Physics or Chemistry.

Australian Matriculation: average of ATAR 50% or higher in 5 subjects, including Mathematics.

Foundation in Science: pass all major subjects with a minimum CGPA of 2.75, get a credit in any subject, and get at least a "B-" grade in Mathematics, Chemistry, and Physics or Biology.

International Baccalaureate: minimum of 31 points.
Generally, an individual will need good grades in Mathematics, Physics and English. However, the entry requirements for a degree in mechatronics engineering will vary depending on the university of your choice, so it is essential to do your own research.
How many years does it take to study mechatronics engineering?
Typically, the duration of a mechatronics engineering degree will take 3 to 4 years to complete. The duration may vary according to the university of your choice, so it is best to go through the details of the degree program on the university website.
Is mechatronics engineering very hard?
Just like other fields of engineering, mechatronics engineering can be a challenging course to pursue. This means that students would need to have a lot of patience and perseverance to pursue such a field.
However, with hard work and consistency, it is possible to make mechatronics engineering a manageable course. Additionally, all the hard work will start to pay off as you embark on your career.
Mechatronics engineering jobs
One can choose from various jobs upon completing a degree in mechatronics engineering, including:
Robotics Engineer

Automation Engineer

Instrumentation Engineer

Electronic Engineer

Maintenance Engineer

Mechatronics Project Engineer

Mechatronics, R&D or Systems Engineer

Industrial Engineer

Process Control Engineer

Service Engineer

Mechanical Design Engineer

Powertrain Engineer
Is it worth studying mechatronics?
As mentioned above, pursuing a career within the field of engineering can be a challenge, but the subject continues to be in demand. Graduates tend to find employment at a quicker rate and advance in their careers with an engineering degree. Thus, a degree in mechatronics engineering is definitely worth it as various job opportunities can open up.
Is mechatronics a good career?
Mechatronics is a strong career option for individuals interested in the field. Getting a degree in mechatronics engineering means that an individual will need to combine a broad range of skills within the field of engineering, ranging from mechanical engineering to electrical engineering to computer science to control systems.
Essentially, exposure to various fields can build an individual into a well-rounded professional who can have a solid base to solve complex engineering problems.
Is mechatronics in high demand?
Malaysia continues to strive to be considered a developed nation, and individuals like mechatronics engineers have a critical role in improving the quality of life in the country via advancements in science and technology. While it may be hard, qualified and skilled mechatronics engineers are in high demand, hence making the difficulty of the course worth it in the long run.
Mechatronics engineering vs mechanical engineering
Mechatronics engineering emphasises the designs of electronic and mechanical devices, ranging from large-scale automated manufacturing systems to micro-scale sensors and instrumentation.
On the other hand, mechanical engineering provides an individual with a broad foundation in all aspects of mechanical design, like mechanics, power, control, and manufacturing.
Is mechatronics harder than mechanical engineering?
Mechatronics is certainly harder because it covers the essentials of mechanical engineering as well as the knowledge of mechanics, electronics, robotics, and much more. In addition, the content covered is more in-depth and substantive, meaning that it can be a rigid curriculum.
Mechatronics engineering vs electrical engineering
Mechatronics engineering covers mechanical, electrical and computer systems engineering, while electrical engineering revolves around designing new and better electronics.
Mechatronics engineering salary
Pursuing a degree in mechatronics engineering can be beneficial for individuals who are passionate about the industry and want to earn a high income at the same time. Professionals with skills in mechatronics engineering are significantly valued by various rapidly innovating companies, and their salaries reflect that fact.
According to ZipRecruiter, the average salary for a mechatronic engineer is $93,985 per year, with individuals earning around $45 per hour. As always, individuals with years of experience under their belt are more likely to make a better and more enticing salary compared to fresh graduates.
Mechatronics engineering salary in Malaysia
According to AfterSchool, an individual with 0 to 3 years of experience or a fresh graduate with a degree in mechatronics engineering can expect to earn RM 3,110 per month.
A senior mechatronics engineer with 4 to 7 years of experience can expect to earn at least RM 6,110 monthly, while a manager with 6 to more than 10 years of experience is RM 8,110 per month. A senior manager in mechatronics engineering with 10 to more than 15 years of experience can earn a monthly income of around RM 11,110.
Bachelor of mechatronics engineering
Here at UOW Malaysia KDU, we offer a Bachelor of Mechatronics Engineering with Honours at our Utropolis Glenmarie campus. Our program, which spans a duration of 4 years, was created for students to enhance their engineering knowledge while equipping them with skills through hands-on learning and real-world experiences.
Conclusion
Mechatronics engineering is a tough course to pursue due to the heavy course content that is covered in a degree program. However, individuals who have a passion for the course and are willing to challenge themselves with problem-solving would benefit tremendously from being in this course. While a degree program in mechatronics engineering poses a challenge for many people, putting in the hard work and dedication can make the course worthwhile. Additionally, the diversity of job opportunities and the high salary of such a job can be an attractive offer.
---
This content is provided by UOW Malaysia KDU.
Interested in having your announcements on Malaysiakini? Contact the announcements team at [email protected] or whatsapp on +60 17-323 0707 for urgent matters.