UOW Malaysia KDU University College's Game Development Program once again made headlines during the recent game developer's conference. LEVEL UP KL 2022 organised by the Malaysian Digital Economy Corporation (MDEC) is Southeast Asia's premier industry event for game developers. For the past five over years LEVELUP KL has hosted the highly anticipated and prestigious Southeast Asia (SEA) Game Awards. The awards were created to recognize and celebrate the creativity, artistry, and technical genius within the Southeast Asian video game industry.
Image above: Class of 2018 Game Development Alumni – Irfan Hadi receiving his special category award.
This year, UOW Malaysia KDU Third Year Game Development Students won the Best Student Game at the prestigious Southeast Asian Video Game Awards 2022. This is the third time in a row that UOW Malaysia KDU Game Students have won this regional award! The game developed by Ng Wei Shun, Jonathan Yapp, Caleb Foo, Lim Cai Xuan, Alexis Lim, Kok Tim Lit, Kuan Zhao Hong, Joshua Goh and Kevin Ng – is a PC time-loop game about a man trying to prevent the train he's riding on from exploding. Using only the knowledge he gains every time he dies and is reborn, he must find a way to break the time loop and stop the explosion from happening once and for all. The game called End of the Line, is a genuinely unique project by these young game makers from UOW Malaysia KDU.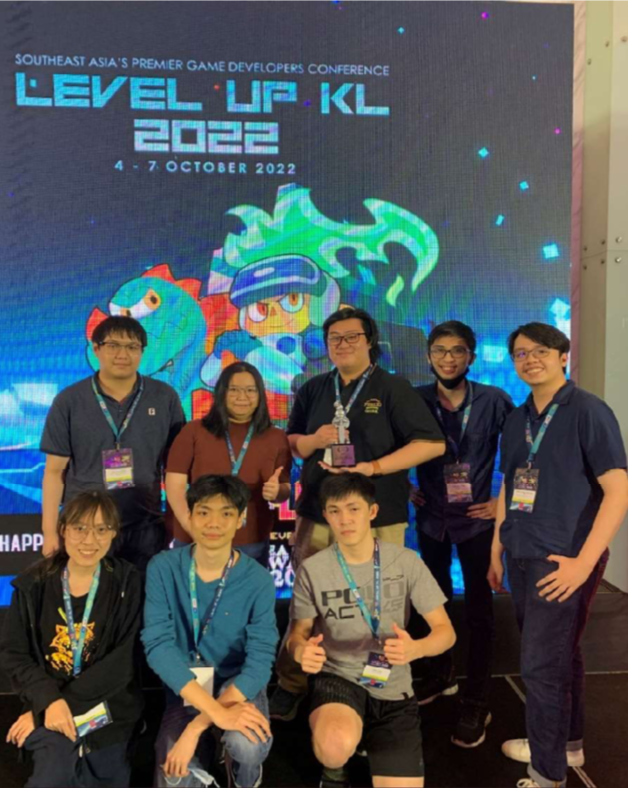 To add icing to the cake, Irfan Hadi, UOW Malaysia KDU Bachelor of Game Development alumni - class of 2018 won the special sponsored award byXsolla, an international payment services company for game developers andpublishers. He also won USD5,000 and a chance to have his gamefunded/accelerated/published! His game, ENDURA is a fast-paced action adventure game where players engage in high-speed traversal gameplay, battling gigantic beasts in a mystical tree world.
---
This content is provided by UOW Malaysia KDU.