KUALA LUMPUR, 16th FEB 2023 – Boutique and award-winning property developer, Rivertree Group has recently launched its maiden industrial project called "Esteem Business Park" with a gross development value ("GDV") of RM180 million in Klang.
Esteem Business Park is an award-winning project that has won multiple awards namely "The Star Property Awards 2022" with Excellence Award for the Business Estate Award Category and "International Property Award for the Year 2022-23" – Best in Asia Pacific under the Commercial & Manufacturing Development Category. Rivertree Group is also the first Malaysian company to have won at the regionals since the International Property Awards London started 30 years ago.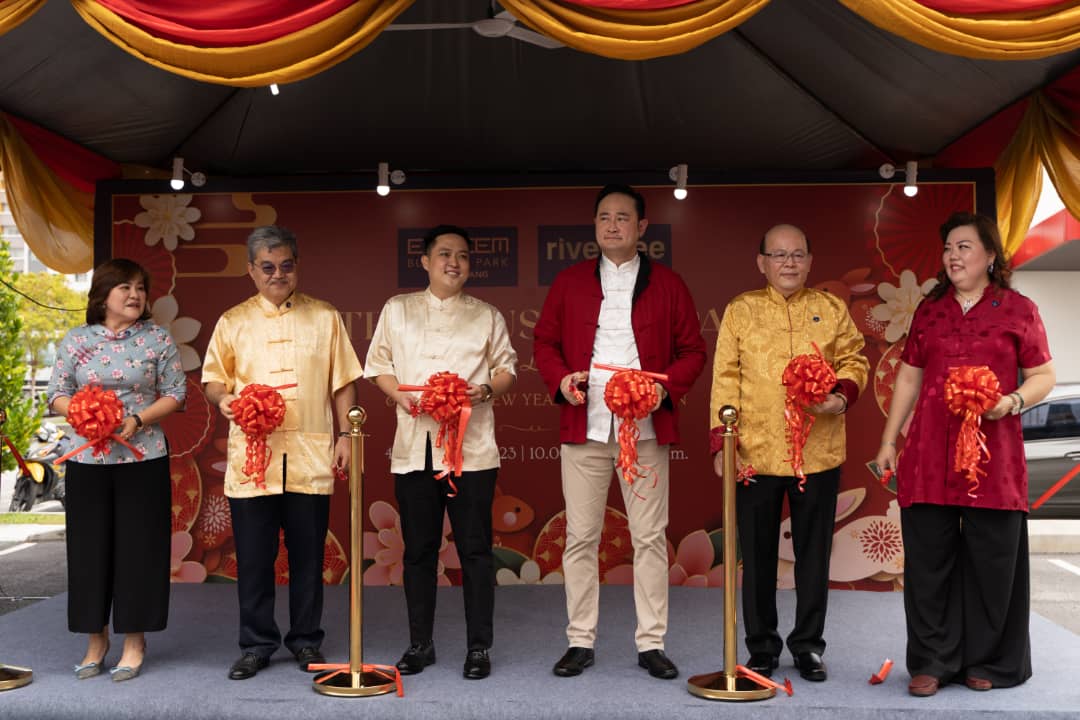 From Left:
1. Jennifer Woo (胡慧莹) - Director, Procurement & Development
2. Steven Ooi Hock Ang (黄福安) - Chief Operating Officer
3. Leo Ong (阮中儒) - Director of Special Projects
4. Dato' Simon David Leong (拿督梁世民) - Group Managing Director
5. KC Soon (孙建璋) - Director, Marketing & Development
6. Nancy CP Ng (黄秋萍) - Sales Director
Rivertree Group's Managing Director, Dato' Simon David Leong said, "The launch of Esteem Business Park represents another milestone for the Group as this is our maiden industrial project. Although Rivertree is quite new in the property development sector having started development only in 2015, we have a proven track record of commercial and residential property projects in Klang Valley with strong take-up rates and positive feedback.
We look forward to delivering yet another innovative business space for industrial players that will boost speed, integration, and efficiency for our clients."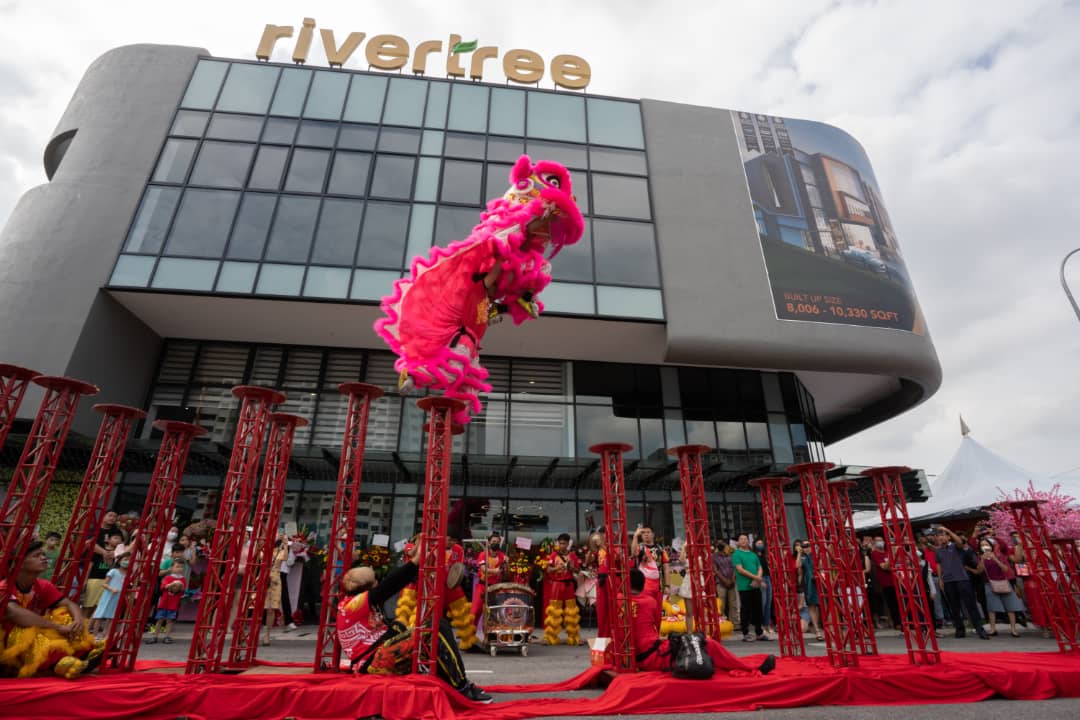 Esteem Business Park is located at the heart of the Taman Perindustrian Meru Selatan industrial hub and near established townships. The strategic location offers ready connectivity to major expressway, several transport links and multimodal distribution networks across land, air and sea.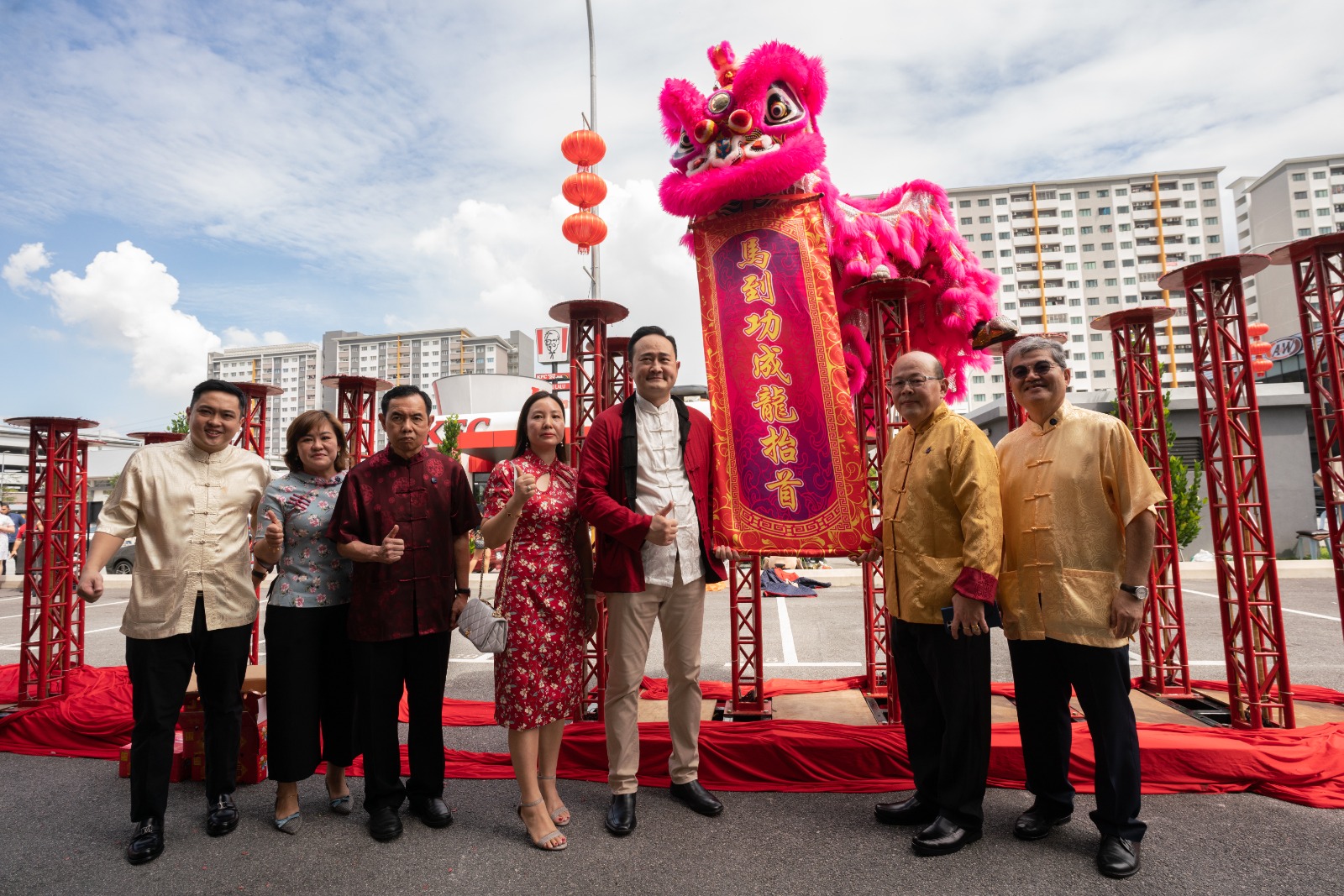 From left:
1. 阮中儒 Leo Ong - Director of Special Projects
2. 胡慧莹 Jennifer Woo - Director, Procurement & Development
3. 甘国求 Dato' Kam Kok Kaw - Executive Director & COO
4. Datin Peng Lin 彭玲
5. 拿督梁世民 Dato' Simon David Leong - Group Managing Director
6. 孙建璋 KC Soon - Director, Marketing & Development
7. 黄福安 AR. Steven Ooi Hock Ang - Chief Operating Officer
The project with a land size of 10.03 acres is developed as medium industrial development comprises 39 industrial units which will be developed over two phases. All units have innovative flexi-space with its super-sized jumbo factory space and comes with a goods hoist for easy transfer of goods.
"As we have seen over the last two years after the pandemic, industrial development is gaining more momentum as businesses adapt to the risks of supply chain disruptions and customers are in need of more warehousing space than ever. Esteem Business Park's unique factory design and layout was born after much discussion and engagement with industrial operators and end users. According to the local authorities, our design is the first of its kind in Klang and possibly Selangor. That is why we decided to give it a suitable unique name i.e. "Super-sized Jumbo Factory" for its sheer size in its class.
He also added that the modern design with full height glazed windows and large screens offers natural lighting, good ventilation, flexibility and practicality to our customers by maximizing the utilization of the business space.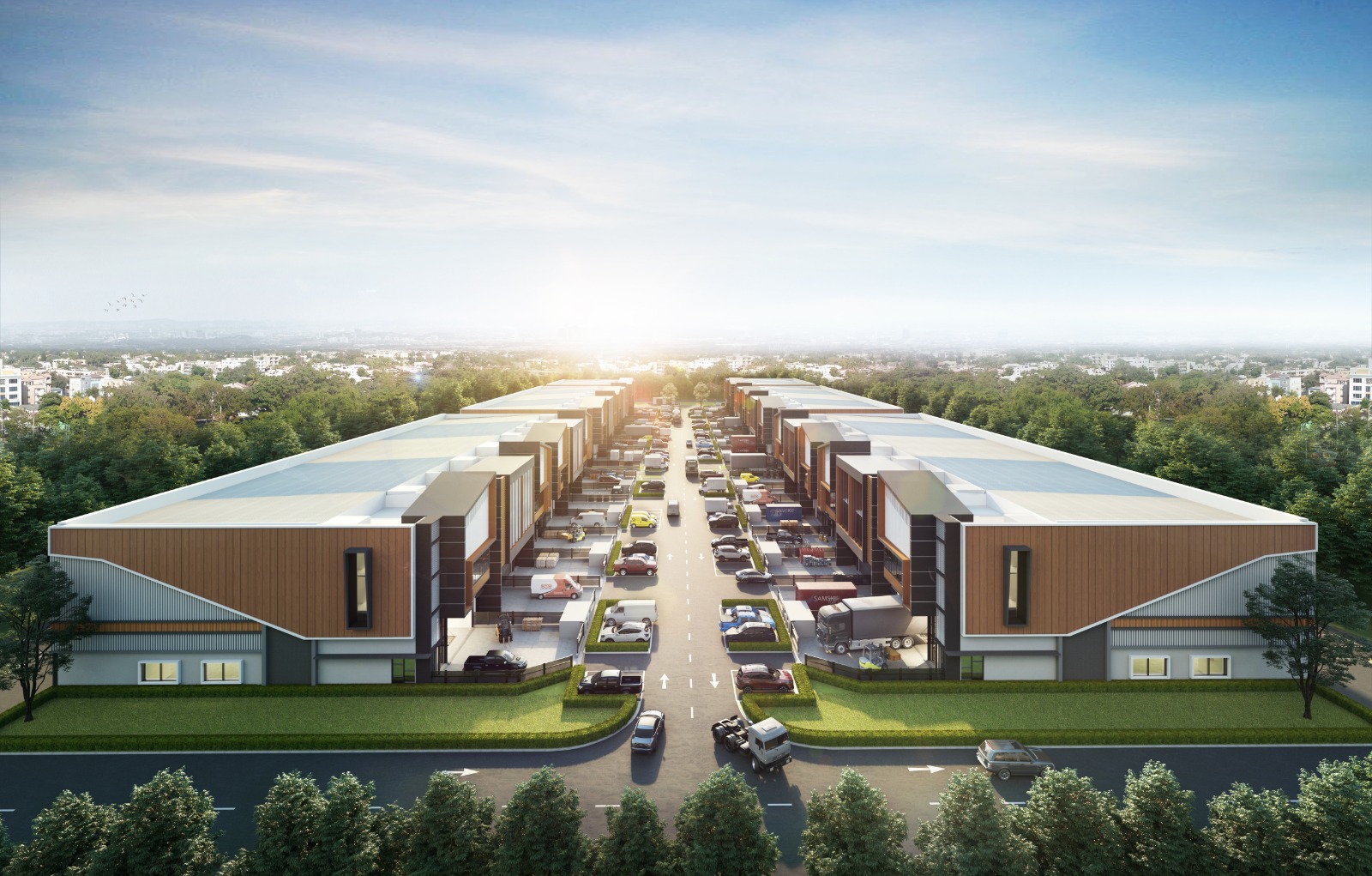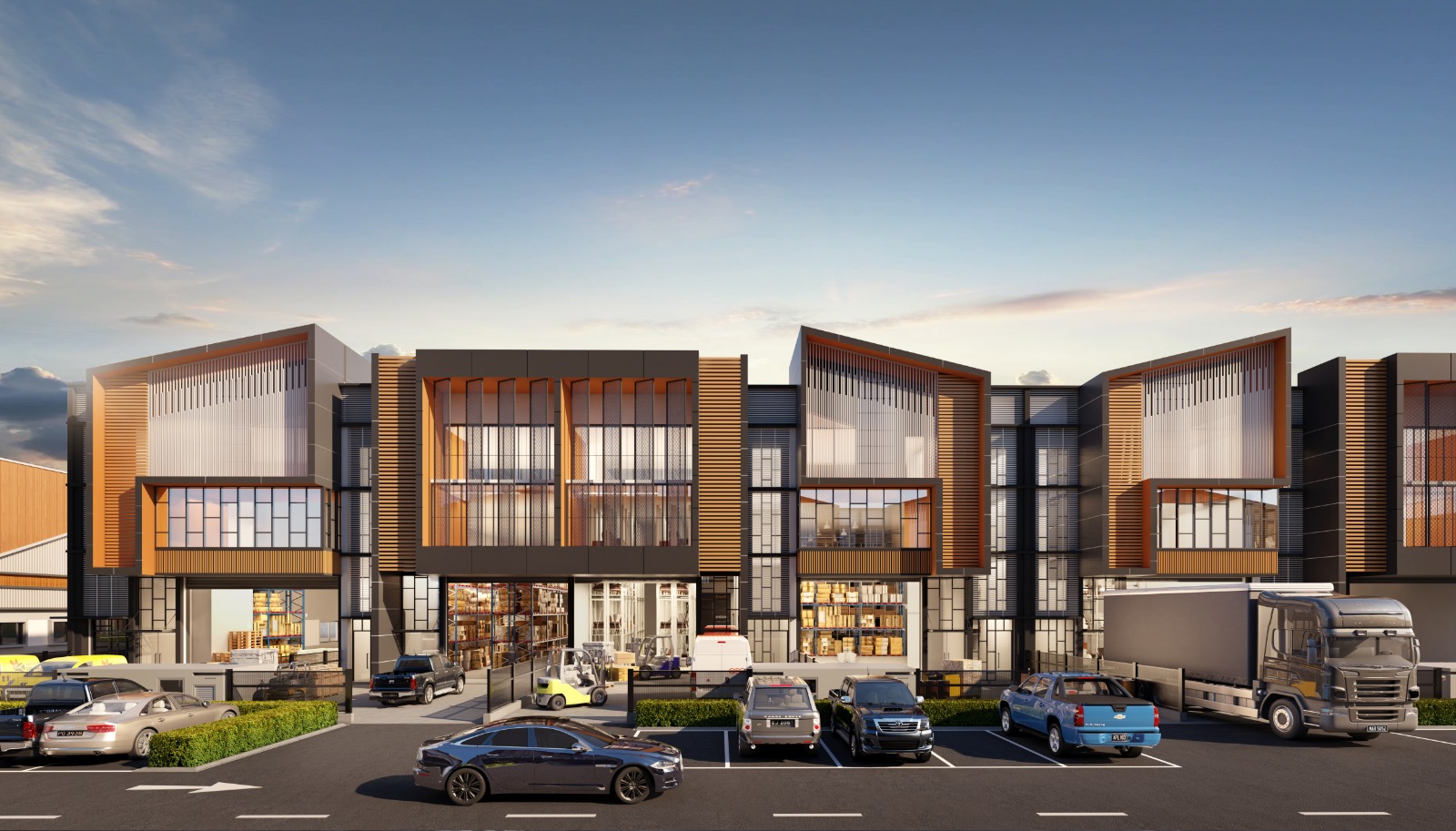 "Together with our strategic location, we ensure that the industrial park will boost speed, easy integration of business processes and increase efficiency for our customers," Dato' Simon David Leong said.
The industrial development will be developed in two phases, where the soft launch of its Phase 1 was done in June last year and is targeted to be completed by 2025 while Phase 2 is targeted to be completed in 2026.
According to Dato' Simon David Leong, Rivertree Group also incorporated eco-smart solutions into Esteem Business Park to push forward its sustainability goals.
"Businesses are becoming more aware of the importance of ESG compliance and going green, which is why we are incorporating some of these unique features into our industrial property development," he said.
The features include EV-charger stations, large glazed windows for good ventilation, rainwater harvest system ready, water-saving faucets, flushes and fittings in the toilet and sink areas, and the solar panel to generate recurring income for customers opts to rent out its roof, etc.
Rivertree Group believes Esteem Business Park development will add value to its customers as the design of the industrial park aims to boost speed, integration and efficiency for businesses, especially those involved in the light and medium industry.
---
This content is provided by Aegis Communication Sdn Bhd.