Unlocking potential in your business means turning your "shoulds'' into "musts" and creating that ultimate belief that you can grow your business even if it is a small and medium-sized enterprise.
Jointly organised by Malaysiakini and Kakitangan.com, SME Growth Summit 2023 pioneered the concept "Connect, Exchange of Ideas and Create", and has equipped the delegates with ideas, connections and models they need to scale up their business.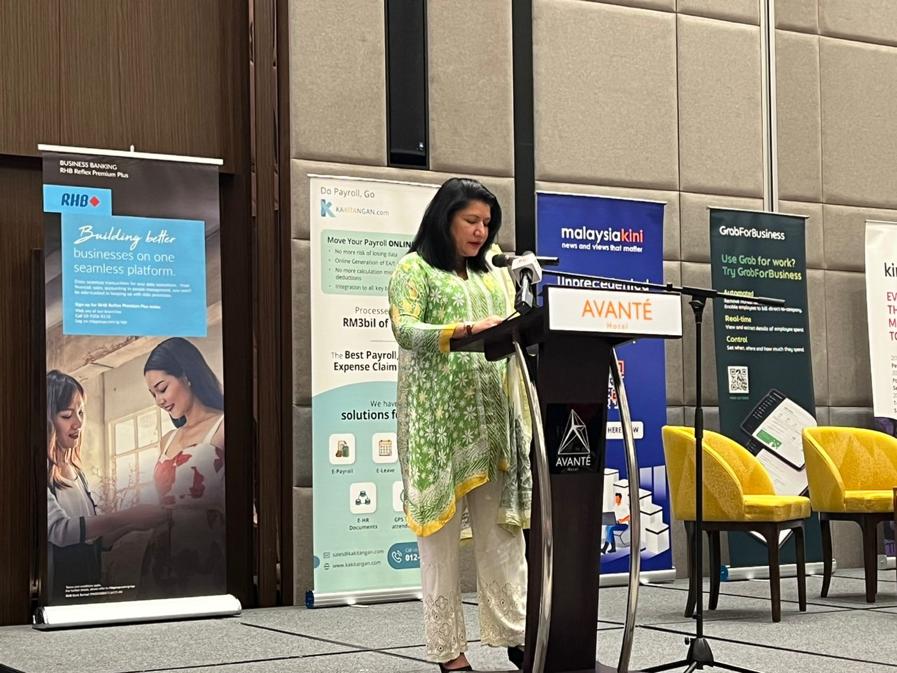 "SMEs are the backbone of our economy hence to make sure this sector grows and succeeds, the government has put in place various initiatives to create new opportunities for SMEs to access local and global markets through trade agreements, partnerships, and other initiatives"
"I am confident that this summit will provide an excellent opportunity for SMEs to learn, grow, and connect," said YB Senator Puan Saraswathy Kandasami, Deputy Minister of Entrepreneur and Cooperatives Development (MECD).
Diving into Panel Discussions on Day 1
The key takeaways of the sharing sessions are recorded below. On Day 1, the event covered 8-panel discussions which revolved in areas such as:
Panel Discussion 1: Find Funding to Build My Business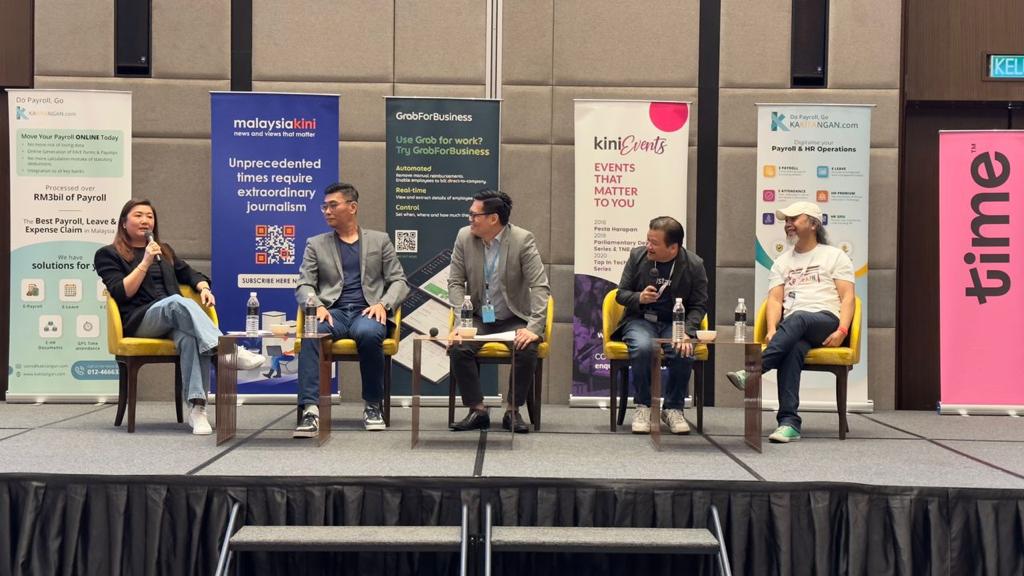 The first-panel session was kickstarted by Sam Shafie, CEO & Co-Founder, of pitchIN, Jeff Tan, CEO, of Fundaztic, Goh Boon Peng, Founder & CEO, of Mystartr and Chin Kah Leong, Head SME Enhancement, RHB Bank SME Banking. Xelia Tong, Managing Partner, ScaleUp Malaysia served as the moderator.
Key Takeaways:
SMEs should have a track record and understand the beauty of equity crowdfunding.

Traditional banking does not only focus on financing but also the ecosystem that comes with it. Hence, SMEs should build on their ecosystem as well as manage their cash flow.

Peer-to-peer finance offers SMEs an alternative and easy access to funding
Panel Discussion 2: Traditional Marketing vs the New Medium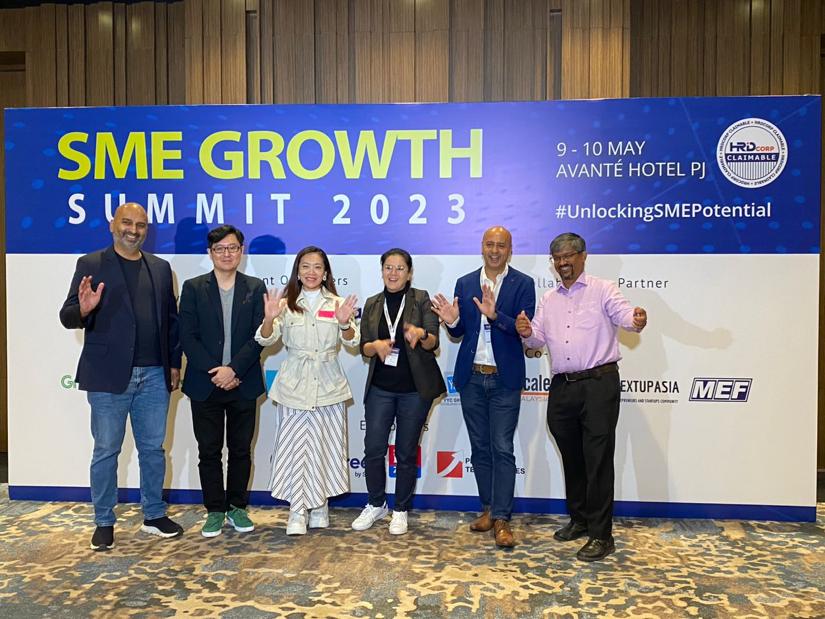 Up next was Kenny Ong, CEO, of Astro Radio, Melissa Sim, CEO & Founder of AdEasy and Neeraj Gulati, Partner, Accenture Song, moderated by Premesh Chandran, Co-Founder, of Malaysiakini.
Key Takeaways:
Digital marketing is more tactile and personal, while traditional marketing is more impersonal but has a wider reach.

It's important to consider your budget and target market when deciding which type of marketing to use.

Understand your brand, try different media and get your brand out and about!
Panel Discussion 3: From Zero to 100 Million Valuations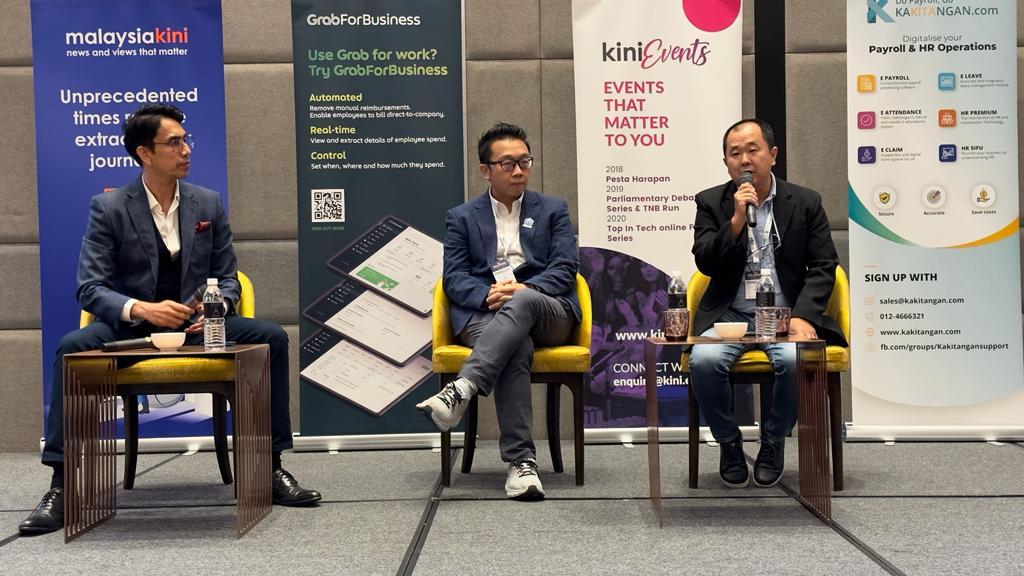 Our moderator for this session was Raj Aria, PR Director, Gentleman's Code, and panellists Tommy Lim, CEO, of ICT Zone, and Kee Siak Chan, Founder & CEO, of Exabytes Network.
Key Takeaways:
SMEs must ensure that the right measures are in place to create an atmosphere of trust and security for potential investors.

ESG not only makes a business favourable to investors, but it can also improve the overall financial performance of a business.
Panel Discussion 4: How Statutory Bodies See Their Role in Helping SMEs and SME Employees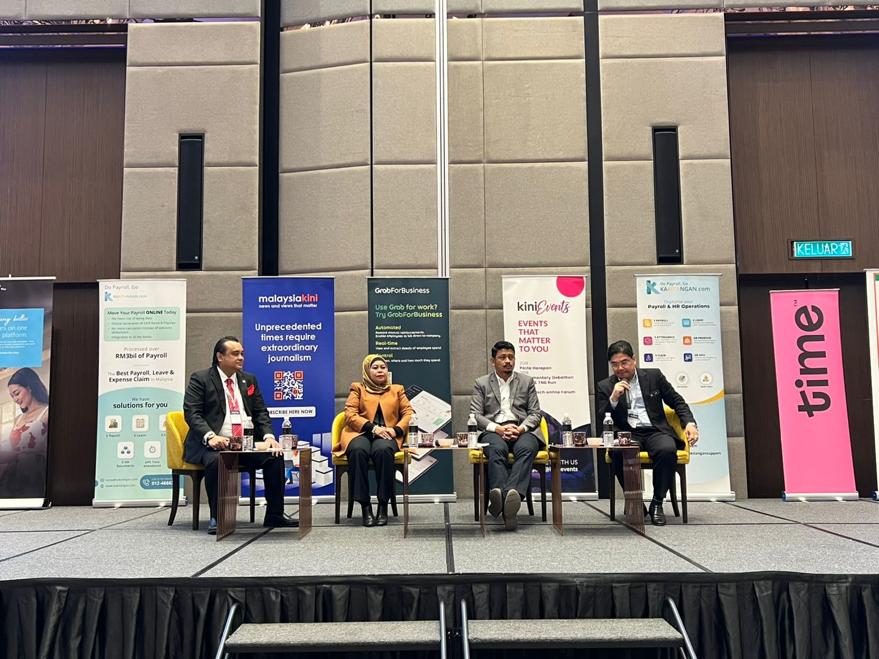 The 4th session was moderated by YK Lai, Managing Director, HR Edge, and the panellists were Wan Yon Shahima Wan Othman, Chief Customer Officer, HRD Corp, Safawi Sa'aid, Senior Revenue Executive (tax operations), LHDN and John Riba Anak Marin Deputy CEO, Operations, SOCSO.
Key Takeaways:
HRD Corp provides various schemes to enable and support SMEs.

ezHASiL enables taxpayers to manage their taxation online through e-Filing, e-Register, e-Update, e-Ledger and ByrHASiL without having to visit IRB branches physically.

SOCSO introduced the Self-Employment Social Security Scheme to protect self-employed individuals. SME employers can self-contribute and protect themselves through this scheme.
Panel Discussion 5: Rethinking The Future of Work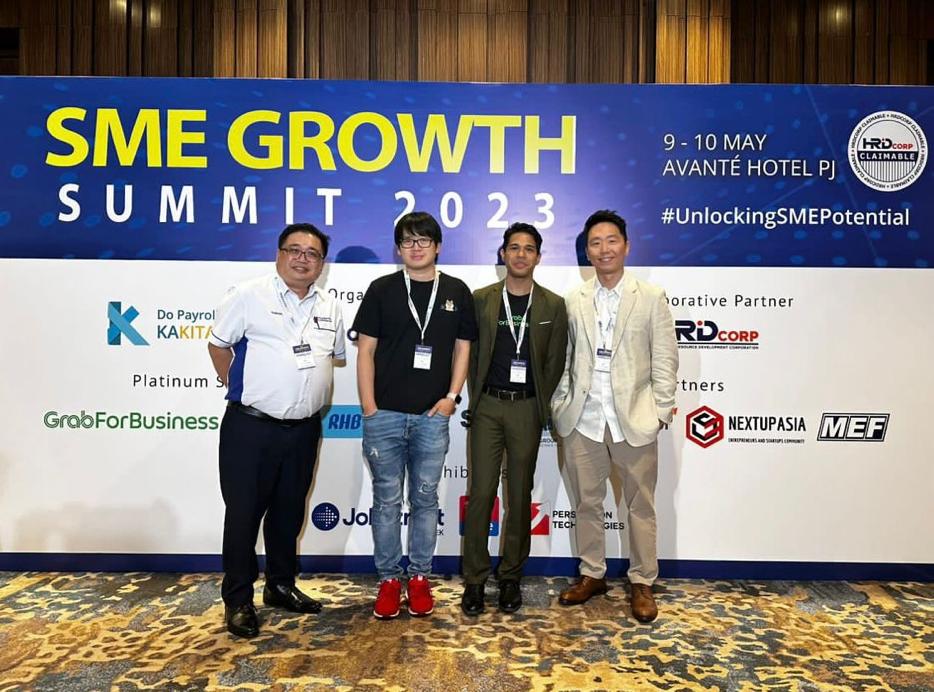 Moderated by Kamil Darman, Regional Manager, Grab For Business, the 5th session panellists were Fabian Bigar, CEO, MyDIGITAL Derek Toh, CEO & Co-Founder, Hiredly, and Timothy Tiah, CEO, Colony Coworking Space.
Key Takeaways:
If you're tech-savvy, it's a wise idea to jump in and grasp everything you can regarding working with AI. Learn the fundamentals of how it works in diverse fields.

Many employees are looking for flexibility in their work life, such as the ability to choose their workspace.
Panel Discussion 6: Practical Cases of Using Customer Data Analytics in Business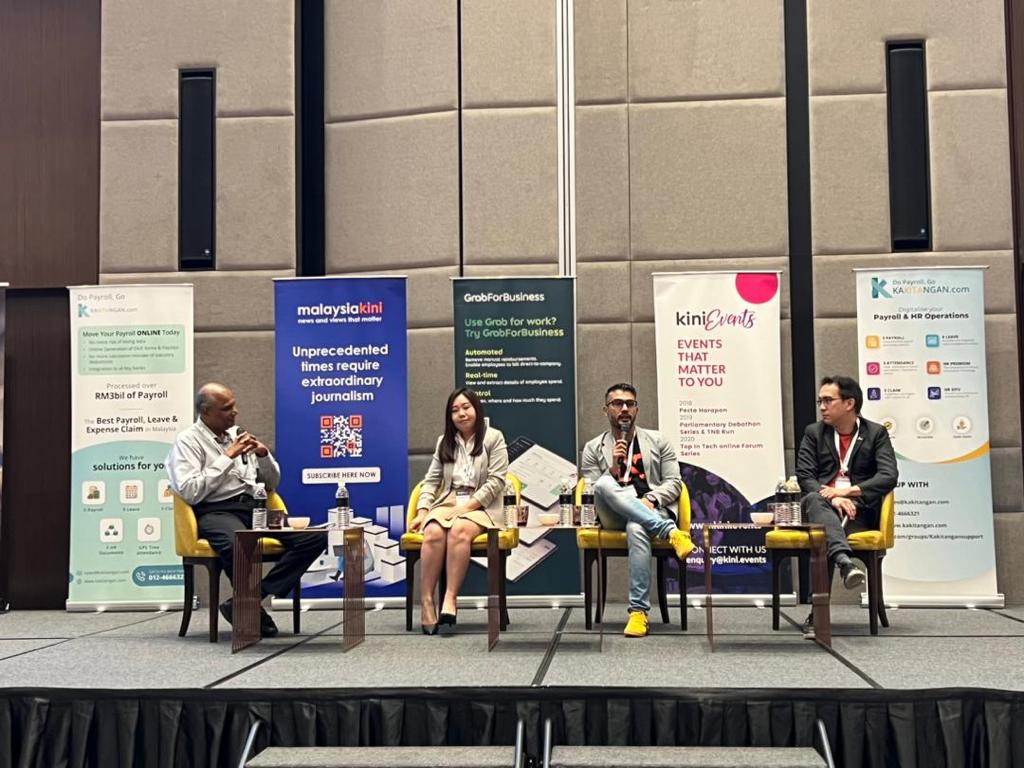 For our 6th session, our moderator was Thillai Raj, CTO, BAC and the panellists were Shashankh Bhatt, Client Growth Advisor from Netcore Cloud, Melanie Ng, Head of Performance & Insights, Time and Lance Cheang, Founder & Managing Director, Vlan Technology.
Key Takeaways:
Data analytics illustrate how businesses can get beyond the constraints that hold them back from being more attentive and responsive to customers.

Mastering the use of customer data allows businesses to optimise their cost, improve efficiency and provide better insight into customers.
Panel Discussion 7: The New Changes on the Existing Employment Act 1955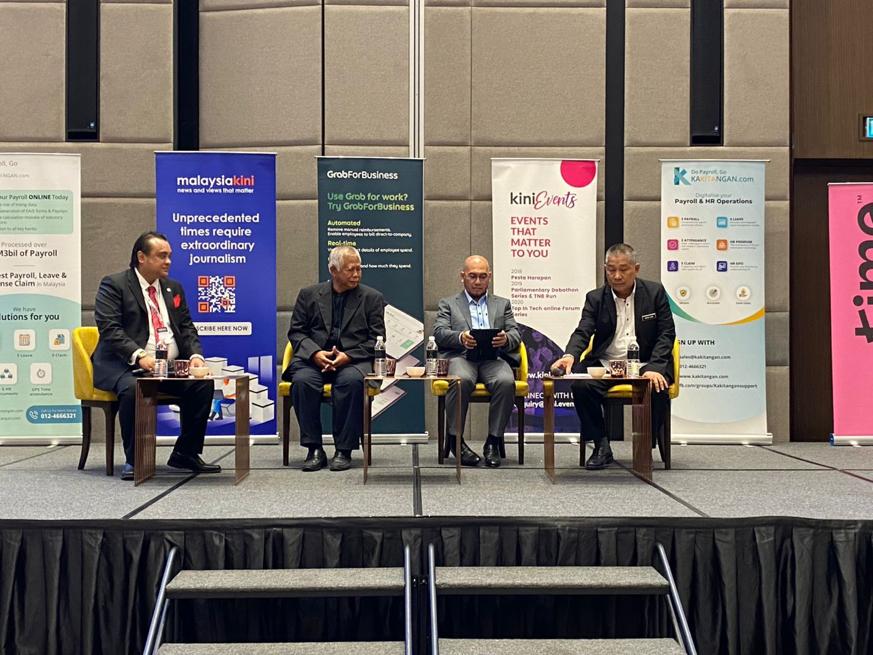 This session was moderated by YK Lai, Managing Director, HR Edge, and the panellists that joined him were Datuk Hj Shamsuddin Bardan, Executive Director, MEF, Mohd Azmi Bin Muhammud, Deputy Under Secretary Policy Division (Labour Policy Branch), Ministry of Human Resources and Mohd Effendy Abdul Ghani, President, MTUC.
Key Takeaways:
The Amendment Act is expected to benefit all the employees in the private sector estimated at 14.04 million, particularly the B40 group who earn less than RM 4,000 per month.

The government hopes that through this amendment the welfare, protection and labour management in the country can be improved.
Panel Discussion 8: Harnessing Leadership & Talent Development among SMEs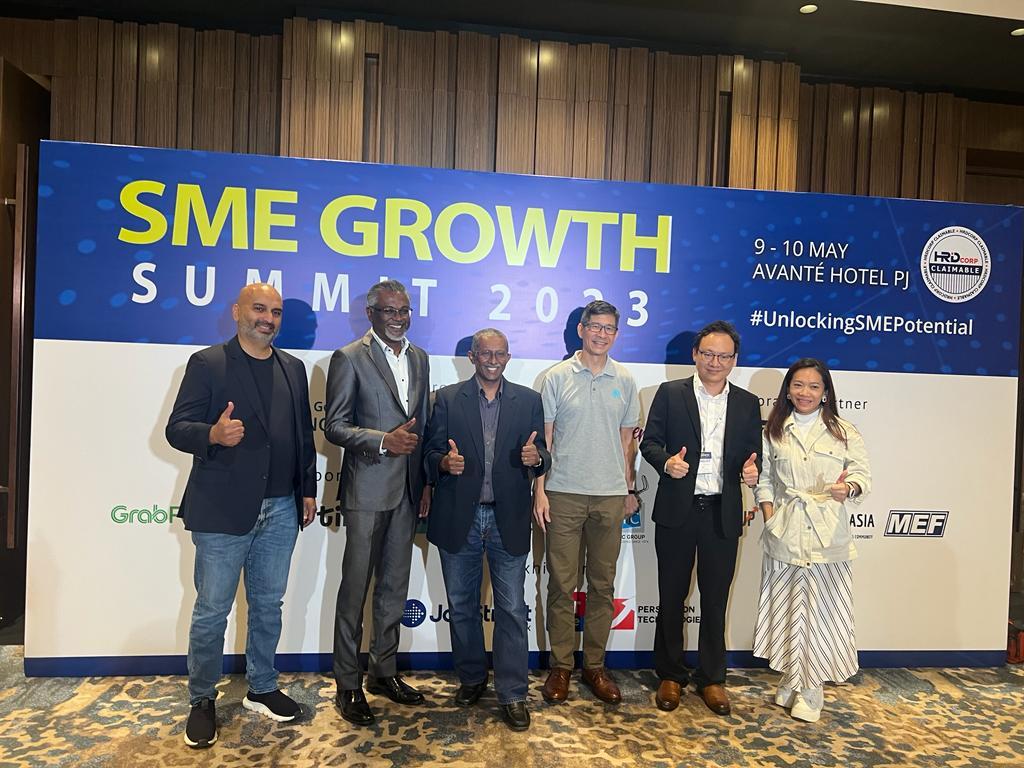 Our last session was moderated by Dr Siva, Senior Partner & Co-Founder, Scaleup Malaysia and the panellists were, Siva Kumeren, Group Chief Operating Officer, TalentCorp, Effon Khoo, CEO & Co-founder of Kakitangan and Malek Ali, Founder of BFM
Key Takeaways:
Generating a good work environment, providing development opportunities, having a motivated team and offering flexibility are conditions that attract and retain talents.

The best talent may seem hard to find, but it is not impossible. Using the right hiring practices can help SMEs achieve their goals.
8 Parallel Masterclasses, each delivering its own impactful sessions!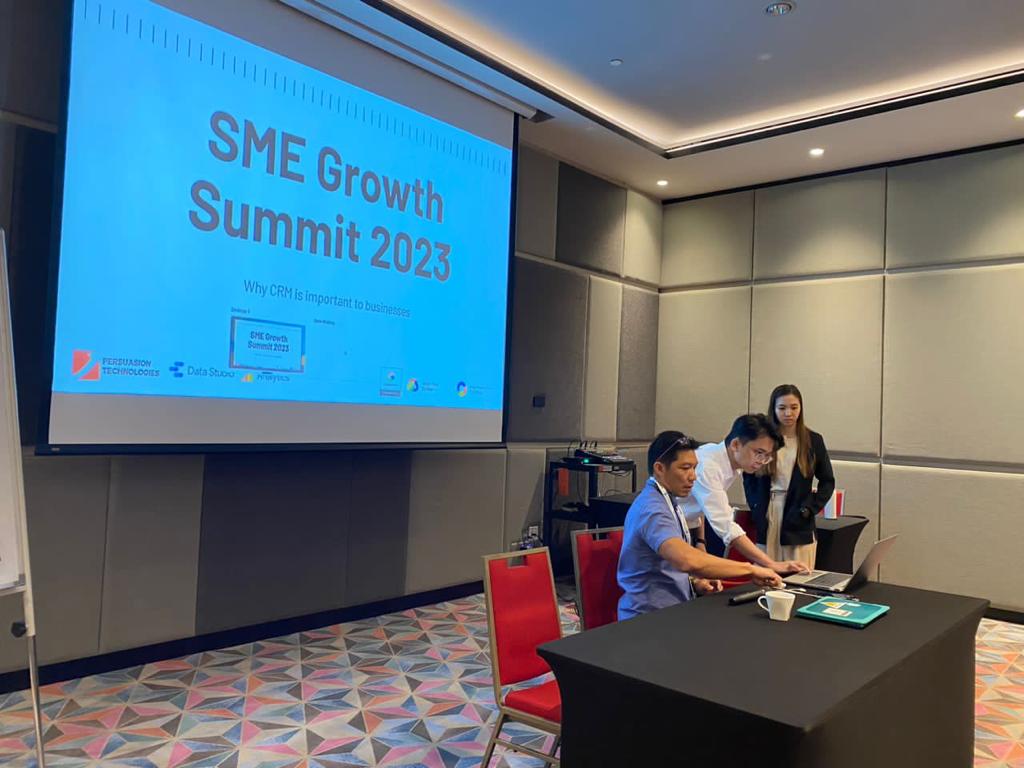 The second day of the event was also equally insightful as the sessions allowed delegates to break away from the mainstream approach in business as well as in their workplace.
Packed with 8 parallel masterclasses, these masterclasses are led by a stellar lineup of facilitators that have been carefully designed to provide a comprehensive understanding of crucial topics such as smart capital solutions, digital marketing tools and strategies as well as the future roadmap of HR and business digitization in Malaysia.
1. Talent Development - Relearn HR
(Facilitated by Effon, CEO of Kakitangan.com, Kamil Darman, Regional Manager, Grab For Business, Nizam Shari, HR Expert, Kakitangan)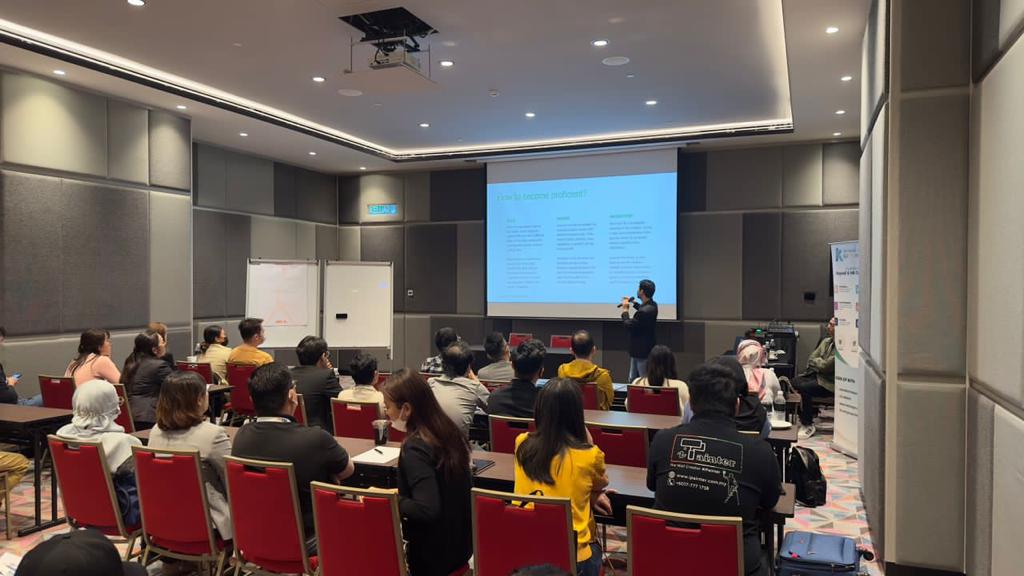 People are essential to the success of any business. The performance of employees can be a liability or asset to a company. As an HR professional, you will play a pivotal role in how successful your company is.
Key Highlights:
Understanding business and part of the business.

Communication tactics to be a marketer.

The right way of coaching colleagues to be good employees.
2. Legal and Regulatory Compliance - Do's & Don'ts for SMEs
(Facilitated by This was facilitated by YK Lai, MD, HR Edge)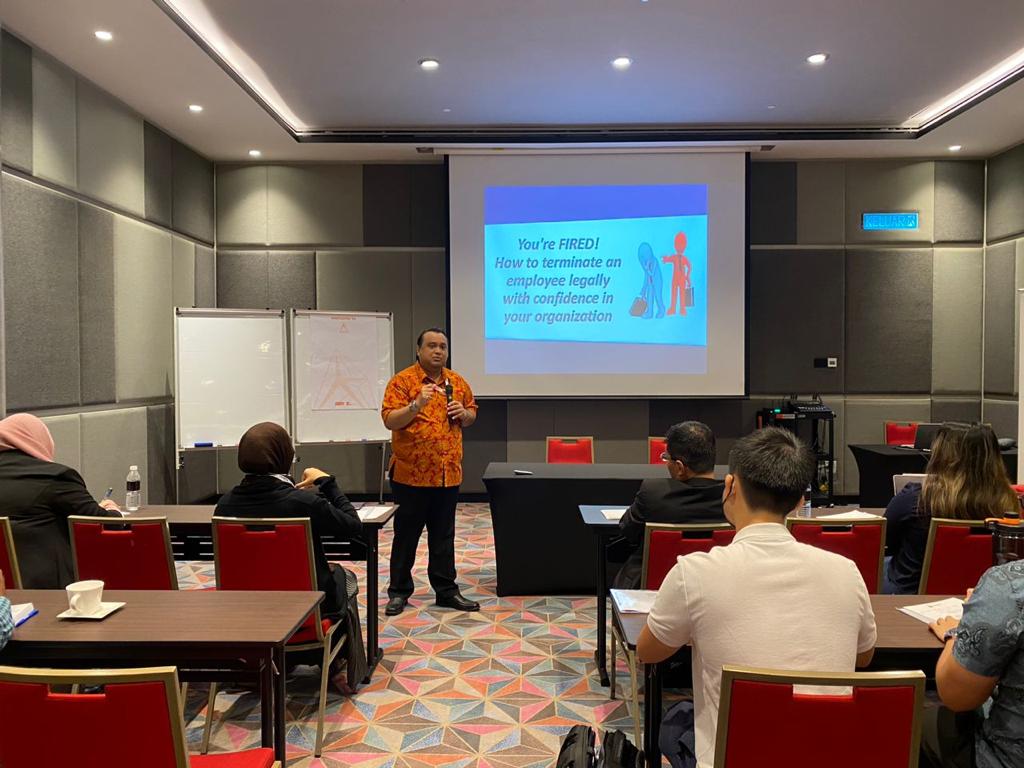 Legal and regulatory requirements change as your business grows, and it's essential to stay up to date to ensure compliance.
Key Highlights:
Legal Ways to Terminate Employment in Malaysia

Avoiding the pitfalls of wrongful termination without just cause or excuse

Case Highlight: Ex-Oil & Gas Employee awarded RM1.13m for wrongful dismissal

X-Files: Employers, please be mindful of the infamous 'Serial Claimant' before hiring
3. Customer relationship management (CRM) and Data Analytics - Marketing Through Data
(Facilitated by Tzu Ming, Founder & Director, Datalaksa)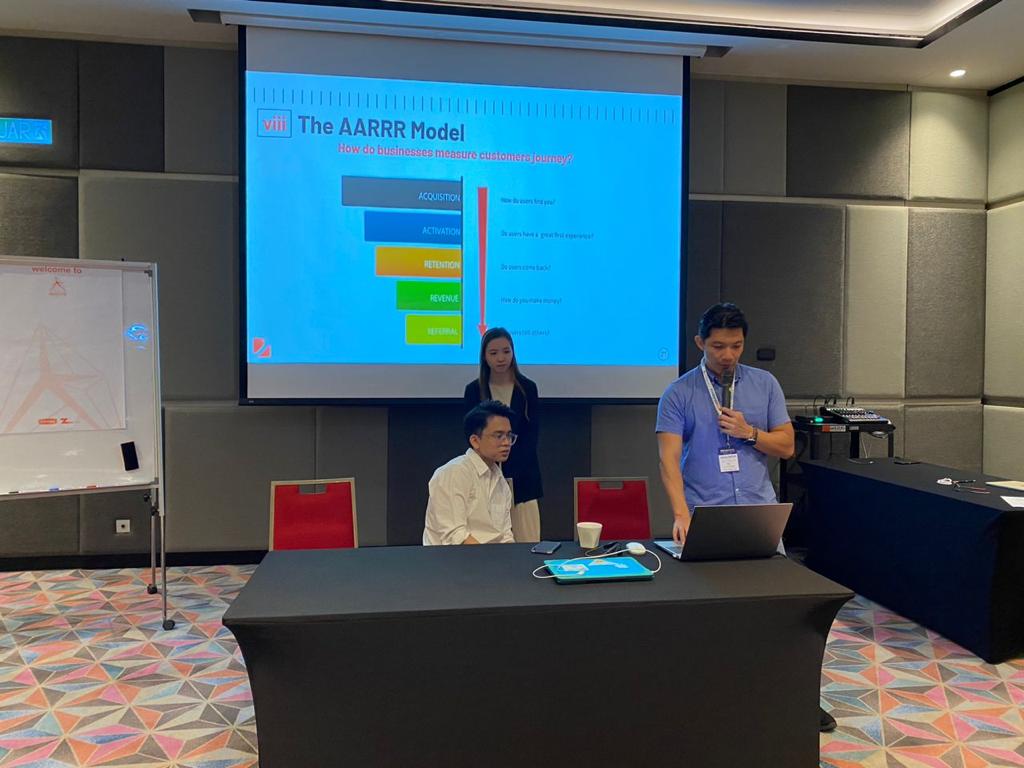 Today's marketers have more data about their consumers at their fingertips than ever before. Marketers who use these insights to create a data-driven strategy drive the best results.
Key Highlights:
Importance of CRM to businesses

Identifying customer profiles, trends and customer segments

The most effective communication channels

Tailored strategy to increase customer value
4. Digital Marketing - Brand Building for SMEs
(Facilitated by Charles Gregory, CEO, of Digital Marketing Consultancy)
Brand building is the keystone of any successful business because it keeps you on-message, and helps consumers understand what your company or product stands for.
Key Highlights:
In-depth study on 5 cases of how Marketers do successful/failed marketing campaigns, that you can learn from it

Tools to drive new leads and customer wins

Keeping up with market trends and buyers' persona
5. Authentic Leadership and High-Performance Team
(Facilitated by Rashmi Menon, CEO, of Leaderonomics)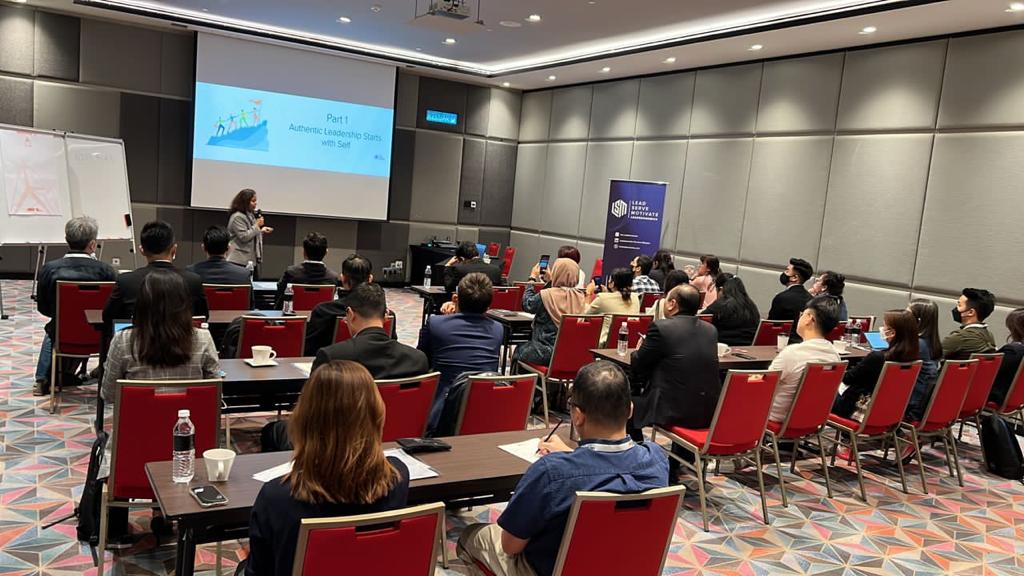 Key Highlights:
Authentic leaders have a strategic mindset when making business decisions. They analyse data, identify trends, and evaluate potential risks and opportunities. And most importantly they learn from failure.

Create a positive and inclusive workplace culture. This can include developing core values, establishing clear communication channels, and recognizing and rewarding employee contributions.
6. Smart Capital Solutions (ECF) - The New Ways for SMEs to Raise Capital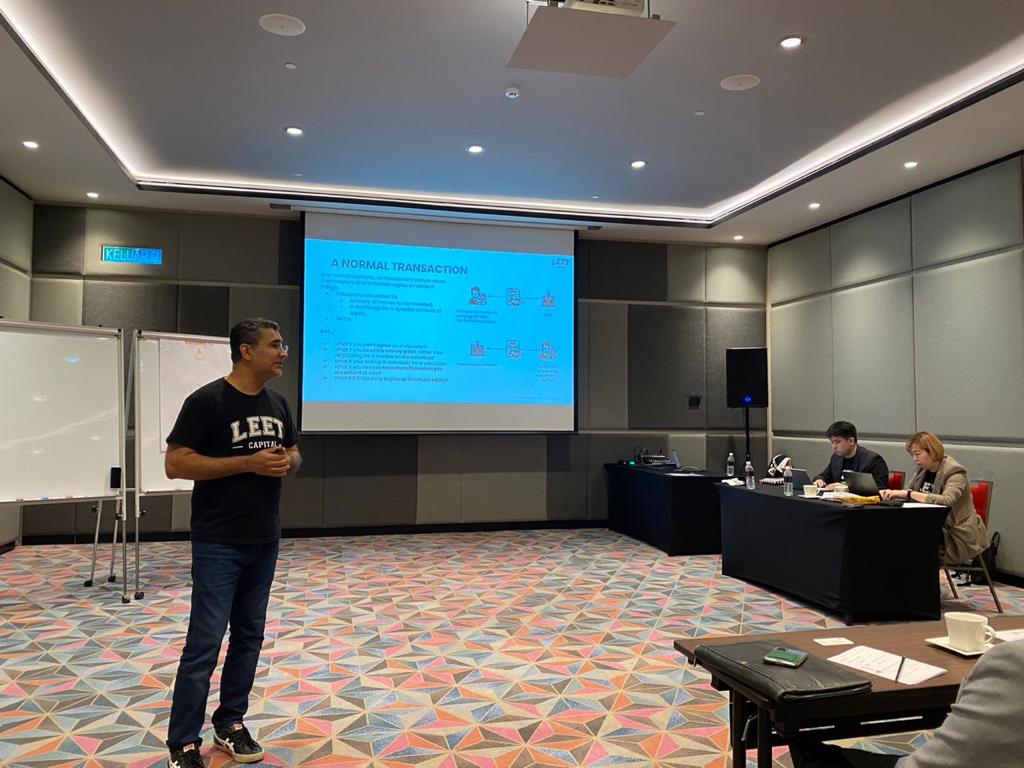 Through ECF you can get fans and believers of your company to invest in you and also benefit from the potential capital gains as your company appreciates in value. This topic was facilitated by Bikesh Lakhmichand, CEO of 1337 Ventures.
Key Highlights:
A brief overview of types of funding options for SMEs.

Introduction of a new way for SMEs to raise funds through Equity Crowdfunding (ECF) and evaluating its Relevance, Benefits, and Potential for Your Business.

Building a strong pitch to stand out to investors.

Case Study - Decoding Equity Crowdfunding Campaigns: Strategies for Success and Pitfalls to Avoid.
7. Smart Capital Solutions (P2P) - How can I get funding to build my business?
Facilitated by Ahmad Kamal S. Awab, Chief Credit Officer, Cofundr, Peer-to-Peer (P2P) Financing is a form of crowdfunding that enables SMEs to obtain financing directly from investors. This simplifies the financing process for SMEs while providing alternative investment opportunities with attractive returns for investors.
Key Highlights:
Exploring P2P loans.

A guide to P2P lending for business.

Digital Loans for business.

Takaful Contribution Financing (TCF) & Insurance Premium Financing (IPF) under Cofundr's KitaCover Program.
8. Cybersecurity and Data Protection: SME Edition - Reducing business exposure to cyber risk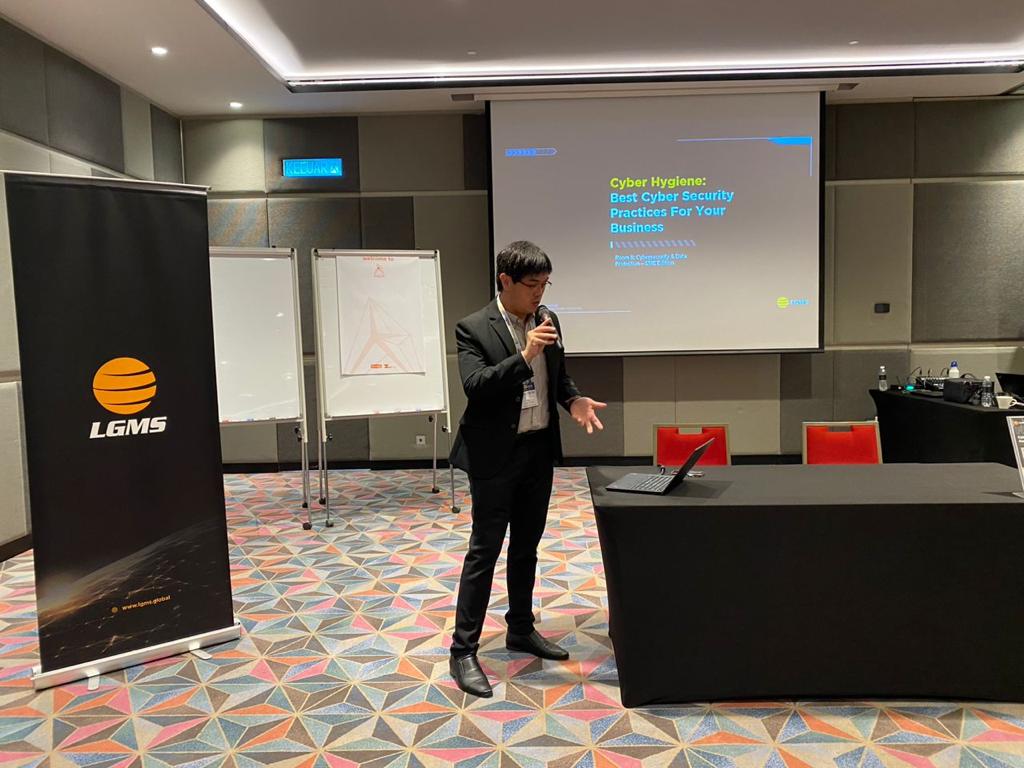 Preventing, detecting or disrupting a cyber-attack with top cybersecurity, at the earliest opportunity, limits and even possibly stops the impact on the business and the potential to damage the reputation it can cause.
Key Highlights:
Digital Forensics And Legal Considerations In Response To Cyber Attacks

Cyber Threats: Types Of Cyber Attacks That SMEs Are Vulnerable To

Human Element Of Cybersecurity: Identify Phishing & Scammers

Cyber Hygiene: Best Cyber Security Practices For Your Business
Facilitators:
Kayne Hoo, Senior Digital Forensic Consultant, LGMS

Lee Yik Soon, Senior Cybersecurity Consultant, LGMS

Kenneth Shak Jian Wen, Managing Consultant, LGMS

Jeffrey Low Ken Wai, Senior Cybersecurity Consultant, LGMS
Thank you for making SME Growth Summit 2023 a grand success!
We extend our heartfelt appreciation to YB Senator Puan Saraswathy Kandasami, Deputy Minister of Entrepreneur and Cooperatives Development (MECD) for gracing this event with her presence. Her unwavering support towards the development of SMEs was truly admired.
Also a big shout-out to our amazing sponsors: Grab for Business, Time dotCom, and RHB Banking Group for their tremendous support throughout the event. Thank you for all of our sponsors, Exhibitors and co-partners invaluable contributions and our sincere appreciation for the incredible turnout of delegates, panellists, moderators and facilitators on both Day 1 and Day 2 of SME Growth Summit 2023! View the Photo Gallery Here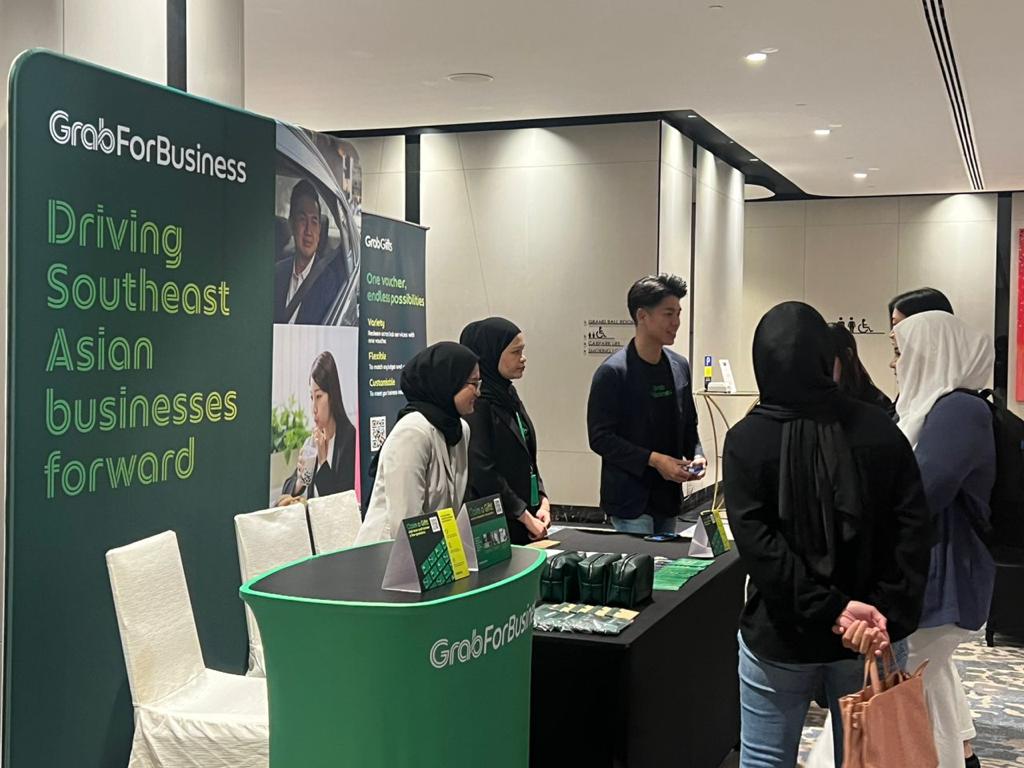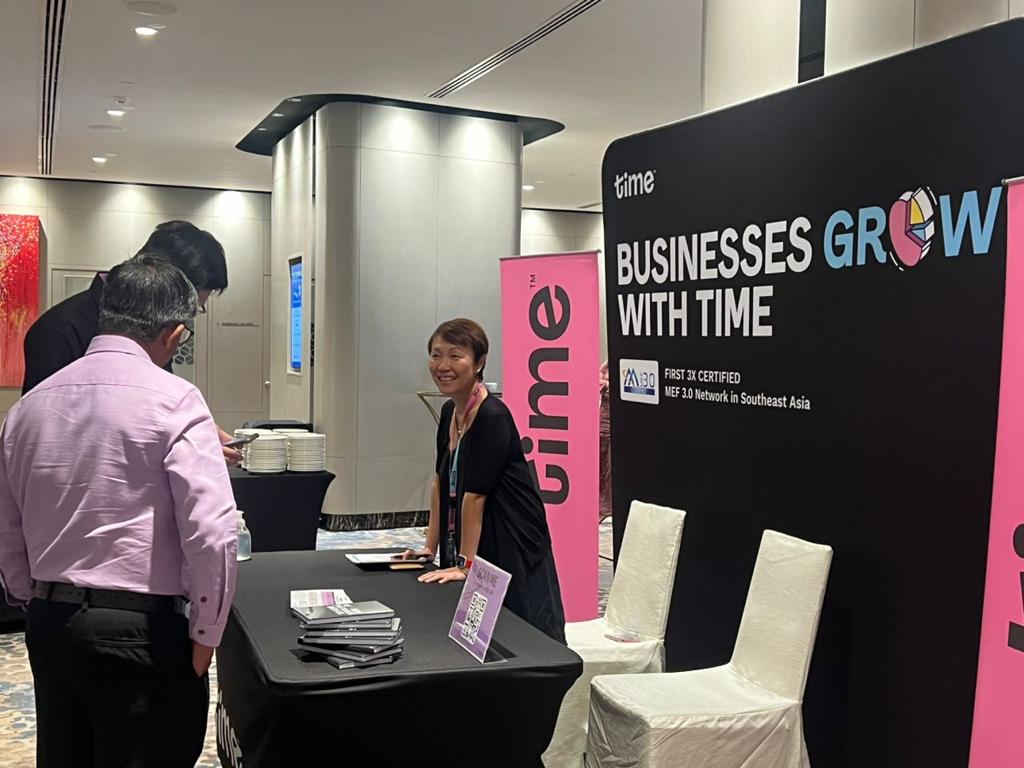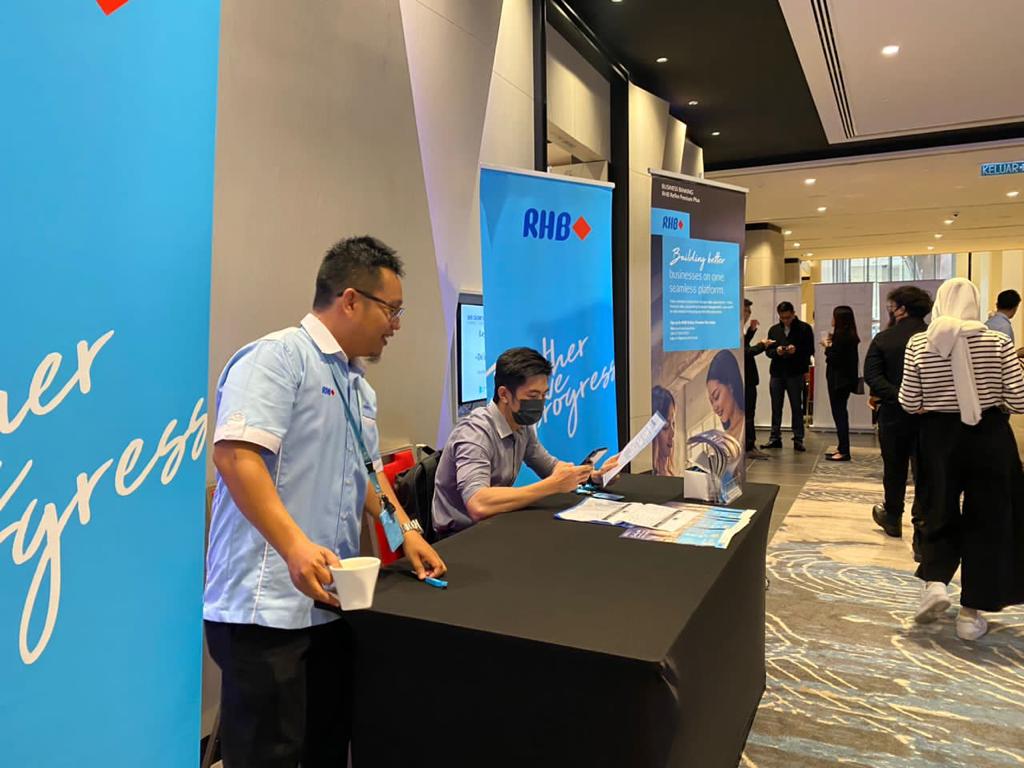 You can register here to receive the special promotions from our sponsors:
Grab For Business: https://mk.my/Grab
Time For Business: https://mk.my/time
RHB Bank Reflex Premium Plus: https://mk.my/RHBBank
If you have missed out on this event, don't worry because we have many upcoming events coming right your way. So stay tuned!